Why? Because the three Baltic beauties – Estonia, Latvia, and Lithuania – tempt visitors with serene nature, a diverse kaleidoscope of art and culture, and an intriguing seasonal food scene full of unexpected discoveries for an invigorating autumn gateway.
So if you plan on heading to the Baltics in autumn, here's your ultimate bucket list of inspiring places and experiences.
Latvia
Untamed natural flavours
From rapidly evolving market food courts and creative street-food joints to high-end restaurants inspired by European cuisines and modern interpretations of Latvian flavours – all spiced up with seasonality and local products – the food scene in Riga never sleeps.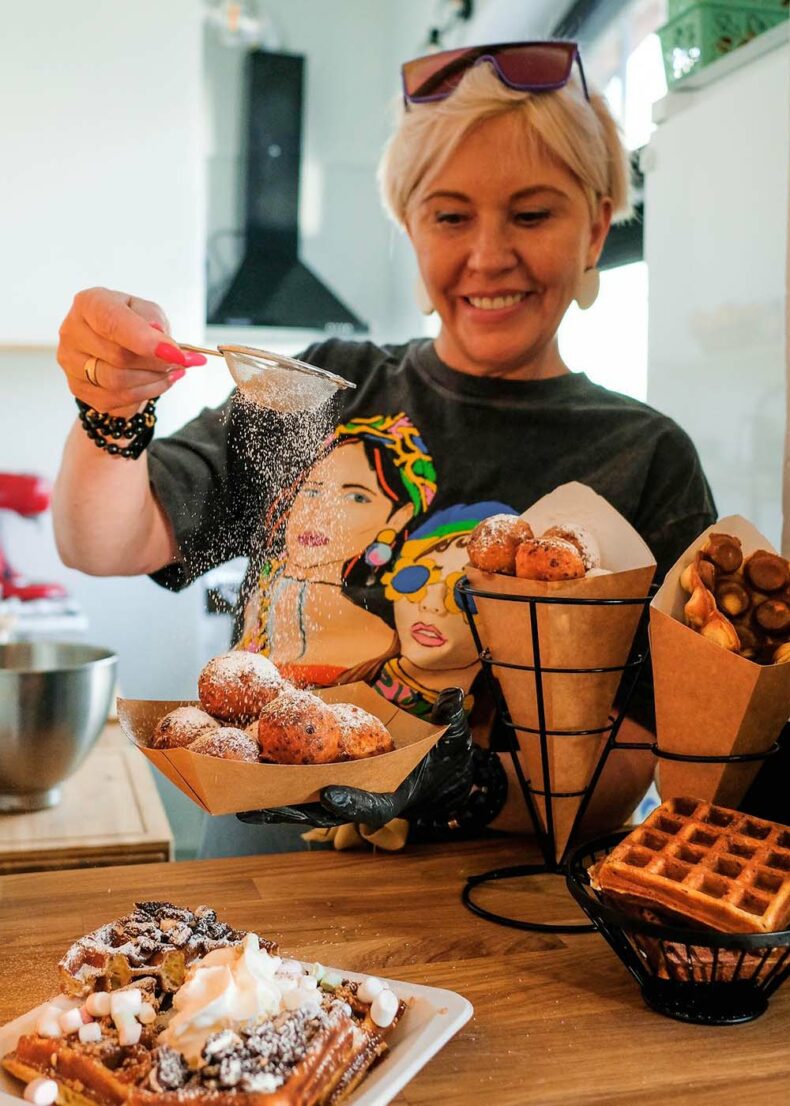 The newly restored Āgenskalns Market, an Art Nouveau gem in terms of architecture, gathers farmers offering seasonal delights from all over the country: apples, berries, mushrooms, freshly baked bread, smoked meats, canned goods, and other delicacies.
The upper level features a food court packed with global cuisine, while the Klapkalnciema Zivis stall in the outdoor courtyard treats buyers to hearty fish all year round.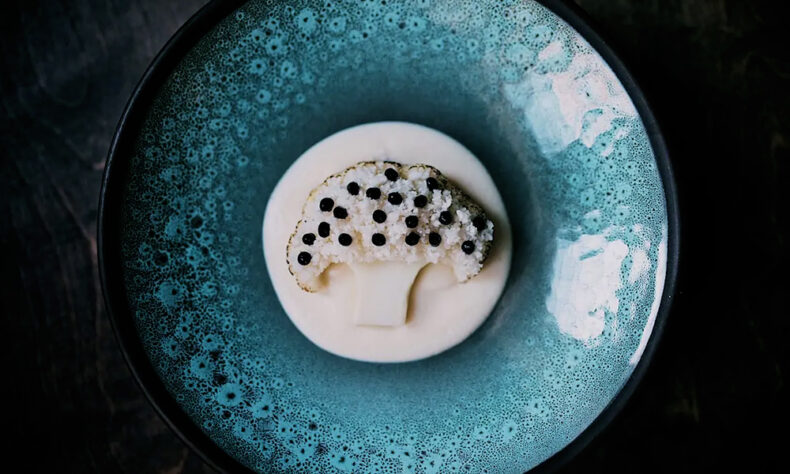 Stay on the left bank of the Daugava River to explore the Torņakalns area with its meditative parks, mighty autumn-tinged trees, and charming wooden buildings.
Set in a former woodworking factory in an industrial corner of the neighbourhood, the fine-dining experience at Max Cekot Kitchen offers a ten-course tasting menu focusing on modern Latvian cuisine.
The menu changes every other month, and the service brings to mind a theatrical performance.
An even deeper nature-rooted cooking experience awaits beyond the capital. In picturesque Līgatne, the wilderness of Gauja National Park paints a perfect background for the slow-food philosophy of Pavāru Māja.
Set in the centre of this former paper mill town, the restaurant treats guests to a four-course lunch or six-course dinner tasting menu based on pure farm-grown produce and wild, seasonal products cooked according to the 'nose to tail' principle and served in a simple yet flavoursome manner.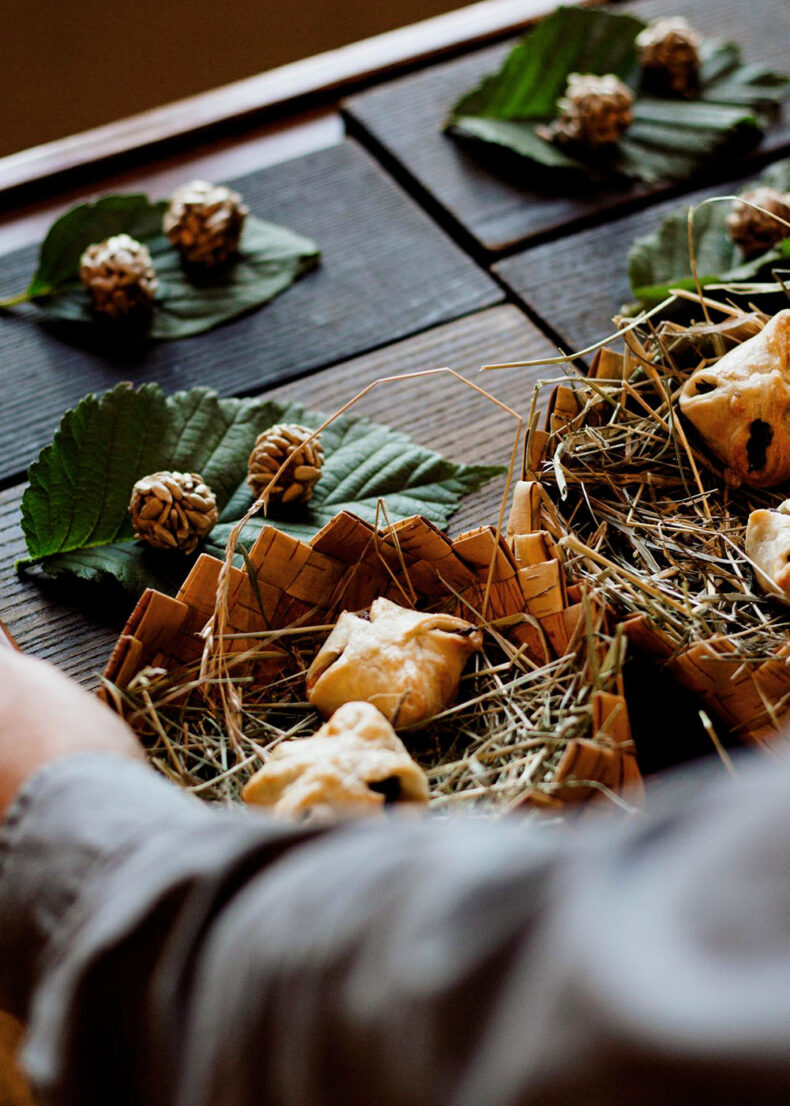 Products are stored in ancient sandstone cellars while the restaurant's garden provides a fresh bounty from nature as well as bee products for the table.
Autumn Riga Restaurant Week 2023
Want to get a taste of Riga's top dining experiences without breaking the bank?
As part of this year's Autumn Riga Restaurant Week, Riga's best restaurants will open their doors to lovers of fine food who wish to treat themselves to an array of delicious flavours for the especially affordable price for a three-course meal.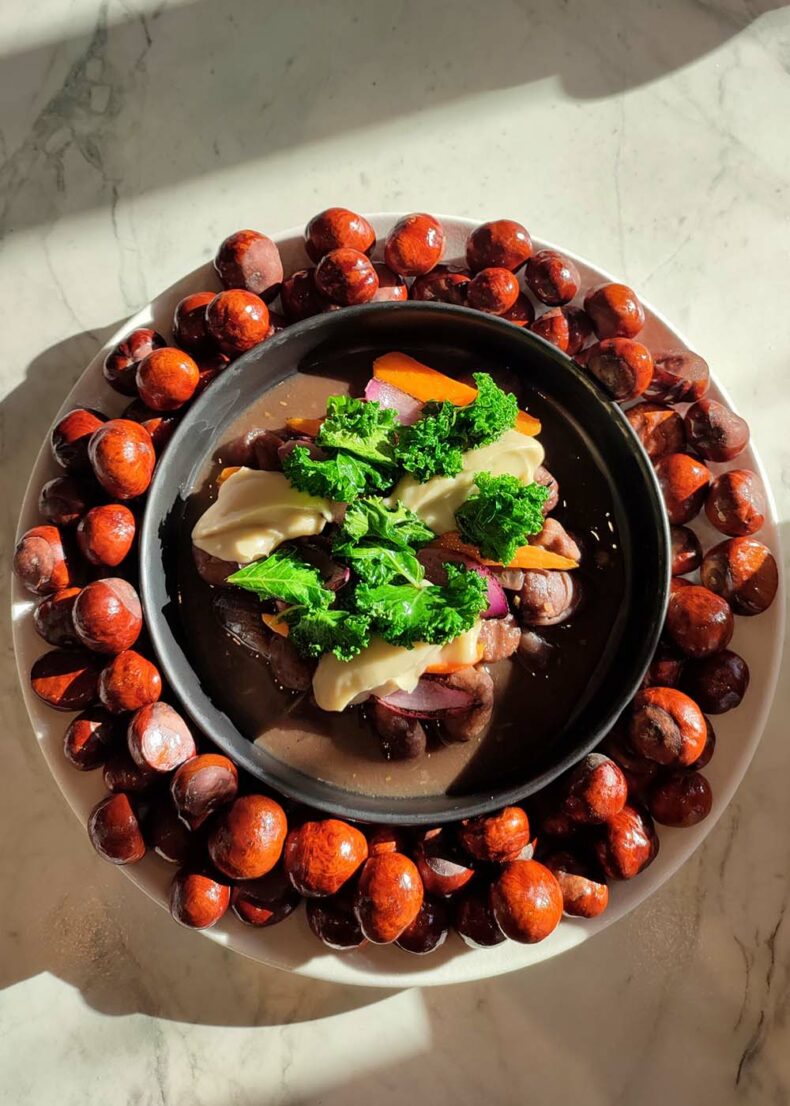 During this special week from October 30, local residents and guests can savour the season's best foods prepared by experienced and innovative chefs who give each meal a modern and sophisticated twist in accordance with the Modern Latvian Kitchen Manifesto.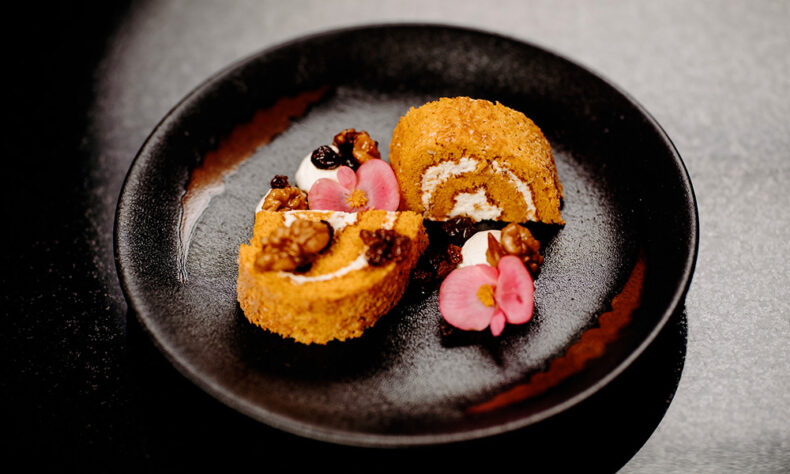 Exciting independent museums
Autumn means the annual rebirth of cultural life in Riga, with an abundance of cinema festivals, opera and ballet premieres, the beginning of new theatre seasons, regular symphonic performances, and art exhibitions.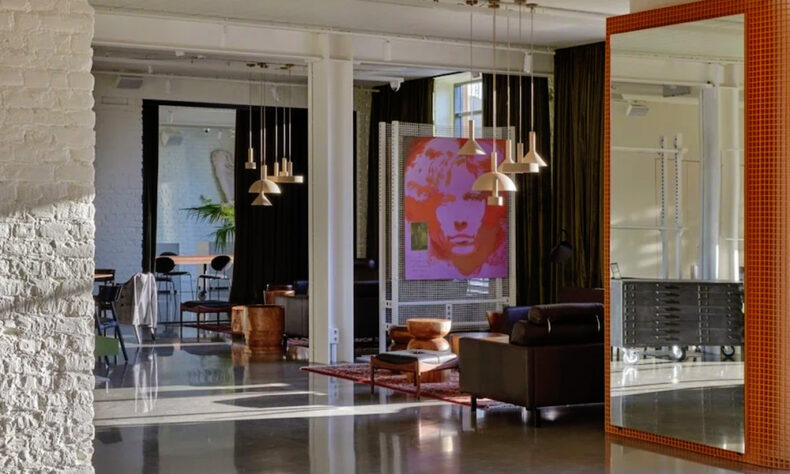 If a rain catches you off guard, duck into one of the small private museums for some intellectual shelter and architectural inspiration.
The Zuzeum Art Centre shines with its bright orange courtyard and invites visitors to explore one of the largest private collections of Latvian art in the world as well as some star names of the international art scene.
It hosts regular temporary exhibitions and creative pop-up events such as children's workshops and yoga classes.
Zuzeum's café and shop is a work of art in and of itself – enjoy tailor-made drinks and snacks alongside quirky design objects, books, and postcards on sale.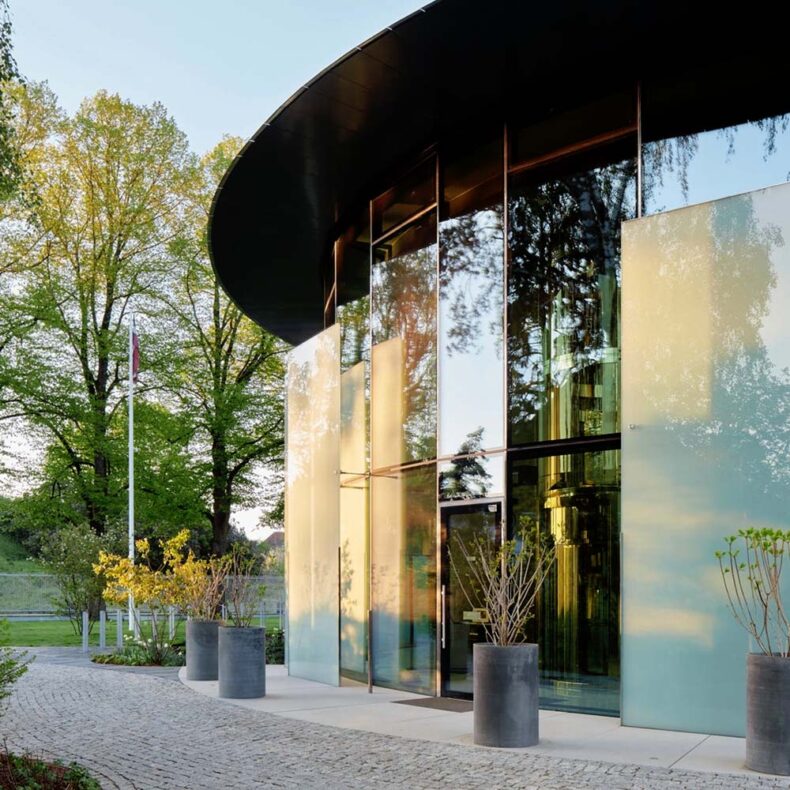 The new Ola Foundation – a meeting point for art, music, and creative discussions – is hidden among the linden trees of Ķīpsala, a neighbourhood of wooden heritage architecture overlooking the Daugava River.
Alongside piano concerts, the permanent exhibition of work by Latvian artists, titled Changed Unchanged, displays art created from 1984 to 2022.
A boutique hotel with ten cosy rooms stands near the circular concrete-and-glass Ola building.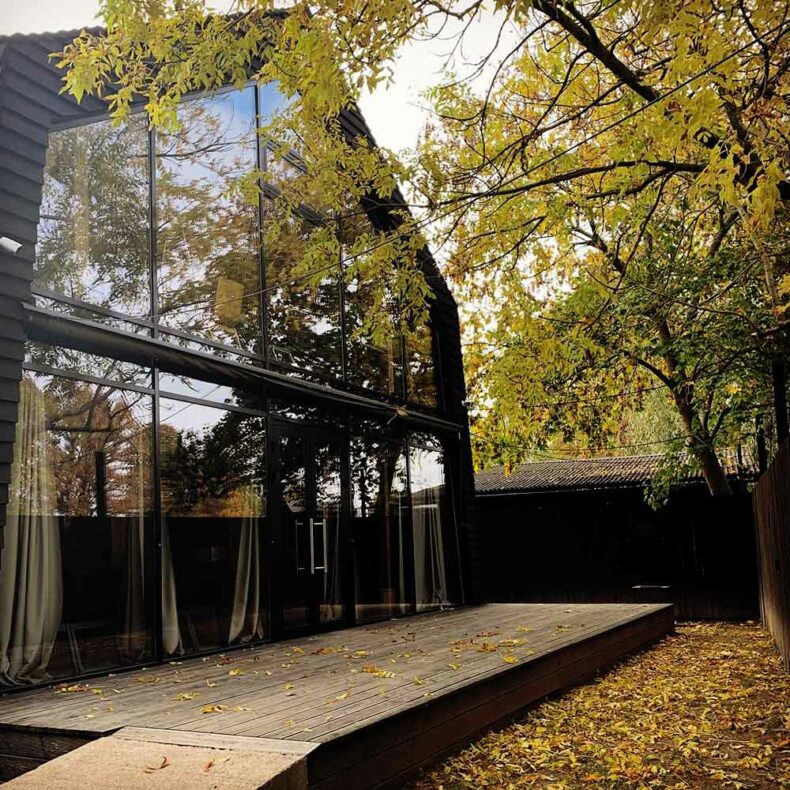 Also in Ķīpsala, the Žanis Lipke Memorial – a museum dedicated to a rescuer of Jews from the Riga Ghetto during the Second World War – is worth a visit for a deep historical journey and a special architectural experience.
The design of the memorial takes inspiration from the tarred sheds of Ķīpsala fishermen and sailors.
Picturesque towns
Leaving the city for a dose of nature and spending a weekend in the forests, meadows, and wetlands is rooted in the DNA of every Latvian.
What unites them all in autumn is the traffic jam to the town of Sigulda, where beautifully colourful foliage adorns the winding Gauja River valley, its hilly landscapes, ancient forests, and wide gorges.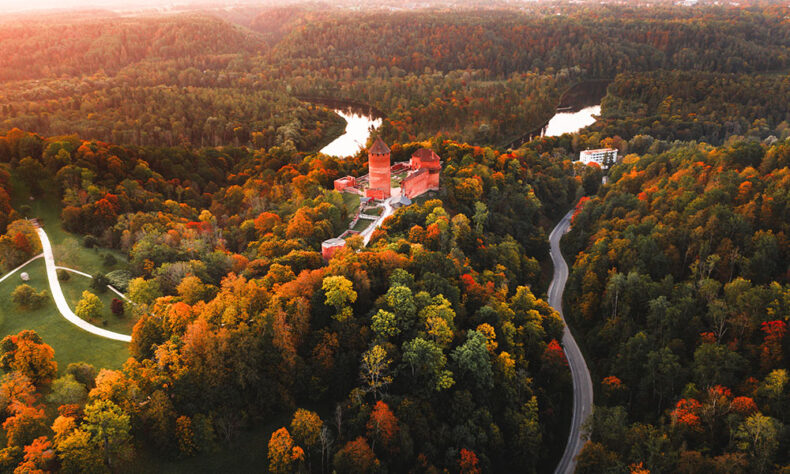 The classic plan for a day in Sigulda and nearby Turaida includes the Devil's Cliffs, Krimulda Manor House with its castle ruins, and enchanted Gūtmanis Cave with an uphill walk to Turaida Castle.
A climb to the top of the castle tower is rewarded with breathtaking multicolour shades of autumn.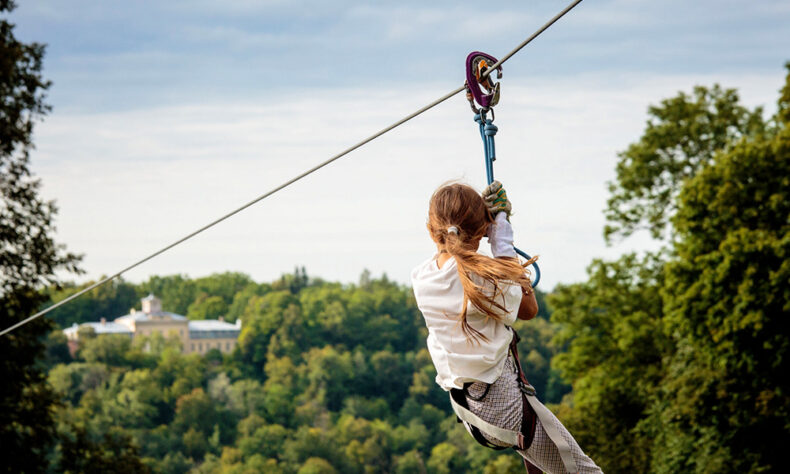 The area offers plenty of open-air activities, from short strolls on various hiking trails to adventurous multi-day treks.
The adrenaline-packed Tarzāns Adventure Park consists of 140 different obstacles, including a toboggan track, catapult, and giant swing.
For daredevils, a bungee jump from the cable car 43 metres above the Gauja River is an unforgettable experience.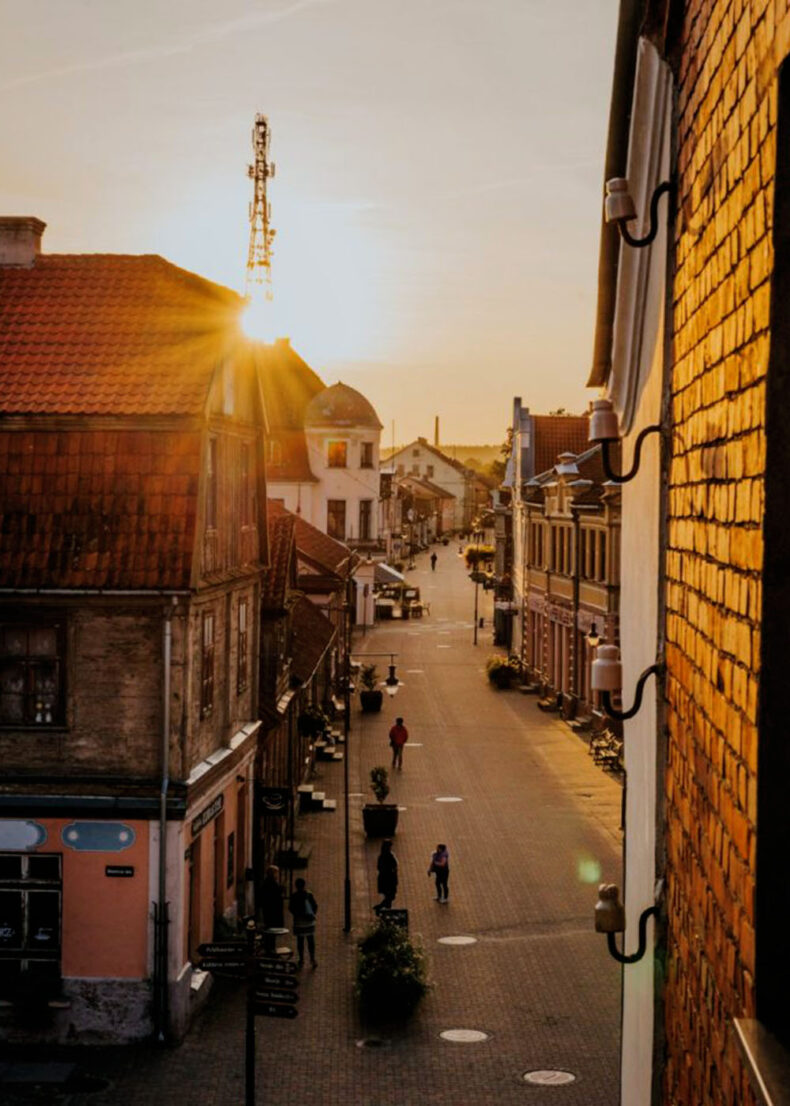 Kuldīga is another magnetic destination for a day trip. The small picture-perfect town in Kurzeme region lures visitors with narrow cobbled streets and romantic wooden houses.
It's also known for its trademark water attraction, the Venta Rapids – Europe's widest waterfall, which can be waded across when the weather allows.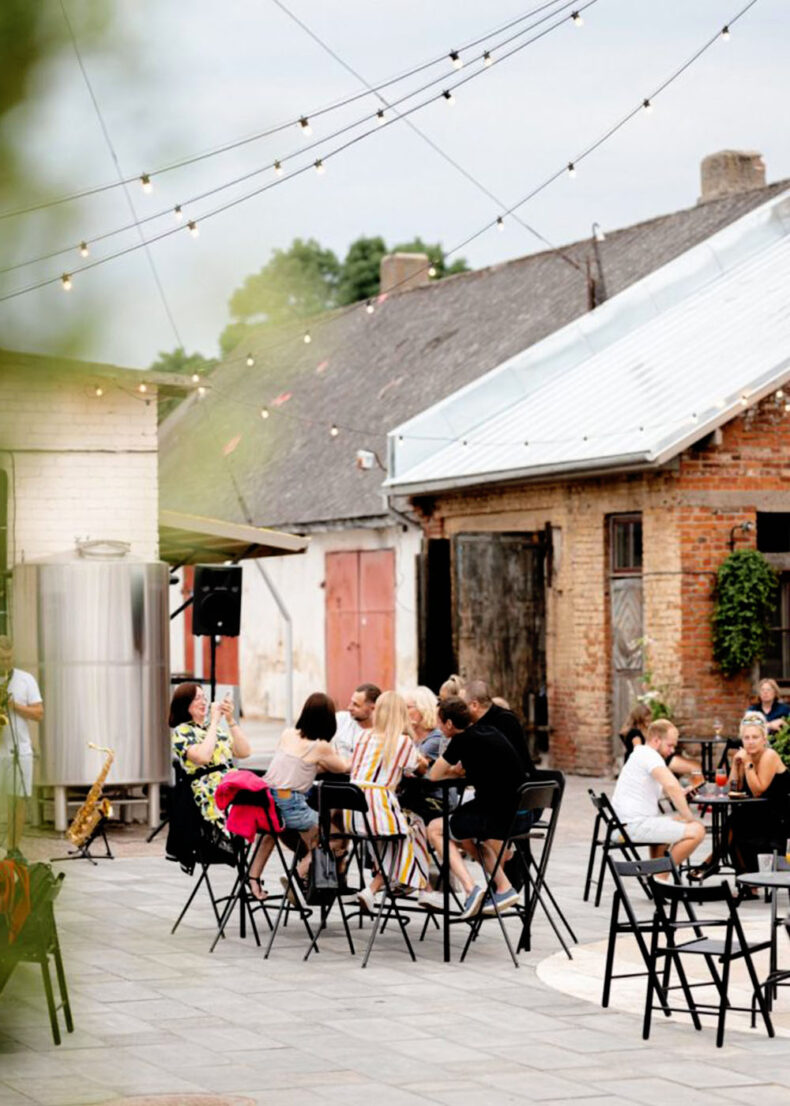 Lately, the city has been gaining some modern vibes owing to art students and other creative forces.
Kaļķu Street Quarter is a new cultural, co-working, and leisure hotspot situated in a former industrial area. It features the Duna Brewery, Curonia Coffee Roasters, a metal workshop, a cosmetic concept store, a BBQ restaurant, and other appealing tenants.
World-renowned piano builder Dāvids Kļaviņš has also moved his manufacturing site to Kuldīga to create his unique-design pianos. Hear the instruments on September 7–9 during the Kuldīga Piano international piano music festival.
Estonia
Michelin-star dining experience
Estonia was the first of the Baltic states to get on the highly desired list of the Michelin Guide restaurants.
Photo by Lauri Laan on Instagram
This year, the country's 34 restaurants were highlighted, and Tallinn's NOA Chef's Hall received one star while 180° by Matthias Diether is currently the first and only restaurant with two stars in Estonia.
Speaking in Michelin Guide language, they're definitely 'worth a detour' when travelling.
Photo by Lauri Laan on Instagram
Matthias Diether's restaurant by the harbour is named after the 180-degree view from its U-shaped open kitchen. It features a futuristic bar that warms guests up for the engaging culinary experience that follows.
The four- or six-course tasting menu with drink pairings offers ambitious, modern creations on the plate, where detailed flavour and texture contrasts meet.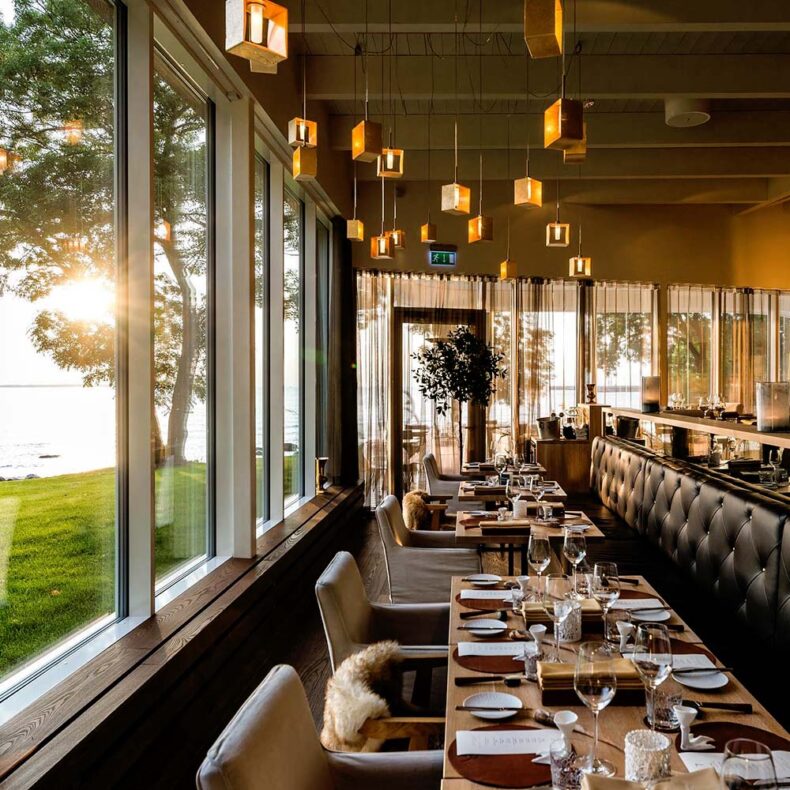 NOA Chef's Hall, for its part, is a mysterious, custom-made experience in a beautiful seaside location.
High-end gourmet ingredients from around the world and fresh fish meet locally sourced and preserved products for an engaging seven-course menu.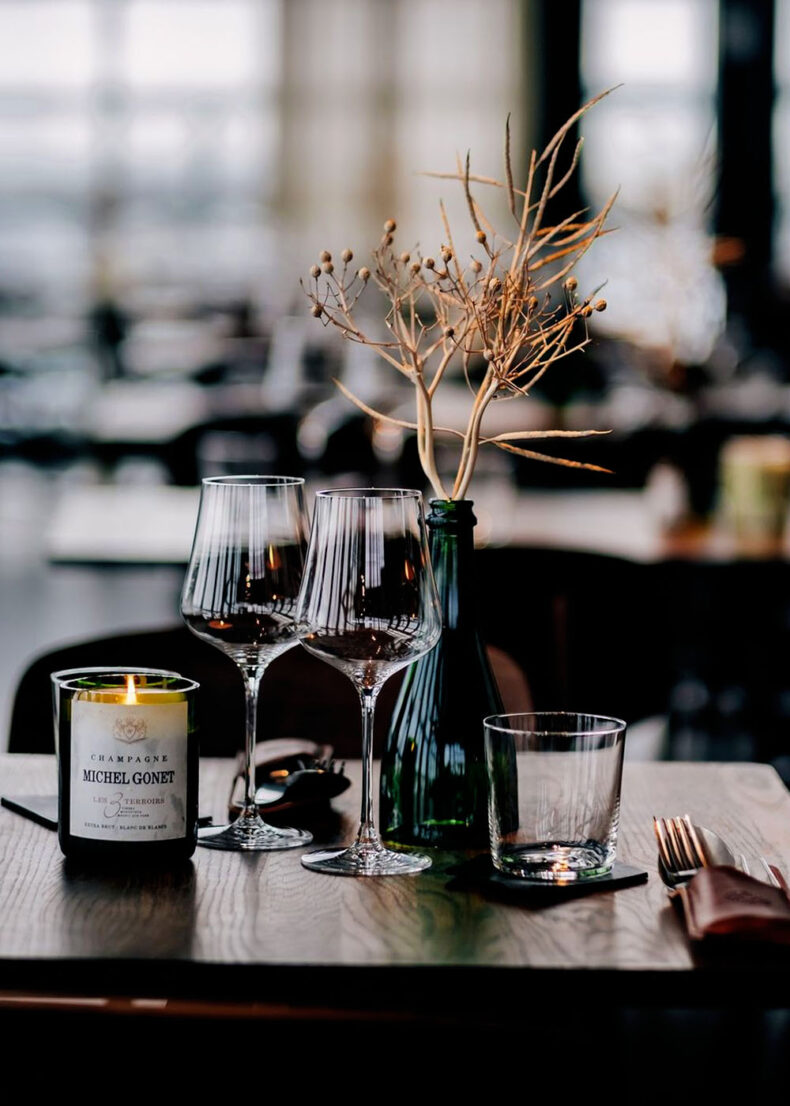 The stylish rooftop Fotografiska Restaurant, on the other hand, focuses on sustainability and eco-friendly dining and has been awarded a special Green Star.
Its 'leaf to root, nose to tail' concept means a zero-waste approach, while the menu features modern regional and organic flavours meeting a Nordic twist, an artisan touch, and bold seasonality.
The honey comes from hives on the Fotografiska museum's rooftop, and the mixologists make syrups from kitchen trimmings, such as pumpkin leftovers.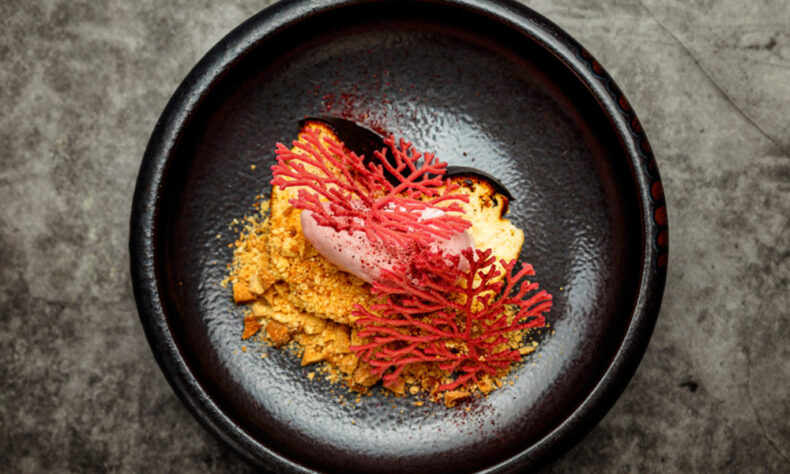 From November 1 to 7, Tallinn Restaurant Week celebrates the exceptional gastronomic success of Estonia, offering even more versatile dining experiences at special prices.
Contemporary culture
Primarily known for its cosy historic Old Town and medieval features, Tallinn also embraces a bold mix of contemporary art, design, and culture.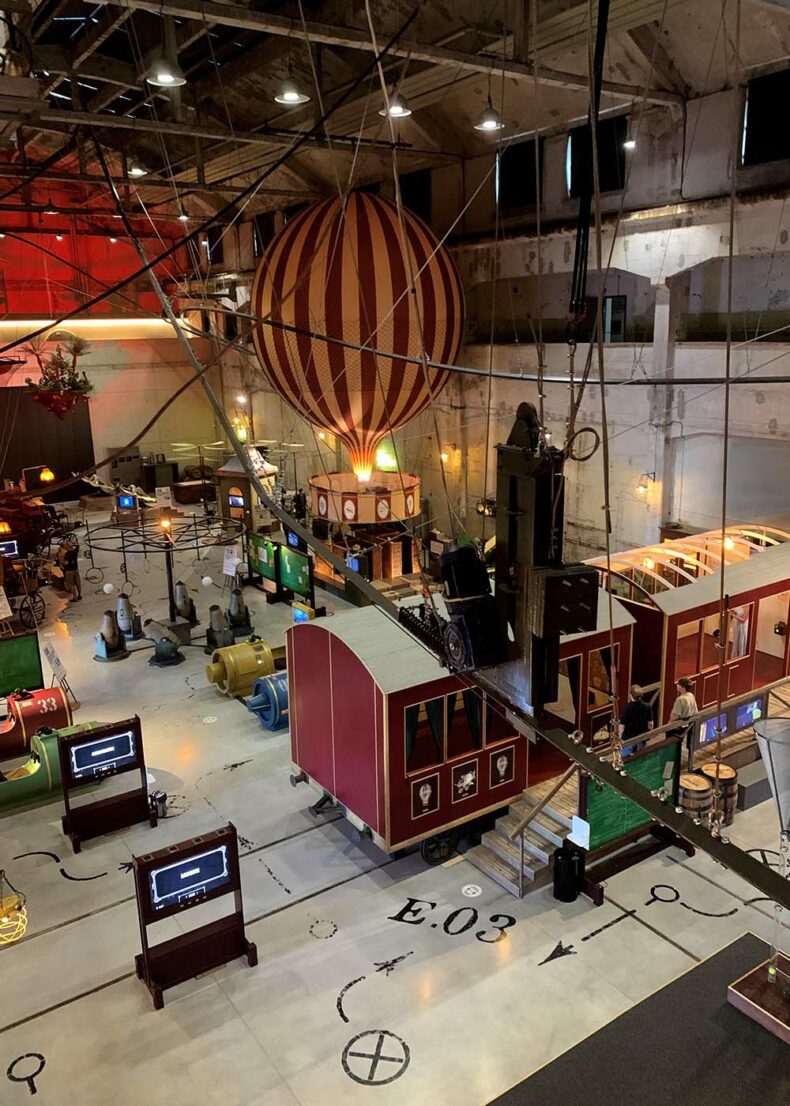 The Kalamaja area was once a medieval fishing village that later evolved into a modern industrial centre with housing for factory workers.
Some of the most innovative museums for families, such as the Energy Discovery Centre and the Proto Invention Factory, are located here.
In the heart of Kalamaja, Telliskivi Creative City is set in formerly abandoned warehouses now transformed into alternative shopping points, bohemian bars, and food spots infused with a beaming atmosphere and creative street art.
With more than 800 different cultural events taking place here throughout the year, art galleries such as the Juhan Kuus Documentary Photo Centre sit next to local start-up companies, theatre and dance studios, and Estonian design workshops.
The Telliskivi quarter is crowned by the orange brick façade of the Fotografiska Tallinn fine art photography centre, which hosts world-class exhibitions and is one of the leading photography institutions in the world.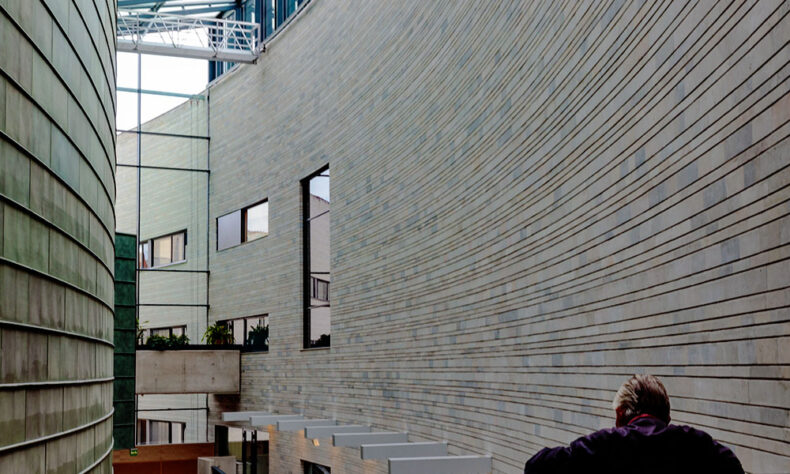 Nestled next to the beautiful, blooming grounds of Kadriorg Palace, the Kumu Art Museum displays Estonian art from the 18th century to 1945 alongside temporary exhibitions on the 20th-century avantgarde, history, and fashion.
The museum's circular building with a lofty atrium was inaugurated in 2006 and was designed by the Finnish architect Pekka Vapaavuori, who balanced curved and spherical forms with natural materials that coexist in harmony with the surrounding park.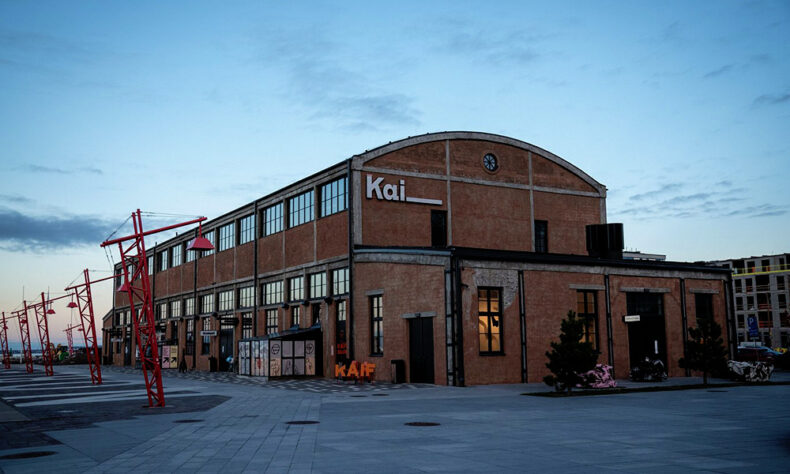 For more art experiences, head to the Contemporary Art Museum of Estonia set in a former office building on the deck of an old boiler house, the Kai Art Centre in the former shipyard Noblessner Quarter, and Tallinn Art Hall in the Old Town.
Magnetic nature and intellectual history
Estonia is full of national parks, hiking routs, farms, bird-watching sites, and horse-riding facilities.
With a low population density and the cleanest air in the region, the country has plenty of untouched nature, while three quarters of its area is covered by forests and bogs. Estonia also has numerous islands – all quiet, calm, and untouched.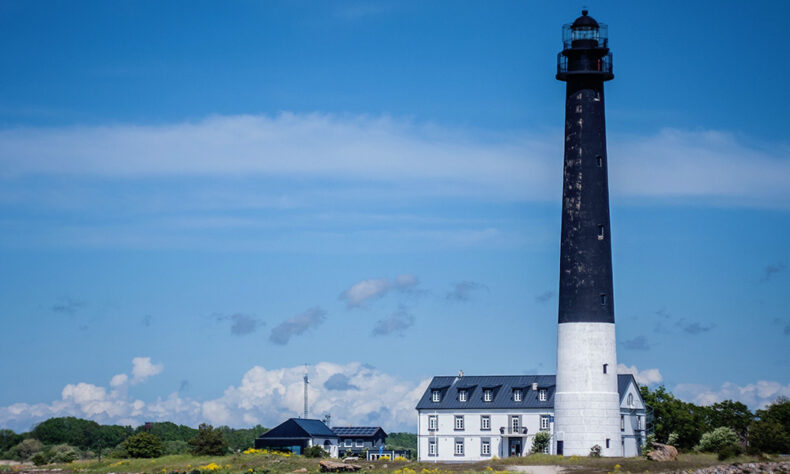 Covered with pine forests and juniper groves, Saaremaa Island lies just a short ferry ride from the western coast of Estonia.
This, the country's largest island, is adorned with old lighthouses and windmills as well as crumbling fortresses and churches. The coastline seems to stretch on forever, and the rural roads are perfect for cycling or hiking.
Vilsandi National Park has the longest trail, which leads to the picturesque Kiipsaare Lighthouse.
Koigi Bog features rich flora and sounds of wildlife as well as a four-kilometre-long hiking trail and observation tower.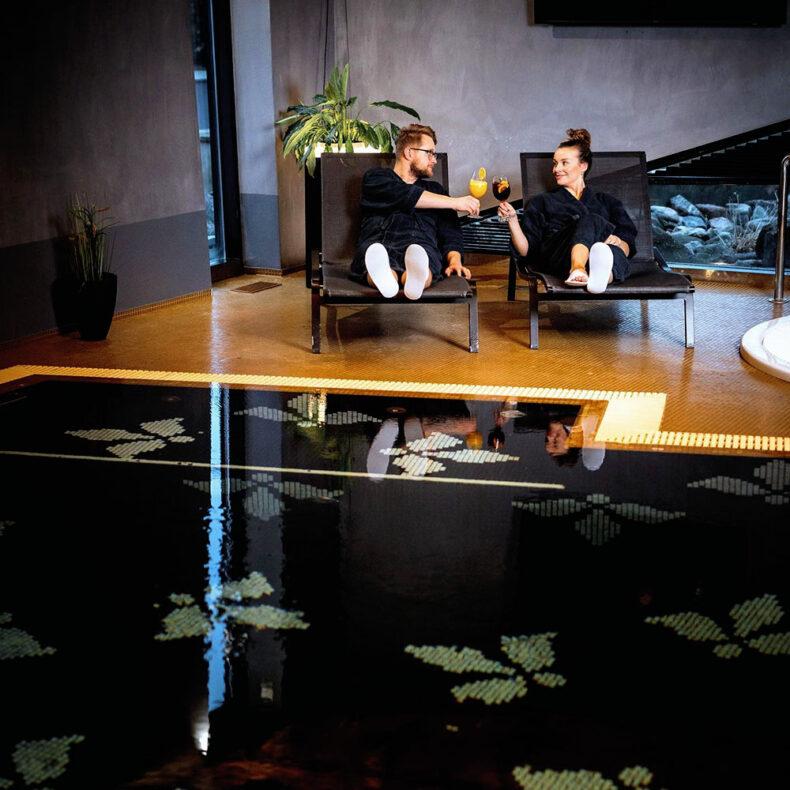 After a proper walk, pampering yourself in a spa is a must. Various treatments are offered on the island, and especially in the resort town of Kuressaare.
At the Arensburg Boutique Hotel and Spa, a modern sauna and pool facilities contrast with their location in a 300-year-old manor.
Asa Spa Hotel, for its part, is the newest and largest water and sauna centre, with seven different saunas, a water slide, a swimming pool, relaxing Jacuzzis, and a hot Japanese bath.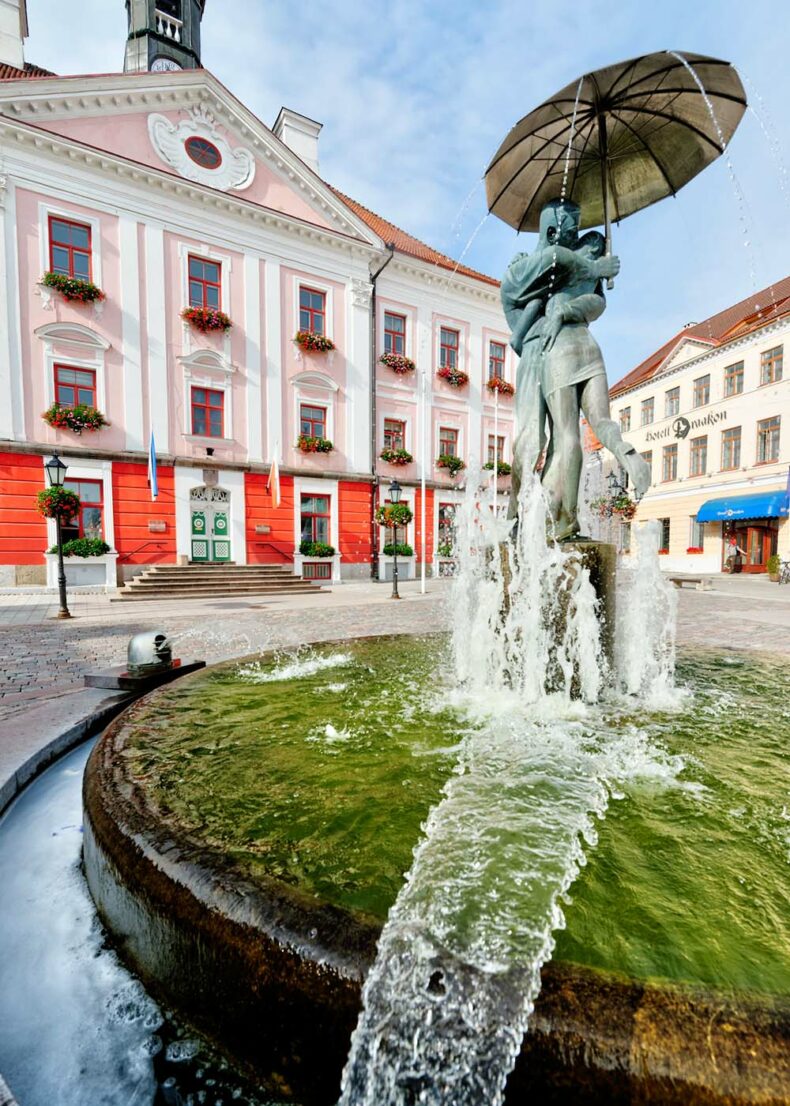 The highlight of southern Estonia is Tartu – the oldest town in the Baltics and the intellectual capital and cradle of Estonian culture.
Home to northern Europe's oldest university and ground-breaking discoveries since the 17th century, Tartu is still a place where vibrant bohemian student life and history meet.
Move around on foot or rent a bicycle, and relax in charming cafés to catch the spirit of centuries-old scientific culture and creativity.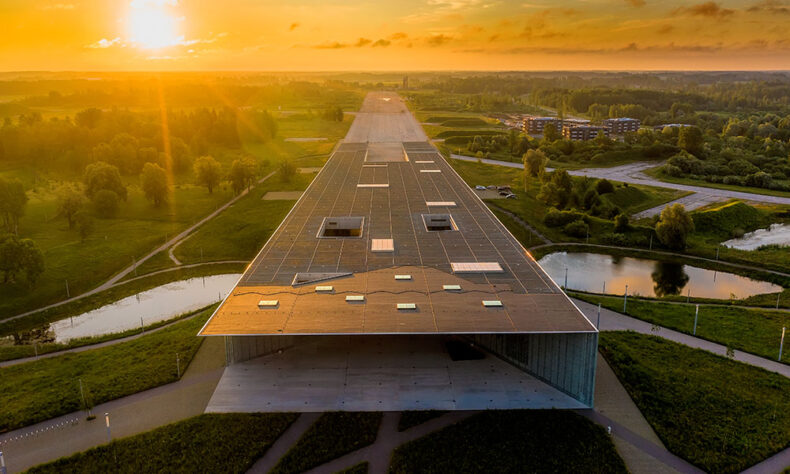 Tartu is packed with concert venues, thematic festivals, exhibition halls, theatres, churches, and museums.
The highlight here is the Estonian National Museum, a cradle of Estonian ethnography and folk art exhibited in an imposing building constructed as a continuation of a former military airfield amid the wasteland, with its roof expanding towards sky.
Lithuania
Reinterpreted historical cuisine
What dish could possibly compete with cepelinai, the iconic potato dumplings shaped like Zeppelins and stuffed with meat, cheese, or mushrooms?
Buckwheat boba, cibulinė soup, smoked skilandis… Lithuanian cuisine boasts centuries-old culinary traditions, and each region has something extraordinary to offer.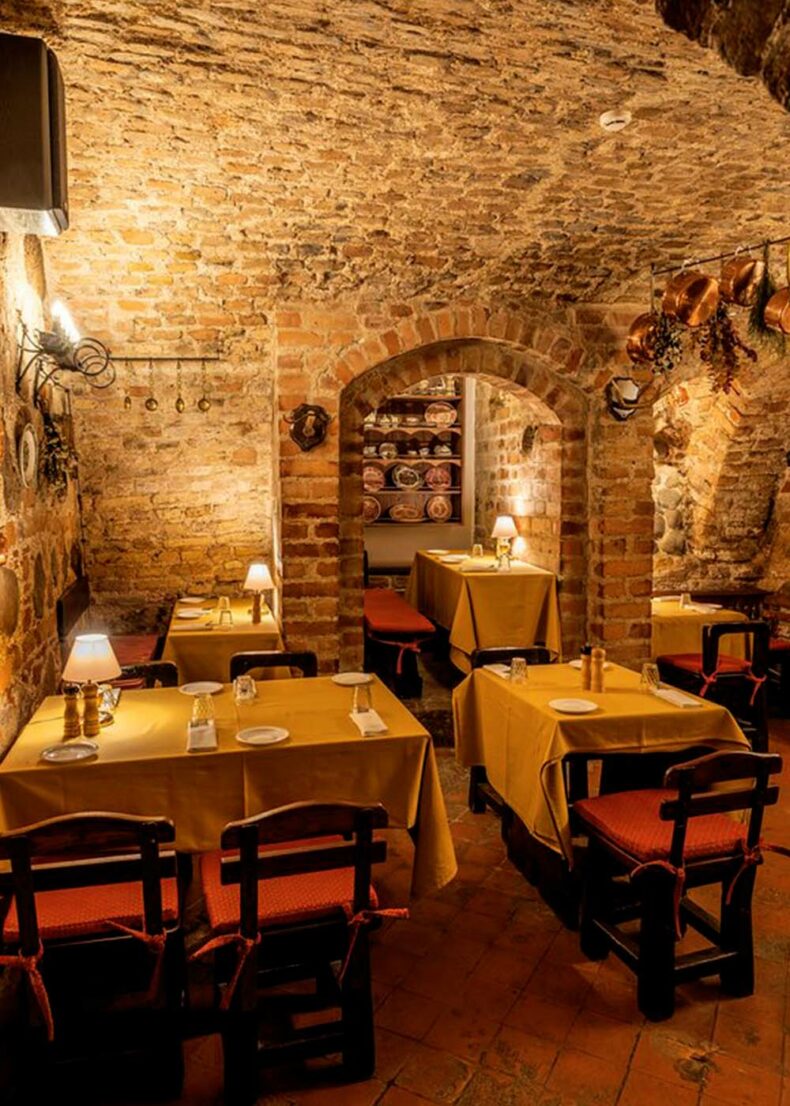 Lokys, a 50-year-old family restaurant in the medieval Merchant House in Vilnius, offers an exceptional trip back in time to the roots of Lithuanian cuisine. Chef Rita Keršulytė-Ryčkova collaborated with historians to study the local gastronomic heritage.
Here, nature and healthy ingredients meet modern technologies, but the restaurant also focuses on forest foods – such as berries, mushrooms, nuts, and game – inspired by the lifestyle of the Lithuanian grand dukes, their manors, and their hunts.
Menu highlights include a boar roast praised by Grand Duke Gediminas, a beaver stew, and catfish roasted with a nut-and-mustard crust.
Lokys is also worth visiting for wine and beer tastings.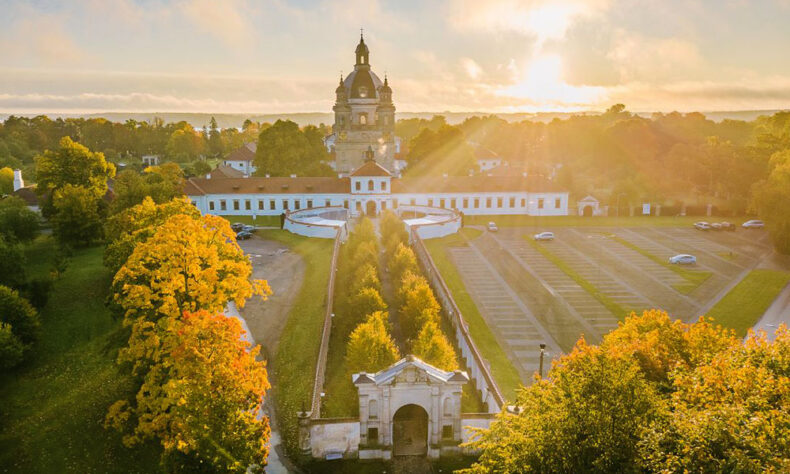 The serene Pažaislis Monastery complex founded by Camaldolese monks is one of the most striking examples of Baroque architecture in the region.
The romantic 17th-century gem features works of art by Italian masters while the arched vault of the church beckons with concerts and festivals.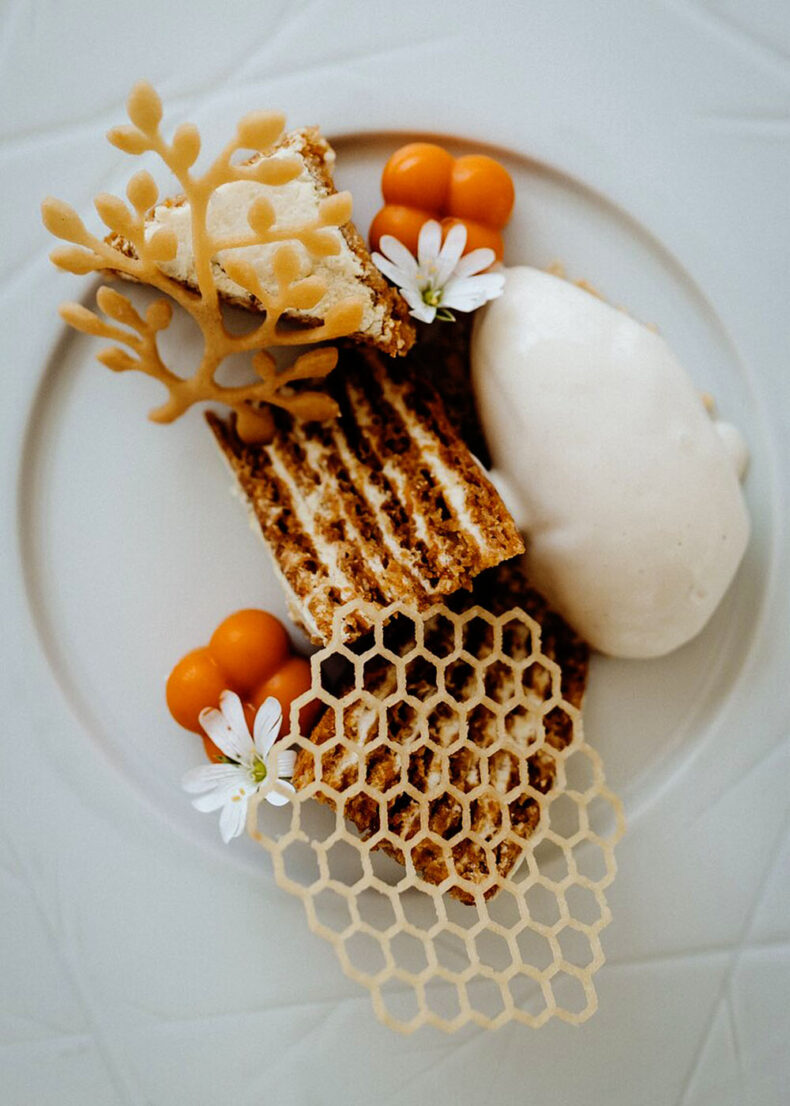 Next to the sacral Heritage Museum and historic monastery ensemble, the Monte Pacis restaurant offers its own interpretation of historical dishes with a contemporary twist.
The à la carte menu reflects the noble history and serene atmosphere of this place; its Baroque cuisine is rooted in seasonality and rich, colourful flavours, while classic recipes are combined with modern Oriental expression.
Edgy urban spots
Vilnius is celebrating its 700th anniversary in 2023, and autumn this year will be filled with a seemingly infinite array of performances, art, music, and entertainment events reflecting the vigorous spirit of the city.
However, the list of essential venues associated with culture and art is much longer.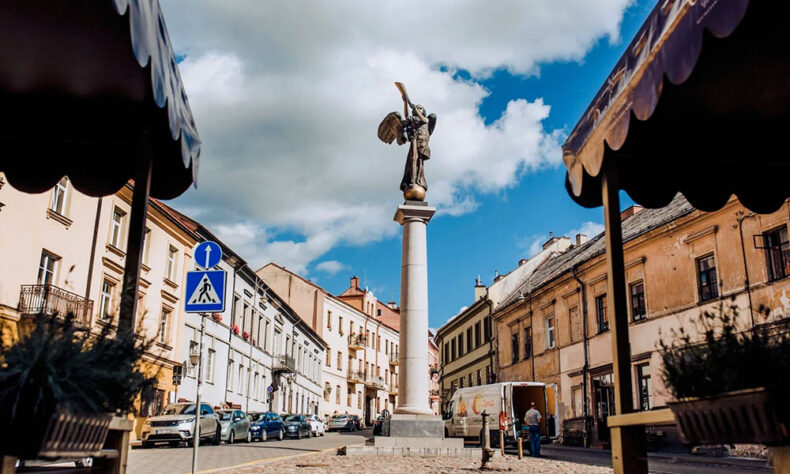 A modern classic of Vilnius is the multifaceted Užupis district.
Hip and rather small, with a strong spirit of independence (which was even declared publicly in the late 1990s) and separated from the Old Town by the Vilnelė River, Užupis attracts independent artists, intellectuals, and bohemian spirits. It's filled with sculptures and art installations, ongoing exhibitions, and inspiring cafés.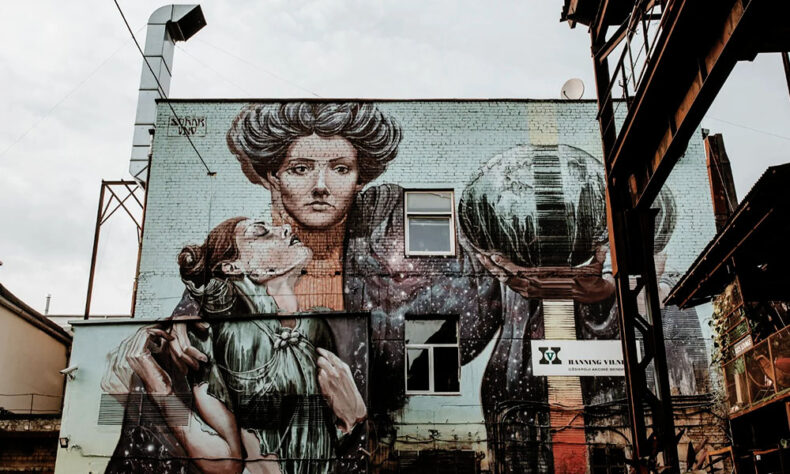 Loftas – another active cultural venue with an array of live events, music performances, film screenings, and interdisciplinary art projects – has filled an abandoned urban area with new life.
The massive international open-air gallery of street art, sculptures, and installations set in the courtyard of a former factory is free and open 24/7.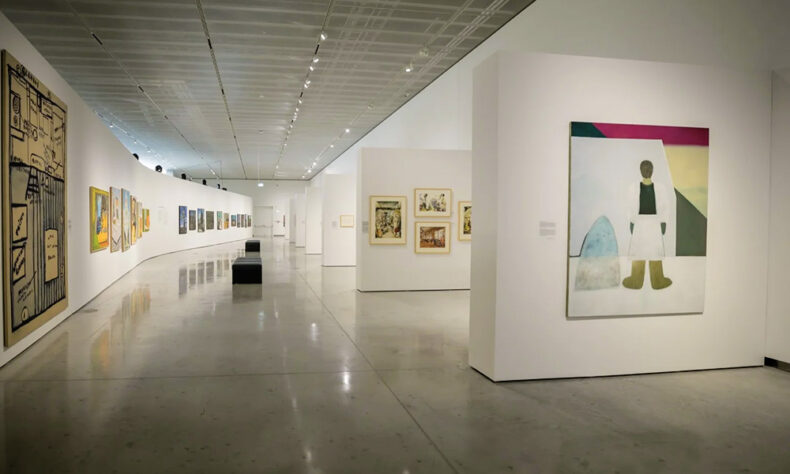 For world-class modern art and architecture, head to the new MO Museum designed by starchitect Daniel Libeskind. It displays work by a selection of top Lithuanian artists and offers plenty of thematic events.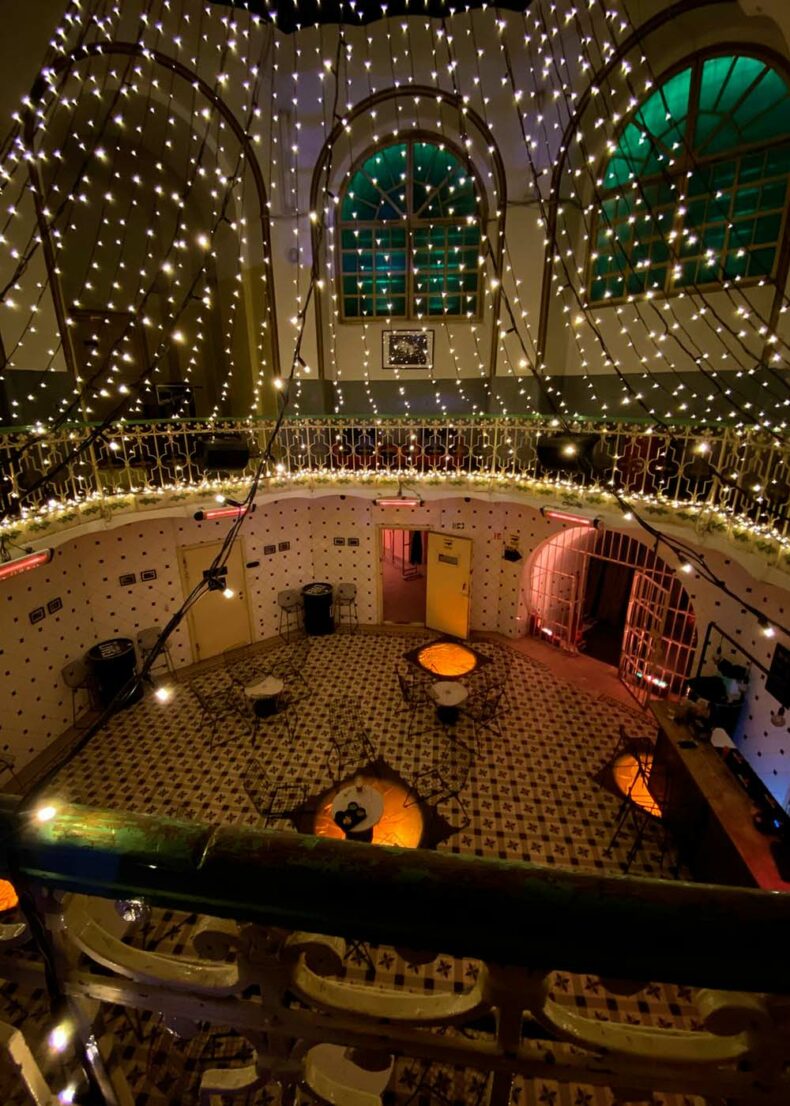 The most extraordinary newcomer to the Lithuanian capital is Lukiškės Prison, an actual prison that functioned for 118 years and was then turned into an art venue, a home to 250 creators and artists, and a place for learning, cultural exploration, theatre festivals, film screenings, and music performances.
The location has also served as a film set for various international projects.
For those who want to get a closer look, the building complex with its monastery-like structure, massive courtyard, and church can be explored via guided tours both day and night.
Seaside charm and health retreats
The Lithuanian seaside is known for its water recreation and up to 90 kilometres of beaches.
Klaipėda, Kretinga, Neringa, Šilutė, and Palanga all dwell with the minimalist Baltic coolness of seascapes and silky sand beaches. And they're even more charming when the high season ends!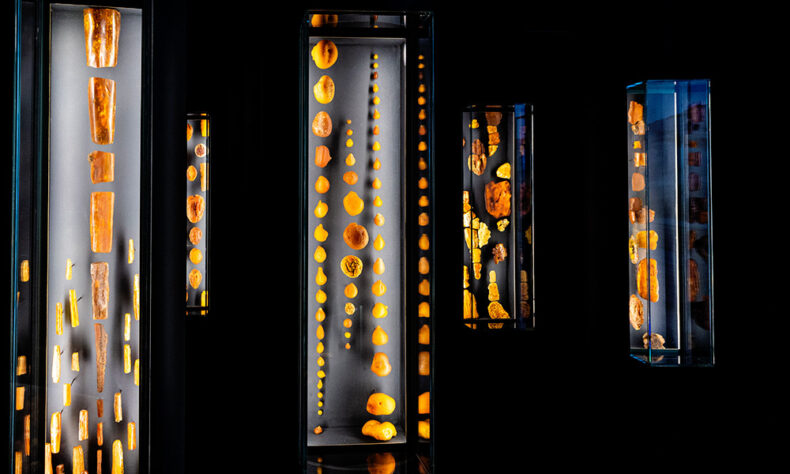 Walk the endless beaches in search of the local gemstone, amber. Even if the piece you find on the shore turns out to be a simple stone, it's still a lucky charm to bring home.
The Mizgiris Amber Gallery-Museum in Nida displays unique amber pieces created by Lithuanian artists, while the town itself nestled at the very tip of the Curonian Spit charms with coastal architecture and a laid-back vibe.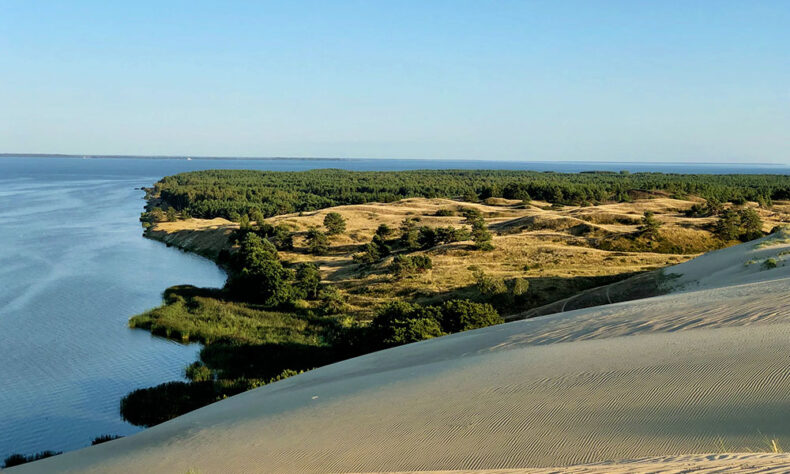 A unique natural phenomenon and a UNESCO World Heritage Site, the Curonian Spit is frequently nicknamed the Baltic Sahara.
It's a thin slice of dunes with a fragrant pine forest that separates the Baltic Sea from the Curonian Lagoon. The best way to explore the area, even in autumn, is by bicycle; the cycling route goes along the entire length of the Lithuanian stretch of the peninsula, about 50 kilometres.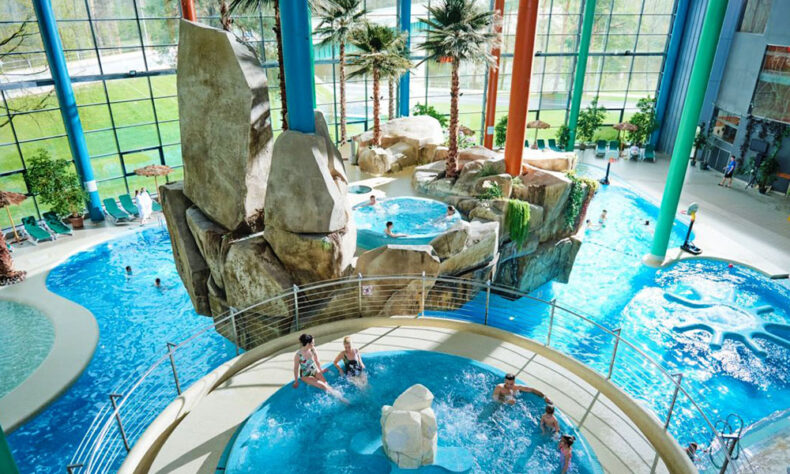 For a contrast in nature, head to southern Lithuania and Druskininkai, a year-round Lithuanian healthcare resort beloved by vacationers since the early 19th century.
Surrounded by pine trees, mineral springs, and gripping landscapes, this place will help you balance your body and mind.
Pamper yourself in baths of natural therapeutic peat, drink mineral water, and enjoy the ornate and colourful wooden architecture of the local villas.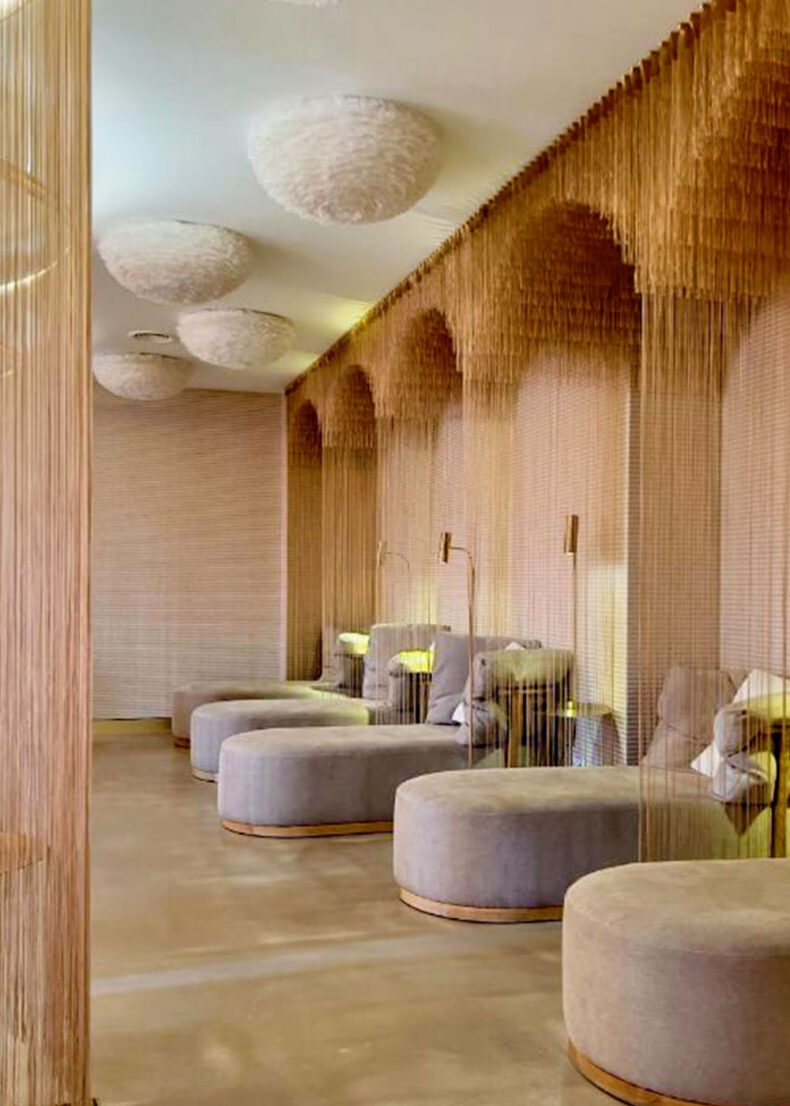 The water resorts of Druskininkai and Birštonas offer plenty of modern spas and wellness hotels to choose from, many of which also offer cultural and entertainment programmes.
Karolis Dineika Wellness Park is equipped with hiking trails, outdoor gyms, and meditation/yoga terraces.
Text by Olga Dolina