City at wintertime is extremely romantic, especially when the roofs are covered in a white blanket of snow. A steaming cup of mulled wine, roasted almonds and the green dress of the Christmas tree in one of the city squares point to one thing only – Christmas is around the corner. Hop into the Christmas market as you would in a mound of snow and let the festive spirit take over you.
Riga
Place: Dome Square
Time: November 28 – January 8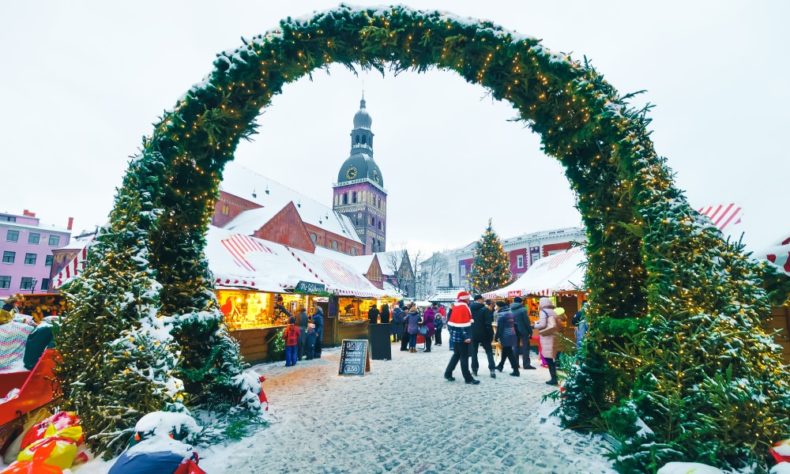 Good news – the first gingerbread cookies in Riga will be available for tasting at the end of November!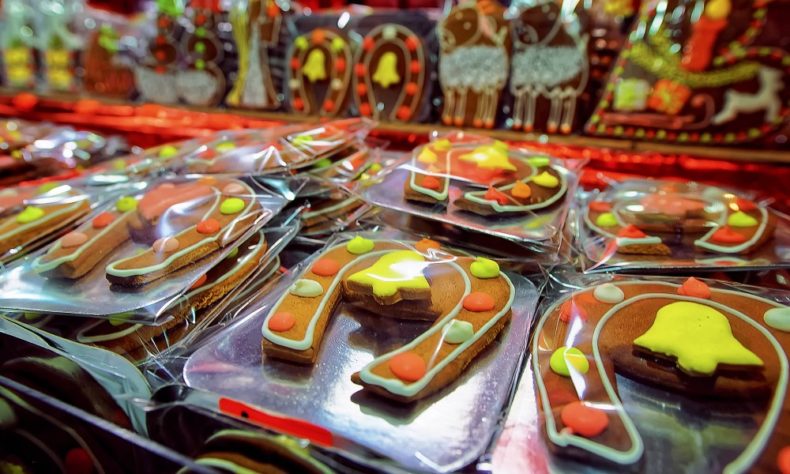 As every year, Old Riga is filled with scrumptious food and drinks, cheerful dances and the loud voices of troubadours, all of which make the darkest time of the year just a bit lighter. For the third year in a row, Riga is the most economically viable Christmas market in Europe. This is the place to really believe in the Christmas miracle!
Stuttgart
Place: Marktplatz Square
Time: November 25 – December 23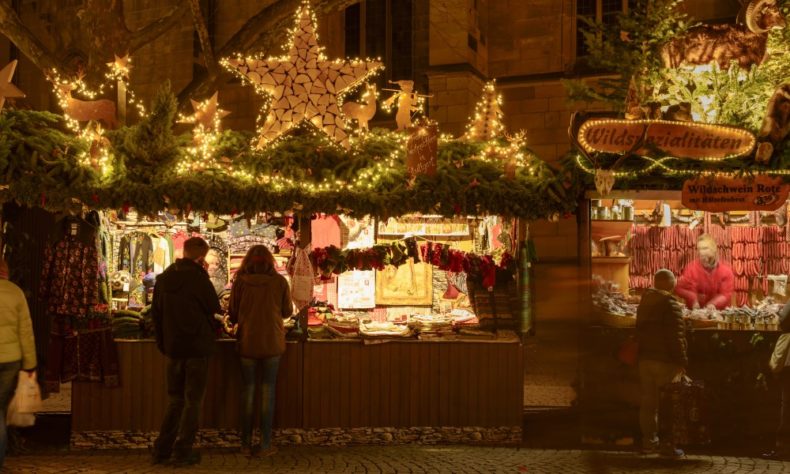 This is one of the biggest and oldest Christmas markets in Europe, mentioned for the first time in written sources in 1692. Huffing and puffing, a mini train will take children around the market, but even grownups won't be able to resist the bowls of sugar pearls at the gingerbread decoration workshop.
When the smell of cinnamon and vanilla hits your nose, it's clear that the streets of Stuttgart are lined with bright lights, and Santa Claus is on his way. Sit on his lap and whisper your most burning desire in his ear – it just might come true!
Berlin
Place: Gendarmenmarkt Square
Time: November 23 – December 27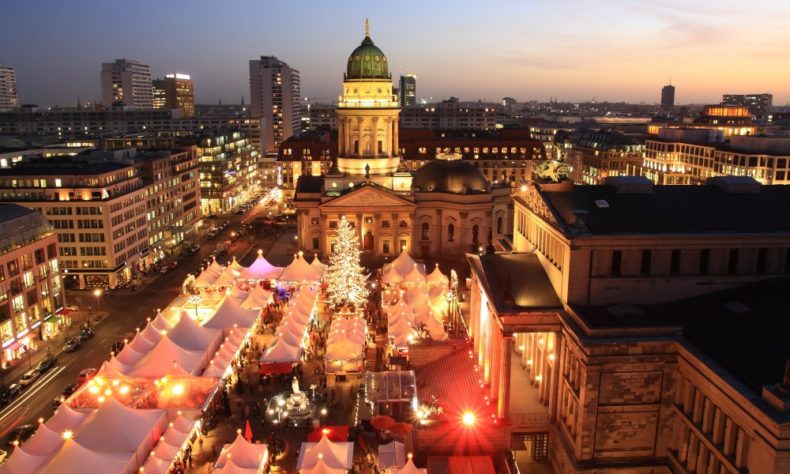 You won't be able to visit all Christmas markets of Berlin, so start with Gendarmenmarkt, where glass blowers and nimble origami animal makers demonstrate their skills. Try their potato pancakes called kartoffelpuffer, served with apple sauce, and eierpunsch, a drink made of egg yolks, white wine, lemon juice and spices.
The tiny campsite is decorated with bright lights, and you can't help but wish for December to never end.
Munich
Place: Marienplatz
Time: November 23 – December 24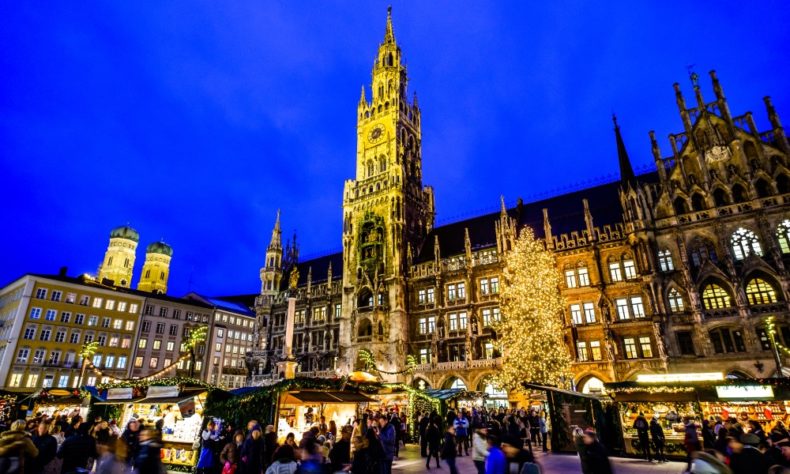 This year Munich Christmas market is having a special corona concept. There is a possibility that the market will be cancelled at short notice, but until then let`s take a look what you can explore at the market.
This Christmas market is known for it`s high popularity. There are always visitors, some of them are enjoying culinary delicacy, some of them are on a shopping trip. This and perfect location is exactly what makes the market so special.
It still retains its traditional Bavarian character. You can buy ancient German Christmas decorations, sheepskin jackets, gloves or slippers. There are also big variety of different gingerbreads and sweets. Try fresh chestnuts or their own berry mulled wine and herb liqueurs.
Prague
Place: Old Town Square
Time: November 28 – January 6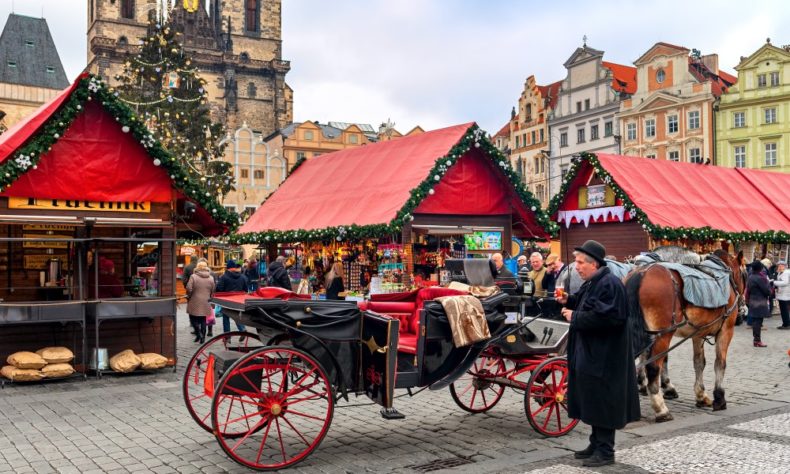 Melodious laughter and Christmas songs fill the air around the lavish Christmas tree every day, and people rush to get gifts for their loved ones – the festive atmosphere fills every nook and corner.
Forget your strict diet while in Prague: steaming grilled sausages klobása , sizzling cured ham Pražská Šunka and the pride of Prague's desserts – trdelnik, rolled dough, generously covered in sugar and cinnamon –, are impossible to say no to.
Vienna
Place: Rathausplatz Square
Time: November 18 – December 26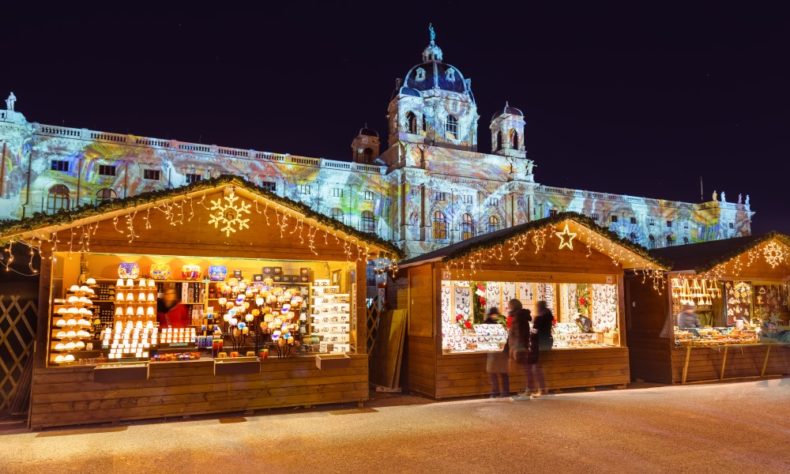 The largest market stands by the city council and it's called the Christmas dream of Vienna. And rightly so – it even has a skating rink, and you can ask the DJ to play your favourite song as you step on the ice for a spin.
In the evening, when the lights are on, treat yourself to a classic apple strudel or schaumbecher – a waffle cone topped with marshmallows, covered in chocolate.
Copenhagen
Place: Nyhavan Canal
Time: November 13 – December 20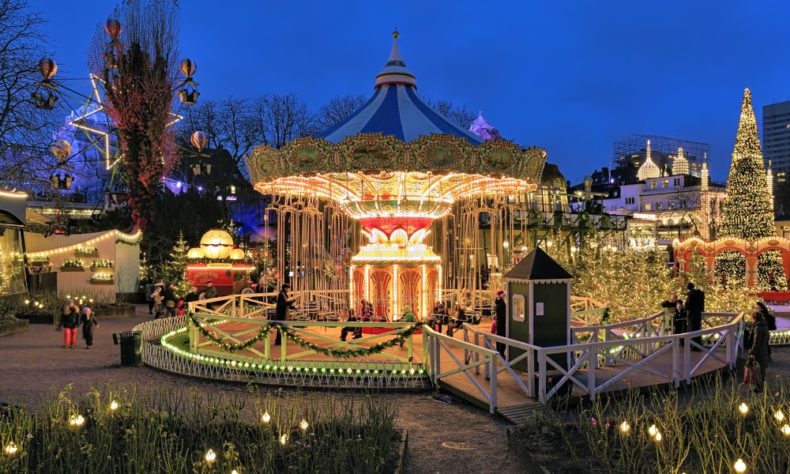 This is a unique market as it's situated by the canal that catches reflections of the flood of lights and the colourful building facades.
You can buy jewellery, soap, knitted goods, leather items in a cosy atmosphere and truly experience the Danish hygge. When your fingers are cold, have a cup of gløgg – sweet mulled wine with raisins and almonds, but if your feet feel chilly as well, ask for the stronger version that has a bit of rum in it.
Book your tickets to Copenhagen
If you're in the mood for more Christmas markets, look for inspiration here.