Stockholm surprises. And I don't mean the canals or the royal family, but the food, its quality, and the places – great not just in regards to the food, but in regards to everything, from design and concept to coffee, juices and the food itself. And the unwavering consideration for ingredients – even if they might not all be organic, they'll be top notch nonetheless.
Kaffeverket
If your breakfast is usually something healthy, and a good coffee is a must-have, Kaffeverket is your best choice, as coffee here is better than just good, and the breakfast is deliciously healthy. Chia seed, coconut milk and coconut water yoghurt with blueberries and pistachios is just a tiny part of what's available. Plain yoghurt with homemade granola and jam is also a must-have. But if you're an avocado aficionado, your must-have will be the toast with avocado, salt and chilli flakes. Don't forget about a smoothie for breakfast – mango, raspberry, lime and apple one for those who prefer fresh flavours, and avocado with apples and spinach for lovers of creamy textures. And then, of course, eggs and pastries and homemade confectionery. No wonder the locals love this place and seem very reluctant to ever leave it. Because it has it all – aura, flavours, textures, aromas and that elusive je ne sais quoi that makes you come back again. And the most important thing – fantastic healthy and delicious food.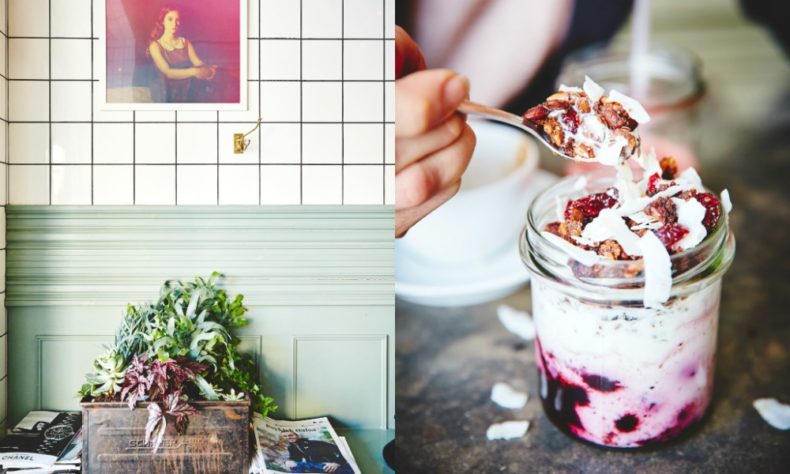 Adress: Sankt Eriksgatan 88, Stockholm
Usine
Would you like to experience a modestly sized shock of classics on a plate? Then you definitely have to eat at Usine Bistro 38. The everyday lunch menu changes each week, but if you'd like to stick to the classics, try the Swedish one – shrimp salad, which isn't really a salad, instead it's a mountain of shrimp poured on a salad with avocado, a creamy sauce and croutons. In case you'd like to challenge yourself a bit more, try the halloumi burger (deep fried halloumi cheese, lettuce, fluffy bread and veggies, served with herb fries). These combinations will be hard to get out of your head, just as the portion sizes and flavours. And there's always a compliment from the chef – I'll never forget the brilliant idea of cauliflower and sauerkraut soup to either drink or eat, soaking a juicy baguette in it. I'll remember each bite and mouthful, in fact. As this is a place for classics, don't forget evenings as well – after work this is where fans of oysters meet to enjoy oysters for 1 euro apiece and champagne for 7 euro. It's a combination that sweeps fans of oysters off their feet and the bistro space as well. And very deservedly.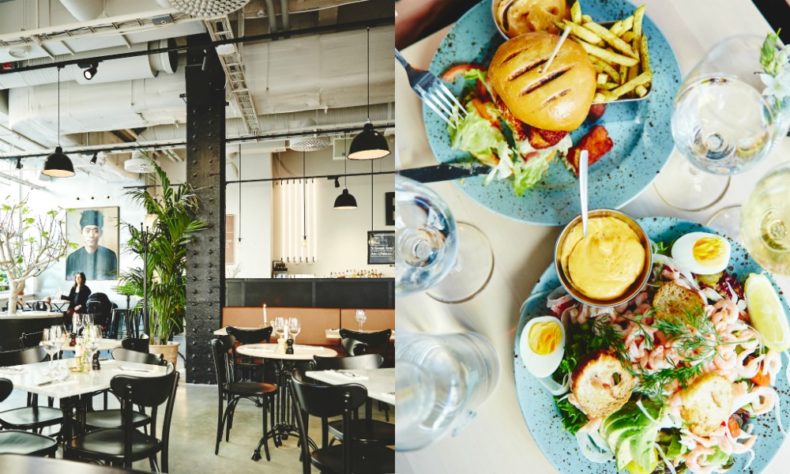 Adress: Södermalmsallén 36-38, Stockholm
on the other side of Stockholm…
Café Pascal
When every local foodie has asked you whether you've been to Café Pascal, intrigue is clearly established. And when you get there, you understand what all that fuss is about. In an environment where visitors' voices, the frothing of the milk, the clinking of the knives and forks overwhelms anything else, it's obvious that the place is very much all right. Waiting in the queue to order coffee and food can be a challenge and a battle with your own self, especially when plates of mouthwatering salads and soups glide by, looking not just good, but downright damn sexy. But you start with a coffee, because this is a coffee place – they roast their own beans and turn them into the most exquisite espressos, cappuccinos, lattes and any other coffee drink you'd like. To go with your coffee, help yourself to a cardamom or cinnamon bun, and I promise you won't regret a single bite. But if lunch is what you're after, there's a modestly sized but very tempting menu – salads, a few soups and pastas. This is where you want to sit and soak up the surrounding charm, aromas, flavours and feelings. And make sure to try the bread with the whipped butter – at lunchtime it sits on the napkin and sugar table so airy and noble that you just want to nick the whole bowl and happily empty it just by yourself.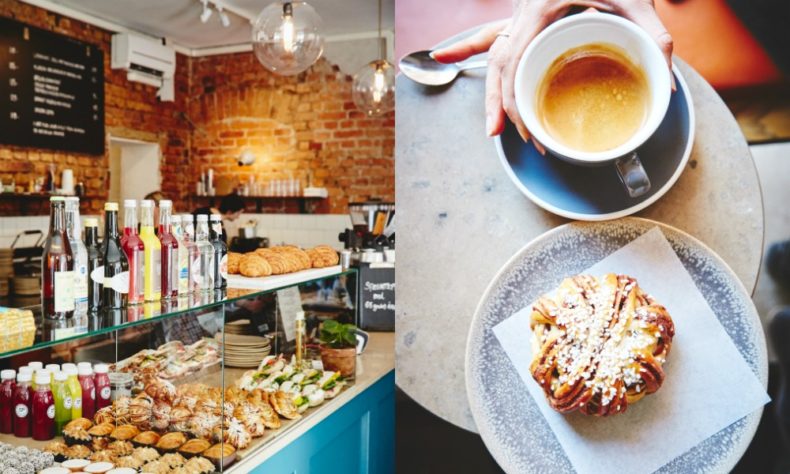 Adress: Norrtullsgatan 4, Stockholm
Dinner at Hjerta
Imagine – you're sitting facing one of the many canals of Stockholm, with a view of the city, yachts and boats gently swaying right in front of you. You're watching them through a window or from the terrace. It's quiet all around you, just some small waves make a sound when they hit the waterfront. The beauty Stockholm is stretched before your eyes, but you feel like you're in the countryside. In fact, you are in the city. Hjerta means "heart" in Swedish, and when you eat at restaurant Hjerta, it's clear that heart and soul and loads of work has gone into making this place happen and create this feeling. And that's all thanks to Malin Söderström, the owner of the restaurant (and the first woman to participate in the Swedish team for international cooking contests) and her team, serving unpretentious, rustic but perfectly executed dishes, and the star of each of them is something smoked, whatever the dish may be. Three mains, some snacks Scandinavian-style pizzas (for example, one with crunchy dough covered in Swedish cheese, sour cream, smoked deer heart and caviar – just wow!) and desserts. That's all there is on the menu, but you don't really need anything more. Each dish is served with a generous portion of vegetables, and how can anyone not love grilled veggies with lightly grilled, super juicy smoked paprika salmon, accompanied by pickled mustard seeds and homemade mayonnaise?! And how can you not love the juicy wild duck sitting on a bed of wholesome creamy bacon and kale sauce and crispy Jerusalem artichokes? There's no yummier way to spend a summer evening in Stockholm. Do note though – this restaurant only operates from May to Christmas.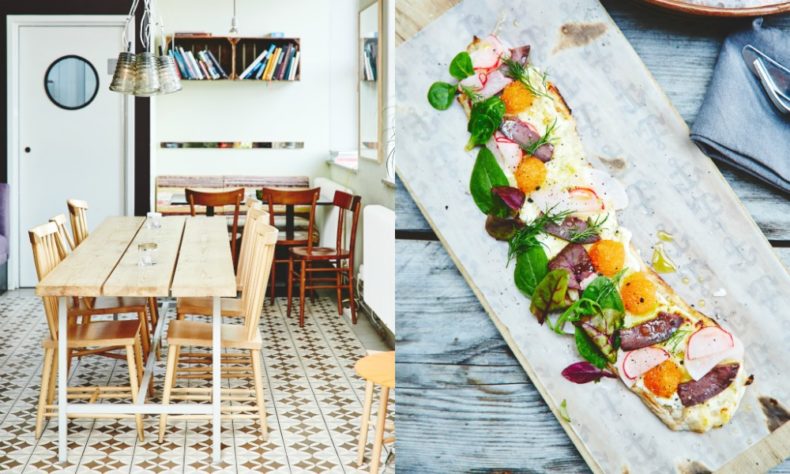 Must-visits regardless of your other food plans for the day
Tösse
95 years ago the founders of this place couldn't even imagine that years later Mattias Ljungberg, one of the greatest Swedish pastry chefs, would be working here for at least 20 years – besides being an outstanding baker, he has a whole collection of gold medals and grand prizes, he has cooked for the royal family, and, what's most important, he knows that every good bit of patisserie is based on butter, flour, sugar, eggs and all things natural. This bakery has no place for ready-made sauces or cream mixes. Everything is made from scratch here. It's one of those bakeries that stick to the classics both in the interior arrangements and the look of their products, but this is certainly a case of "don't judge a book by its cover" – the taste of those simple-looking cakes and cookies is something else. Too divine not to give them a try. But even if you're not in the mood to try a lot of things, there's one that you absolutely have to – you should be refused boarding for your flight home until you've tried it. It's the famous semla bun. Available from January to March, it's worth flying to Stockholm for – that's how superb it is. A tender, fluffy cardamom bun, filled with a cardamom and almond paste, covered in heavenly airy and soft whipped cream, and then finished with another layer of that same bun. Divine. If you're not here in semla season, there are so many other things to try, and a princess cake could be a great beginning of your Tösse flavour journey. After all, if you want to enjoy a classic fika (the traditional Swedish coffee or tea break), you should do it the right way ‒ with a hot beverage and 7 different biscuits.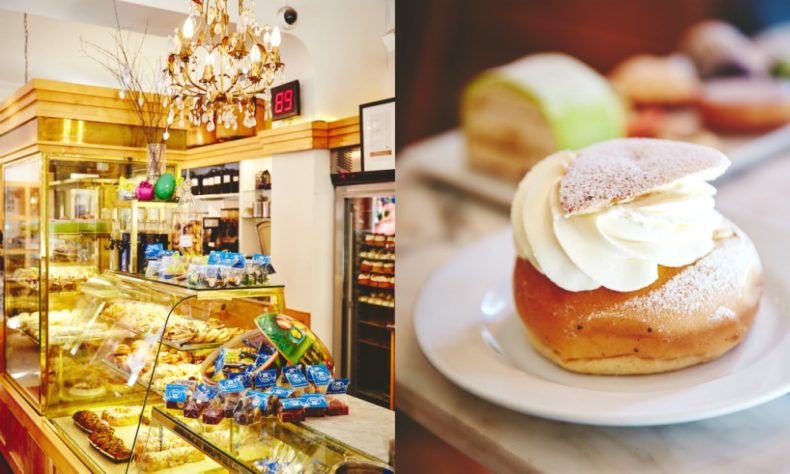 Adress: Karlavägen 77, Stockholm
Fabrique
At the Fabrique bakery you can sit with your eyes closed and just slowly inhale the aroma of freshly baked loaves just out of the oven. The grey metal shelves attached to the white tiled walls seem tiny compared to what's on those shelves – huge sourdough loaves of various kinds, shapes and flavours (with walnuts, with rye and much more). The baguettes and buns, arranged in wooden boxes, are just as mouthwatering. Even though nowadays you'll find 13 Fabrique locations in Stockholm and 3 in London (their cinnamon bun has been voted the best of the best by Londoners), it's still a family business. The big loaf is really big and hard to finish, but you can buy one to take home. What you really have to try on the spot is a hot freshly baked classic, one of the most popular Swedish pastries – the cardamom bun. There's no going back home for you if you haven't tried one! Their cinnamon buns and walnut pastries are just as good, so it's best to try all of them. For breakfast here the locals like grabbing a coffee, a yoghurt with homemade granola and one of the sandwiches, filled with prosciutto and lettuce or cheese and tomato. And don't forget one of their freshly squeezed juices – the beetroot, apple and fennel one sure is a vitamin bomb. And if you think this will be the only time you pop into Fabrique over those two days in Stockholm, you're wrong. It's too good not to visit more often.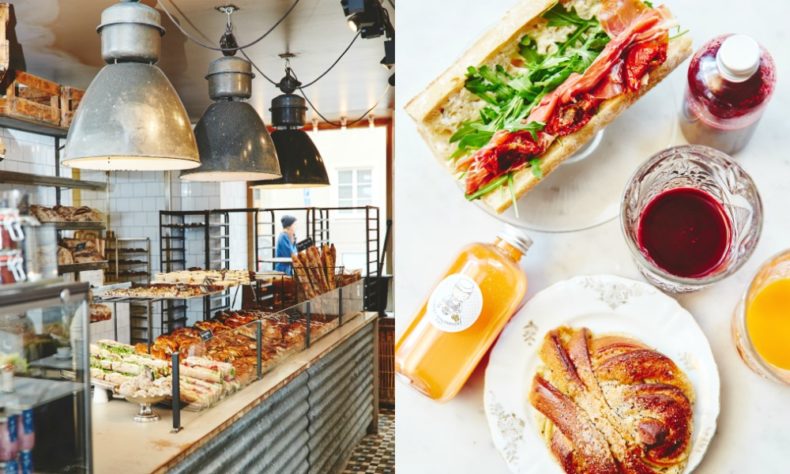 Adress: Rosenlundsgatan 28, Stockholm (cafe and store that provides bread for all other Fabrique locations in Stockholm)
Accommodation
There are several options – like staying at a hotel, such as Miss Clara by Nobis, Nobis Hotel, Grand Hôtel, or Ett Hem, or renting an Airbnb apartment. We chose the latter, and even though the apartment was below the street level, it was clean, good-looking and modern, with a terrace and a great owner.
Book your tickets to Stockholm