Many people associate the French Riviera with magically blue water sprinkled with white boats of different shapes and sizes. Baltic Outlook writer Nadīna Elekse confirms that a journey around the Côte d'Azur can also be a journey of discovering the magic of colour, light, and forgotten pieces of history.

Nice the beautiful
Nice is nicknamed Nice la Belle ('Nice the Beautiful'). The town is so full of history that it has been declared a UNESCO World Heritage Site. All of it. And I start my introduction to it with a stroll around the Old Town. Every city has things that are must-sees no matter how crowded with tourists they might get. In Nice, it's the flower market in the middle of the Old Town. Despite the name, you can also find fresh vegetables, pastries, crafts, souvenirs, and all kinds of products made with dried lavender. The market gets quite crowded once the tour groups start roaming around the city, but visiting this street early in the morning can be very rewarding, and it's a great place for a breakfast snack before continuing with your day.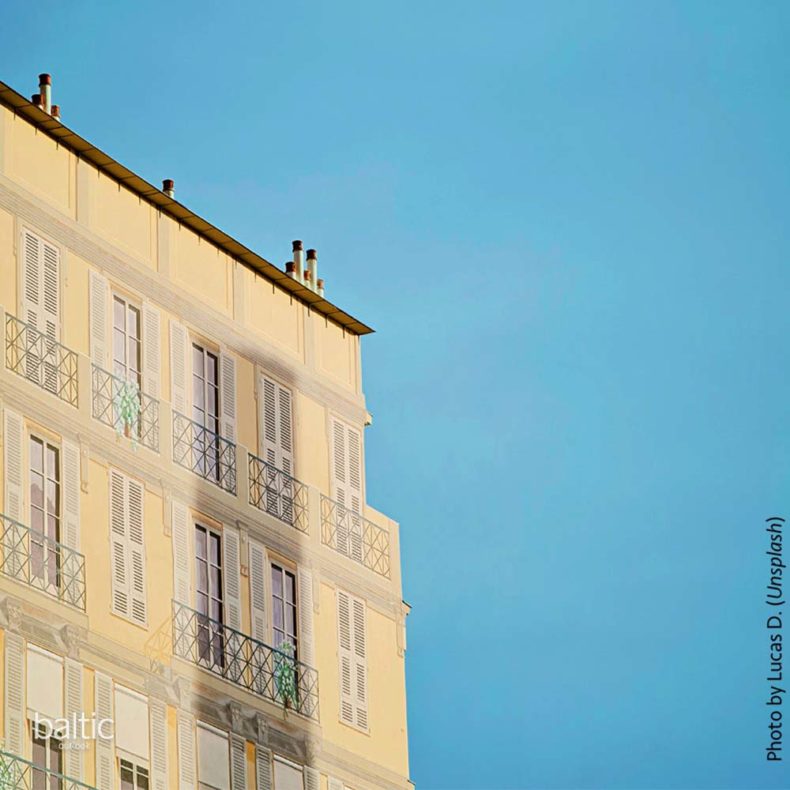 When you're in the Old Town with its narrow, winding streets, you don't really need restaurant suggestions. All you need is your nose. Aromas get trapped in the narrow streets and serve as the best advertisement. In Nice and along the entire Côte d'Azur, the proximity to Italy is felt in the best ways possible – pizza and variations of it are everywhere. There are also a few Niçoise specialties with a very obvious Italian influence, such as pissaladièra – a distant cousin to pizza that does not include any tomatoes but is instead covered in a slow-cooked onion 'compote' and anchovies. For a special variation of the French crêpe, try the local socca made of chickpea flour. And you can't leave the city without tasting Nice's most famous local dish, stuffed and deep-fried zucchini flowers. These specialties are available all over town, but for a quick and casual introduction, head to La Pilha Leva, a small restaurant in the Old Town.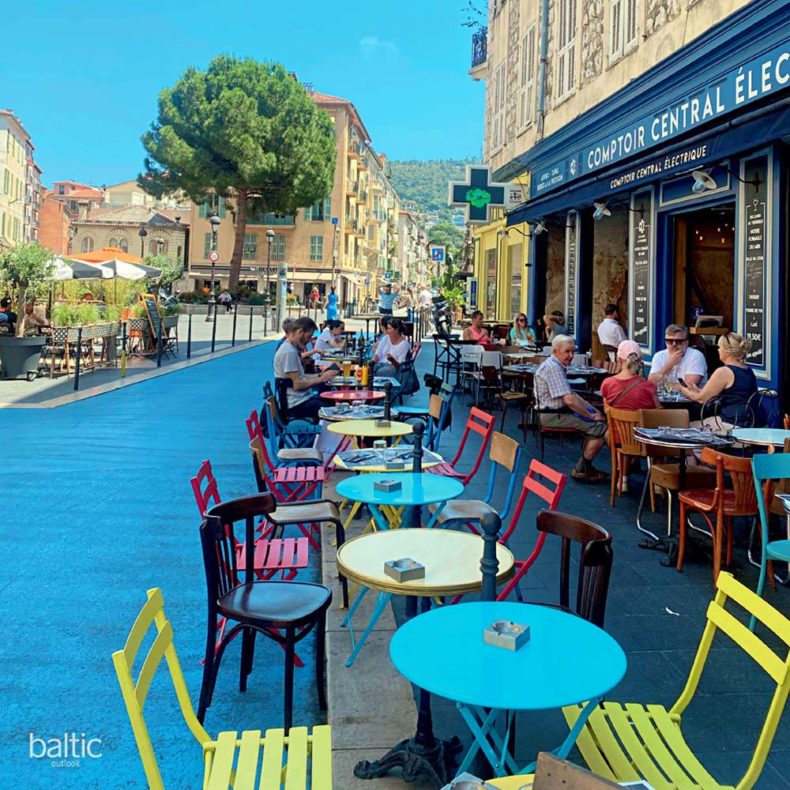 Charming Villefranche-sur-Mer
If Nice is nicknamed The Beautiful, Villefranche-sur-Mer should be called The Peaceful. Just a few minutes from Nice by train, it has a different atmosphere and even a different colour scheme – the town seems to be painted to always feel like the first minutes of a sunset. The hours just melt away when walking around Villefranche-sur-Mer or stopping for a drink in one of its small cafés. For travellers looking for a more relaxed and less-crowded trip, spending a night or even basing themselves in Villefranche is suggested. Something about this town makes me a little sad to return to its noisier neighbour Nice at the end of the day.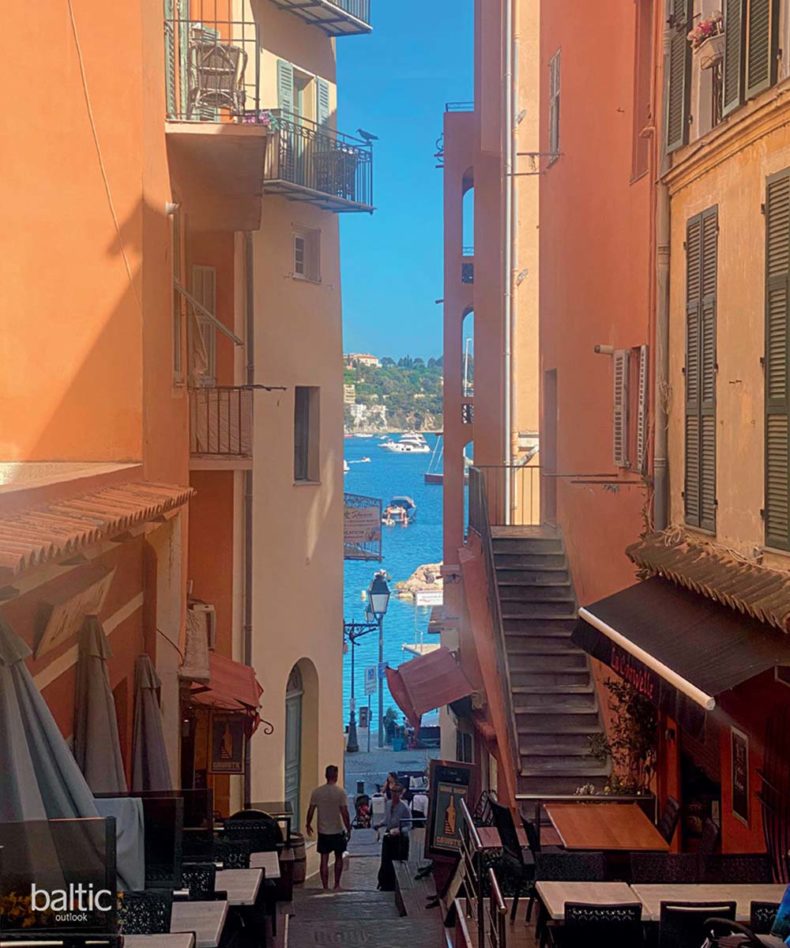 Villefranche can also be seen by boat. In a little over an hour, it takes visitors from Port Lympia in Nice to the bay by Villefranche-sur-Mer and floats past Nice's famous boardwalk on the way back. It's a great way to ease into the coastal lifestyle, get used to seeing mansions and boats everywhere, and decide on what to see next. Somehow, coming to a place like the French Riviera with a meticulous plan seems unnatural. If you're not doing at least some improvisation, you're doing it wrong.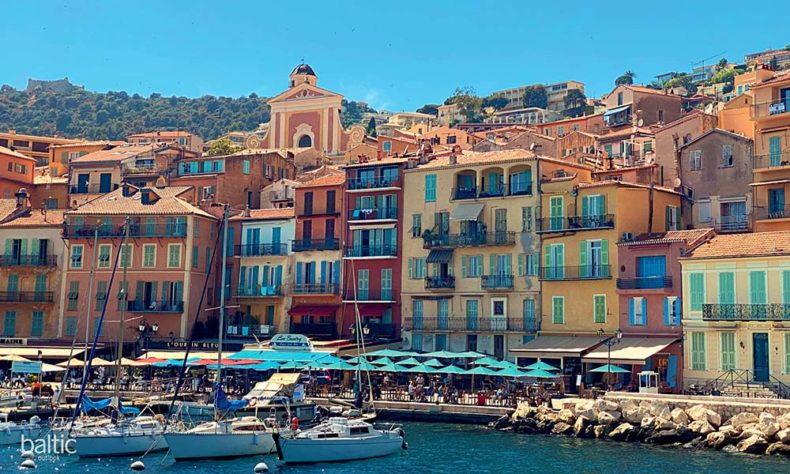 Belle Epoque at Cap d'Ail
Almost everyone who loves cinema knows the film Midnight in Paris, in which an American writer visiting the French capital encounters a carriage at midnight that takes him back in time. You don't have to go to Paris and get in a carriage to experience something similar; in 2022, you can simply board a train in one of Nice's train stations and in ten minutes be in a different era. For example, in Cap d'Ail. Sure, the SNCF railway is not as romantic as a carriage, but it runs every 15 minutes, not just at midnight, thus making time travel much more convenient.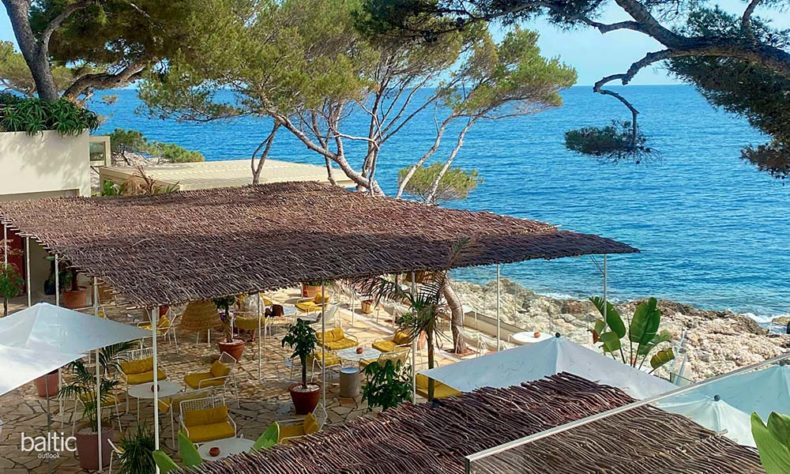 Being in Cap d'Ail feels like visiting the backstage of the French Riviera, where it all stems from. Cap D'Ail sounds different from Nice, Cannes, and even the relatively peaceful Villefranche. It's quiet. The restaurants are not full. Neither is the beach. Neither are the streets. This profound stillness seems to say one thing: you, the visitor, are not supposed to be here…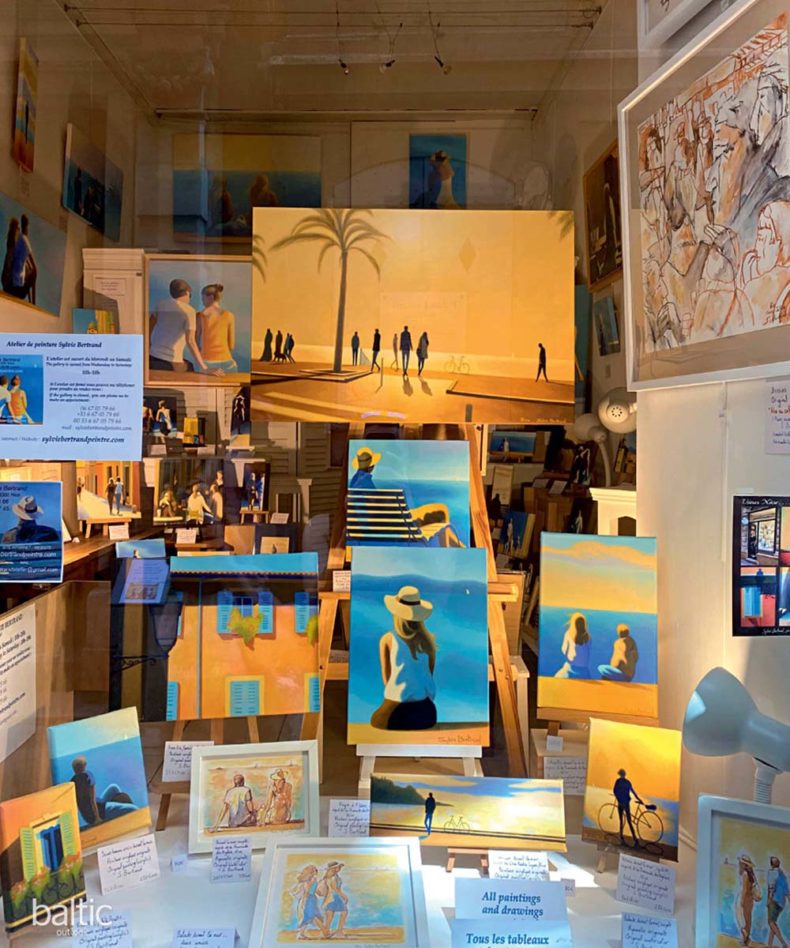 But I am here, to see the Villa les Camélias, a small, privately owned museum in a Belle Epoque-era mansion that shows the history of this small town and tells a story about the aristocracy, actors, writers, and inventors who made this into the top vacation spot in Europe. Here you can learn about the most lavish Belle Epoque villas in the town and their famous inhabitants, among whom were Greta Garbo, Winston Churchill, and the Lumière brothers. However, the museum's first exposition focuses on life in Cap d'Ail in the early 20th century: the residents' pastimes and celebrations, scenes from daily life, the town's first post office and police station, community gatherings, etc. This is the stuff I'm here for – the little pieces of history that get drowned out by the noise of big boats and fast cars.
French Riviera's best kept secret
On my way back from Cap d'Ail, I visit the village of Èze, the wonderful medieval town I've been told is a must for any visitor.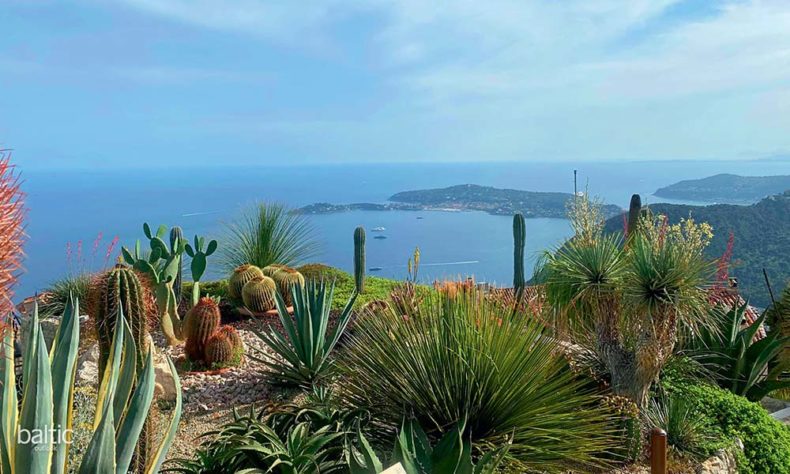 When I first saw pictures of Èze, its uniqueness didn't stand out to me. I thought it looked like quite a few other medieval villages I've seen around Europe. But it's not like them. The old stone in Èze must be alive and breathing, because how else would there be plants and flowers blooming everywhere and filling the village with the mind-altering aroma of jasmine? The very top of the mountain, where the village is located, has been turned into an exotic garden with a view ​​extending all the way to the Esterel Mountains and the Gulf of Saint Tropez. The sunlight, the coast, and the beautiful plants and sculptures in the garden create one of the most spectacular views I've ever seen.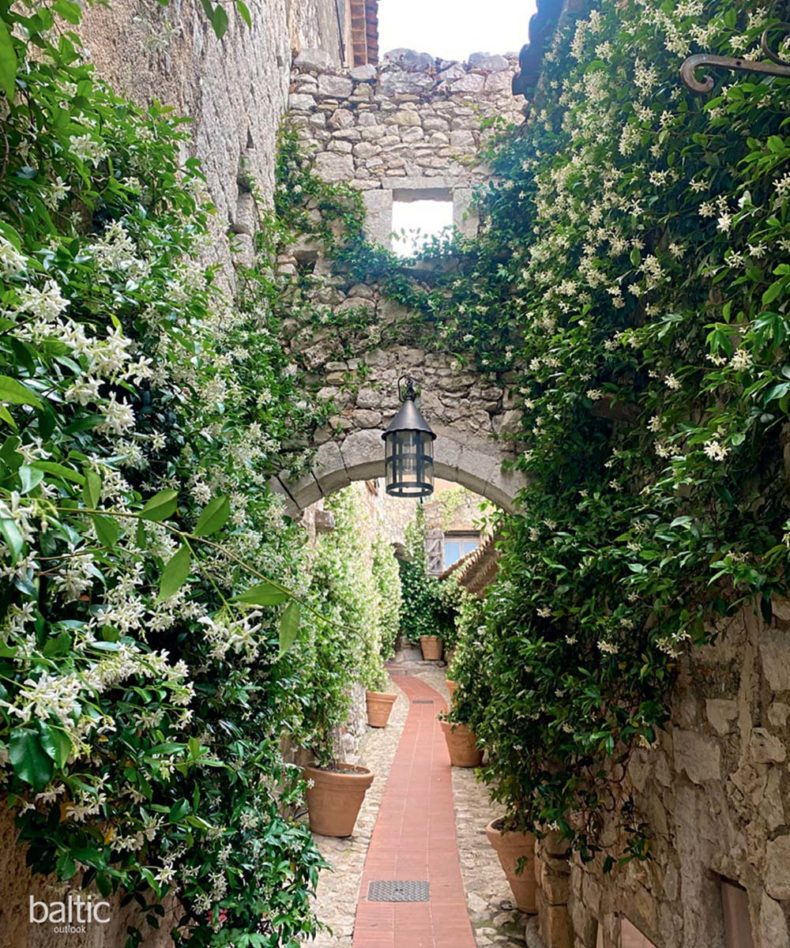 The village is indeed very small. After an hour of walking around, you will have looped many of the streets several times, but that doesn't matter. There's no point in looking at a map for a bar or restaurant suggestion, as tiny businesses have squeezed into the old buildings and you just have to choose the one that best speaks to the moment.
But I already have an itinerary in mind for my next trip to the French Riviera. I'm absolutely hooked on the coastal villages, but I also plan on experiencing Nice's art museums and culture even deeper. I will return to Èze. I will go on more hikes and more boat tours. I can't get enough of all the shades of azure.
Read more about French Riviera in Baltic Outlook.
Text by Nadīna Elekse