Welcome to Alicante, the star destination along Spain's sunny Costa Blanca! Home to an idyllic climate, rich history, and, of course, plenty of delicious food, this captivating city is a must-see in Spain.
Alicante has plenty to offer, from ancient castles and a historical old town to relaxed beaches and hedonistic nightlife.
Here are the top ten reasons why Alicante should be on your bucket list. These experiences and sights will help you make the most of your visit to this tantalising Spanish city by the Mediterranean Sea.
Santa Bárbara Castle
One of the main reasons why Alicante should be on your bucket list is the Santa Bárbara Castle. Perched on top of Mount Benacantil, this 16th-century fortress offers stunning views of Alicante below and the Mediterranean coastline.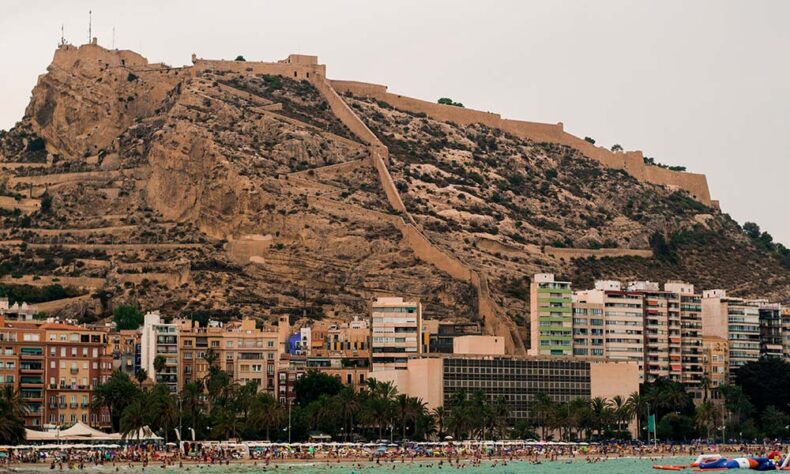 To reach the castle, choose between a sweaty walk up to the top or a swift elevator ride.
Inside, there's a museum that covers the history of Alicante, but the views from the castle's ramparts alone make this worth the trip.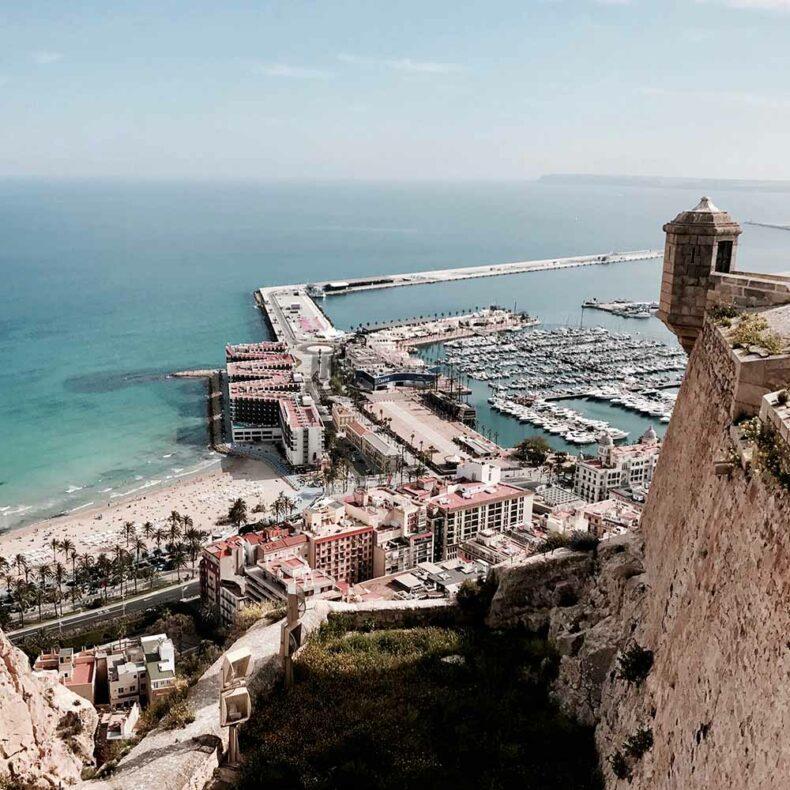 On your way back down, stop by the regal Ereta Park, where terraced gardens offer secretive views of the sparkling Mediterranean.
El Barrio, Alicante's historical centre
At the heart of this buzzing Spanish city site El Barrio, Alicante's charming old town. Expect the classic winding cobbled streets that lead you through sun-dappled squares, past Gothic cathedrals, and into local boutique stores.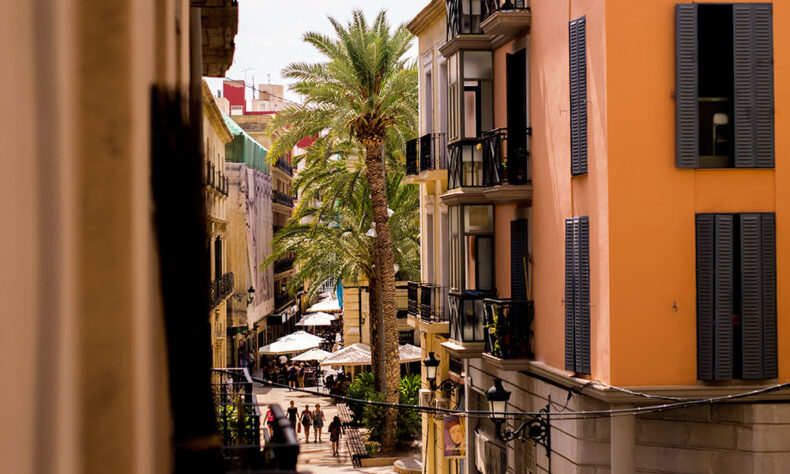 Along the way, the wrought-iron balconies overflow with colourful flowers and the shop owners tout their wares, making this area perfect for aimless wandering, shopping, and photography.
Linger after the sun goes down and you'll also discover that El Barrio is the epicentre of Alicante's famous nightlife, with bars and restaurants spilling out into the historic streets. But more on that later.
Stunning golden sand beaches
Alicante is renowned for its beautiful beaches, and a visit to the city wouldn't be complete without some time spent kicking back on its golden sands.
Playa del Postiguet is the main beach and is located in the heart of the city. With calm, clear waters, views of the Santa Bárbara Castle above, and plenty of space to spread your towel, this is one of the most tempting urban beaches in all of Spain.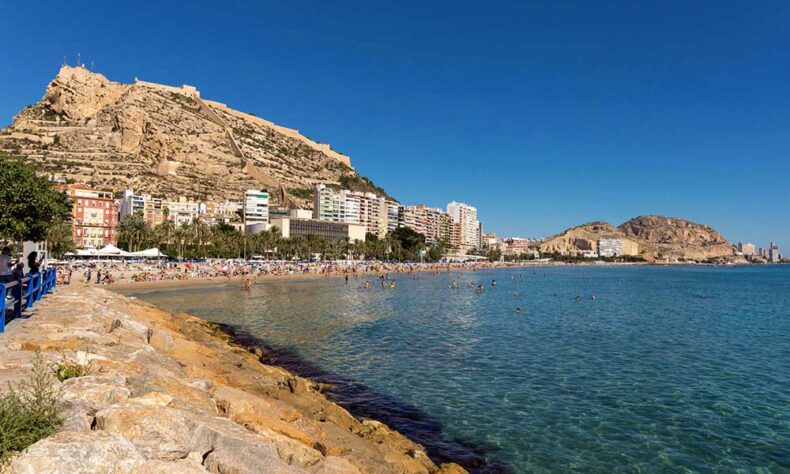 For a more secluded and tranquil experience, head to Albufereta Beach or San Juan Beach, both just a short drive away from the city centre.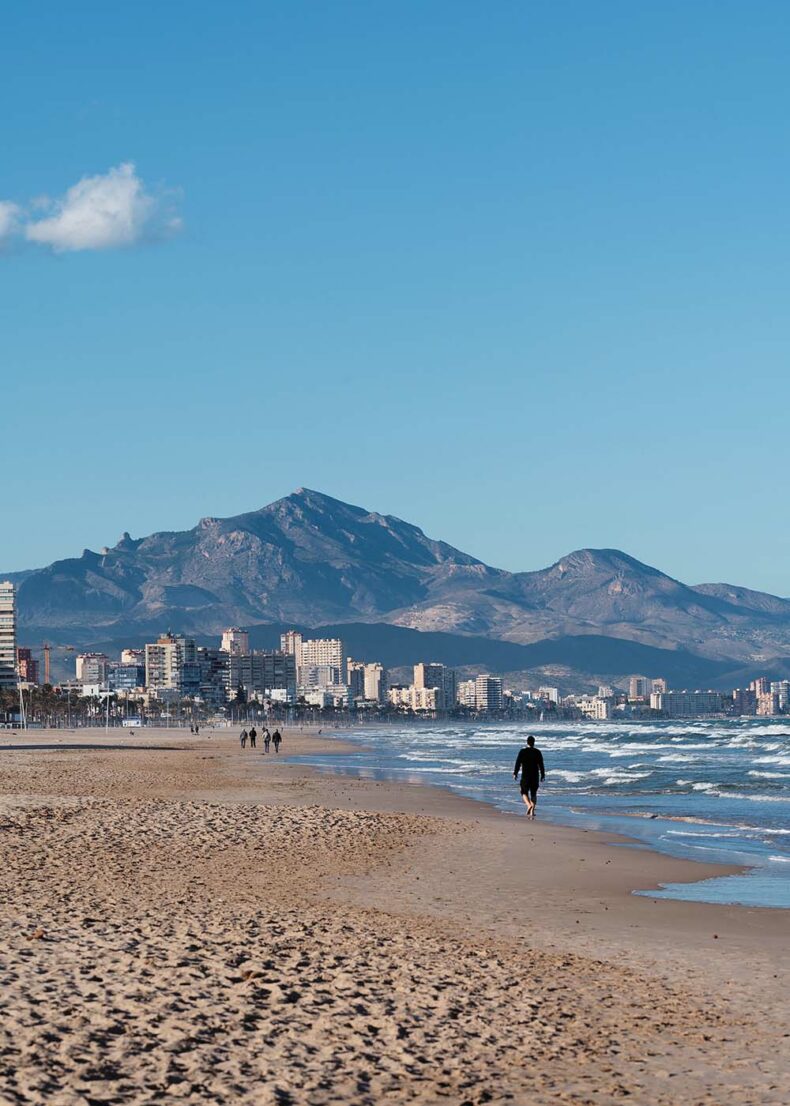 Whether you're looking for a lively atmosphere or a peaceful escape, Alicante has a beach for everyone.
The elegant Explanada de España
No Spanish seafront city is complete without a handsome promenade to enjoy, and Alicante is no different.
Here, the Explanada de España is iconic, lined with palm trees and mosaic tiles set in a pattern that mimics the gentle waves of the Mediterranean.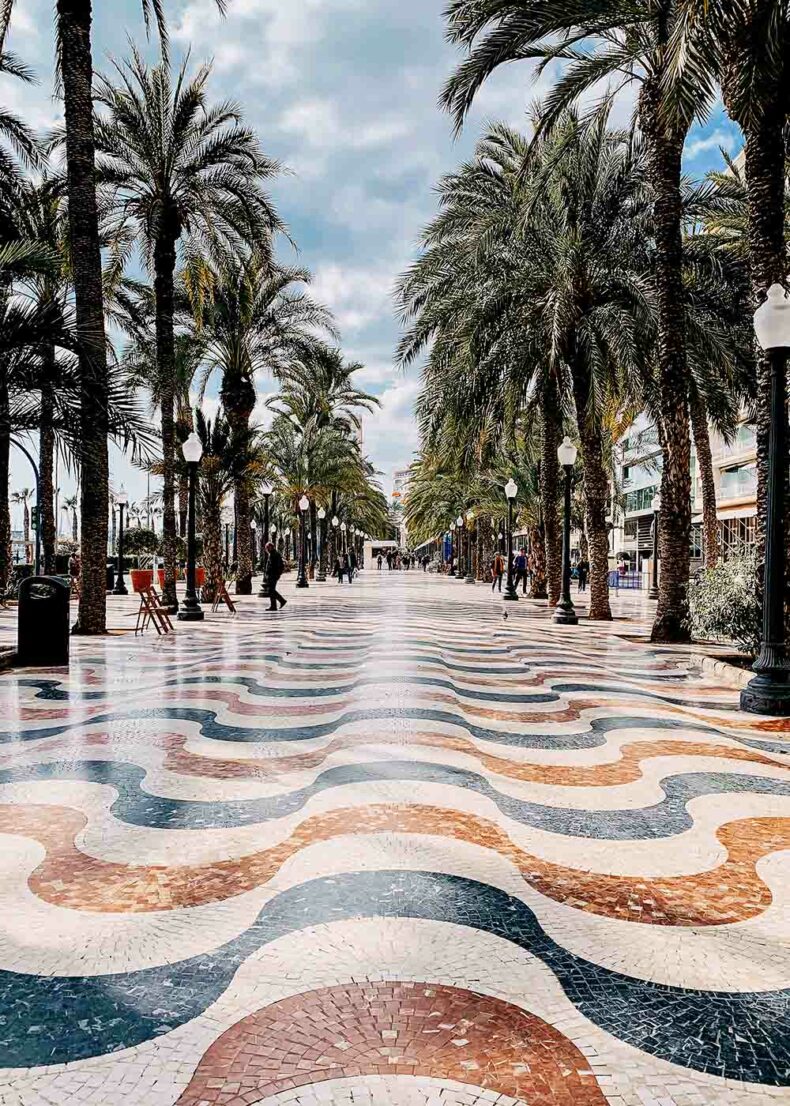 Before dinner, this is the place of choice for locals and visitors to take a leisurely stroll, enjoy the views of the Mediterranean, and stop at the cafés and restaurants with friends and family for an aperitif.
There are also plenty of benches where you can sit back and watch the world go by, as well as stalls selling souvenirs.
The Archaeological Museum of Alicante
Alicante isn't solely about indulging in tasty food and plenty of drinks; there are great attractions for history enthusiasts as well.
The Archaeological Museum of Alicante is located inside a modernist building called the MARQ and is a perfect showcase of the region's rich history and archaeological treasures.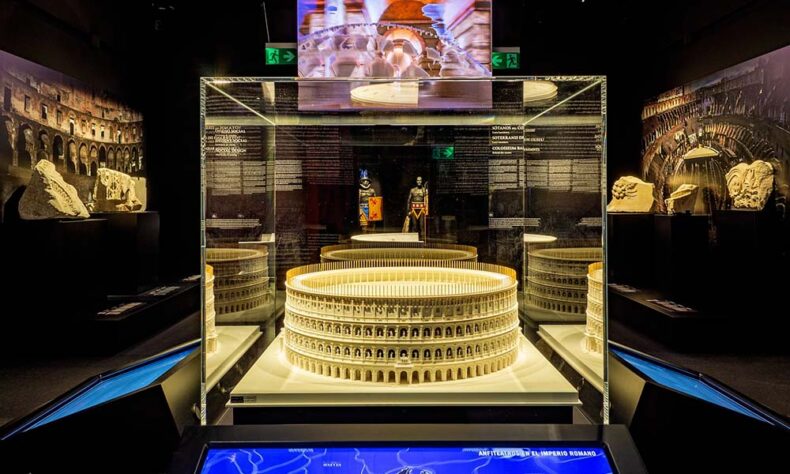 Spanning prehistory to the Roman era, you'll learn about the ancient civilisations that inhabited this area of the Iberian Peninsula through interactive displays, immersive multimedia presentations, and guided tours in English.
Delicious local cuisine
Alicante is a haven for food lovers, with a rich culinary tradition influenced by its coastal location and Mediterranean climate.
From simple tapas dishes to seafood and high-end restaurants, you're sure to find something to sate your appetite.
Don't miss the opportunity to sample the local specialty arroz a banda, a delicious rice dish cooked in fish broth and typically served with aioli sauce (and not to be confused with paella).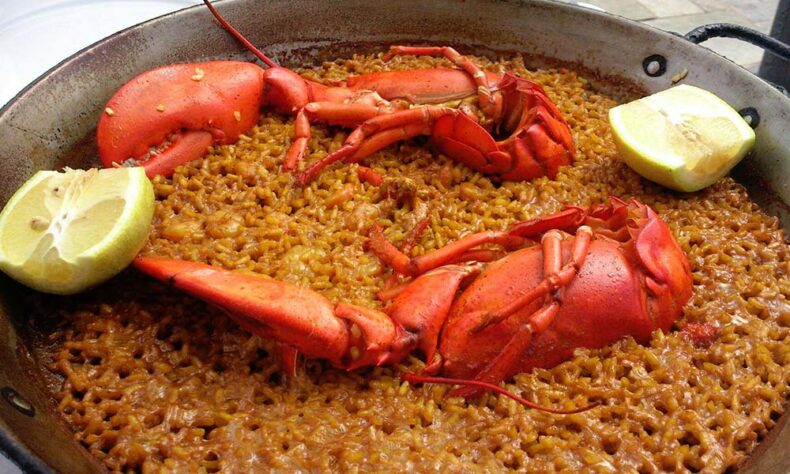 Another must-try dish is the famous Alicante-style turrón, a sweet nougat made with almonds and honey that's traditionally enjoyed during the Christmas season.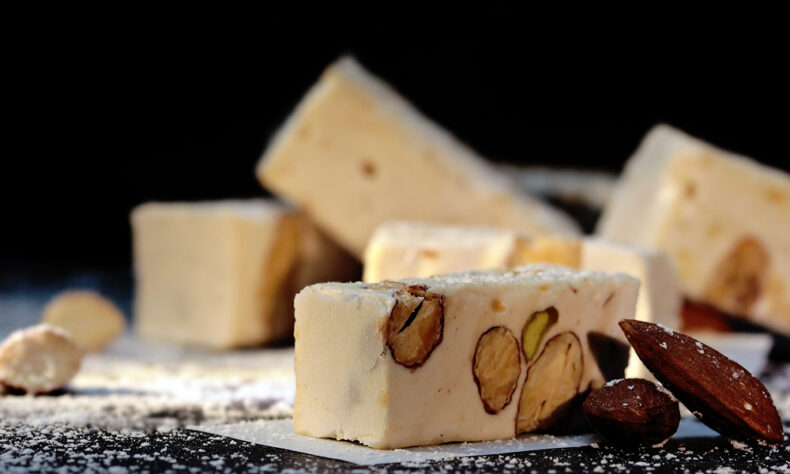 Eating well is one of the highlights of any trip to Spain, and in Alicante, it's a big part of life.
Santa Cruz neighbourhood
To get a feel for a different side of Alicante, you'll want to head up to the Barrio de Santa Cruz.
This labyrinth of cobbled streets winding past white-washed houses adorned with colourful mosaics and vibrant flowers is where the old soul of the city lives.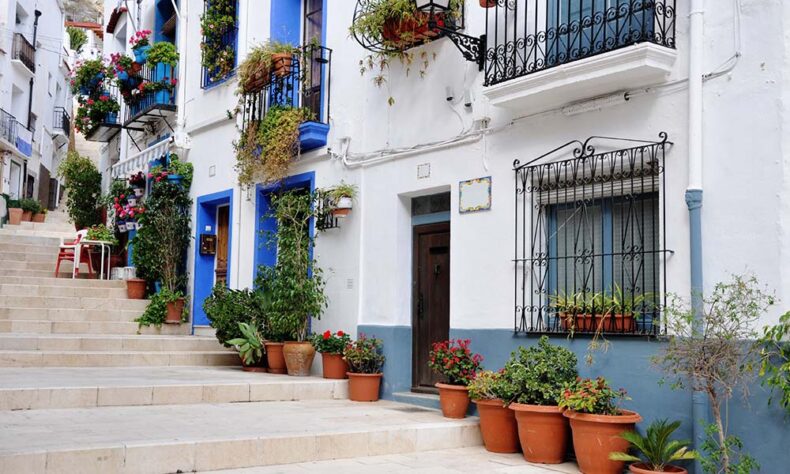 The architecture here speaks to a time when the Moors occupied the city, and around every corner waits another surprise: a splash of colour, a whiff of garlic from a nearby kitchen, or a glimpse of the shimmering Mediterranean below.
To make this barrio even more tempting, you'll also find excellent tapas bars and restaurants serving paella.
Alicante's feisty nightlife
As the sun dips below the mountains behind Alicante, the city really comes to life. Alicante's nightlife is legendary, and you can find anything you want here, no matter your taste.
But first, set yourself up for a solid night out with a stroll along the promenade, followed by a leisurely dinner at one of the city's restaurants.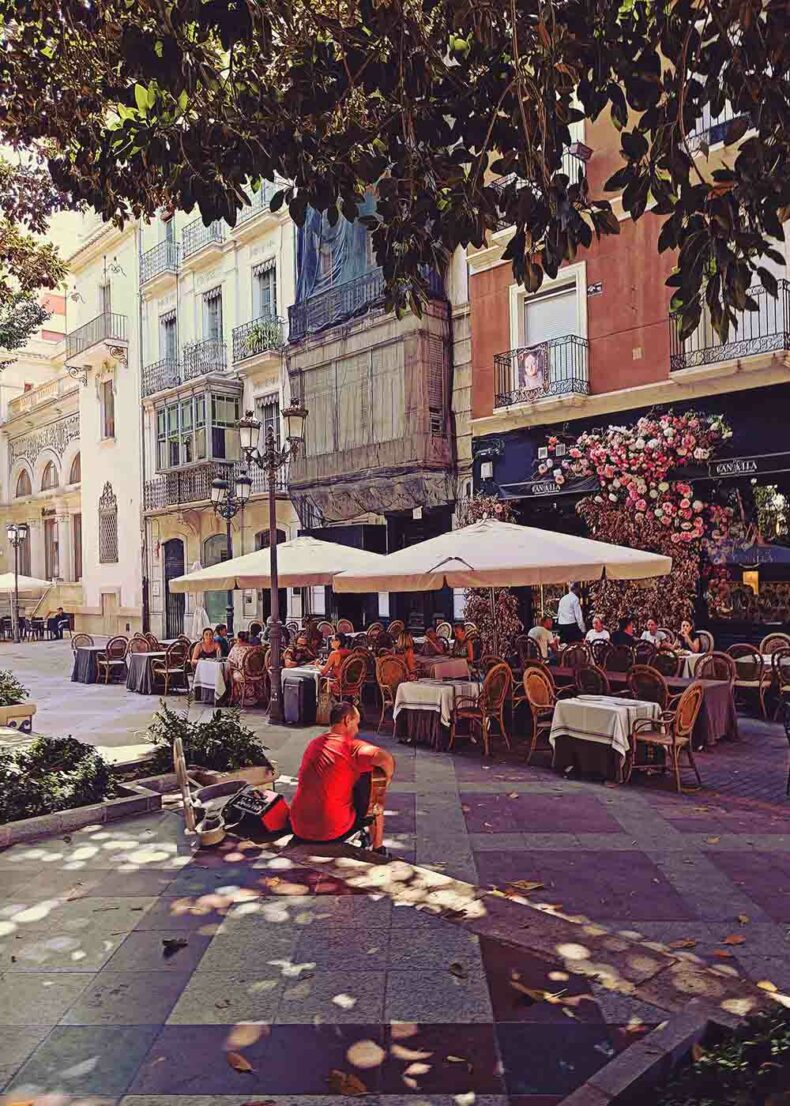 Then it's time to head to El Barrio, the historic core that completely transforms at night with bars, pubs, and clubs around every corner.
People spill out onto the streets, and the buzz of conversation and music is infectious as you explore.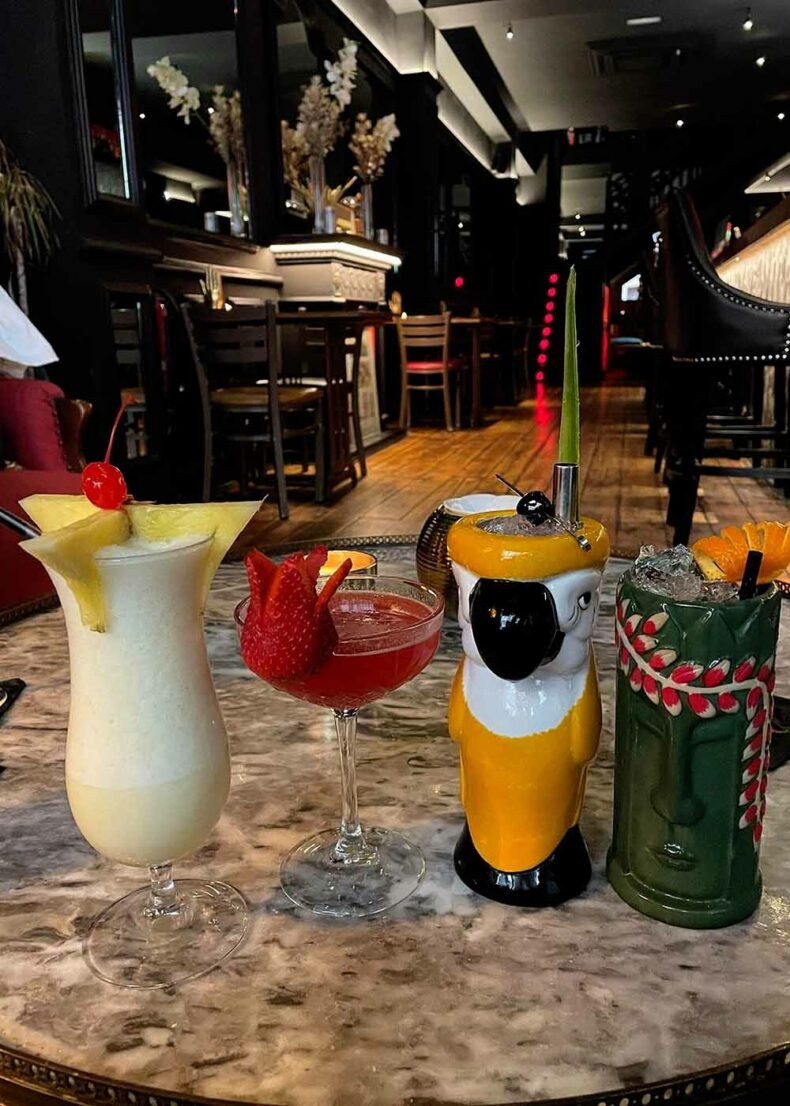 You can dance to a live DJ or rock band, chill out with some jazz, spice things up with some salsa, or anything in between. This is Alicante at night, and it's incredible.
Tabarca Island
For those looking to escape the bustle of the city, embarking on a boat trip to Tabarca Island is your best bet.
Located just off the coast of Alicante, this idyllic island is a protected marine reserve that offers pristine beaches, clear waters, and abundant marine life.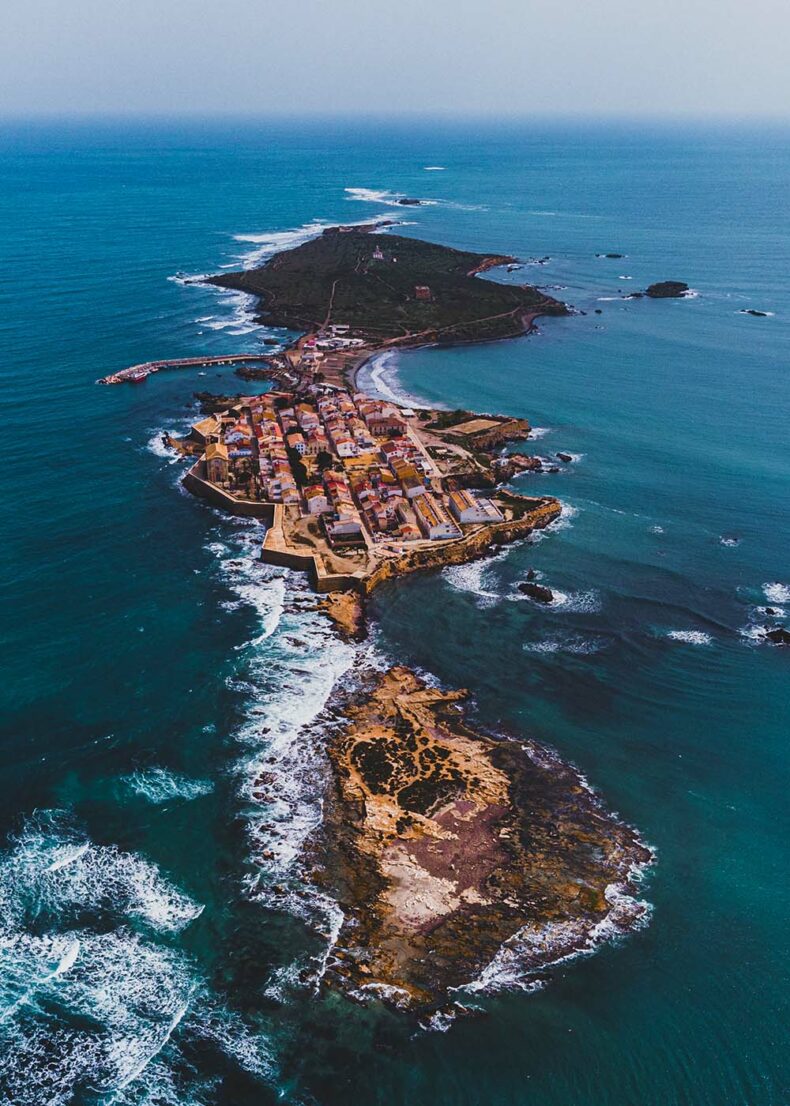 Explore the charming village, indulge in fresh seafood at one of the island's restaurants, and just bask in the tranquillity of this island paradise.
Then it's time to hit the beaches, which are just as stunning as those on the mainland. In addition, this is the best spot along the entire Costa Blanca for snorkelling, with abundant marine life to see off the coast.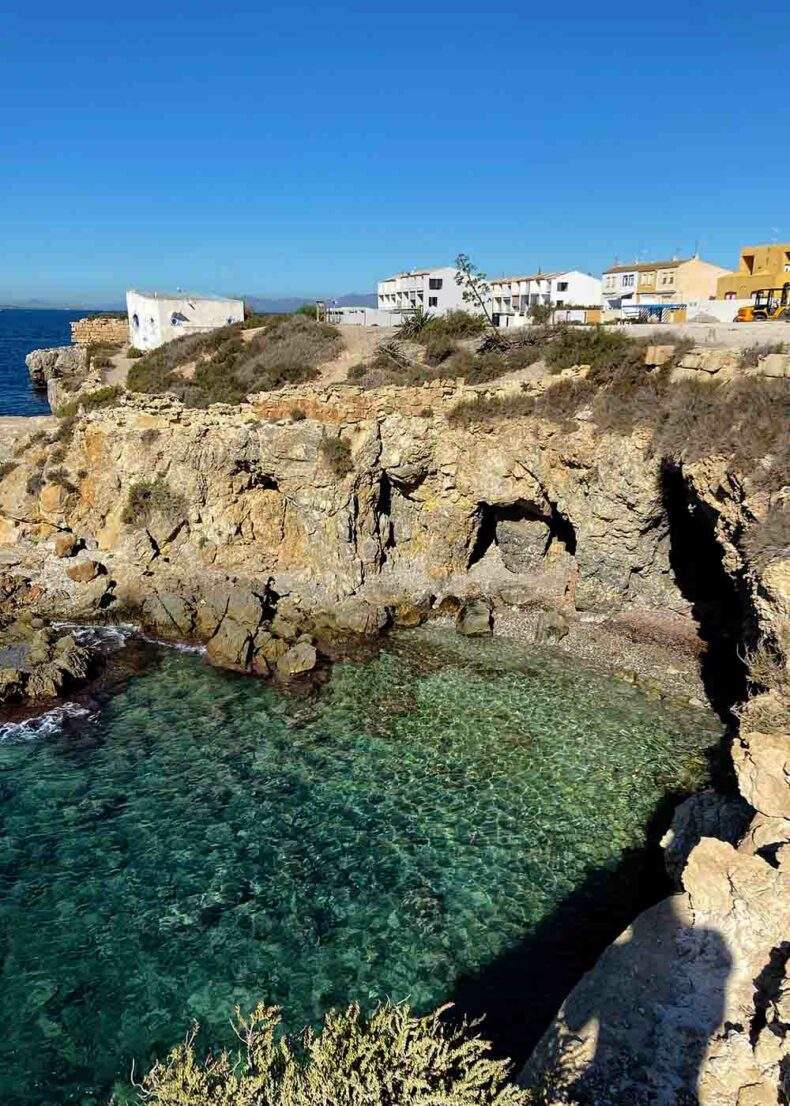 Outdoor activities in nature
Alicante is surrounded by stunning natural landscapes, making it the perfect destination for outdoor enthusiasts.
Lace up your hiking boots and explore the trails of the nearby Sierra de Aitana on a day trip. There you'll enjoy breathtaking views and diverse flora and fauna just over an hour from the city.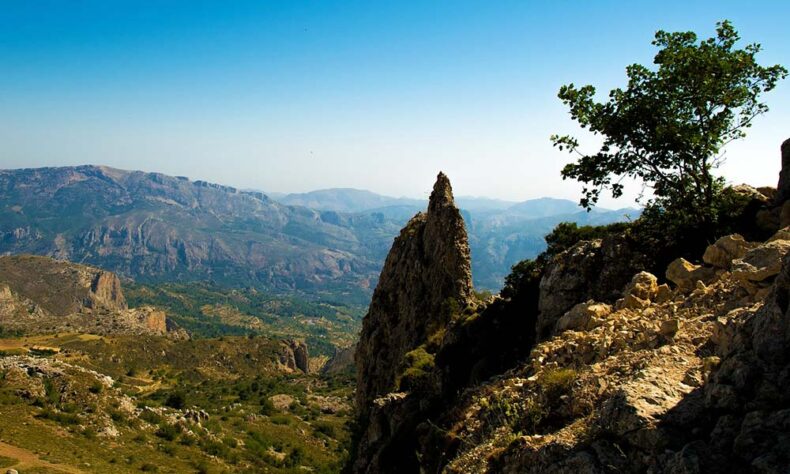 If you prefer water activities, head to the Cabo de las Huertas marine reserve, where you can go snorkelling, diving, or paddleboarding in the clear waters.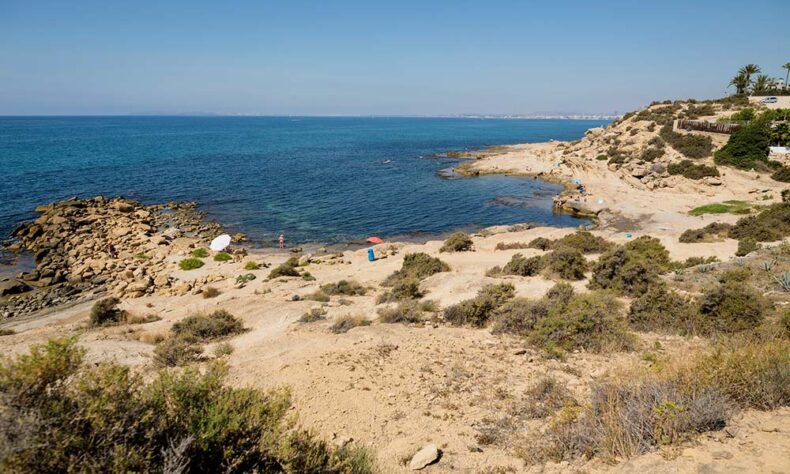 For a more leisurely experience, rent a bicycle and explore the scenic coastal paths that stretch along the Costa Blanca and link the beautiful towns and villages along the way.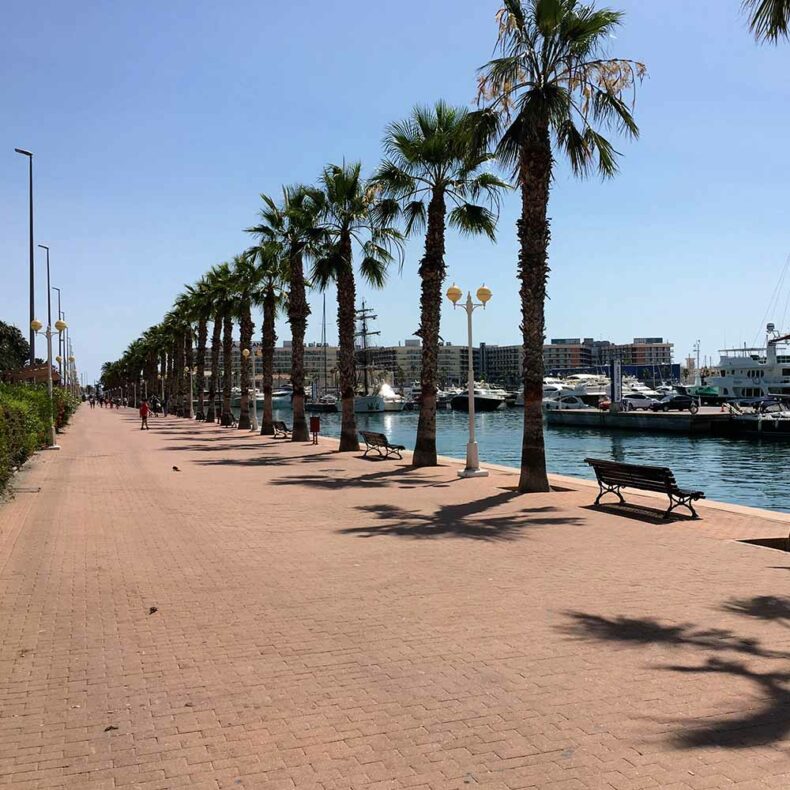 Text by James Taylor