Blogger Kristīne Beitika and her family travelled to sunny Gran Canaria to escape the winter cold and recharge their internal batteries.
Here are some of her recommendations:
Flying with a young child
For a while, I wondered about whether we should go on such a long trip with a one-and-a-half-year-old. I was daunted by the almost seven-hour flight from Riga to Gran Canaria in the Canary archipelago.
But what a mistake that was! We had so much fun on the plane.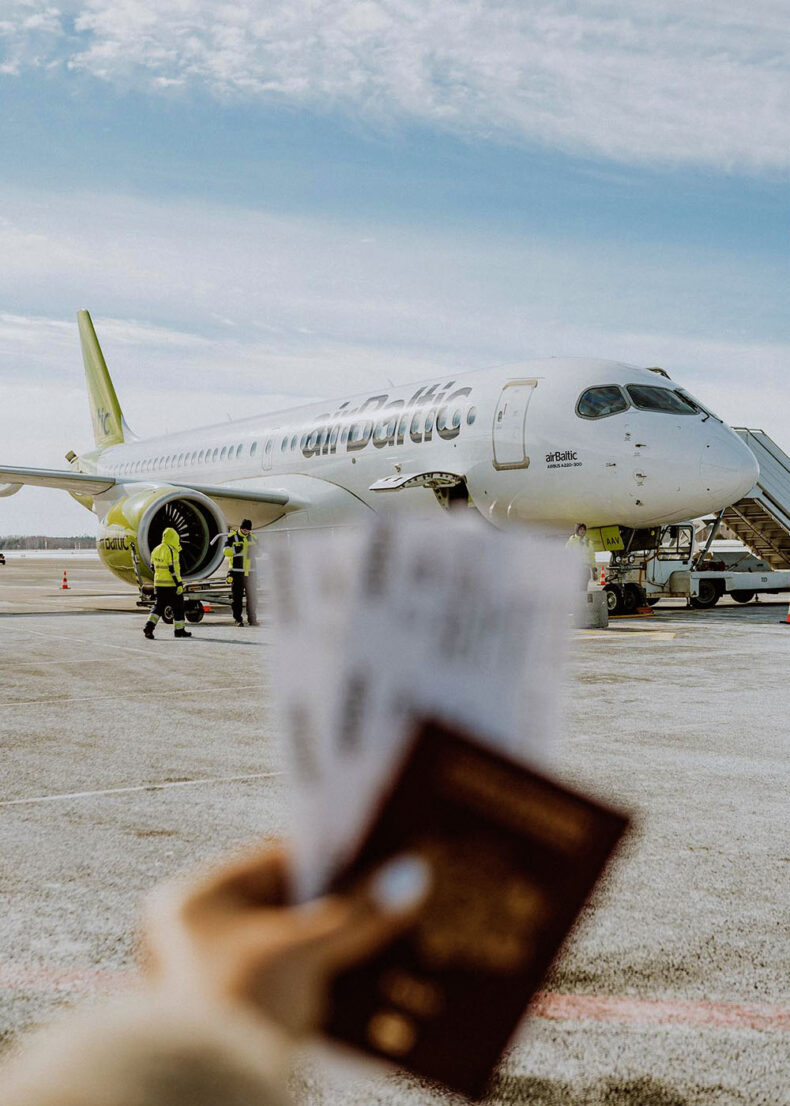 Although I had prepared a small suitcase with my daughter's favourite toys and snacks, we only used a few of them on the plane. In the end, it's life – life is what interests a little person!
Observing our daughter on the plane, I was inspired by her sense of freedom and security, as well as her explorer's spirit.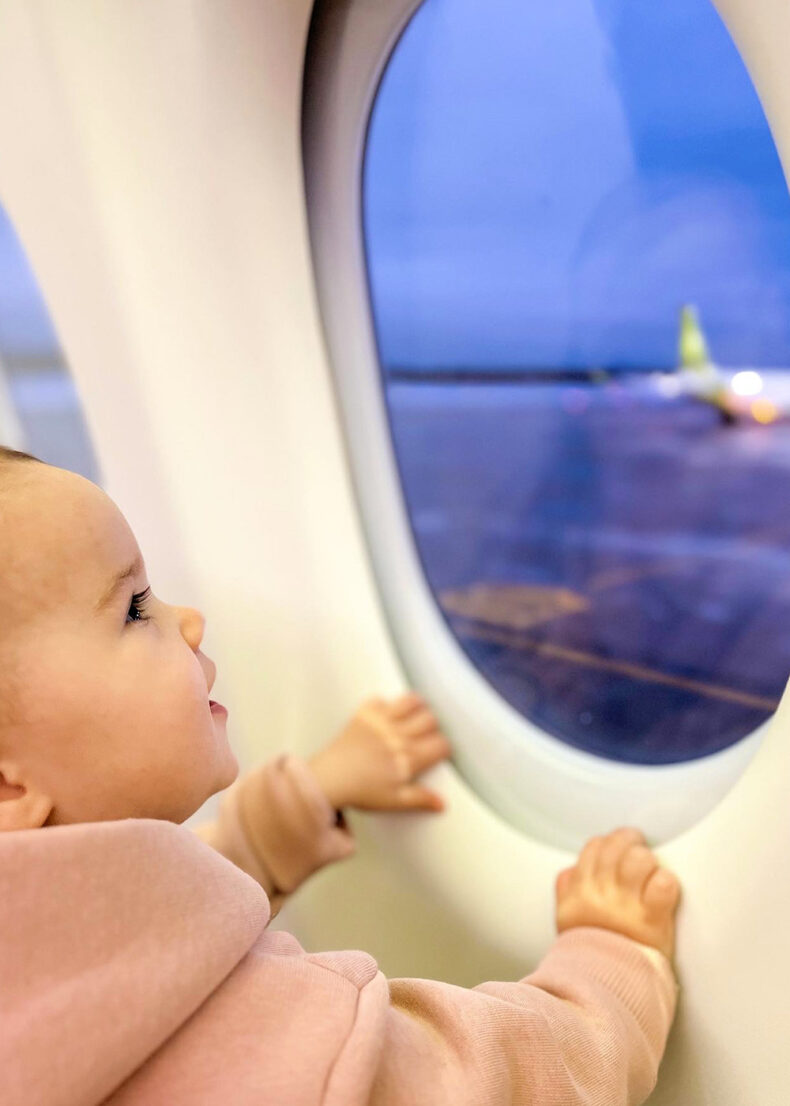 Of course, my husband's support and activity ideas also played a big role in making it such a peaceful flight.
And I appreciate the attention the airBaltic staff paid to our child. They gave her a sticker book, which she enjoyed studying. Her second favourite thing during the flight was the seat belt.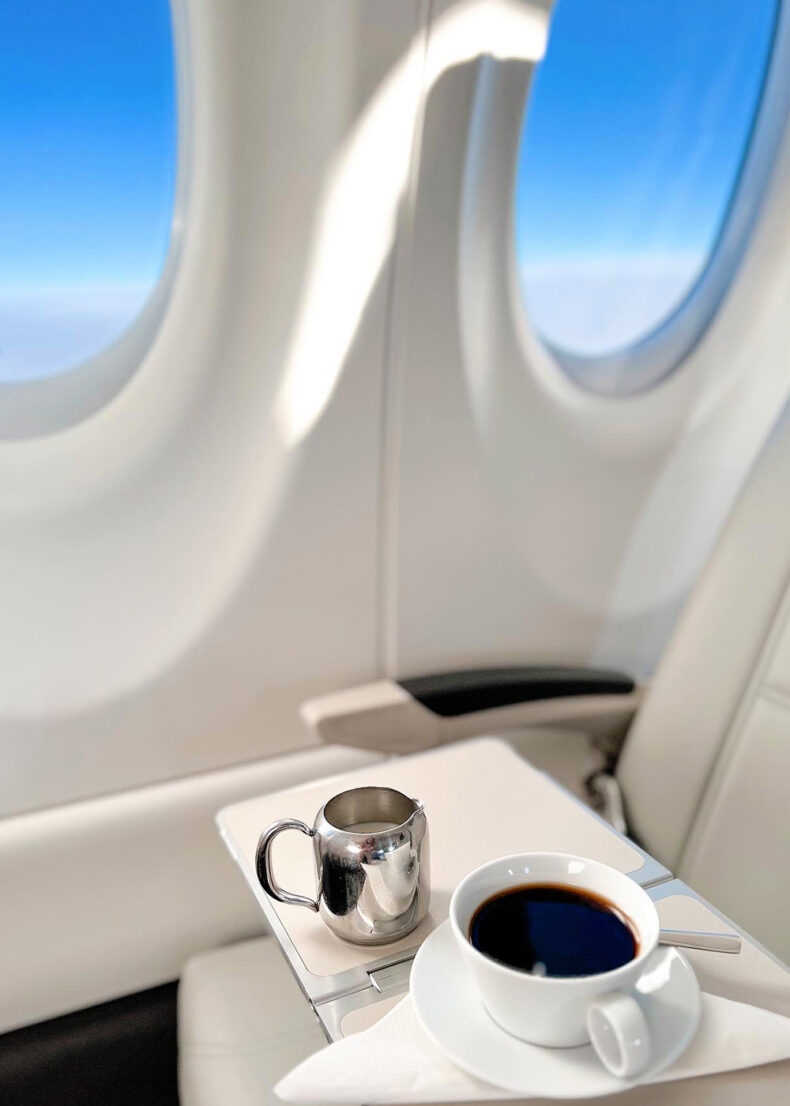 I appreciate travelling now more than ever because it recharges me emotionally after stressful day-to-day life with a toddler.
When we return home, I'm reenergised, satisfied with life, and full of new experiences.
First impressions
And so, on a chilly December day, the three of us arrived in the warm environment we had longed for.
We had reconciled ourselves to the fact that, travelling with an active toddler for seven days, we'd probably get only a superficial impression of our destination and spend most of our time at the hotel.
But after a couple days of lazy relaxation, we realised we were getting bored and wanted to see more of this beautiful island. I can now safely say that this is definitely doable, even with very young child.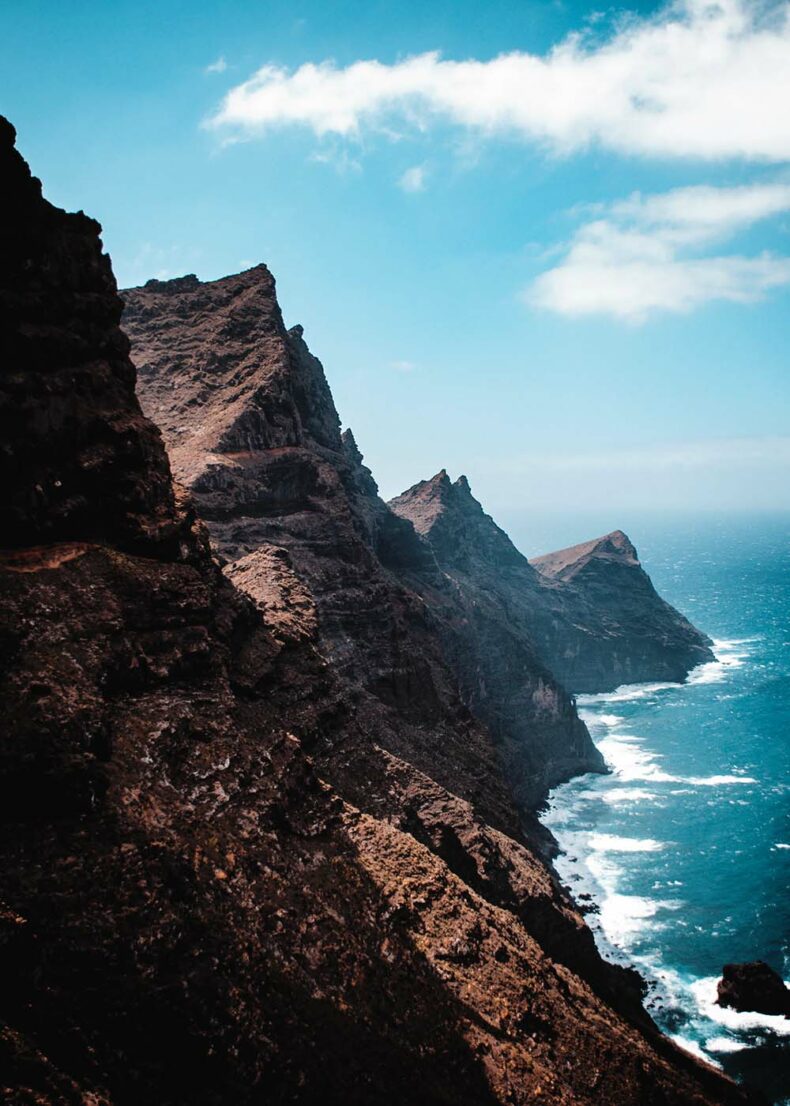 What was our first impression of the island? Sun, warmth, nature, mountains, ocean.
The weather was exceptionally warm and pleasant for December. The Christmas decorations seemed a bit amusing next to the green palm trees and the summer clothing all around.
Don't go to Gran Canaria for a winter or Christmas feeling! But do go for sun, warm weather, and a feeling of summer.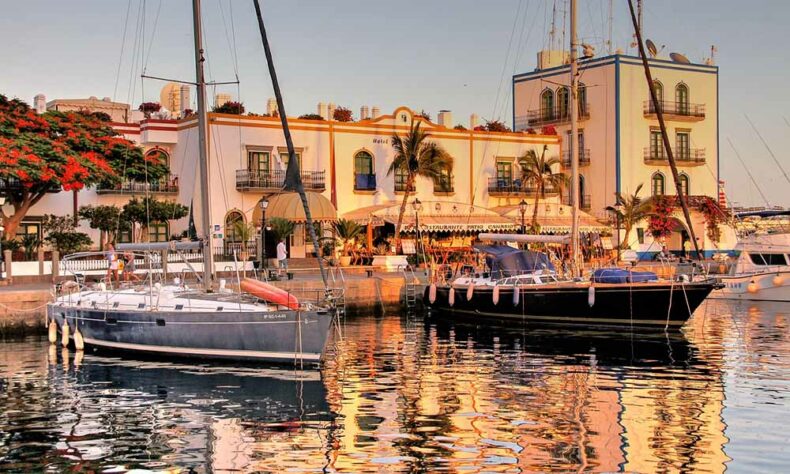 One of our hotels was located on the charming Playa de Mogán beach, about an hour's drive from the island's capital, Las Palmas.
The beach has golden sand and calm waves, but the real gem here was the old fishing village, which now has seaside promenades, romantic canals, and a maze of flower-filled streets with restaurants and small shops.
I'm glad we took the stroller along so that we could go for beautiful walks.
We returned to the El Capuchino 501 restaurant several times for seafood paella. It was so delicious! And so was the beach. It felt like time moved slower here…which is exactly what we craved.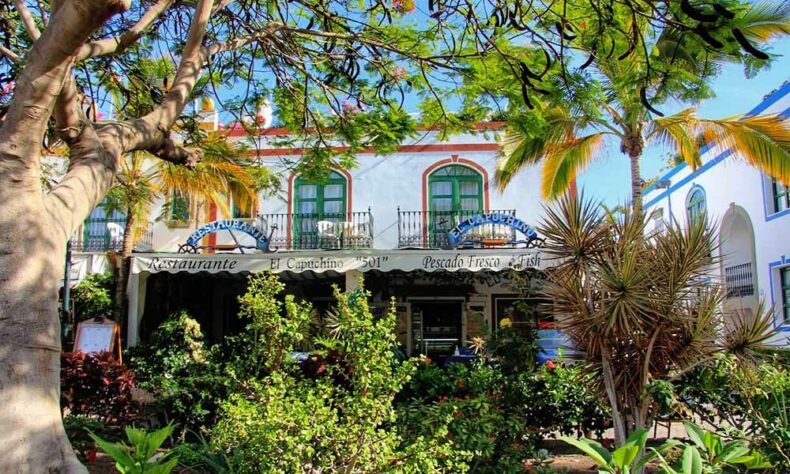 A beach for everyone
Gran Canaria is the third-largest of the Canary Islands. Surrounded by the ocean, the beaches here are very varied, and each one seems more beautiful than the next.
Although we knew that lazily lying on the beach was out of the question with such an active toddler, the opportunity to sit down on the golden sand every once in a while, enjoy the sound of the waves, and gaze into the distance was an added bonus to this trip.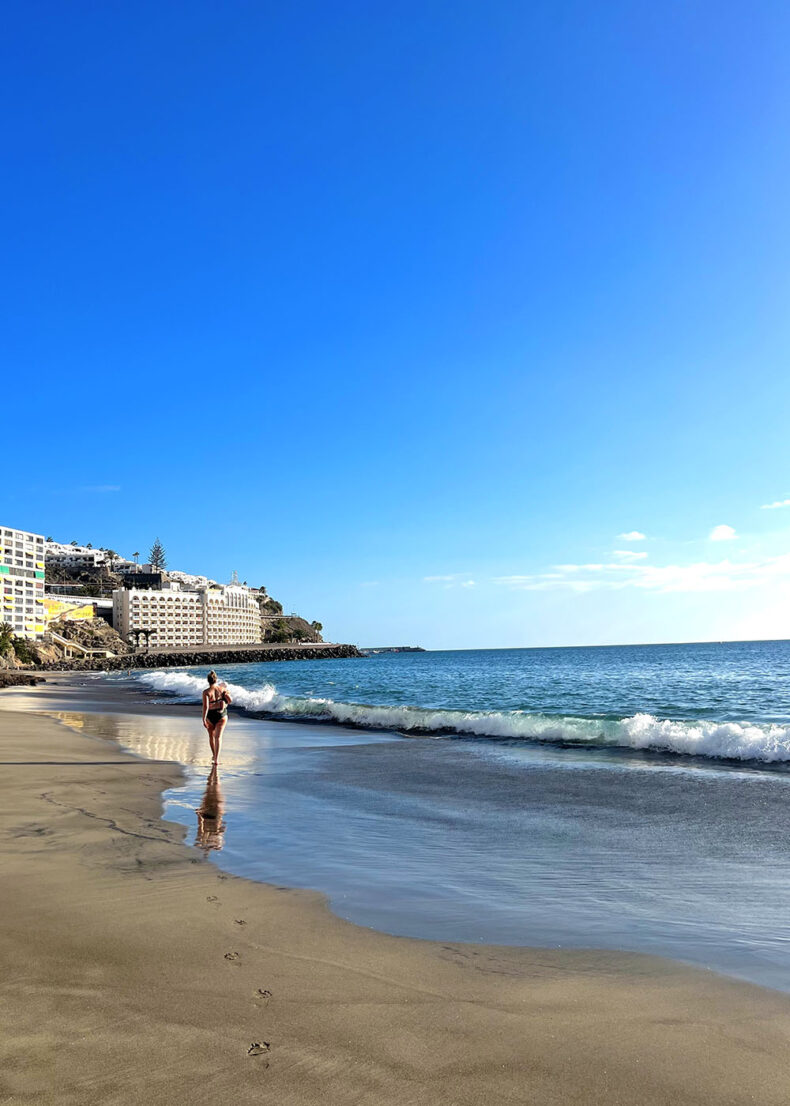 It's said that Gran Canaria has at least 82 beaches, many of them incredibly beautiful. If you decide to explore them, I recommend hiring a car right away.
We initially thought we'd only be relaxing on the hotel grounds, so we opted to not rent a car. But a couple of days later we realised we'd be able to get out and see more of the island, so we rented a car for one day, opting for public transport and taxis on the other days.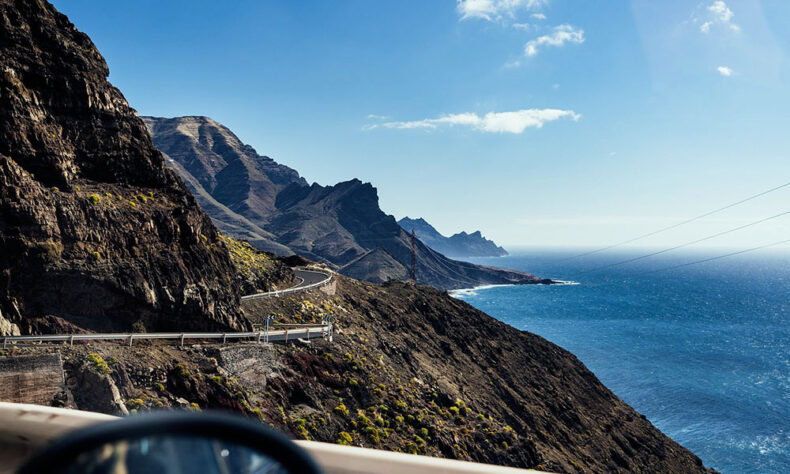 You can't spend a holiday on Gran Canaria without exploring the dunes at Dunas de Maspalomas. It feels like a vast desert stretching over 400 hectares at the edge of the ocean.
I've never experienced a real desert, so this was breathtaking. And there are fantastic beaches to explore, too.
Thanks to the paved walking path along the dunes, this nature park is very accessible even for families with small children. In fact, we saw many families like us there.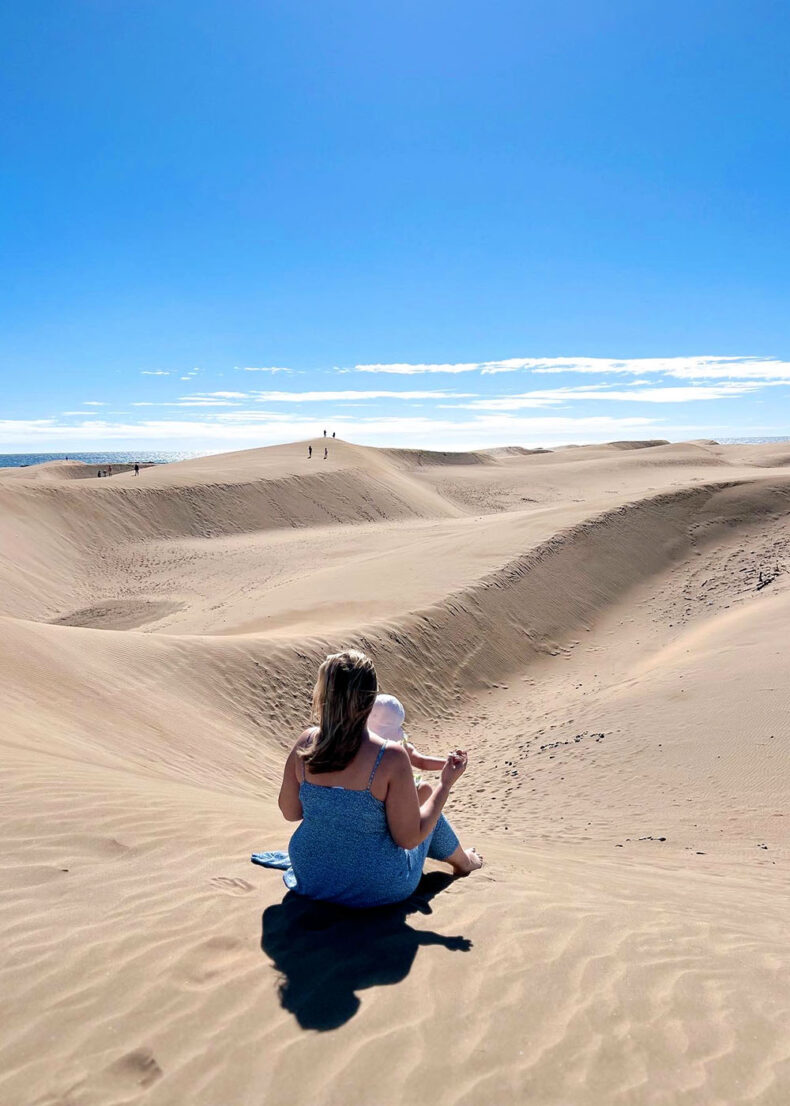 Hotel suggestions
When travelling with a toddler, you end up spending quite a bit of time at your hotel, so it was important to me that our accommodations fully met our needs.
Unfortunately, this was the first time in our travels that we had to change hotels. After considering all the circumstances, I realised that the hotel I had chosen did not correspond to the way I had imagined our holiday.
A cramped room, loud noises, questionable sanitary conditions, and unsatisfactory food quality were just a few of the factors that made us decide to move to a different hotel.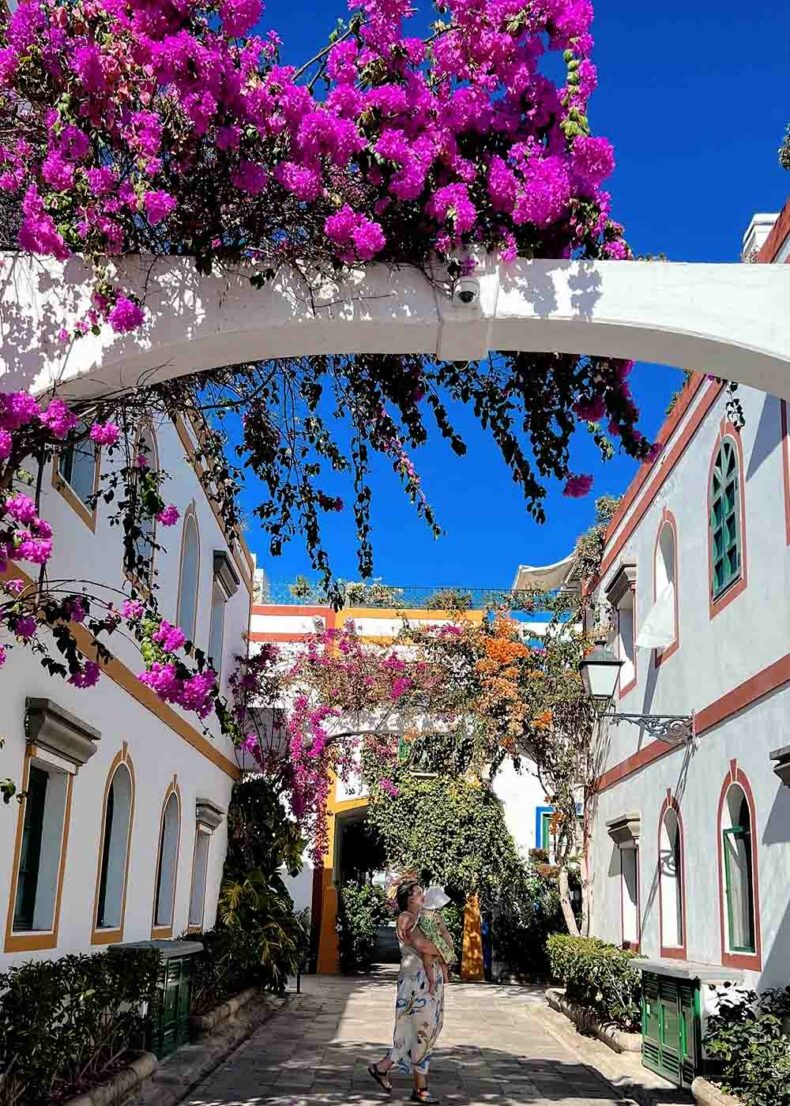 And I'm sincerely glad we did, because I appreciated the new hotel much more; it seemed like a real gem, with spacious rooms and a terrace with a beautiful view.
When our daughter fell asleep, my husband and I sat outside on the terrace and enjoyed life and the sunset.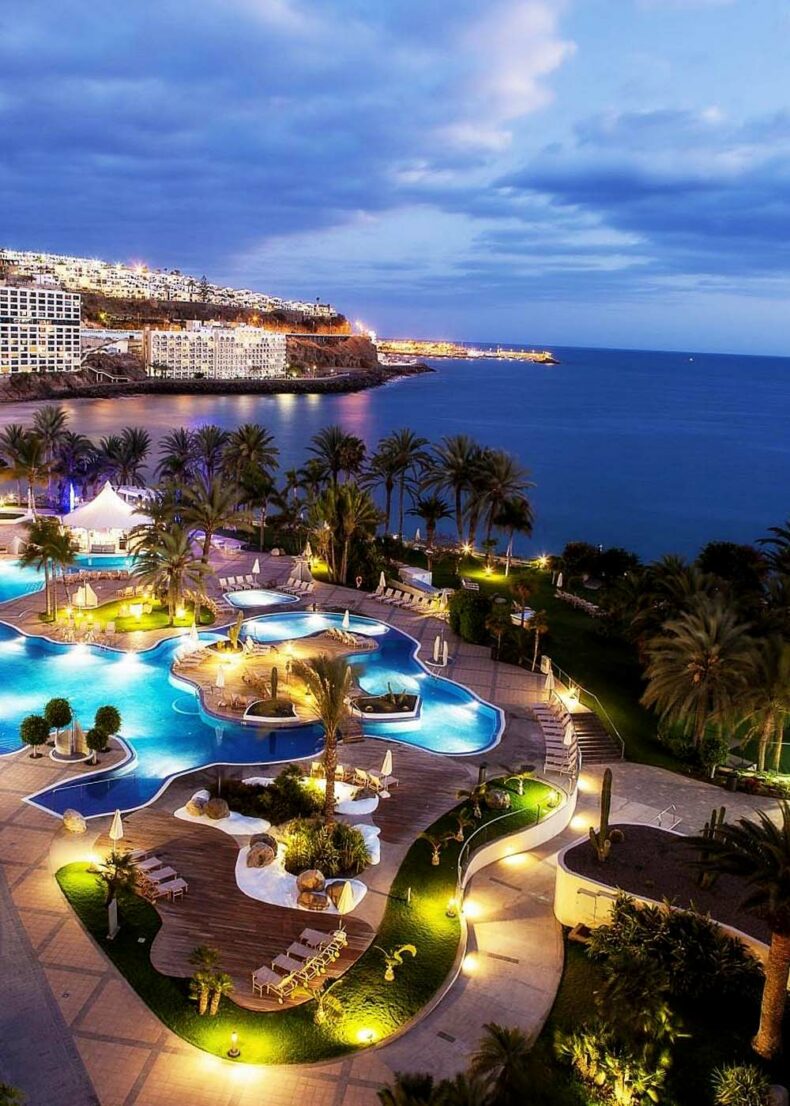 We decided to base ourselves in the Puerto de Mogán area along the island's southern coast, where there are two Radisson hotels very close to each other. To get different impressions, we tried both of them.
The Radisson Blu Resort Gran Canaria is an exclusive five-star hotel with a stunning view of the ocean. A very romantic and beautiful place! We spent the first nights there to recover from the experience at our first hotel.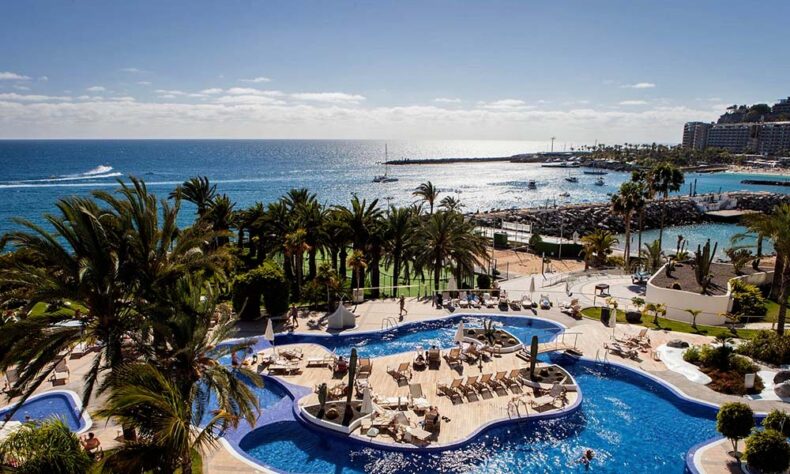 Then we moved to the nearby Radisson Blu Resort & Spa Gran Canaria Mogan, which was more affordable and more suited for a family with a small child. We stayed there five nights.
I definitely recommend using the Radisson phone app when booking, as you can find the lowest prices and great promotions.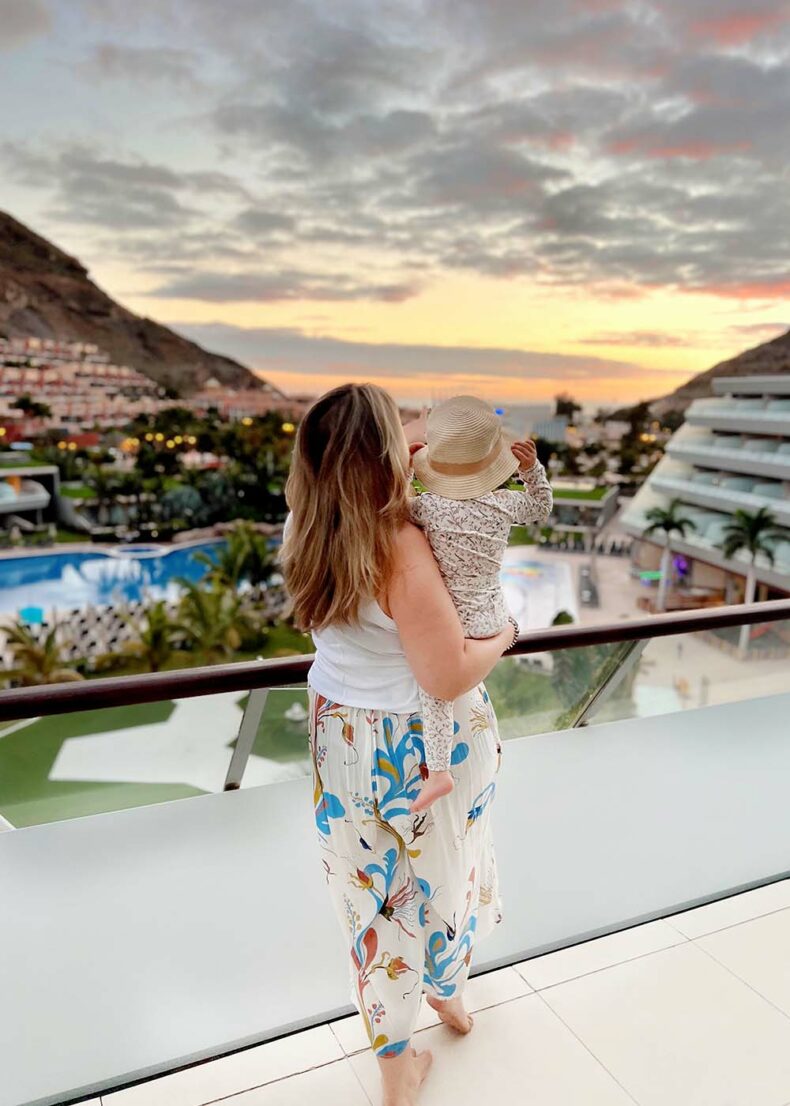 Entertainment options for our daughter were also an important consideration when choosing a hotel.
I greatly appreciated the children's pool, where we spent most of our time when we were at the hotel.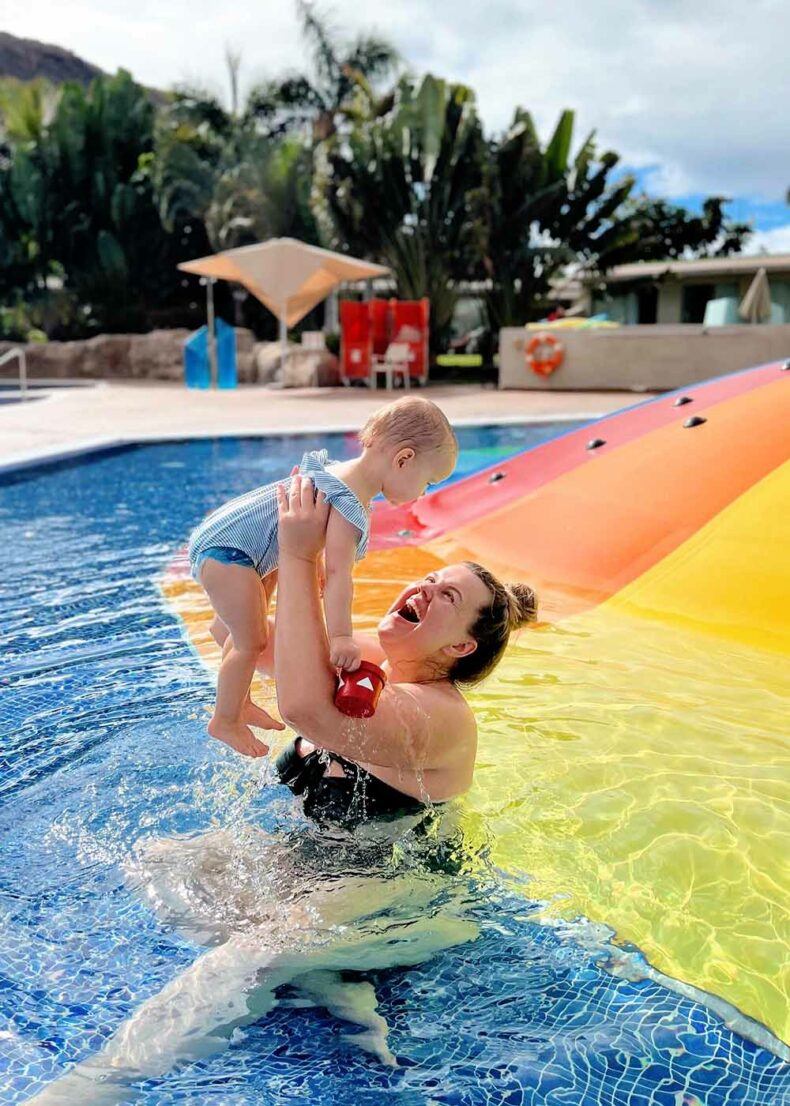 This one is particularly outstanding because it has a beautiful view of the mountains.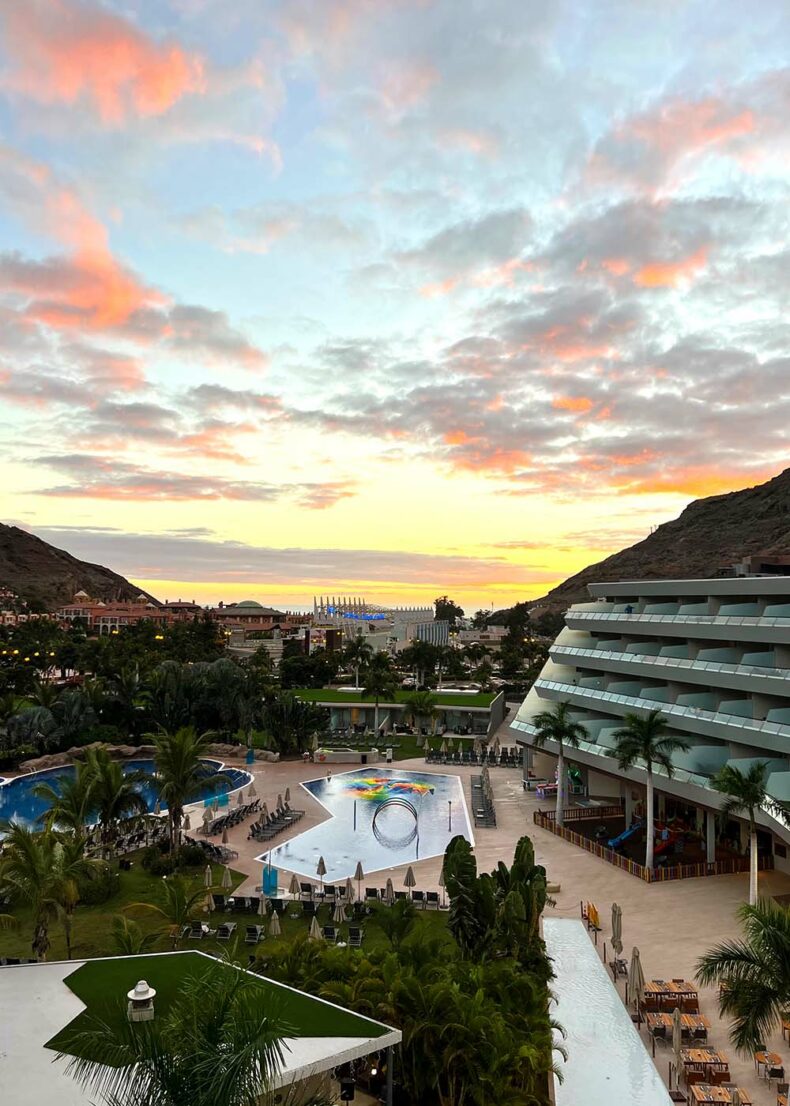 There's also a playground next to the hotel restaurant and a kids' club for older children that offers an entertainment programme for children if the parents wish to get away on their own for a short while.
The mightiness of nature
I don't understand how I could have previously thought that my ideal holiday was to just enjoy the all-inclusive service at a hotel. Once again, I've ascertained that this is not for me.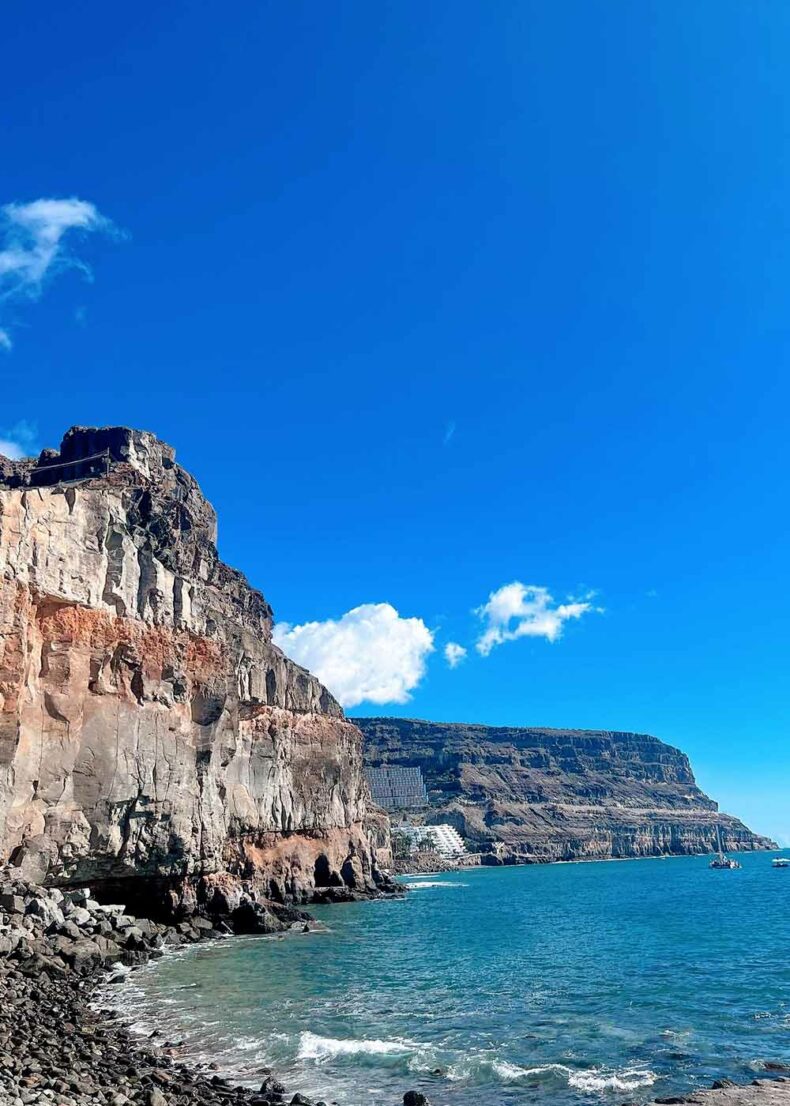 My favourite day of our trip was when we set off to explore the spectacular nature on Gran Canaria. I'd long dreamt of experiencing being in a canyon, and that day my dream unexpectedly came true.
The Barranco de las Vacas canyon really surprised and thrilled me. The nature there is unique, abundant, beautiful, magnificent, and I enjoyed every moment of it.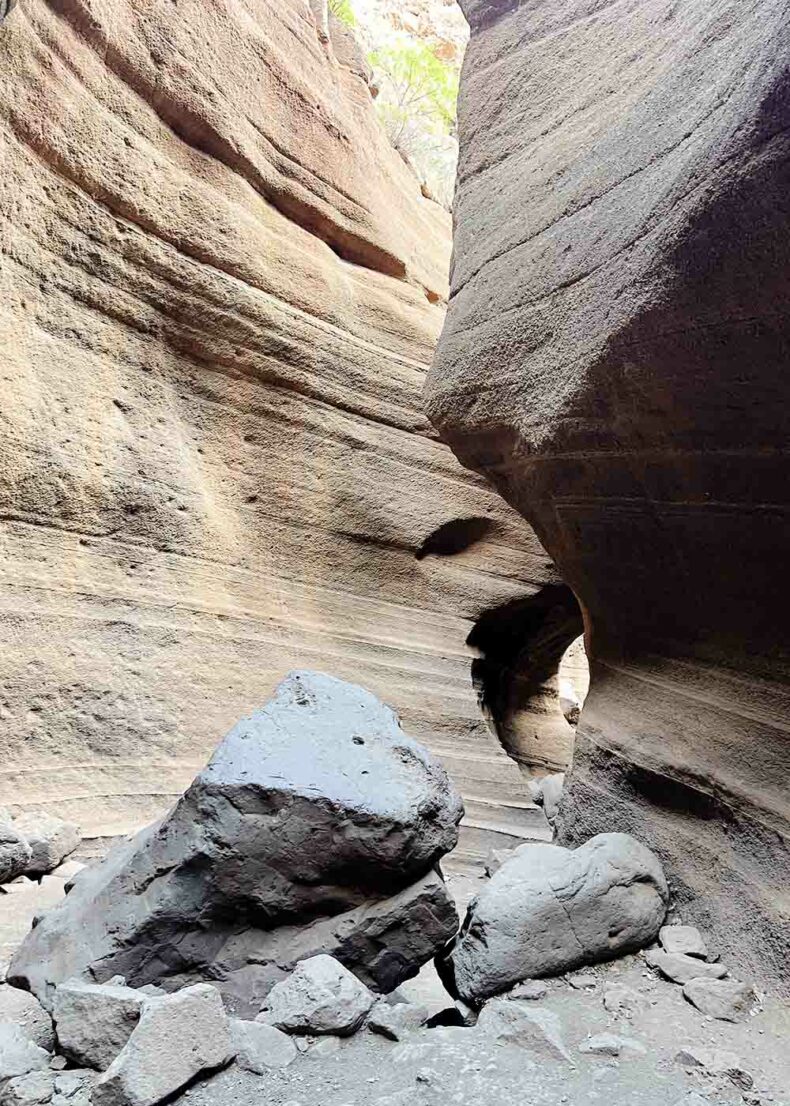 Part of what makes this place special is its hiddenness. You have to leave your car by the side of the road and use a map found on the internet to find this beautiful ravine, because there are no official signs to it.
It was a truly exciting day! For this beauty alone I would return to Gran Canaria again and again.
An abundance of seafood and fruit
Food was one of the most important aspects that influenced the 'aftertaste' of our trip. In this sense, Gran Canaria delighted me! Here one finds fresh seafood, juicy fruits and vegetables, bright colours, and a rich bouquet of flavours.
We cooked our own meals a couple of days and were pleased that the grocery stores offer a very wide range of products at reasonable prices. And everything was so fresh and juicy that our homemade salads were simply perfect.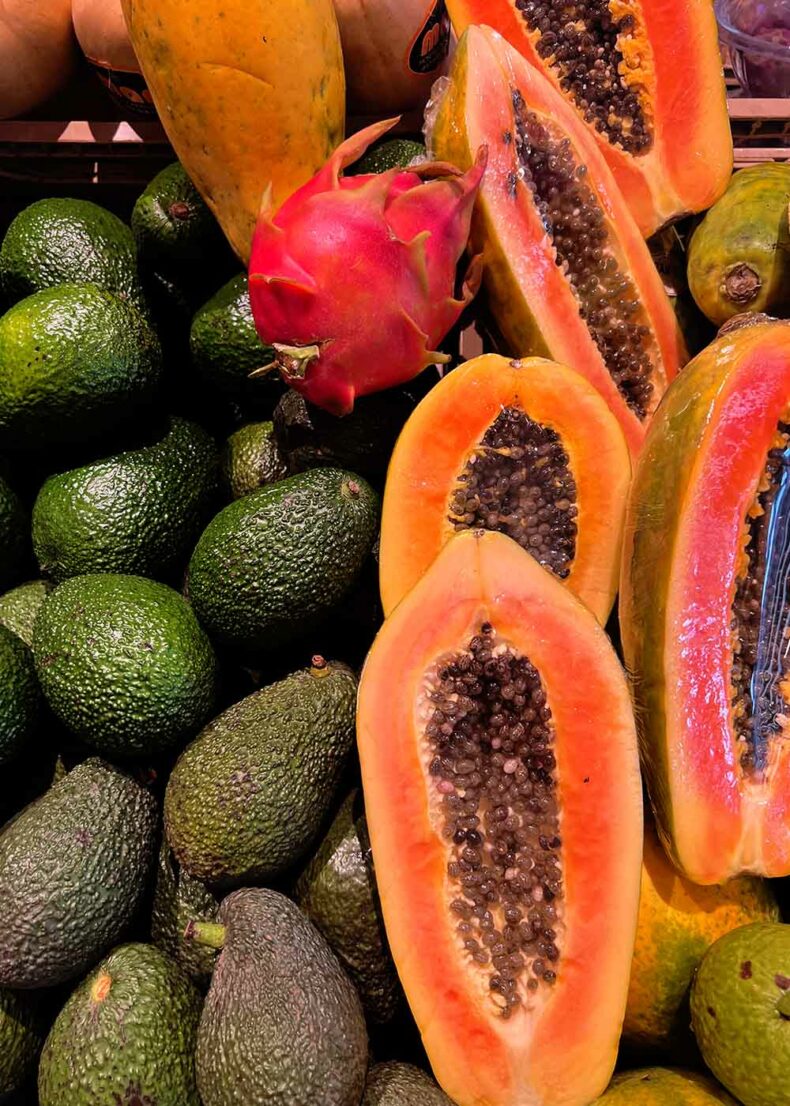 But we also enjoy restaurants, which let us get to know the local food traditions and feel the atmosphere.
The most memorable dish for me was the mouth-watering seafood paella; savouring this great meal while sitting by the ocean is a dream come true!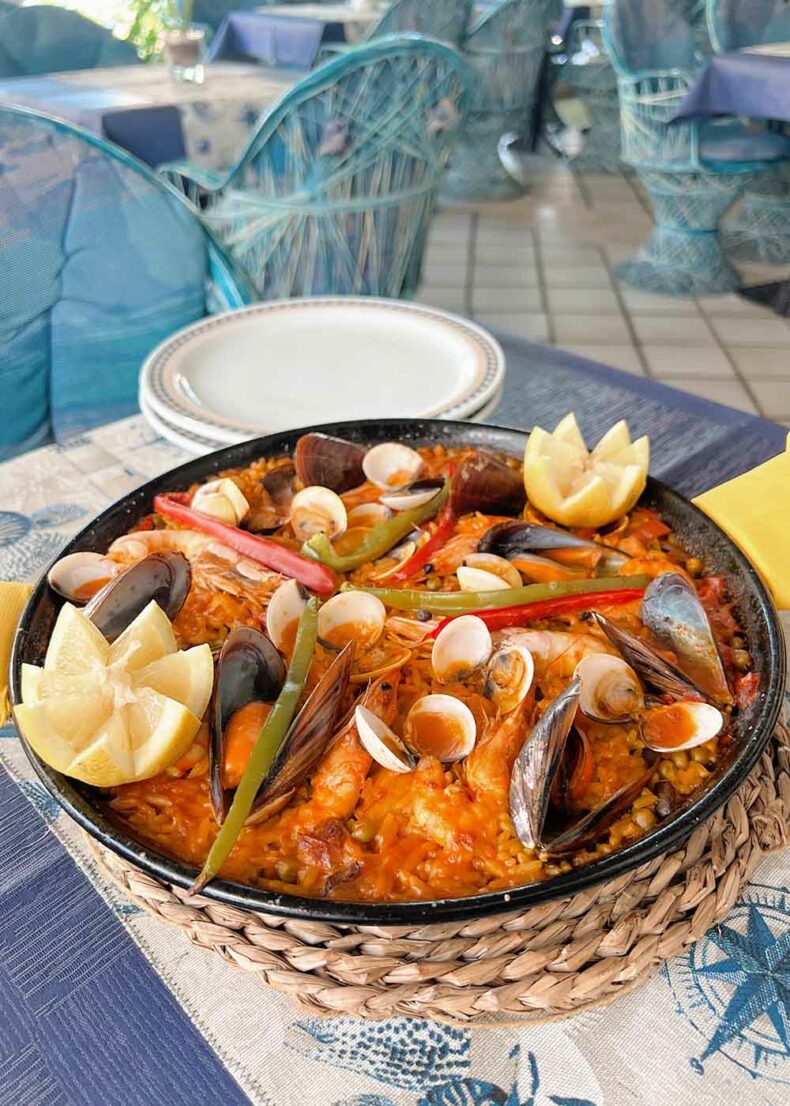 Delicious coffee also plays a huge role in my journey of flavours, so Gran Canaria's unrivalled traditional cortado coffee is a must. Don't miss it!
Cover photo on Pixabay