Running off to Prague during the weekend was a quick idea to recharge our "batteries".
A weekend in this city of cultural riches and bustling life not only recharged, but even restarted our happiness systems for a long time.
If you're on your way to the gorgeous capital of the Czech Republic, read these tips to make the most of your visit – even if you only have a few days.
Wander away from the tourist crowds
If you've ever been to Prague, you know this isn't an easy task.
Millions of tourists love this city as much as you do and they aren't going to miss the most famous sites, like the Prague Castle, Old Town Square, and Charles Bridge.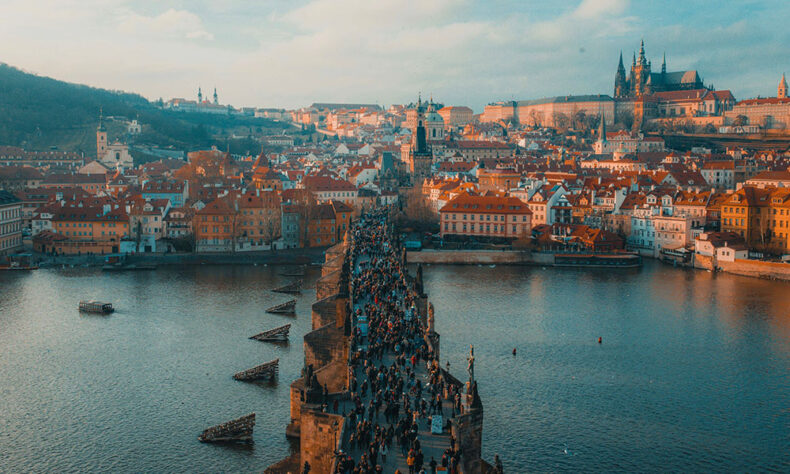 First, you have to be patient and prepare to wait in line for the world-famous tourist sites.
Once you're in, you'll have to be stoical about the crowds swarming around you and the exhibits.
As most places are full of people, careful planning will help you see as much as possible in a day.
For example, visit the Charles Bridge at sunrise – it's a truly magical experience to see the ancient monuments pose only for you.
Then go on to see the nearest places of interest and check online which sites are open the longest.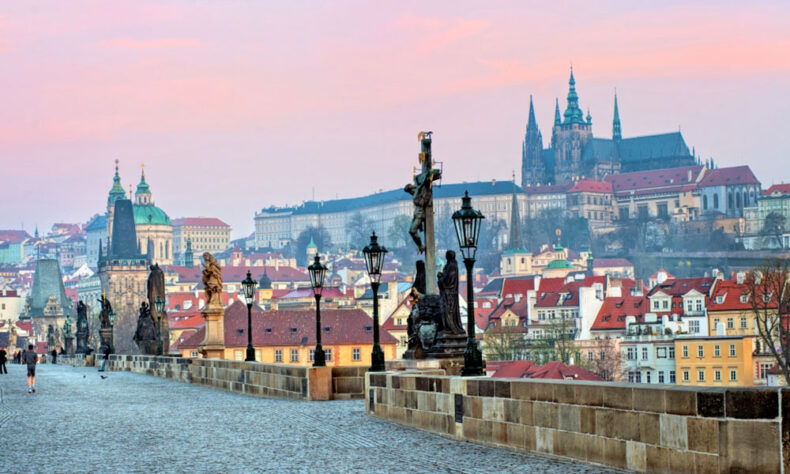 Second, you'll have to get creative to see the less touristic side of Prague.
You'll be surprised how calm it can get when you wander just a few streets away from the main tourist "highways."
For example, we crossed the busy Charles bridge and decided to take the other bank of Vltava River on our way back to avoid the crowds.
We were rewarded by an alternative view to the famous bridge and Old Town and a wonderful riverside terrace cafe with almost no people…but many penguins.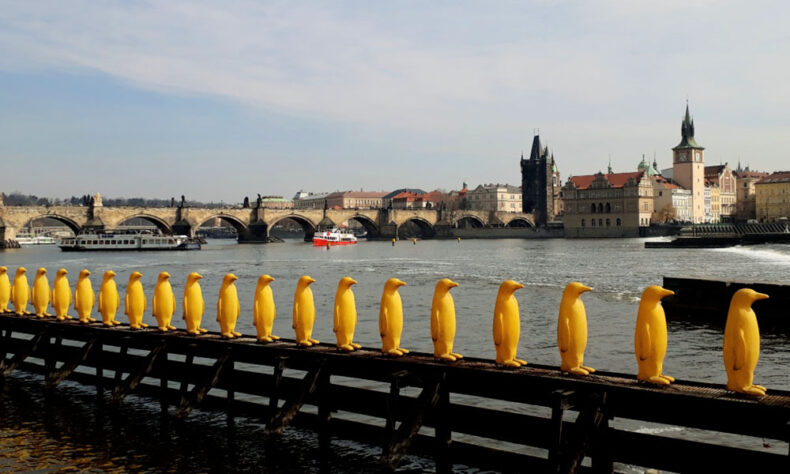 Make the most of freemium visits
Soon we realized that some Prague's tourist attractions can be apprehended for free because ticket offices are placed deeper inside a particular building or scene, not right at the entrance.
If you're on a tight schedule or budget, "freemium visits" can let you grasp the general feeling of a beautiful building or attraction.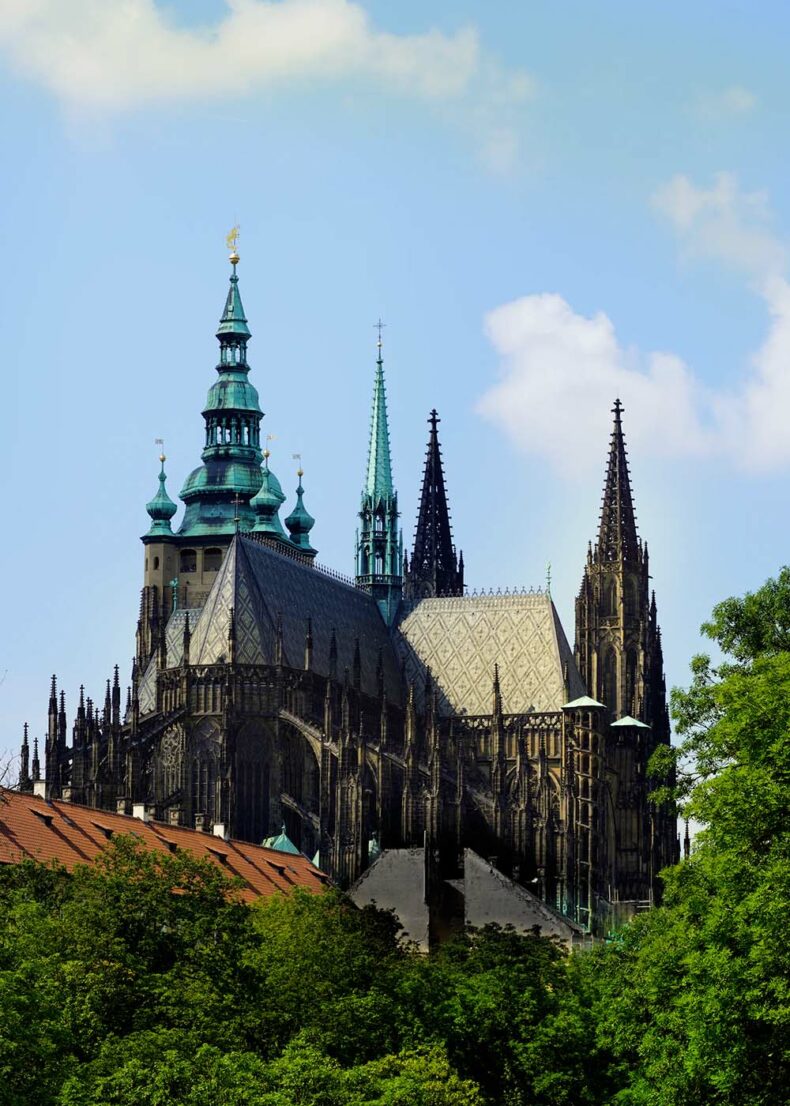 For example, you can enter the Prague Castle complex for free and have a look at all the palaces, residences and the St. Vitus Cathedral.
Even more, you can enter the Cathedral and see the interior – you have to pay the entrance fee only if you want to look at all the tombs and chapels.
We used the same "freemium visit" strategy to visit the marvelous Municipal House and Klementinum complex.
Look for local experiences
If you want to see the authentic side of Prague, go where the locals go.
The center and old town are mostly populated by tourists, but some places still offer authentic experiences amidst of the tourist hustle.
For example, local delis provide good and cheap food.
We also found that breweries are a great place equally loved by locals and visitors, serving excellent beer and traditional food.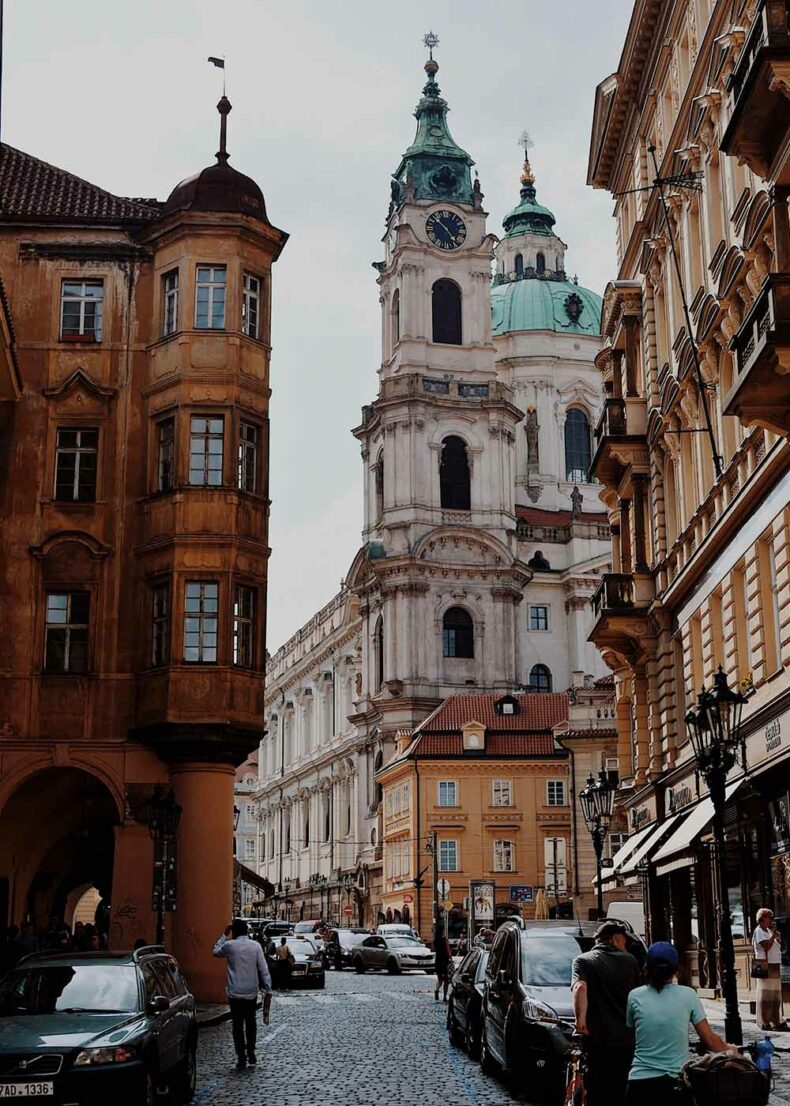 Following a recommendation from a local, we embarked the tram to Žižkov – a working-class district with a special atmosphere and a great number of local pubs.
None of these are polished up for tourists – in fact, from the first glance the district looks quiet, residential and ordinary.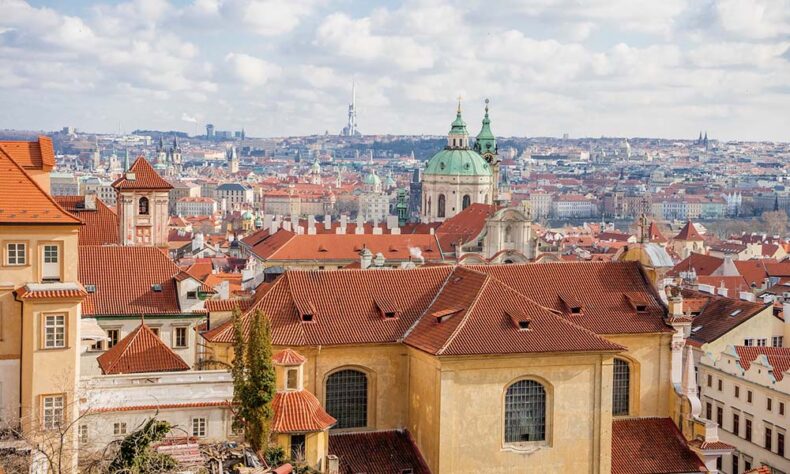 But the food and beer are indeed great and much cheaper than in the center.
The landmark of this district is the Žižkov TV tower that's visible from almost any spot in Prague.
If you manage to visit the tower up close, notice the faceless babies crawling up its side – an artistic installation aimed at improving the looks of the monstrous tower.
Admire Prague from above
Prague is blessed with many hills – views from above are probably the best angles to look at this beauty queen of a city.
Several hills offer viewing platforms or towers to climb even higher. For example, the Petrin hill has its own small "Eiffel tower" that is best conquered at sunset.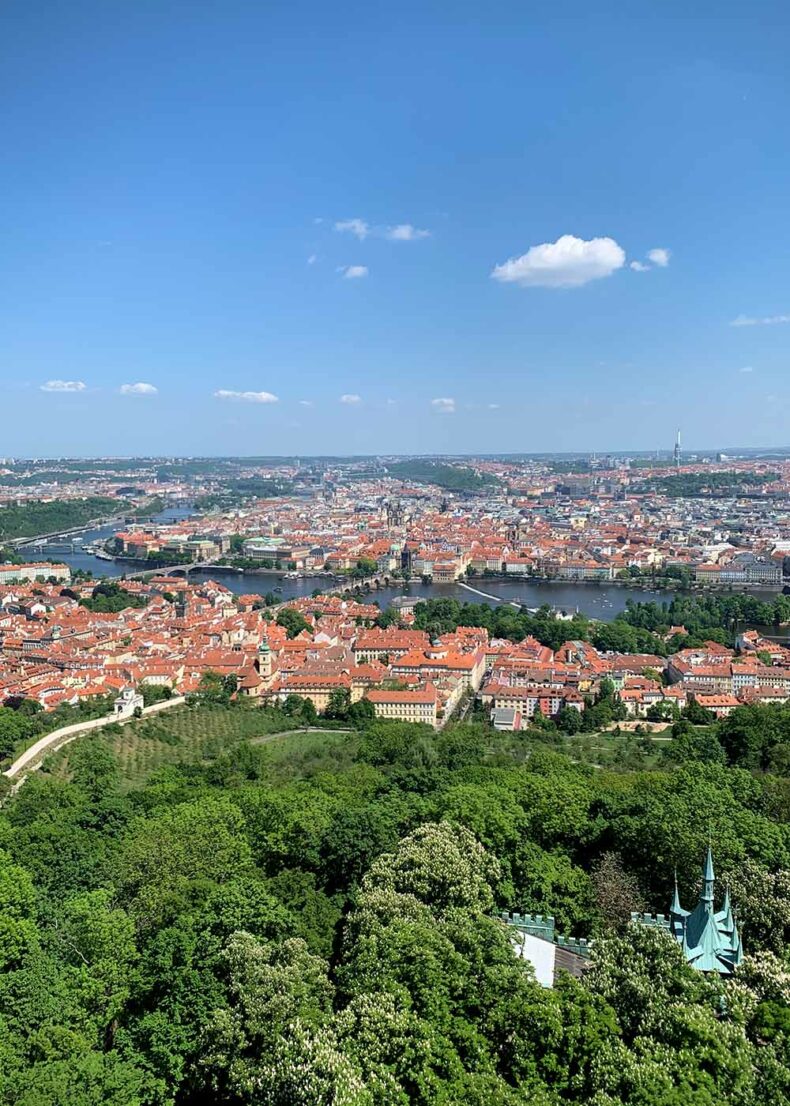 We took a funicular to the top of the hill, climbed the tower for some breathtaking 360° views and walked back down through the scenic park.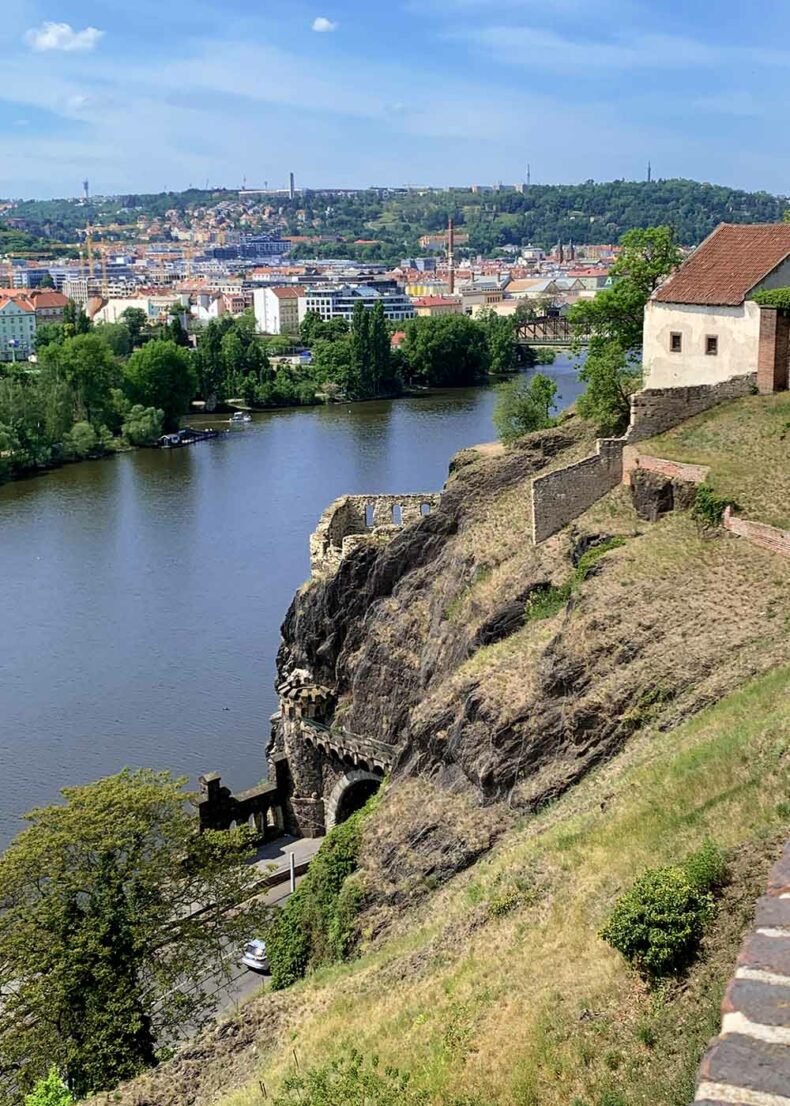 Our favourite view from above was the historic fort of Vysehrad which resembled a small town of its own – and how beautiful it was!
As we were strolling along the fortifications and enjoying the vistas, Vysehrad was unveiling its jewels for us – Basilica of St. Peter and St. Paul, Rotunda of St. Martin from the 11th century – possibly the oldest building in Prague, beautiful parks, and the mysterious casemates.
Vysehrad was the place where we really fell in love with Prague and its inhabitants – the furry ones included.
Keep eyes open for surprises
Prague has many quirks and secrets that only the curious visitors notice.
Some are peculiar sculptures like the man hanging from an umbrella; others are creative installations like a row of colorful watering-cans or a narrow entrance to a restaurant that works as a one-way street regulated by traffic lights.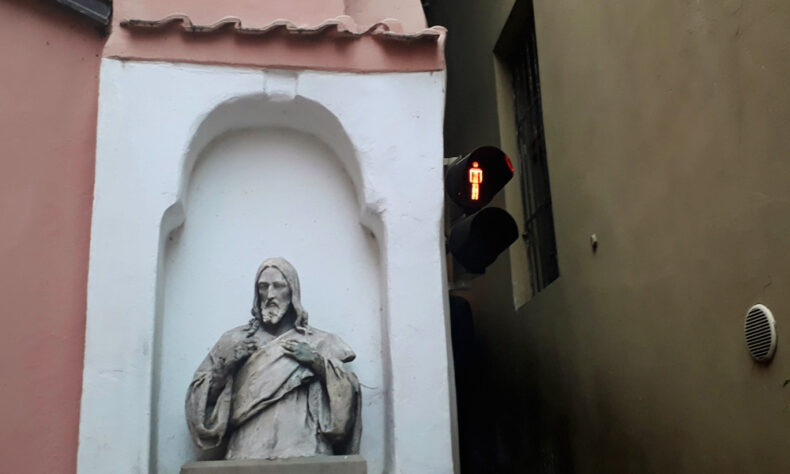 There are also gastronomic surprises, like the green beer that we heard legends about and finally managed to taste on the last day of our trip.
Other wonders don't fit in any categories, like the Magical Cavern we stumbled upon on the way down from Petrin hill.
In its essence, it was a painting gallery and shop, but its placement inside a cliff made us feel like we fell down a rabbit hole together with Alice.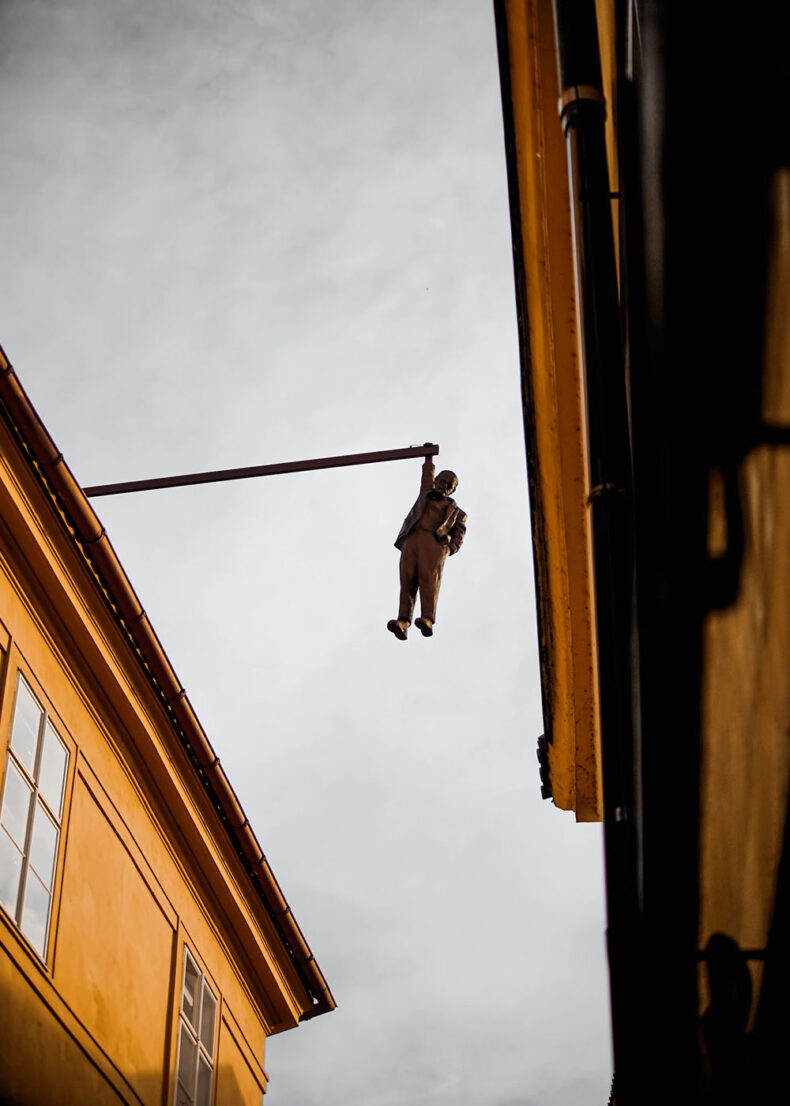 Golem is another mystical symbol of Prague – deeply rooted in Jewish folklore, this legend is so weird that it's difficult to explain.
Golem isn't an animal or even a creature; however, shops sell cookies and other souvenirs in its shape.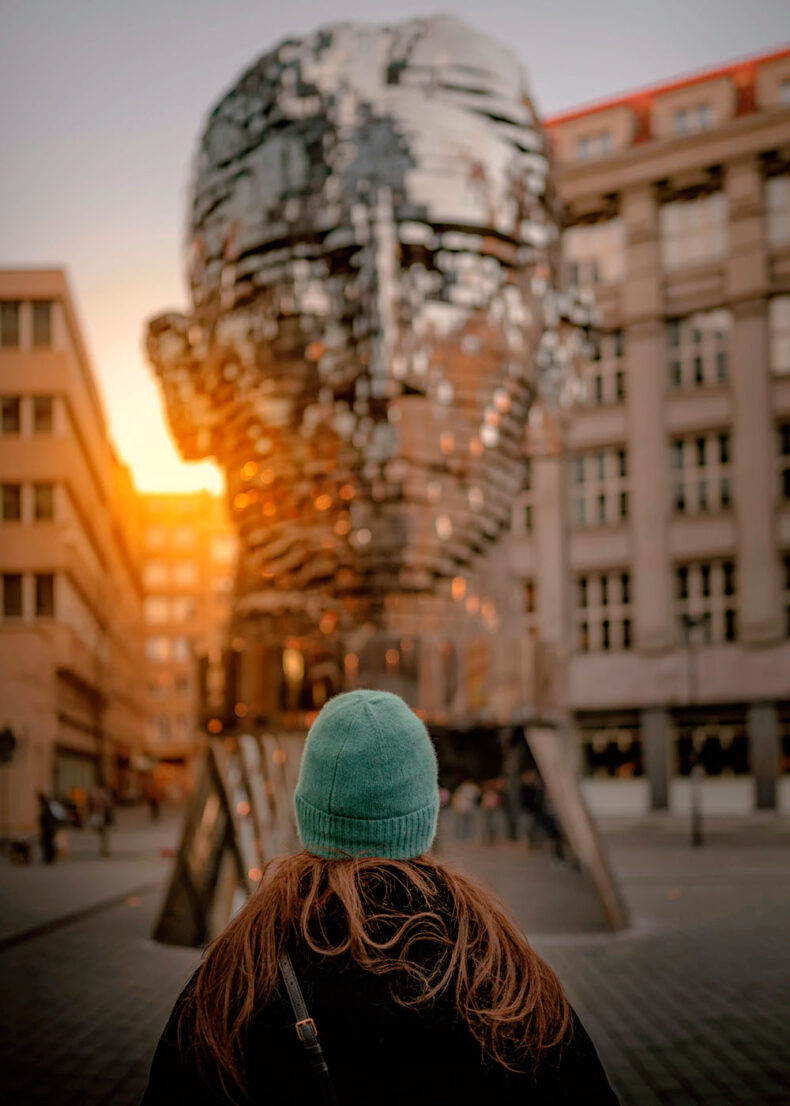 No wonder the world-famous enigmatic writer Franz Kafka was a Prague dweller.
A visit to Kafka's museum reveals another dimension of this legendary city.
And just like your reflection looks different in every twisted mirror of the Petrin hill Maze, everyone can find their own version of Prague – and fall head over heels in love with it.
Written specially for airBaltic Blog by Ieva Baranova