In Berlin, "sometime" is now. If I see a curious little hat store, or a restaurant buzzing with an international crowd, I don't hesitate and I get myself right in. I may not have earned thousands of air miles (yet), but I surely have experienced this phenomenon where, whenever I let myself go in a city that is still foreign to me, stories happen.
Day 1
Ellar Coltrane, the star of the Oscar-winning Boyhood (2014), once said: "One doesn't have to lead a special life because life is always special." I slowly savoured his interview in the international edition of ZEITmagazin. With the unofficial slogan of "Berlin state of mind" on its cover, this magazine is the best souvenir from Berlin. But let's not rush things and come back to this later. First, let's make one's life even more special with a visit to Trippen a shoe store in Hackesche Höfe.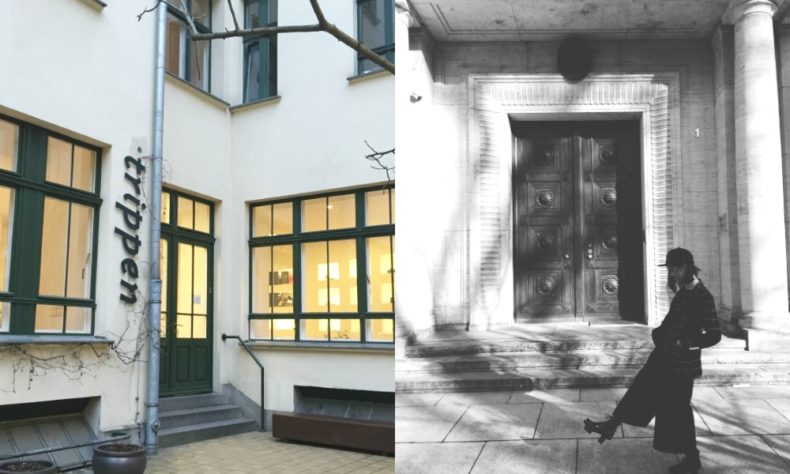 When in a foreign country, I like to see what the local designers have to say. Trippen is a truly German brand that has Japan in its heart. Founded back in 1995, they still have the same interior concept in all of their stores, which goes to prove that true style is timeless. The floors are covered with handmade terracotta tiles decorated with reliefs of their first wooden shoe collection, and there's no piped-in background music. When one picks up a pair of solid black leather shoes – reminiscent of Japanese geta – as I do, summer can finally begin.
On my way back, I stop by the Stetson hat shop. Established in 1865, this American hat maker caters to everyone who is in love with classical headwear. Dear gentlemen, do try on their flat caps! Ladies, don't be shy and try on everything in your size. It is NOT a man's world, even if the shop assistant may think so!
A shopping spree in Mitte, even a short one, can soon make one start thinking about where to get a good dinner. Thus, I follow the advice of a good friend and make my way to DUDU. As I write this blog, my mouth begins to water as I remember their Wildkrauter Curry, and the simply majestic non-alcoholic cocktail with fresh berries. If possible, do try and get a reservation out on the terrace, as the indoor space is quite small and darkish. If, however, you are up to some partying, this spot is the perfect choice to get into the right mood – dance music in the background, people enjoying their Asian fusion meals, and the right amount of joie de vivre written all over their beautiful faces.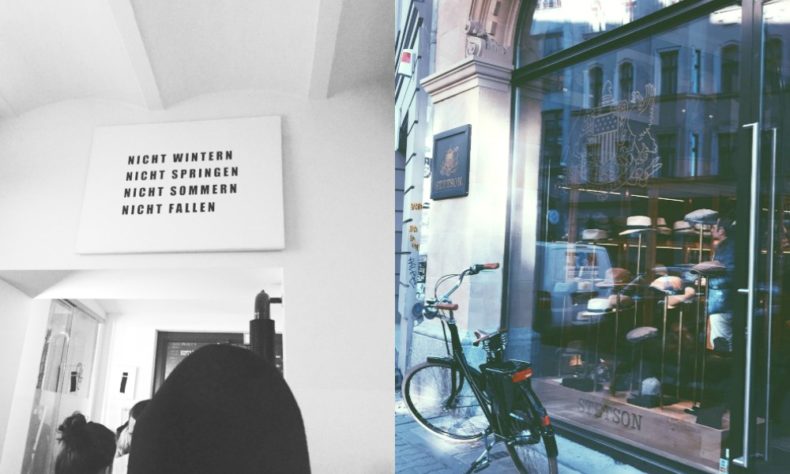 Day 2
Whenever in Berlin, I go and say hello to Do You Read Me?! bookstore on Augustrasse near the Grosse Hamburger Strasse (I just love the name of that street and can't help myself not mentioning it here). One thing, I have to check how our Benji Knewman – the bookazine made in Riga and curated for the world – is doing among rows and rows of independent press from all over the globe. Second, I always buy one of my favourite titles – Apartamento, The Happy Reader or aforementioned ZEITmagazin International. This time it's issue 6 of The Happy Reader with ever so handsome and manly man Ethan Hawke on the cover and in the interview about conducting his life in the best way possible.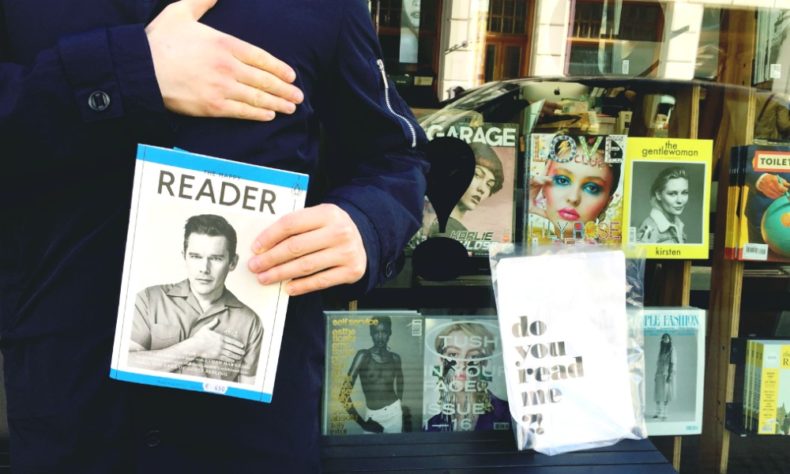 Back in Mitte, I find myself admiring the flower pop-up store on the first floor of & Other Stories. Hailing from Sweden, this brand does know how to lure in their customers! With flowers and flower bouquets enjoying the fantastic stardom on Instagram, this is a perfect example of how to tell a brand's story (pun intended) within its established domain (fashion, accessories and beauty) all the while exploring another neighborhood of modern women's lifestyle.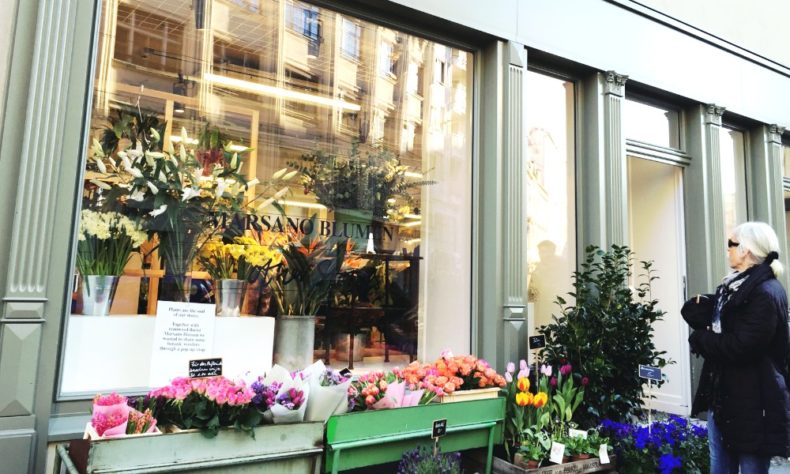 Another day of strolling the streets of Berlin is over and I crave for Japanese cuisine. My favourite stop is the lil' place Makoto on Alte Schonhauser Strasse. Simple, quiet and unpretentious, it serves good food for little prices. I mean, for as little as 1.50 EUR you can get a scoop of the tastiest green tea ice cream in ages!
Day 3
It's Saturday and I need a park. Parks have always been my place to hide from the city, especially so in spring and summer. As it turns out, my Airbnb flat is located not far from Grosser Tiergarten park. First established as a hunting area for the King in 1527, four centuries later, the Tiergarten was to be the central location in the new city of Berlin – Welthauptstadt Germania, or World Capital Germania – as planned by the Nazi Party. Today it offers a very natural park landscape with an occasional English garden, wild-looking ponds, and smaller and bigger roads for runners, Saturday park-strollers, and of course – visitors to the city, book in hand (like me). If you enter the park from Strasse des 17. Juni, you can flip through the pages of the tangled history of Berlin by visiting the monument for the fallen soldiers of the Red Army. Erected in 1945, almost directly after the fall of Berlin, it was built with such short notice that it sat in West Berlin, and when the Berlin Wall went up around East Berlin, the monument became inaccessible to the people for whom it was built. The city's history is omnipresent wherever one ends up in Berlin. Even in the modern world.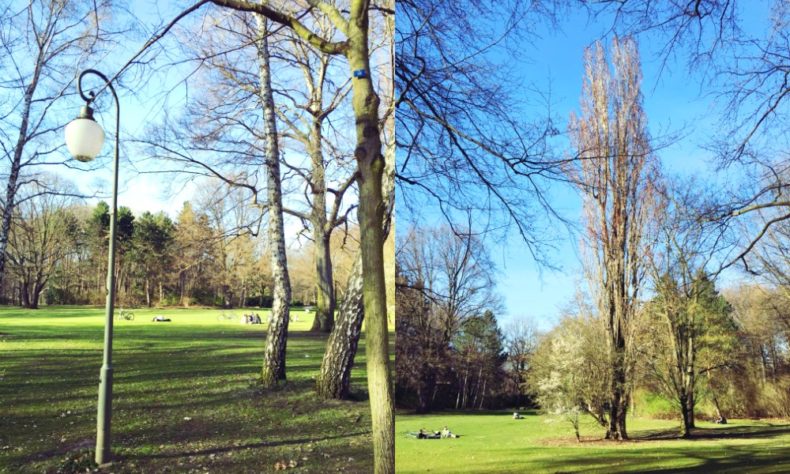 I have a dinner date with a local foodie who invites me try Le Petit Royal, on the corner of Goethesstrasse and Grolmanstrasse. The restaurant has been open only for a week or so, but it's a full house. Back in the 90s, the owner of Le Petit Royal kicked off his start in the restaurant business by selling one single piece of art. Being the go-to man for framing pictures, the guy had quickly made contacts with the right people, and had started to collect art. This is how the drawing of a man with an admirable manhood ended up on the wall at Le Petit Royal (it's said the man in the picture was a lover of the late Yves Saint Laurent). Tonight, too, a fashion persona is in the house: Stefano Pilatti, the Italian fashion designer, and once himself the head designer at Yves Saint Laurent, can be seen at a table near ours, sipping wine with a friend. If you're hungry for more stories, when you come in, ask for Alexander the waiter. He KNOWS stuff.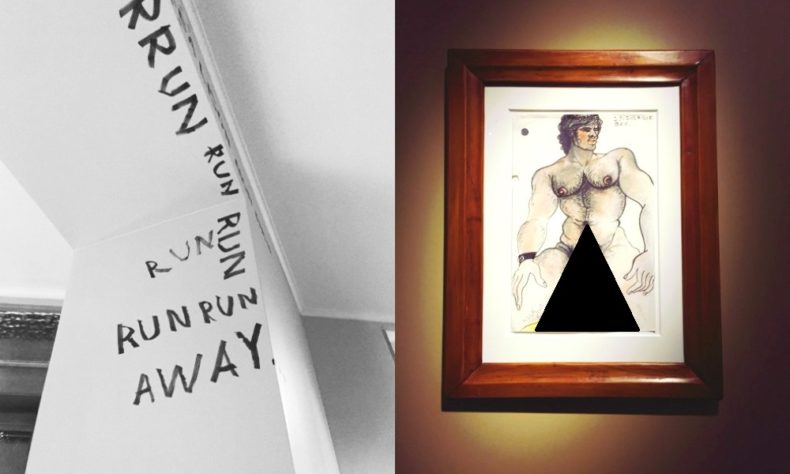 Book your tickets to Berlin now!
Author: Agnese Kleina, visual journalist, founder and editor in chief of the Benji Knewman bookazine.