Get ready to fully appreciate the uniqueness of Riga in only 48 hours! The tips of our guide will help you feel the best local flavor of Riga – our favorite spots, friendly places, unique architecture, and a quick taste of our city.
And even more – read our extra tip about what to see and do near Riga. All you have to do is choose how to spend your best 48 hours!
We will start the first day with some history and the second day with some well let's say more gastronomical pleasures and enjoying the parts of Riga where mostly locals spend their days.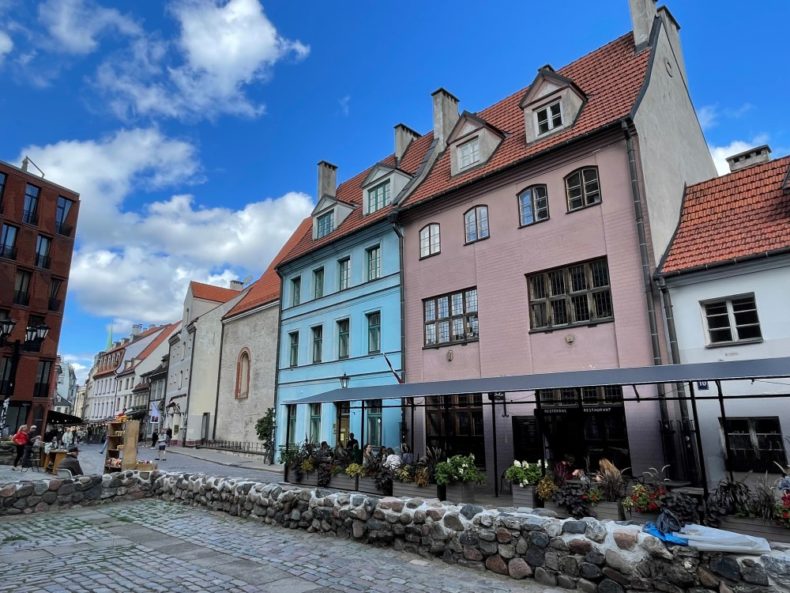 Old Riga is the most touristy area in Riga, but also a must visit as there are many interesting and grand historical monuments that might give you a little insight in the history of Riga!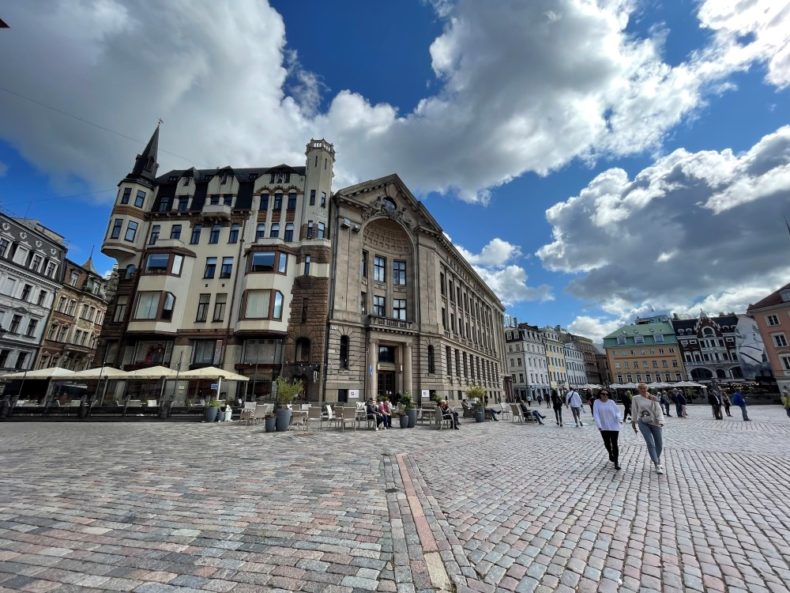 In the center of Old Riga you will see The Dome square and Dome Church which was built way back in year 1226.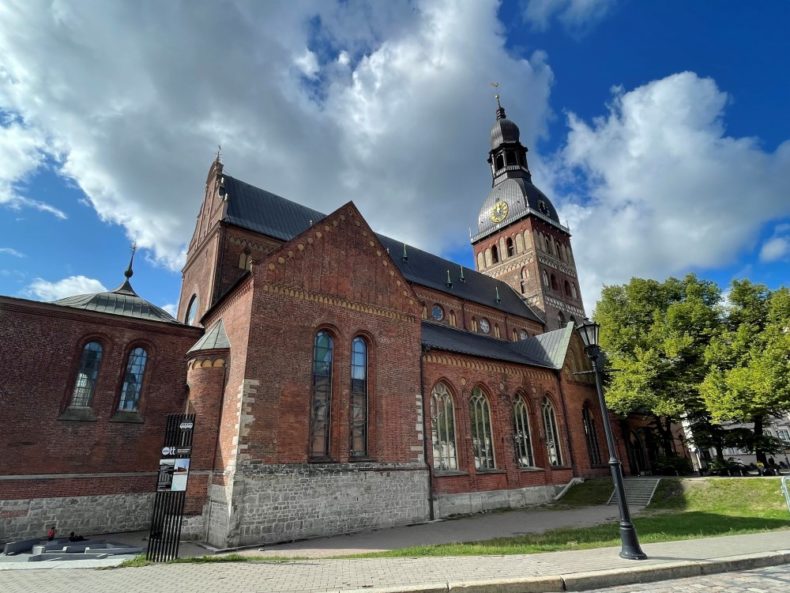 Dome Church is an active church as well as an active venue for organ music concerts!
Please make sure you do not miss a concert here while in Riga. There are concerts happening almost every day!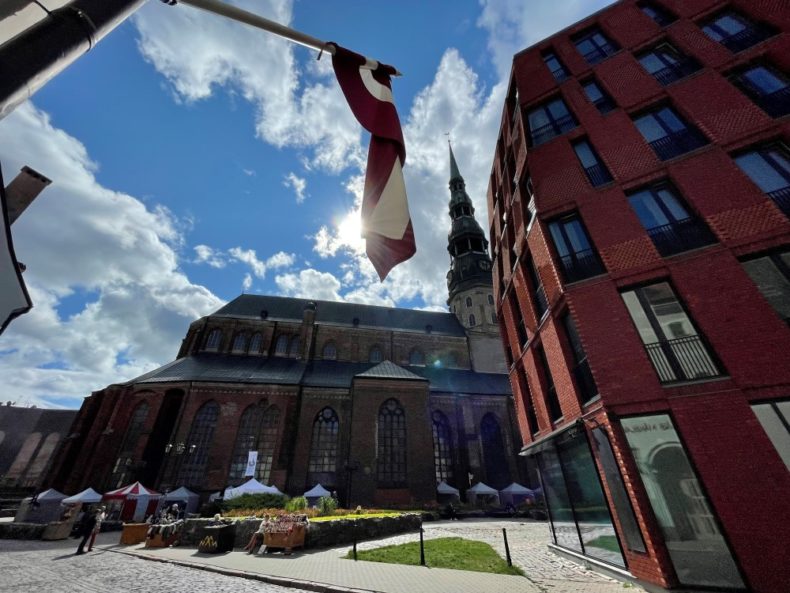 Near Dome Church you will find St. Peters Church where you can enjoy the viewing tower for a great view over Old Riga.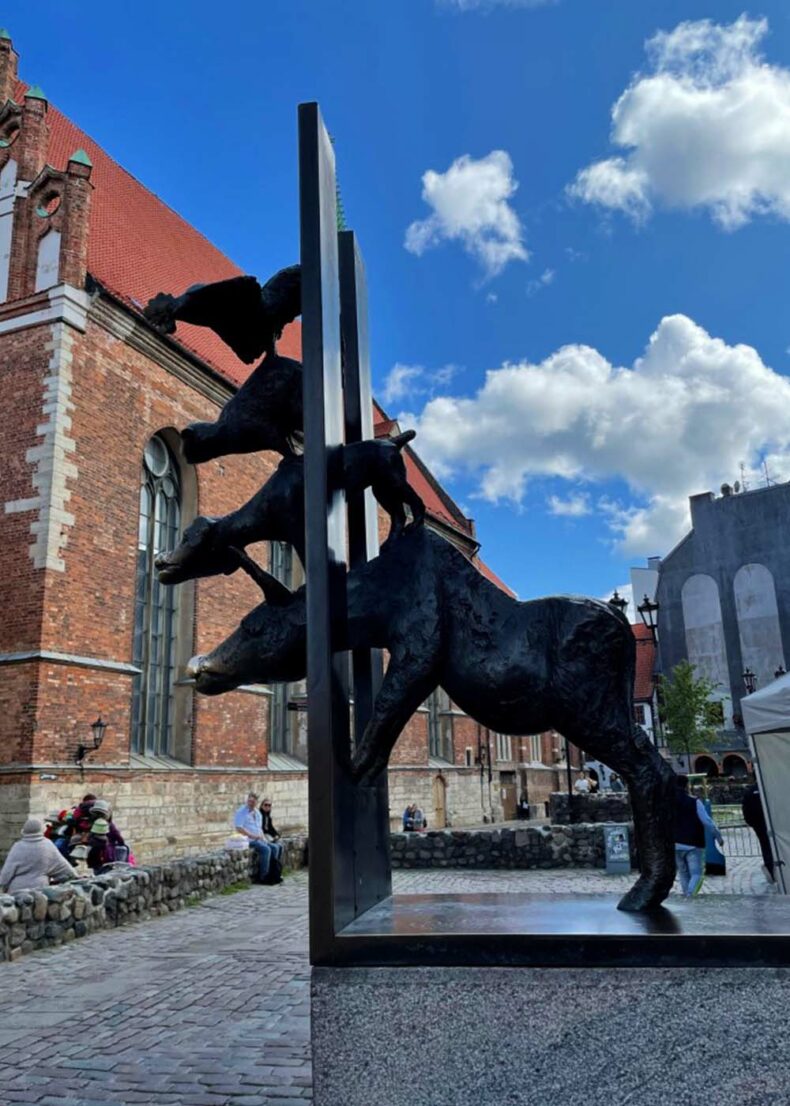 Next to the Church you will find Bremen Town Musicians, the sculpture, a gift from Riga's sister city Bremen, was made in 1990.
It's a humorous approach towards previous political stereotypes. The bronze figures are not staring through the window at the robbers' feast at a table full of drinks and food; they are peering through the Iron Curtain on a completely new world where they had thought to find a bone or a piece of meat – an ironic view at sudden independence.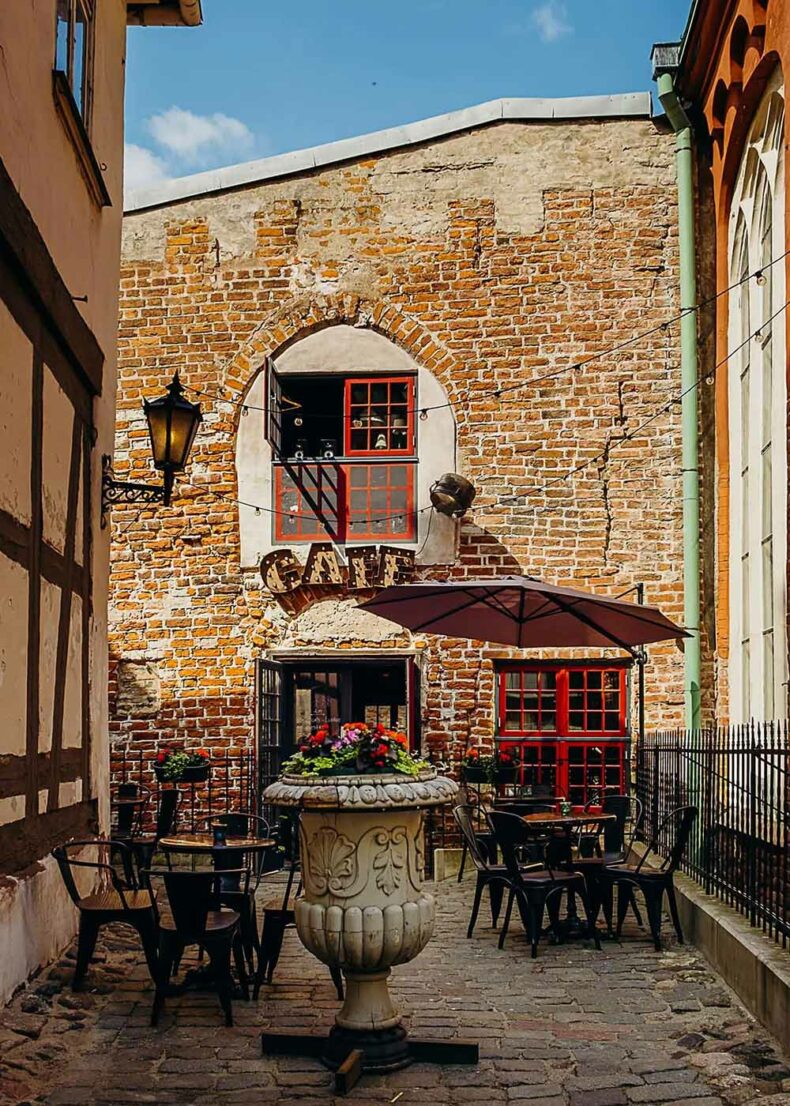 Strolling through the cute little streets of Old Riga you might get lucky and stumble upon one of the nicest and cutest cafes in Old Riga – "Parunāsim", located on Mazā Pils iela 4. Make sure you pay a visit! Thank us later! Coffee and cakes are a dream, or perhaps tea with blackcurrant Riga Black Balsam!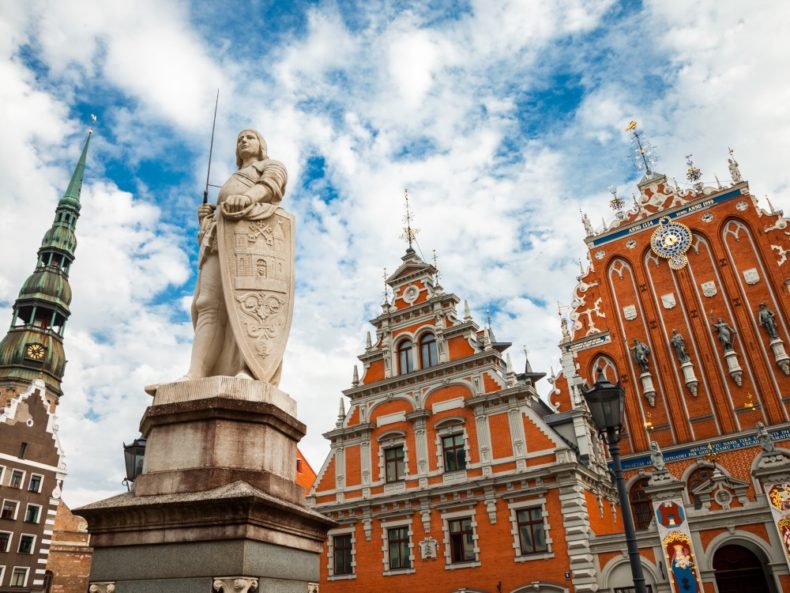 Another beautiful building with lots of history is The House of the Black Heads which is one of the most gorgeous buildings in Riga preserving both the unique historical heritage of the legendary Brotherhood of Black Heads and the history of Riga.
The building was constructed back in 1334 as part of the Riga Town Hall Square ensemble. It is located in the very heart of Riga Old Town and is a symbol of Riga, as well as one of the most important venues for organizing celebrations in the city. For centuries, the House of the Black Heads has served as the city's main building for the reception of distinguished guests.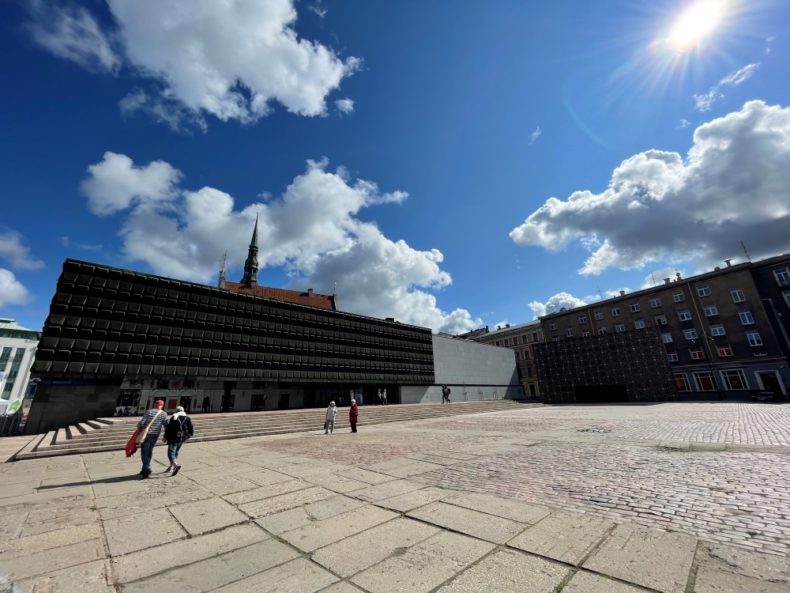 You can gain a great understanding of Latvia's history visiting The Museum of the Occupation of Latvia, at the moment located in Latviešu strēlnieku laukums 1.
The Museum of the Occupation of Latvia preserves the national memory, memorial and the long term historical story of the fate of the Latvian state, people and land while under the control of two occupying totalitarian powers from 1940-1991. This is the story of the treachery of the USSR and Nazi Germany against the sovereign state of Latvia, and the three occupations that led to the people of Latvia being pushed to the extreme limits of physical and mental survival.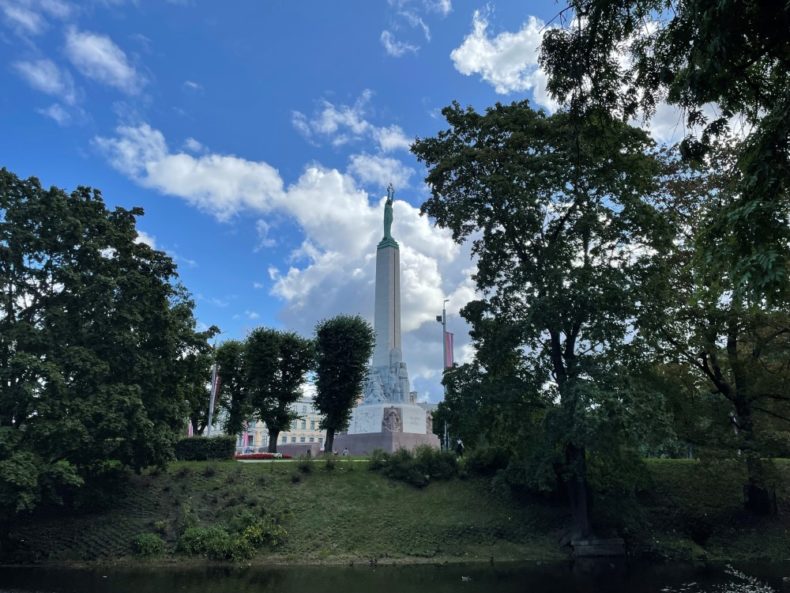 Near the Occupation Museum you will see The Freedom Monument.
The Freedom Monument is honoring soldiers killed during the Latvian War of Independence (1918–1920). It is considered an important symbol of the freedom, independence, and sovereignty of Latvia. Unveiled in 1935, the 42-metre (138 ft) high monument of granite, travertine, and copper often serves as the focal point of public gatherings and official ceremonies in Riga.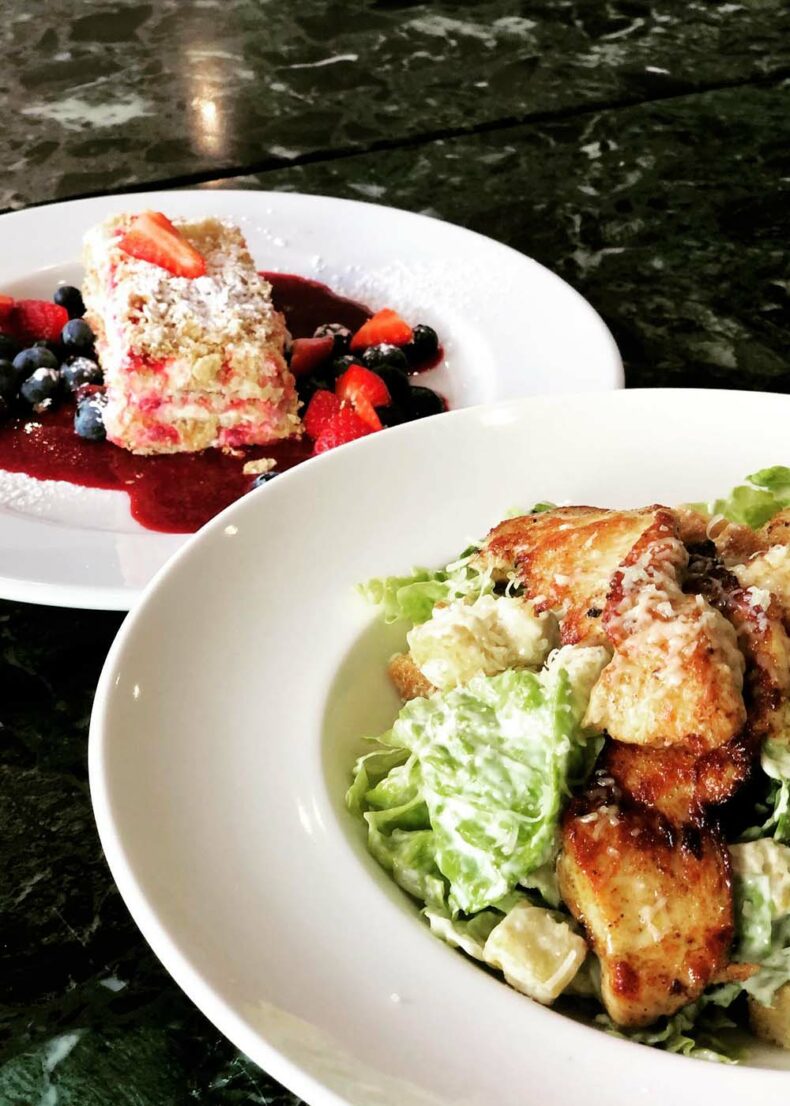 Finish this historic first day in Riga with a lovely meal at the most legendary restaurant in Riga, loved by local artists, actors, people from local cultural industry and locals in general for more than 25 years. It is called Osiris, located at Krisjana Barona iela 31. It will feel very simple in the beginning but wait until you taste the food!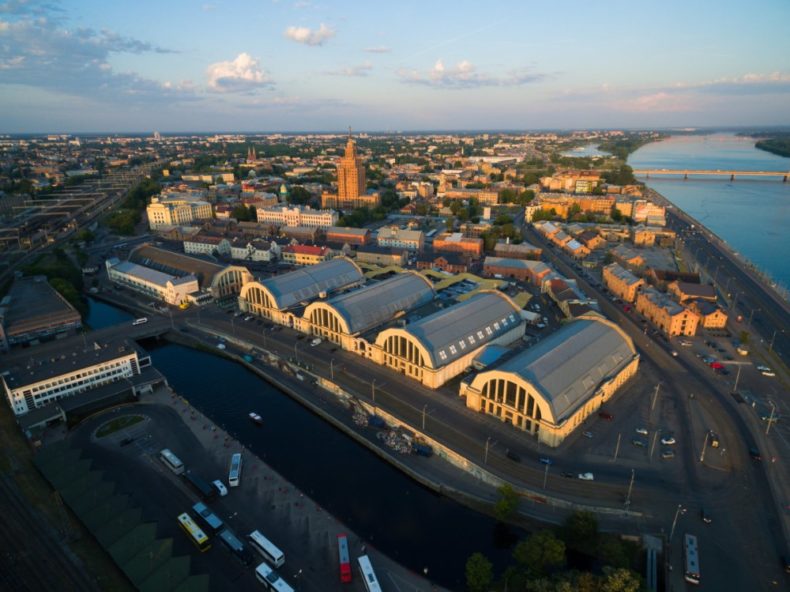 To start your second morning in Riga grand, head to Central Market (Nēģu iela 7), to discover the morning buzz of the city and stop by at Silkites un Dillites (Market, inside Central Market) – authentic fish place, offering the best salmon-bread in town.
A fun fact about Central Market – the main structures of the market are five pavilions constructed by reused old airplane hangars!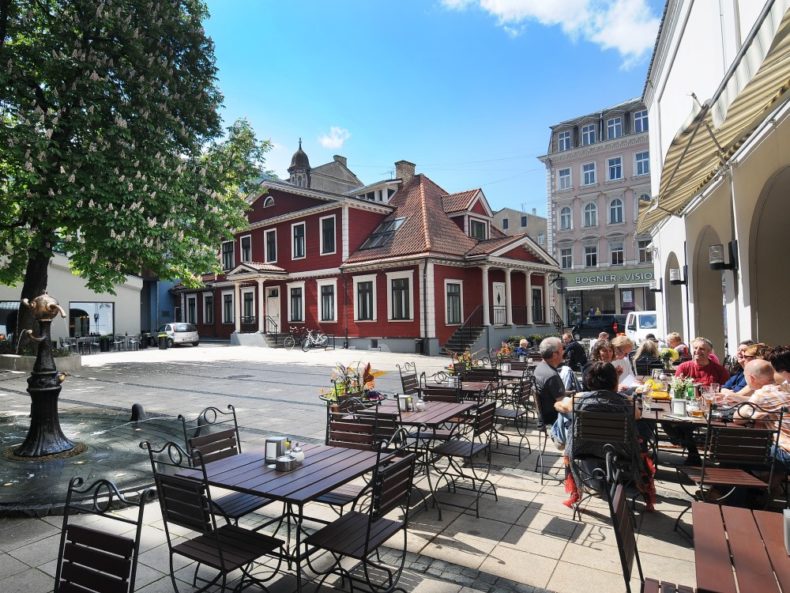 Next, take a stroll through historic shopping arcade Berga Bazars (Elizabetes iela 83) – with small boutique shops, along with restaurants, cozy cafes and ISSP photo gallery (Berga Bazārs, Marijas iela 13 k.3) – small yet unique place, showcasing the best of contemporary photography from Latvia and abroad.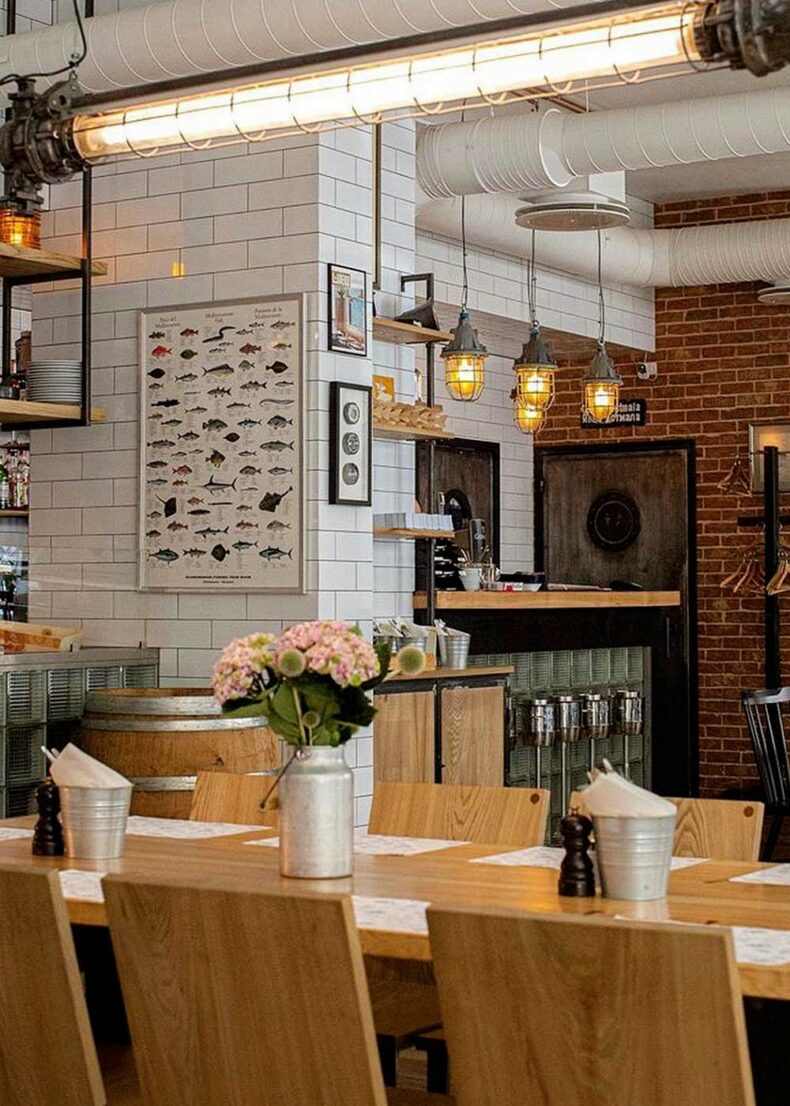 If you want to have a quick lunch in the center of Riga, visit Zivju lete bistro (Dzirnavu iela 41) or Terra (Blaumaņu iela 9) – both beloved lunch places by locals, offering fresh, daily meals.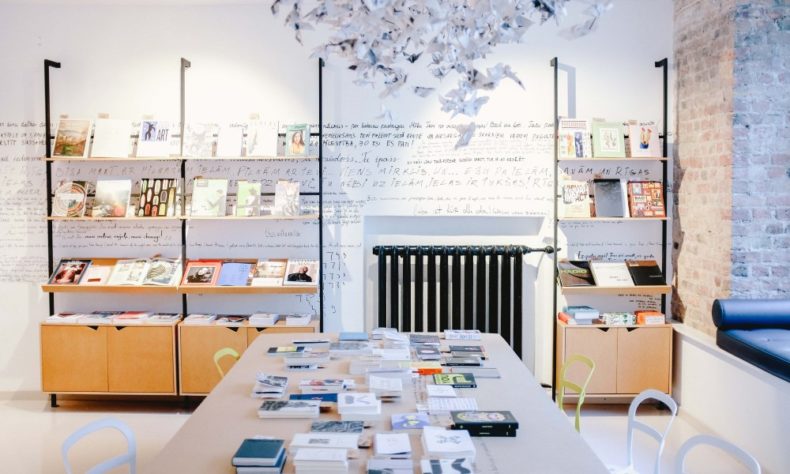 Miera iela is a great destination for a midday stroll. At the beginning of this street, you will find one of the best bookshops in Riga – Mr. Page (Miera iela 4), offering a chance to purchase unique books in both Latvian and English.
Every book is unique and often in just one copy, so a pair of white gloves is handed to every visitor of the place.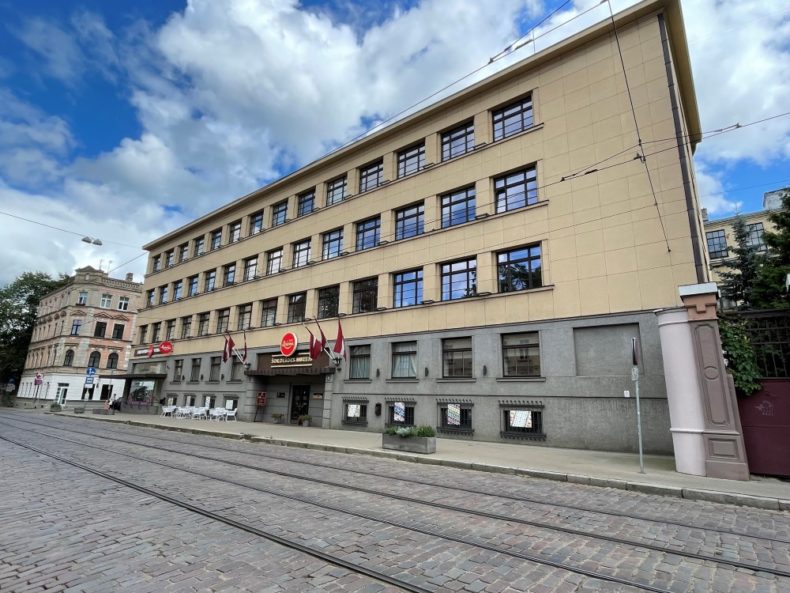 Along Miera iela, you'll find the biggest chocolate fabric in Latvia – Laima (22 Miera Street) – and their factory store where you can stack up on some quality sweets.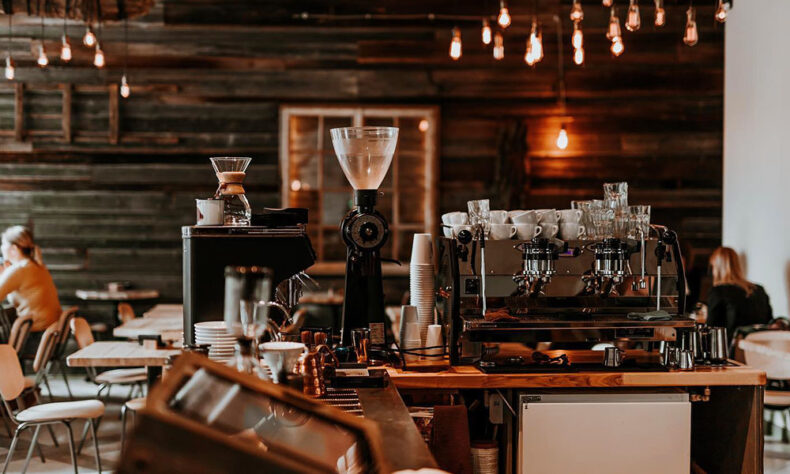 Just a few steps further on the other side of the road, stop by for a freshly roasted coffee at Rocket Bean roastery and finish your walk at Valmiermuizas Vestnieciba – a place where beer lovers will find the most extensive range of tap and bottled craft beer varieties produced by Latvia's craft breweries. You will find more than 180 different types of beer there.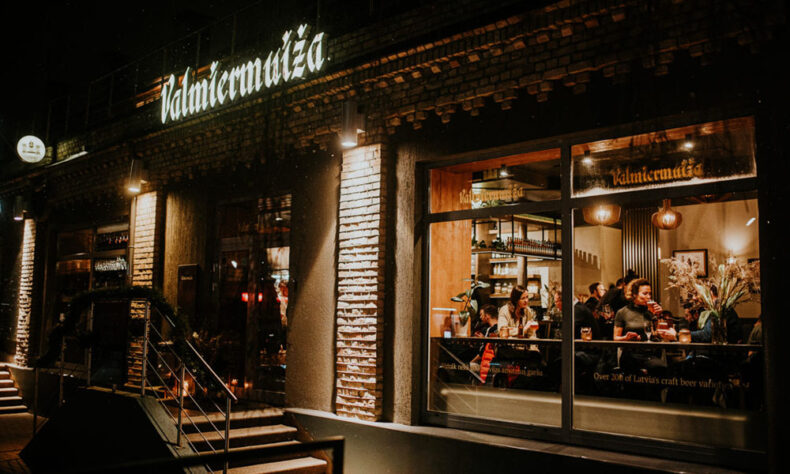 Head back to the center to enjoy a fine dinner at Valtera restorāns (Miesnieku iela 8)- a place serving unique, seasonal and contemporary Latvian cuisine.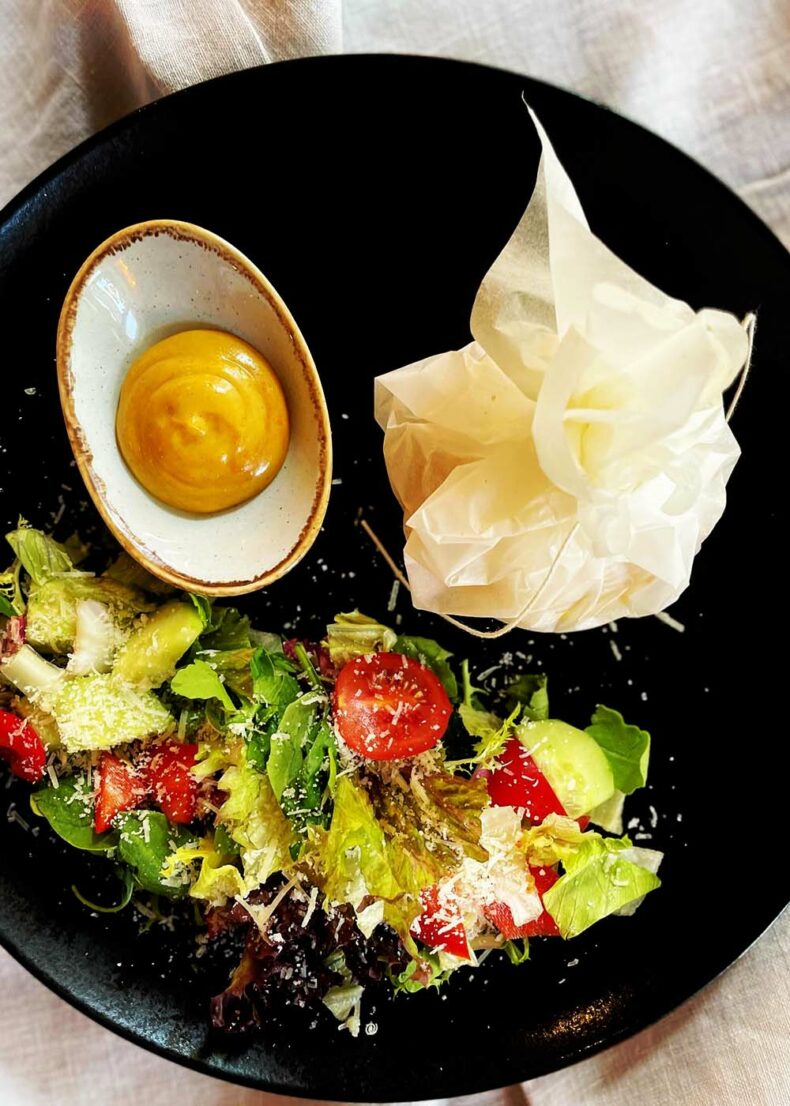 Start the next morning with a hearty breakfast at Lapsas Māja (Tērbatas iela 28) and have a stroll along Terbatas street, visiting Riija (Tērbatas iela 6/8) – Latvian design and lifestyle concept store or head to Miesai (Gertrudes street 121) store for tasteful and minimalist souvenirs.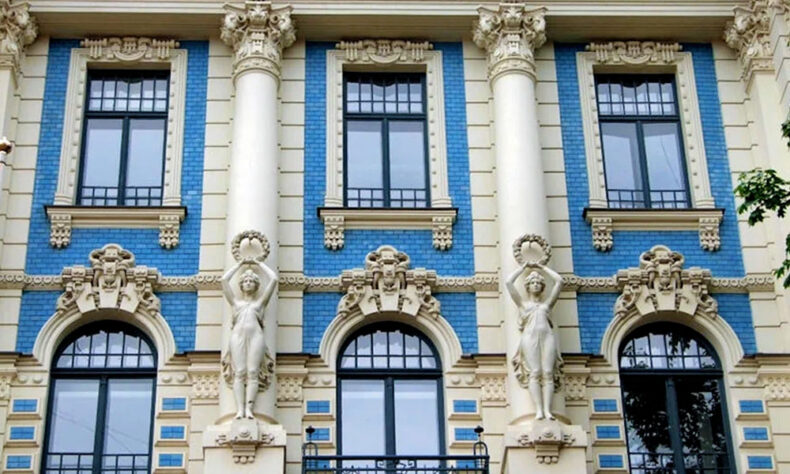 Did you know that the Art Nouveau architecture in Riga makes up roughly one third of all the buildings in the centre of Riga, making Latvia's capital the city with the highest concentration of Art Nouveau architecture anywhere in the world?
Head to Art Nouveau district to explore the most expressive Art Nouveau buildings of Riga and visit Art Nouveau centre (Alberta iela 12).
Next, just across the street you will find Visums (Alberta iela 13) – family owned restaurant, serving meals made from seasonal Latvian goods.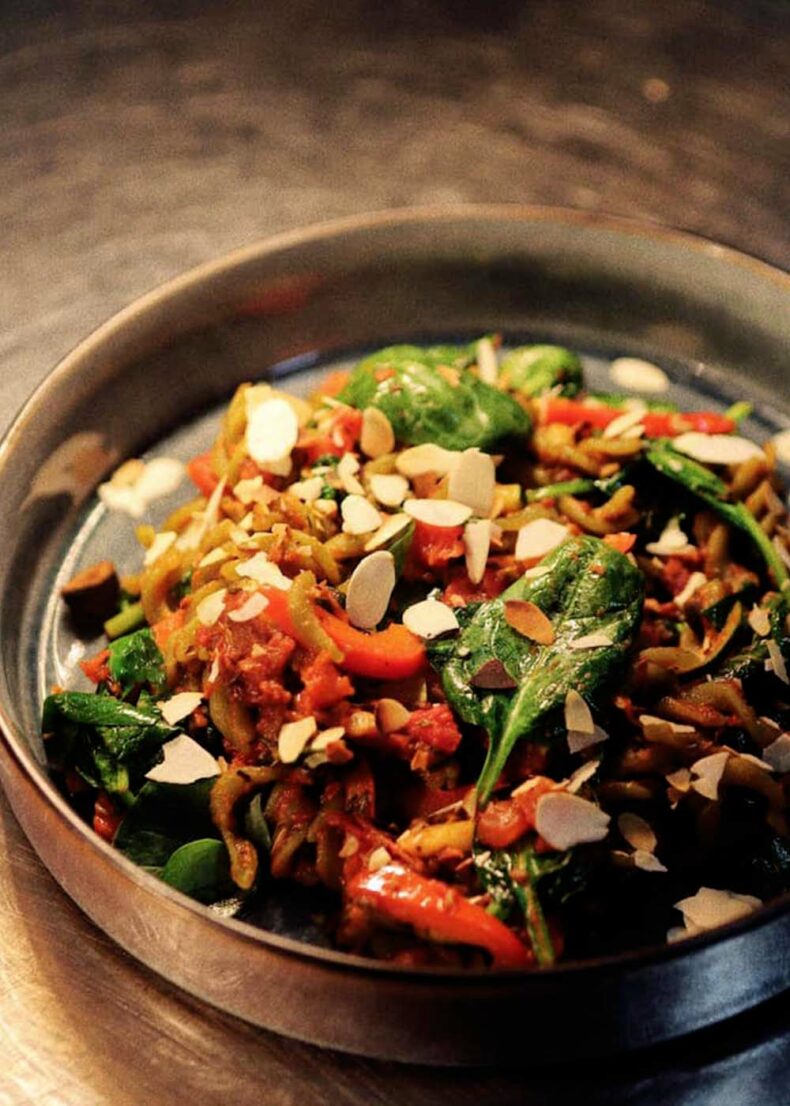 Take a longer walk or a quick Bolt or Fiqsy ride to the other coast of Daugava – to Kipsala island, where you can observe wooden architecture pearls of Riga.
Some buildings have been restored to their original appearance, dating back to 18th century, yet others are complemented by contemporary additions.
Finish your walk at restaurant Hercogs (Vitinu iela 4) with a glass of wine topped with a view of the panorama of Riga.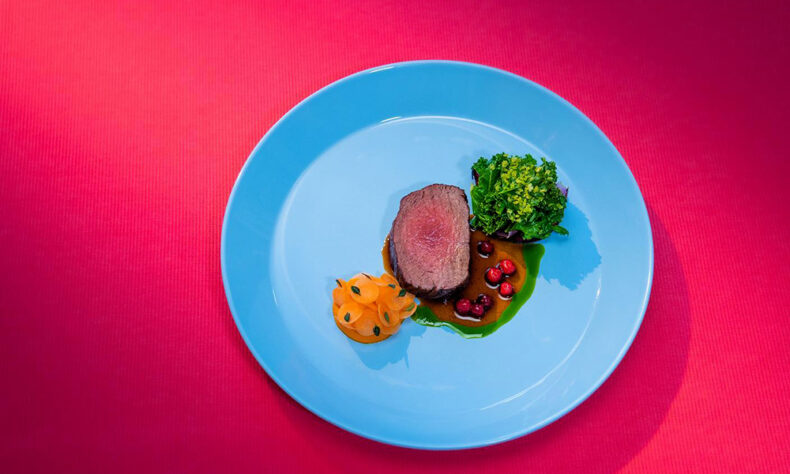 In the evening head back to central Riga for a dinner at Trīs Pavāru Restorāns, (Torņa iela 4) – a restaurant with an open kitchen, beloved by citizens and admired by guests of our city.
Tips for getting around
Riga is relatively small and the best way to explore the city is by foot, cycling and electric scooters – try Fiqsy or Bolt.
If you are used to using a mobile app to get your ride, then download Bolt app on your phone and use RIGAORIGINAL code to get a discount for your first ride.
Public transport is a cheap way to get around, just keep in mind to buy the tickets in advance in Narvesen shops – it will be cheaper than buying the ticket directly on the bus, tram or trolleybus.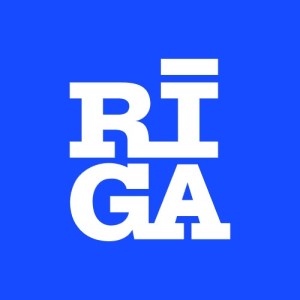 For coolest local coffee shops, places to visit and local guides please visit @rigaoriginal on Instagram and download Riga Original local guide app on App store and Google Play that features a map and list view of all the best food and drinks places, cool and unique souvenir stores and other valuable info.
Extra tip: What to see and do close to Riga
There are several beautiful towns and cities close to Riga that are easy to visit during a short stay in the country.
Those who like historical charm and being around people should head for the seaside resort city of Jūrmala, which lies just half an hour's train ride from Riga.
Its unique wooden architecture calls to mind the spa culture of the 19th century, and its white-sand beaches stretching for almost 26 kilometres are full of life and energy.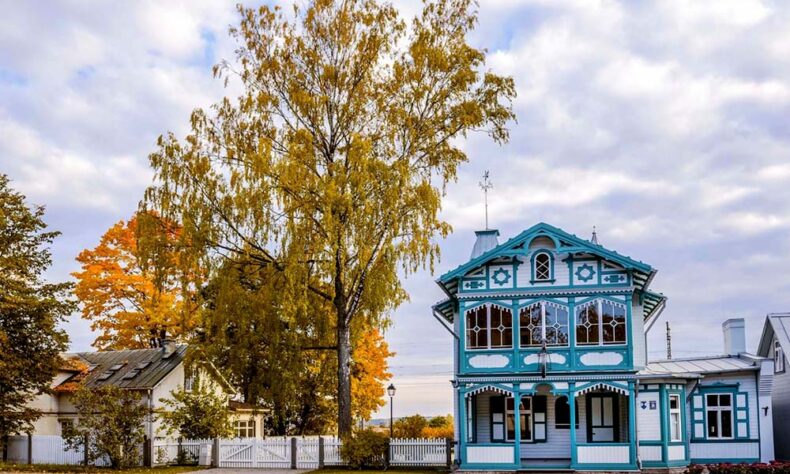 Sigulda, also known as the Livonian Switzerland, is great for nature lovers.
It's one of the most beautiful destinations in Latvia and lies just 50 kilometres from Riga. The hills, valleys, and outcrops in and around Sigulda and the nature trails in Gauja National Park are a classic local destination to enjoy autumn colour.
In addition to stunning sights, Sigulda also lures guests with adventure parks, modern restaurants, and even a bobsleigh track.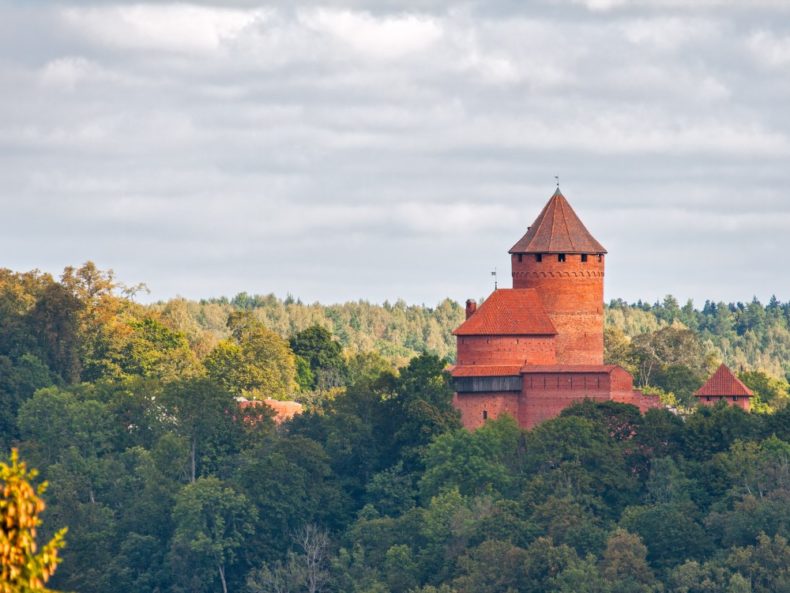 If you enjoy exploring tranquil small towns, try Bauska. This charming town in the Zemgale region of southern Latvia lies at the confluence of two rivers, the Mūsa and the Mēmele, which meet to form Latvia's third-largest river, the Lielupe.
Here, one can travel back in time to major art and architecture movements from the Middle Ages and Renaissance to the Baroque, Rococo, and Classicism periods as well as enjoy present-day rural landscapes.
Just a short distance further is Rundāle Palace, the best-known and most spectacular Baroque/Rococo structure in the Baltics. The palace complex includes a Baroque-style garden and a rose garden with 2400 varieties of the flower.