After a long, dark winter you deserve an unforgettable summer, so here are a few ideas for a carefree vacation. Take a moment to dream of waking up in the morning sans the annoying sound of the alarm, walking up to the window, drawing back the curtains and staring straight into the sun! Juicy fruits, turquoise sea and white sand beaches – that sounds a lot like paradise to us!
Dubrovnik, Croatia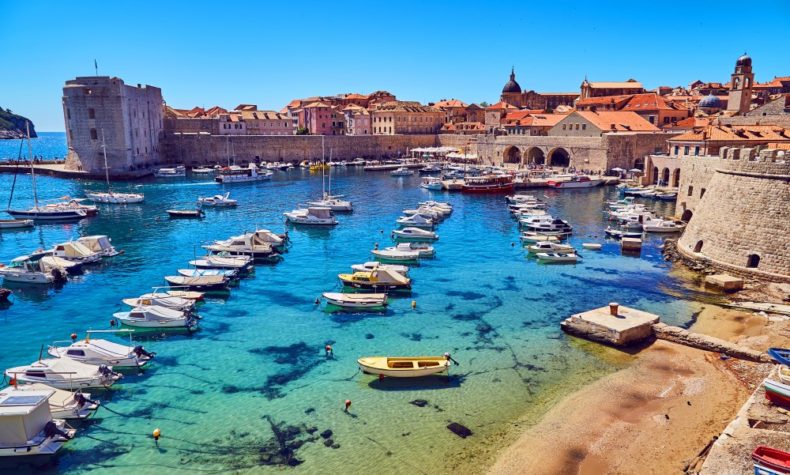 On your first visit to this city, a walk along the walls of the old town and the tiny streets is a must; these impressive walls are one of the reasons this is a UNESCO World Heritage city. It's better to head there early in the morning while other tourists are sleeping in.
When you've explored the city, ride up Mount Srd in a cable car; it has the best sunset views. Another way up is a buggy ride; excited screams on conquering the off-roads are guaranteed.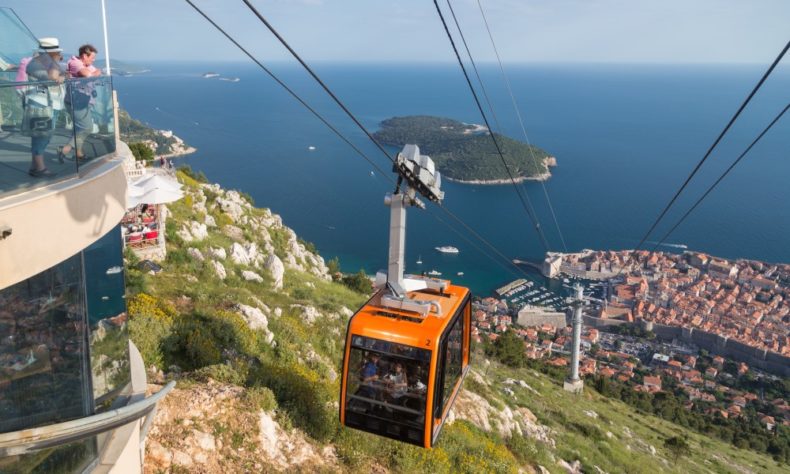 If you ask the locals what else to see, they'll surely respond with Mljet Island, atop of which sits the National Park. Get in a kayak and explore the two connected lakes, go for a swim and have a picnic on the beach under the shadow of a tree.
In the summer, a ferry heads to Lokrum Island every 30 minutes; don't be alarmed if you spot a rabbit or a peacock – they live in the forests of the island.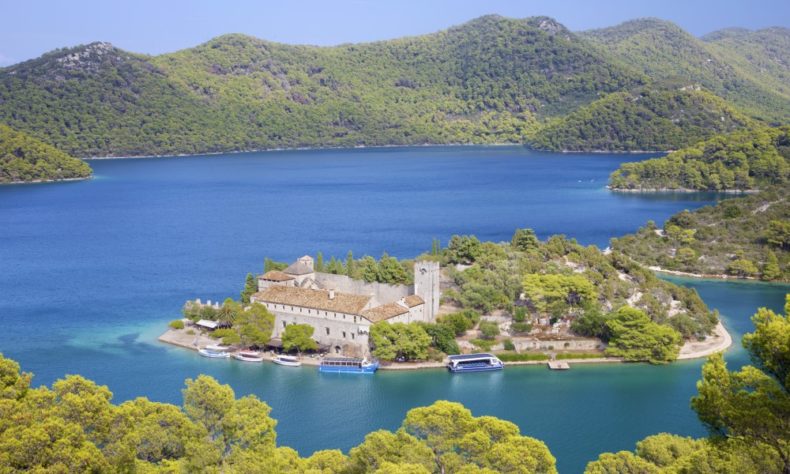 And now, fans of The Game of Thrones, brace yourselves! This island was a stand-in for the city of Qarth which was visited by the Dragon Queen. Several tourist agencies offer special guided tours of all the places in Dubrovnik that served as filming locations in the series – and there are quite many of those!
The whole city is a museum, with thousands of years old history accompanying your every step. The most famous pedestrian street Stradun used to be a canal splitting the city in two parts; in case you lose your fellow travellers, arrange to meet by the unique Onofrio fountain. It was built as part of the water supply system and is adorned with 16 faces carved in stone. It can get quite hot in the afternoon, so looking for some shade in Trsteno Arboretum is a great idea; trees from all over the world have been growing there since the 15th century.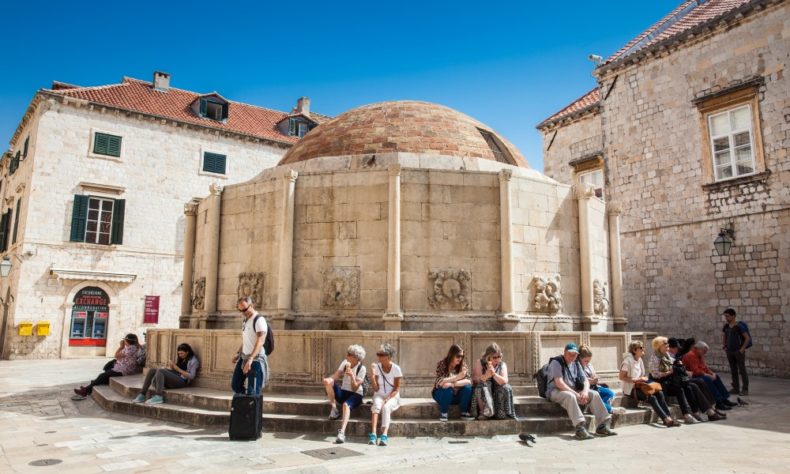 The best wines are made on the Pelješac peninsula; a day trip to the wineries sounds like a fantastic plan. Foodies can book a table (well in advance) at the Michelin-starred 360 restaurant. Its unique terrace has a view of the old town, the port and the sea, and as the chef was born and raised in Dubronik, this will be a very special meeting. For less extravagant meals, order mušule na buzaru – mussels stewed in white wine, garlic and parsley. Fish is a good choice too; the Adriatic Sea is just a few steps away!
For dessert, have rožata, which is reminiscent of crème brûlée, but has a secret ingredient – homemade rose liqueur. It's an evening dessert, usually enjoyed with Pošip wine that tastes a bit like honey.
Nice, France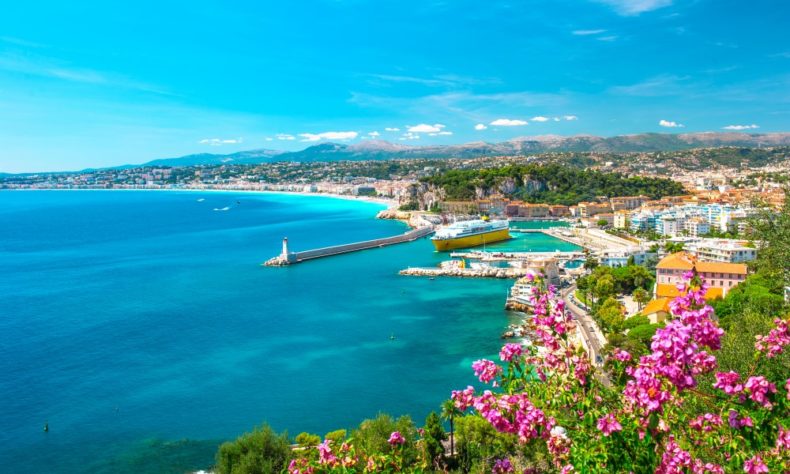 The extravagant French Riviera resort city was a favourite among 18th century English and Russian aristocracy, so it's no wonder the main boulevard by the sea is called Promenade des Anglais. The 7 km long boardwalk is perfect for roller skating and long walks, and the city itself is a cyclist's paradise.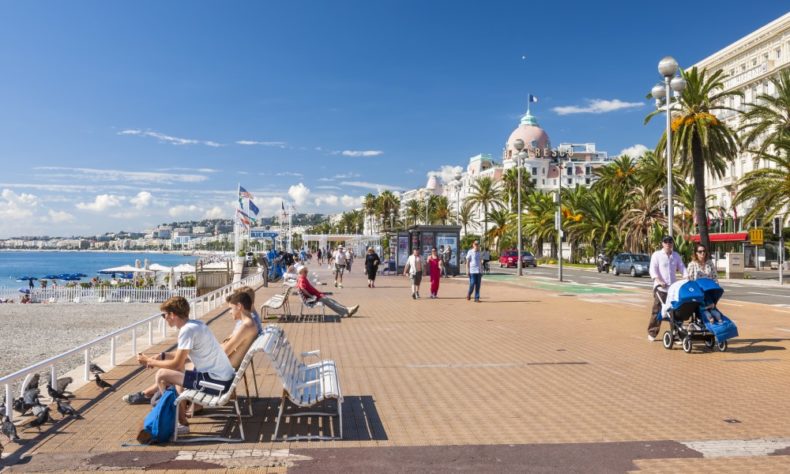 The first stop – the Cours Saleya flower market to buy local fruits to snack on; on Mondays, it becomes a flea market. Have a look at the observatory; did you know it was designed by the author of the Eiffel Tower, Gustav Eiffel himself?
Those into architecture will love the baroque pearl Chapelle de la Misericorde – it's one of the most beautiful churches in the world. Eglise de Gesu which has a humble exterior reveals a fantastic interior – full of gold and marble. The fountain of the main square, in the middle of which a 7-metres tall man rises, has an interesting story. During the opening ceremony, people were so shocked at the size of his manhood that the sculptor made a change, and now this marble man is called a virgin. Take a good look, his crown is made of four horses!
Spend the whole day at the beach; it's so beautiful that it's impossible to leave! The Plage Beau Rivage and the Opera Plage are the most popular ones, and the Villefranche sur Mer is a bike ride away.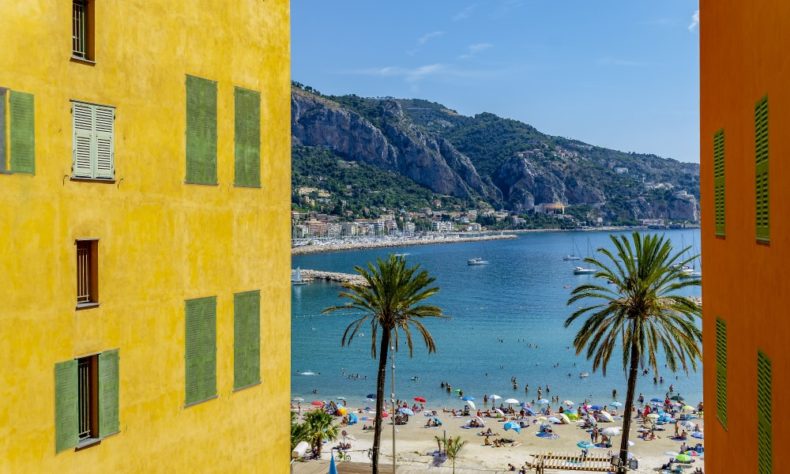 Once hunger comes knocking, look for socca – a slightly spicy chickpea flour pancake, which is a popular snack in Nice.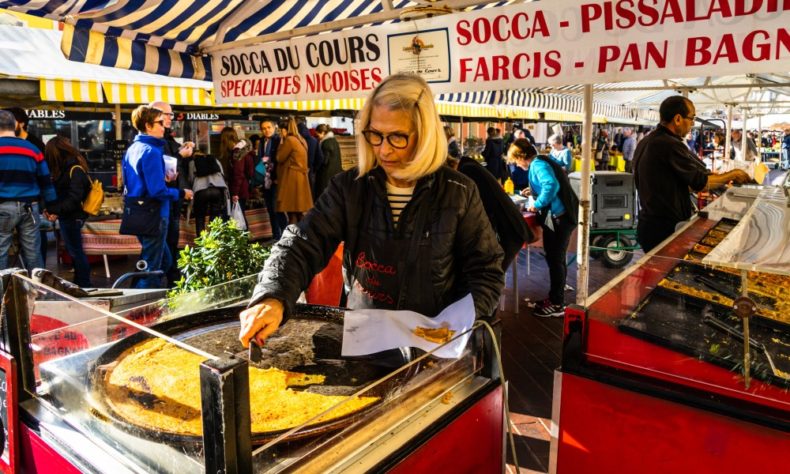 Continue your meal with salade Nicoise, a combination of potatoes, onions, string beans, tomatoes, capers, eggs and tuna.
Pissaladiere is a special delight – pizza with caramelized onions, black olives and anchovies. Don't ever say no to olives and rose wine – they belong to summer in Nice.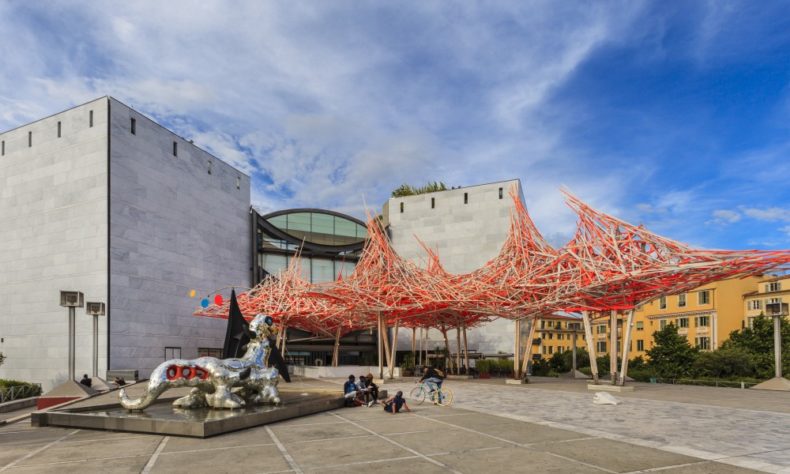 For a cultural twist, head to the Museum of Modern and Contemporary Art that even exhibits works from Andy Warhol, while snorkelling and diving should be on your activity list too. A bottle of fragrant olive oil and bags of lavender will make the best souvenirs – put them in your closet to remember your beautiful vacation every single morning.
Malaga, Spain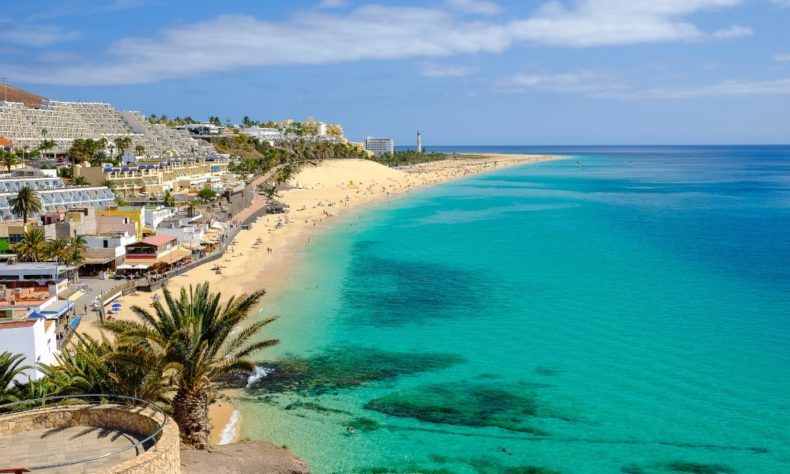 This port city is made for everyone who loves heat. The temperature reaches its peak in July, but don't you worry – a dip in the Mediterranean Sea will cool you off, as will a few hours at some museum. If you've never been to the Picasso Museum, you've never been to Malaga! It's not a big one so you won't get bored. The Museum of Glass is also a nice option; it displays one of the largest collections of stained glass, glass tableware and glass art in the world.
Small villages enclose Malaga, olive and avocado trees rise in the mountains, and the number of beaches is infinite! To avoid the beaten tourist paths, visit the Pedro Alonso and Puerta Oscura gardens; it'll be a bit cooler under the protection of the trees.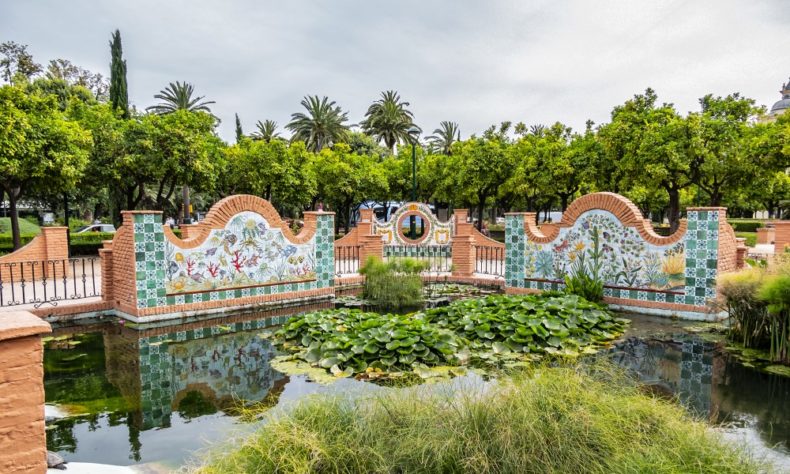 On a very hot day, challenge yourself to a hike along the river bed of Chillar; in three hours, you'll come across multiple waterfalls and impressive cliffs.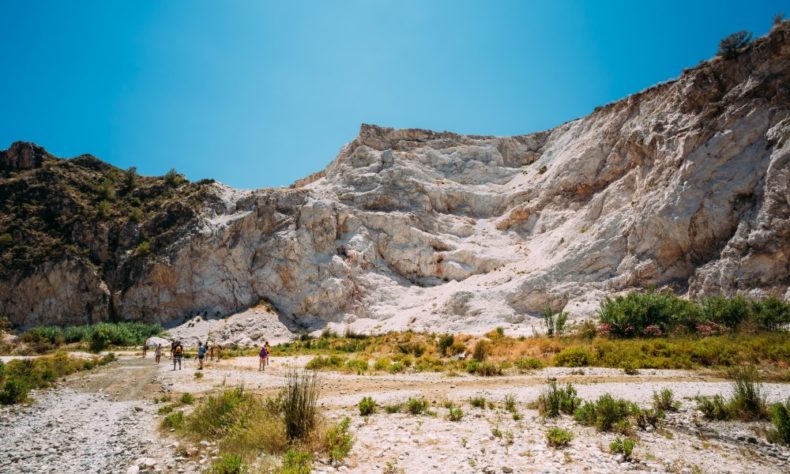 In Playa de Malaguesta, the main beach of the city, locals go for a morning swim or a workout; join them and then spend the whole day building sand castles.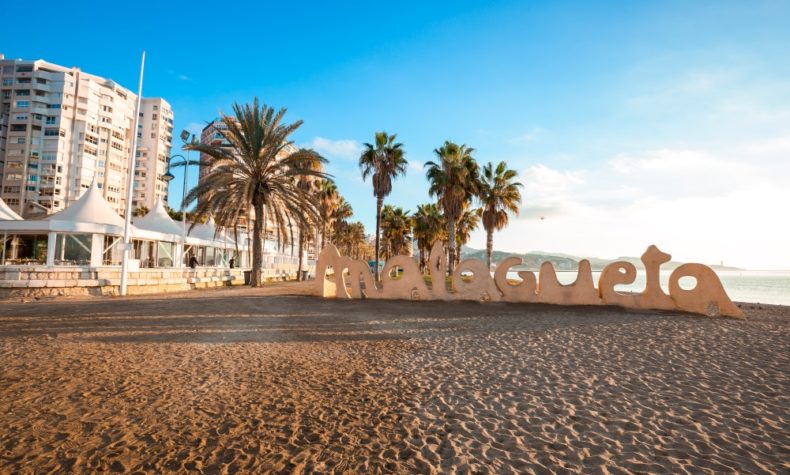 The beach in the village of Torremolinos is just 15 km away from the city centre. Keep enjoying the Mediterranean on a boat ride and meet dolphins or a catamaran whose captain will know the best snorkelling spots. On another day, go for a drive along the sea cost to the village of Frigiliana, for instance, which is located in the mountains 45 minutes away from Malaga. All the houses are bright white and hidden among flowers; no wonder it's called the most beautiful village of Andalusia.
The sun ripens cherries, plums, nectarines and melons; if you spot Churriana watermelons, they'll be the best you've ever had. Have dinner at a beach restaurant, known as a chiringuito; seafood is the top choice there.
Malaga will treat you to hot days, so drink a lot of water or order the spicy, cold gazpacho – the first mouthful will cool you off nicely.
Barcelona, Spain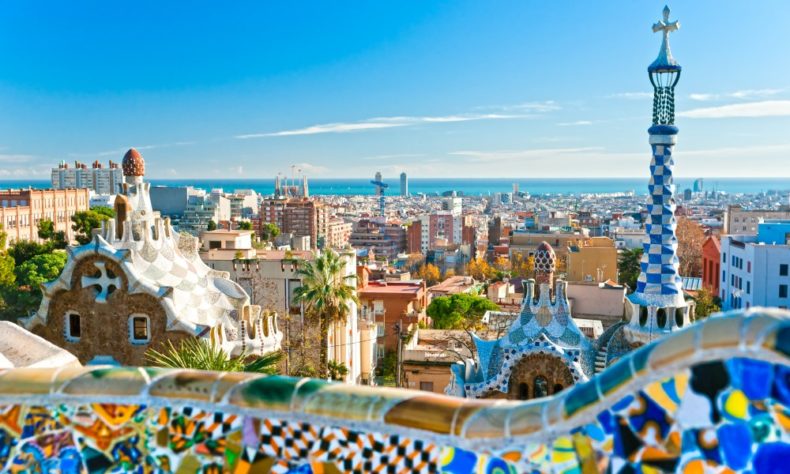 The best time for a visit to Barcelona is July – the sun shines until 7 PM, and you'll get a golden tan very quickly, as the average temperature in the summer is 28 °C. Even when dark descends, Barcelona is as bright as in daylight.
Visit the magical fountain – in the evening the splashes of water are accompanied by music and a light show; plus, Thursday through Sunday special shows are hosted that begin at half past nine.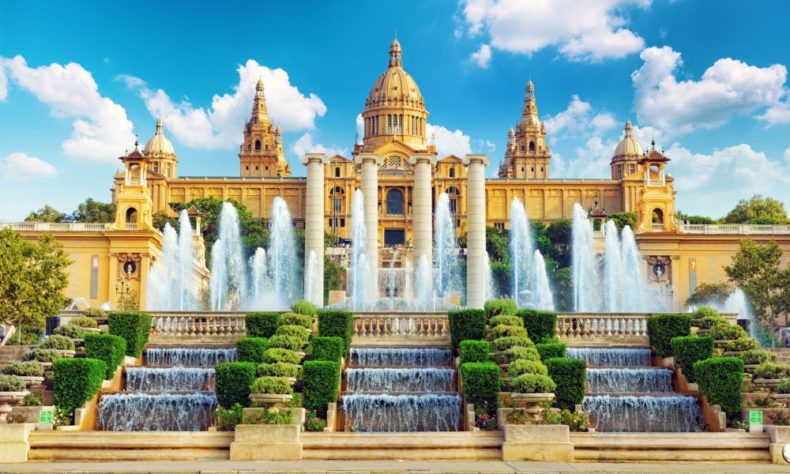 Just a couple of minutes' walk from the city centre, and you're at the beach! Barceloneta is the most famous beach of Barcelona; what's important, the best seafood restaurants are just a few steps away, and you'll be quite hungry after your swim. The Parc de la Ciutadella district is a good place for a meal or a glass of wine. During summer months, the Fabra Observatory has a special offer – dinner under the stars, gazing over Barcelona from a mountain; and after the meal, you can peek into a telescope.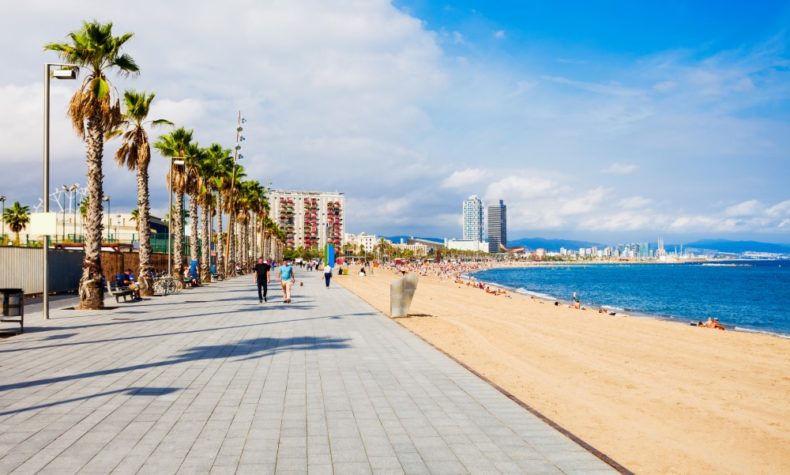 Even if you've seen it multiple times, give in to nostalgia and walk through Gaudi's Parc Guell; it's an iconic place – the small and bright mosaics will remind you of fairy tales from your childhood.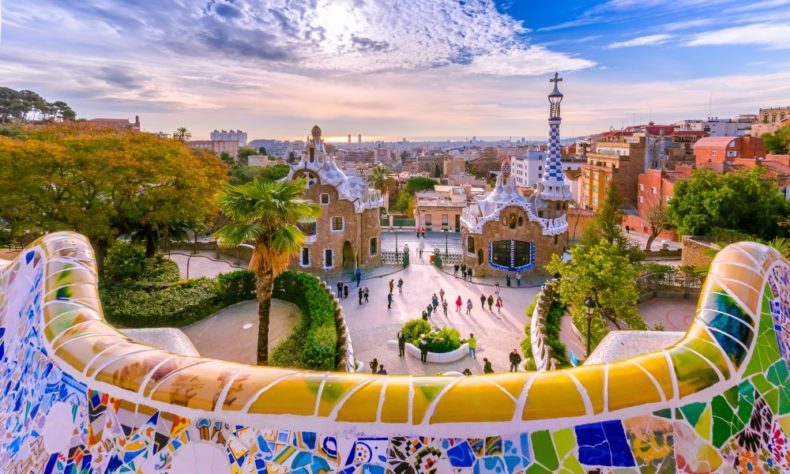 The bravest can take a walk through the shark tunnel at Aquarium Barcelona; it houses 11 000 sea creatures and is the largest aquarium in Europe.
The city can be called a grilling hotspot – meat, fish, and vegetables get new flavours thanks to the allioli dip, made of olive oil and garlic. In July, have gamba de Palamos – Mediterranean red prawns, and in August order fideuà – a dish similar to paella, but with tiny noodles instead of rice.
It's still summer in September, so make sure to learn the words pa amb tomàquet – toasted bread, brushed with fresh tomato and drizzled with olive oil and pepper. The locals are very proud of this creation, but the simplest things are the best ones, aren't they? Just remember that restaurants can charge extra if you want to sit on the terrace.
Mallorca, Spain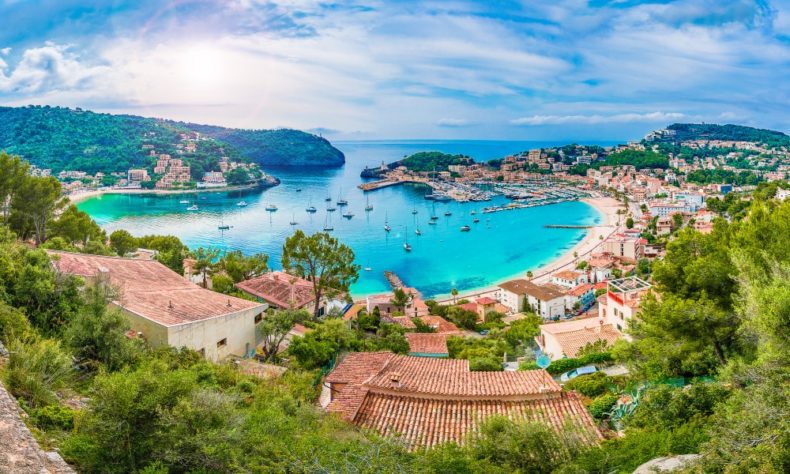 This island prides itself on 300 days of sunshine in a year, and almost every beach looks picture-perfect – what else is stopping you from booking your flight?
The biggest city Palma is known for its beautiful old town and shopping. Head to Avenida Jaime III Street, called the golden mile; the store windows feature Louis Vuitton bags and fancy Swiss watches. Palma has lots of luxury restaurants and hotels, but in case the sky is overcast, make a SPA day out of it. The Son Brull Spa is one of the best – they use natural cosmetics made from local olive oil, almond oil and aloe vera.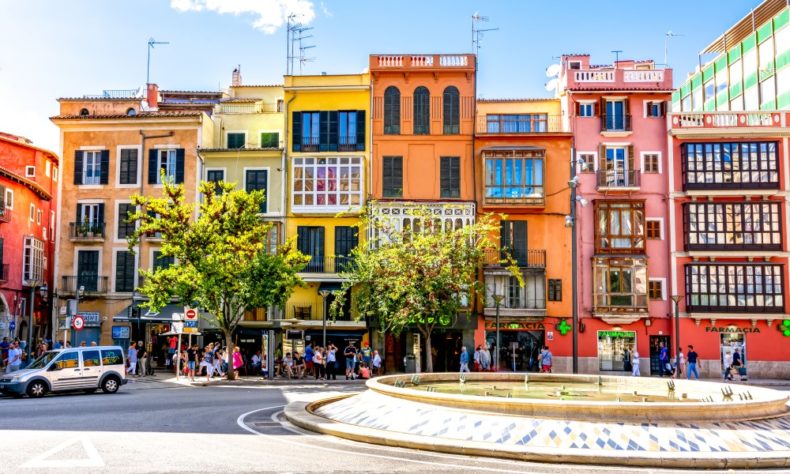 Rent a car and criss-cross the island; Fornalux is the most picturesque village, and there's a waterfall near Llucalcari with therapeutic mud baths at its base. Take a picture of the Cap de Pera lighthouse; the path to it winds through a beautiful pine forest; as much as you might want to enjoy all 262 beaches, perhaps it's best to start with Calo des Moro and Cala Formentor.
The most stylish district for dinner in Palma is Portixol; it used to be a fishing village, so it has the finest seafood in town. Let us warn you – choosing the best restaurant will be incredibly hard, as the promenade stretches for 16 kilometres, and cosy places with huge terraces follow one another. Vegetarians will love tumblet – a stew of bell pepper, eggplant and garlic, while others will enjoy sobrassada, a minced pork sausage with spices that you put on a piece of bread or have with cheese.
Coca mallorquina, vegetable bread that looks like pizza, is an amazing snack, and the best bakeries will definitely sell ensaimada – coil-shaped pastry covered in dusting sugar.