The year is drawing to a close, and it's time to put your remaining vacation days to good use to figure out your new year's resolutions in a relaxed setting. London is waiting for you dressed in Christmas lights; Tel Aviv has a bowl of creamy hummus ready for you, while Prague invites you for a pint of beer. Have a beautiful trip!
Tel Aviv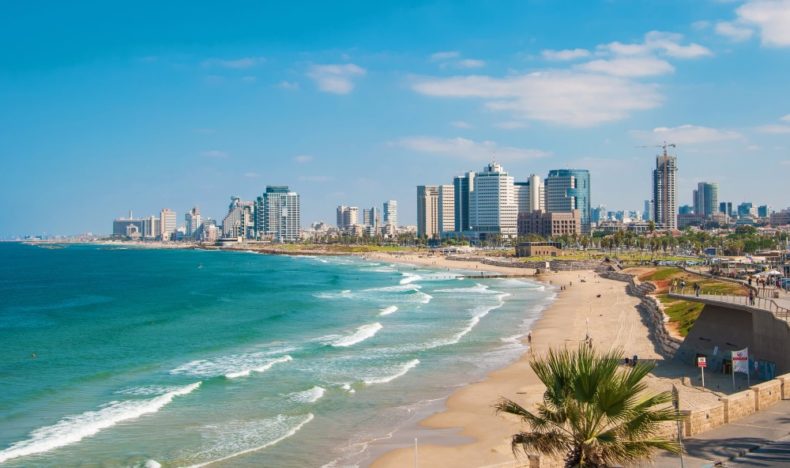 Winters in Israel are rather mild, but you can expect the unexpected: a drop of rain. This is not the time to bring home a golden tan; in December, the sea is swarming with the masters of waves – surfers, kite boarders and wake boarders. The water temperature does not drop below 17 degrees, so you might even talk yourself into going for a refreshing dip.
The city is a paradise for cyclists – bike lanes connect the whole city, and there seems to be a rental shop on every street corner. Hop on the bike and pedal to the Habima Square, the port and the Bauhaus style pearls. To see a veritable urban oasis, visit HaYarkon Park, which is equipped with a climbing wall.
Don't look for snow and mulled wine in Tel Aviv; still, Christmas in this city is a unique experience, and a huge Christmas tree rises by the clock tower. Even if you're not religious, you'll love Hanukkah – the festival of lights – for at least one reason: donuts! Sufganiyot donuts are made in all bakeries of the city, and they compete to find the most unusual flavour combinations.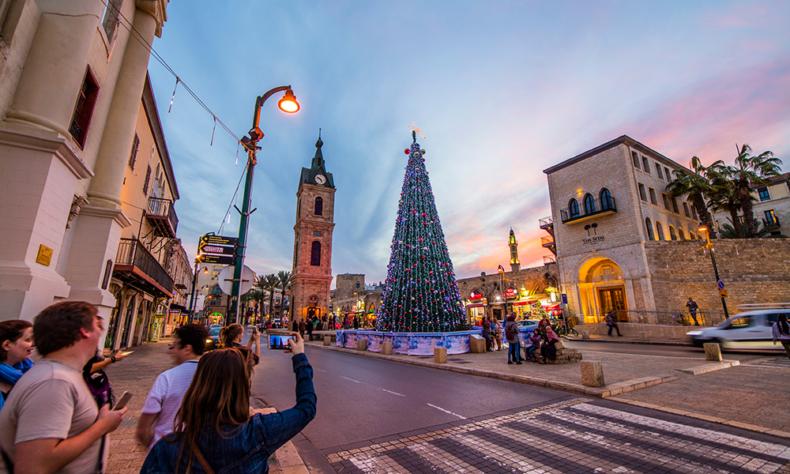 It's a great destination for vegetarians and vegans. First of all, hummus is a staple at every meal; to try the best, head to Abu Hassan. The most important part of the day is breakfast time – turn it into a lazy brunch in the charming Cafe Sheleg. The Carmel Market will surprise you with street food at irresistible prices, scrumptious aromas lingering in the air and exotic products pleasing the eye. Try the real Israeli cuisine – garinim, halva and dolmas. In December, citrus fruit are in season – tangerines, oranges, grapefruits and pommels will taste divinely.
On a rainy day, order hafoochs (Israeli cappuccino) and ice cream in the Gala Gelateria kiosk that is hidden in a wall. And make sure to try the Middle Eastern drink sachlav – hot milk with vanilla, orange, rosewater, cinnamon and nuts.
On your way to Jaffa, the oldest part of Tel Aviv, you must cross the bridge of wishes. Perhaps the best wish of them all is the wish to return to Tel Aviv soon!
London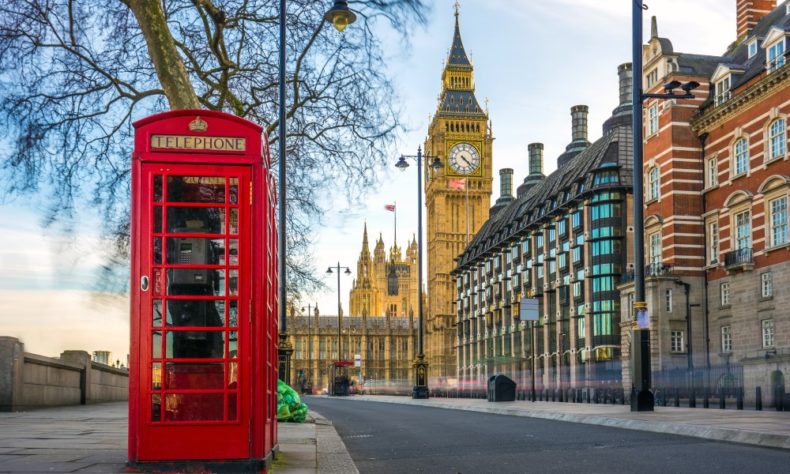 Put on a warm jacket and join the festivities – avoiding Christmas trees, lights and gingerbread in London is mission impossible. A classic attraction that never ceases to amaze is Changing the Guard at Buckingham Palace, and swooning over crown jewels in the Tower of London. When the must-see places have been checked off your list, criss-cross London's many parks – more than 600 deer reside in Richmond Park, while several thousand bright lights shine in Kew Gardens around Christmastime.
The Southbank Centre Winter Festival is in full swing, with steaming hearts and freshly baked mince pies all around. Even on a cold and grey day, you can't help but smile. And take note of the iconic skating rink by Somerset House.
When your fingers are numb with cold, get warm by a fireplace in one of London's pubs, like The Anglesea Arms or The Southampton Arms – its signboard says "beer, cider, meat". And treat yourself to afternoon tea and biscuits every day – you'll feel royal. To stuff yourself to the brim, choose Borough Market. It's the oldest food market in London with loads of interesting events almost every day.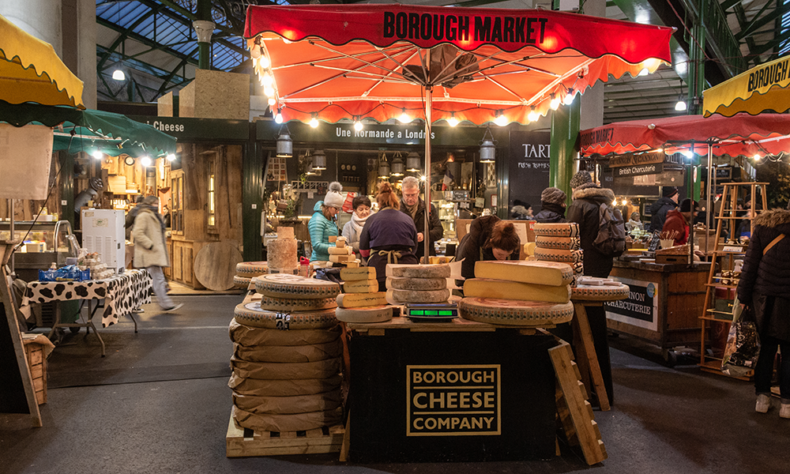 Prices are dropping, so give yourself the pleasure of shopping for gifts for your loved ones. The oldest toy store is Hamleys – even the grown-ups return to childhood upon entering it. The Harry Potter shooting site takes on a new look – Hogwarts is covered in snow, and the land of wizards celebrate. Shiny Christmas trees and flaming puddings are everywhere in the big hall, and fans of the franchise can learn how many types of artificial snow and ice were created for the films.
Prague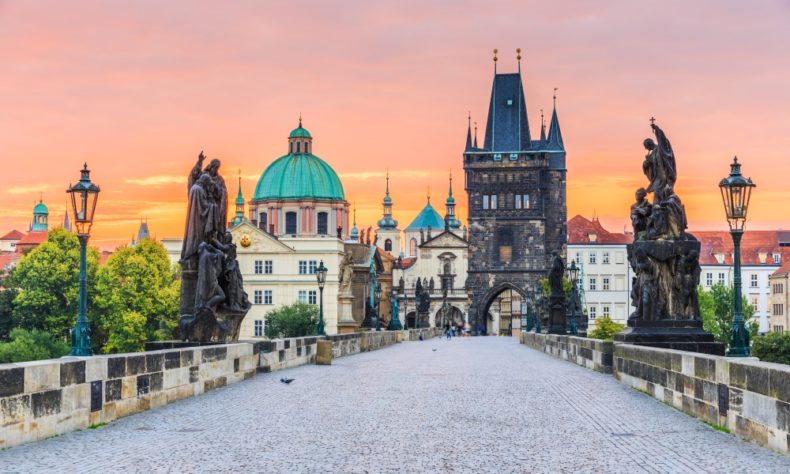 December in this city is insanely beautiful! Medieval buildings look like gingerbread houses under the snowy icing, while the statues on Charles Bridge are clad in snowflake coats. The first thing to do in Prague even if it's not your maiden visit is to witness the astronomical clock strike the hour. Just mind your step not to slip on the cobblestones.
Is there anything more beautiful than dressing up and heading to a classical music concert? In Prague, one must celebrate its musical history, as it is the city where Dvorak was born, Mahler used to live and Mozart was a frequent guest in. The Prague Royal Orchestra usually plays in the St. George's Basilica. Franz Kafka was born in Prague, and the Black Madonna is the oldest cubist building in Prague – devoted to cubism, of course.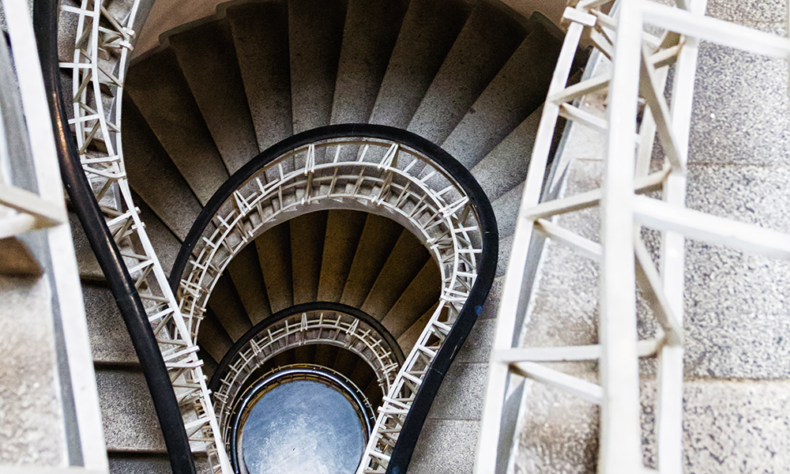 To order mulled wine, try to pronounce the magical word svařák. The drink will be rather sour, but you'll find a bowl of sugar nearby. Try out Pražská šunka, slowly roasted and crispy ham that falls off the bone. The recipe is legally protected, and this meat can only be sold in Prague! In the pub Local, you can have a go at fried cheese. If you're already familiar with trdelnik, a type of spit cake, try vertnik – a delicious brioche filled with vanilla custard.
Tech geeks will love the Apple Museum, but those with a naughty side – beer or sex machine museum. And even though Prague is pretty far from the birth town of the Beatles, fans have been flocking to the Lennon Wall since the 80s. A walk through the underground labyrinths will be a thrilling experience, just like following in the footsteps of Prague's ghost stories. There's a special programme of events at the zoo as well, like Christmas card workshops or learning about Czech traditions.
To get the best views, find a higher spot, like the Petrin Tower that bears a resemblance to the Eiffel Tower. Just 299 steps, and you'll discover a marvellous landscape; for a view of the bridges and the old town, choose Letna Park. Just remember to pinch yourself for a reality check – this is not a Christmas card, although the magical atmosphere certainly can make you forget that.
Book your ticket to Prague now!