Nothing can stop time, even if it feels like this pandemic has done it. The world keeps on moving, and airplane tails in the sky give us hope – hope that we get to work and study, get to meet our family and take care of our health. If the connection between us and the rest of the world is cut, we risk losing much more than we can gain. Our purpose is clear. airBaltic is here to provide safe flights whenever it is truly essential. Find out the story behind the ticket!
It's a truth universally acknowledged that health is invaluable. Even more, the health of our children is a top priority – they are our future, after all. From time to time, clinics abroad must get involved to help restore the health of our little patients. We spoke to Dace Zaldāte-Rozentāle, Head of Communications Department at Children's Clinical University Hospital in Riga, who revealed the importance of knowing that you can still fly with airBaltic in case the need arises.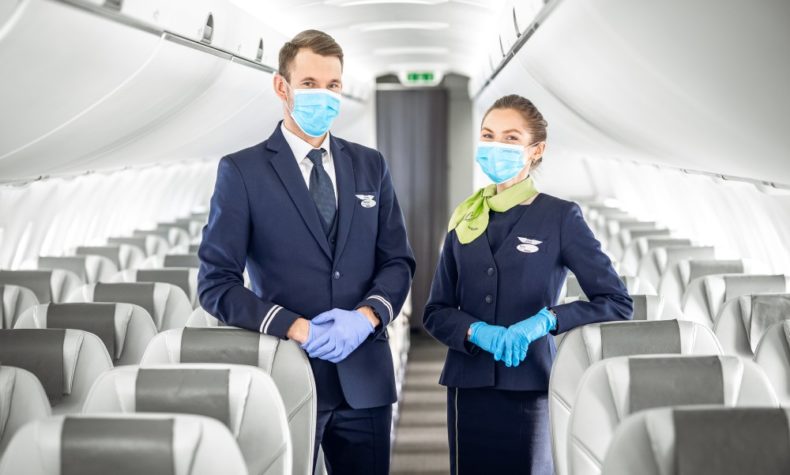 Dace told us that a year ago when the pandemic broke out no one knew how travel restrictions might impact receiving medical treatment abroad. Luckily, the situation stabilized rather quickly, and border crossing due to medical reasons is permitted even today. Families who require medical treatment abroad can feel safe in knowing that it is available whenever needed.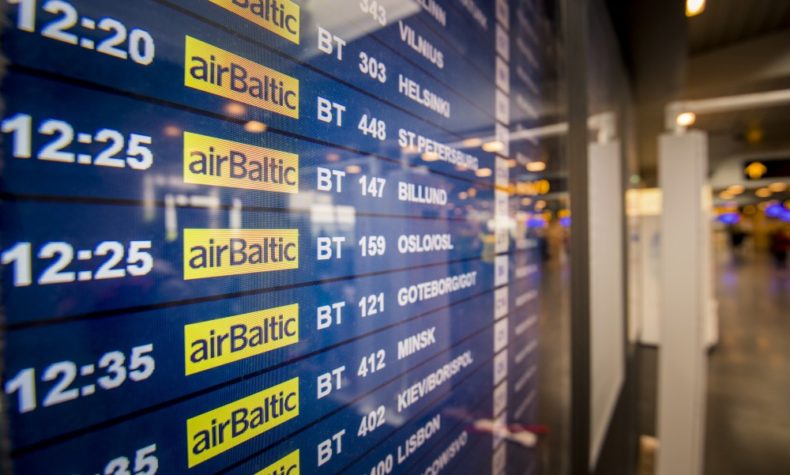 Therapy abroad is required in case it is not possible to receive it locally. It includes such procedures as liver transplantation and stem cell transplantation, and other rare and extremely complicated procedures that are carried out in specialized clinics. These are mostly planned procedures that require advance preparation or simply time.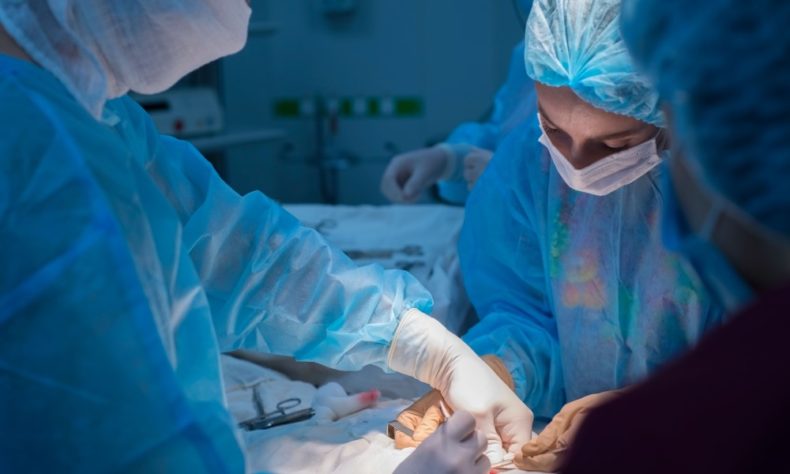 Still, emergencies happen, and hours and minutes have a very different meaning then. Without timely treatment, consequences can be dire and irreversible – from permanent disability to threats to life.
In the case of emergency, the patient is transported by air, ground or even water. Sometimes, medical staff must observe the child's condition during travel – this is a complex situation, and specialized air or ground transport can be involved.
When asked about the countries patients from Latvia usually travel to for medical treatment, Dace mentions Lithuania, Germany and Switzerland. There is good news though – more and more procedures become available in Latvia, which means that going abroad for health reasons gradually becomes less frequent.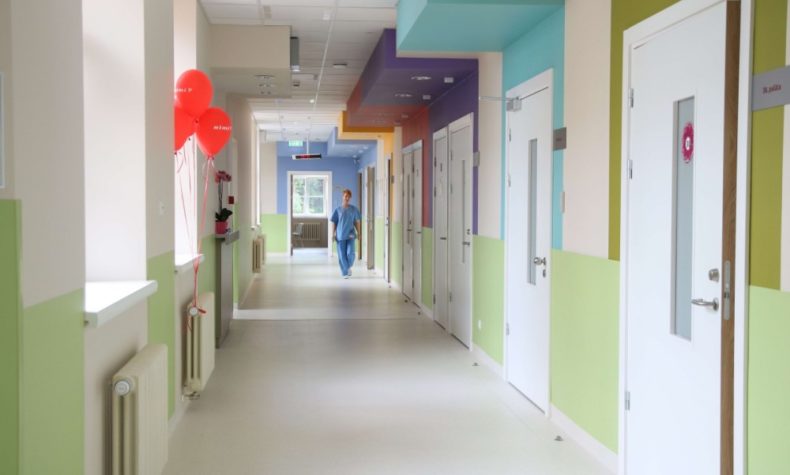 Photo from Children's Clinical University Hospital archive
The chance to travel during the pandemic to receive the necessary treatment abroad is essential for children and their families – if the course of treatment is interrupted, it could leave a huge impact on the child's health.
On a final note, Dace invites parents to monitor the health of their children and use the services of Children's Clinical University Hospital if necessary. The pandemic is also a time of opportunities – remote consultations are available, and queues to see the hospital's specialists have decreased significantly. Safety is a serious concern at the hospital, and all safety measures to limit the spread of the infection have been introduced.
airBaltic customer Larisa Rozenberga also has a story on flying for health reasons. She commends Līga, an employee of the airBaltic Call Centre, whose kindness and composure helped Larisa return home in tense circumstances when she had to fly abroad for important tests.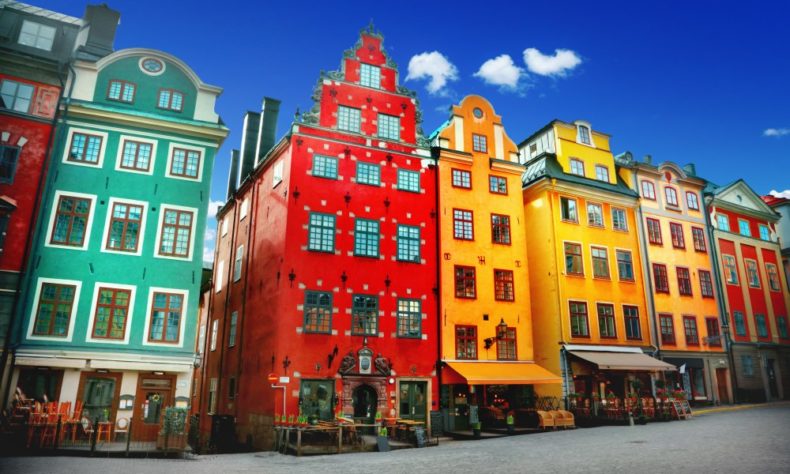 On January 29, Larisa had scheduled to fly to Stockholm – her daughter has lived there for 20 years and raises her own two daughters. Larisa's daughter underwent ovarian tumour removal surgery, and it turned out the tumour was hereditary. Doctors in Sweden wanted to run DNA tests on Larisa to find out the origin of the tumour.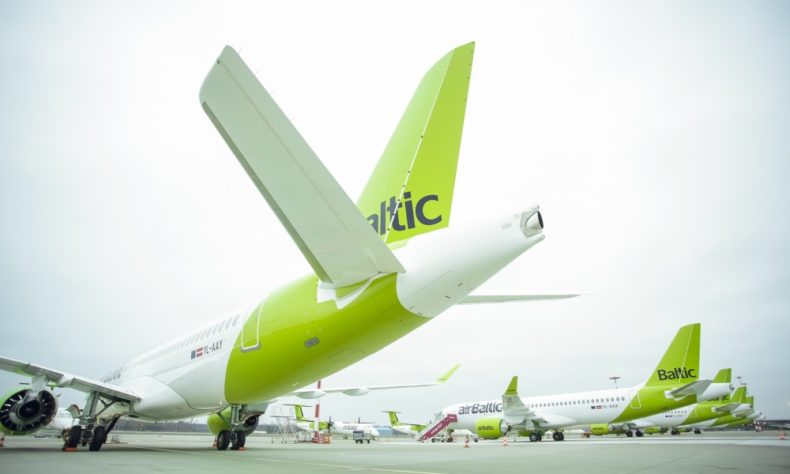 With a negative Covid-19 test in hand Larisa realized that more than 72 hours will have passed when her trip home begins. Līga, an employee of the call centre, gave a helping hand – she suggested getting a new test and changed the flight date to a later one. Even when Larisa was already at the airport, Līga called her to ask if everything had gone to plan. It was a happy flight home!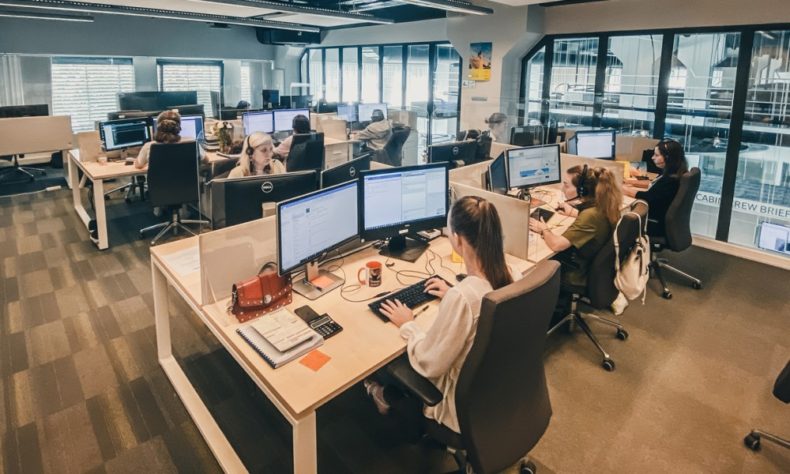 While on board, Larisa noticed that several passengers who she saw on the flight to Stockholm were returning home on the same flight – a young woman after a medical procedure, a student and others. People who must travel for essential reasons. People who must stay connected to the world in these troubling times.