Early spring is an enchanting season to travel to southern Europe. It's sunny, the weather is comfortably warm sans heat, and you're getting fewer crowds, too. Spring is a perfect time to enjoy the many outdoor opportunities at a slower pace. Whether it's an oceanside picnic, a long coffee break on a sunny piazza, a walk in a blooming botanical garden, or a wine tasting overlooking a town's historical centre, these four destinations are the best places to catch the spring sunshine. So let's dive right into the exciting experiences that Lisbon, Barcelona, Rome, and Malaga offer.
Barcelona: sea, sun, and sensational seafood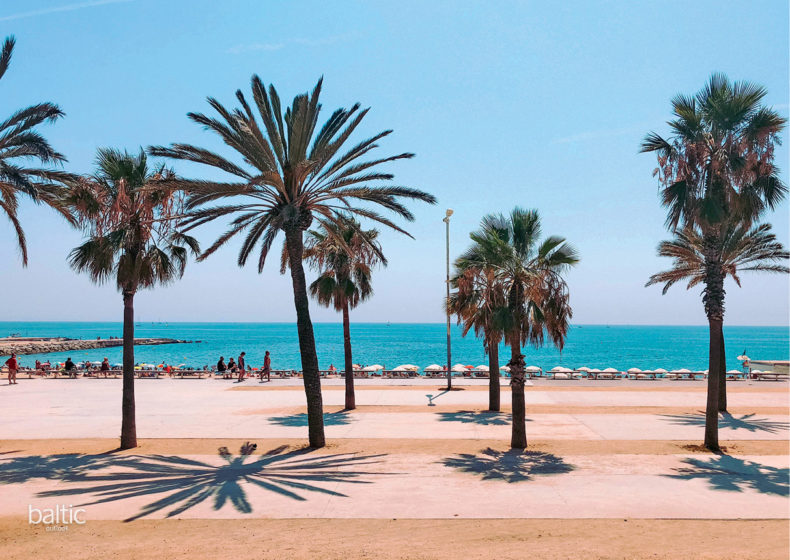 With a stunning Mediterranean coastline, world-famous architectural masterpieces, vibrant city life, and an abundance of natural wonders, Barcelona is one of the best destinations all year round. But early spring sees this sprawling Catalan capital in its more reflective, calmer phase, allowing for a more relaxed discovery. It's a great time to feel the city's green, sustainable side.
The central Parc de la Ciutadella is an ideal place to start. This oasis of flora in the heart of Old Barcelona may well be one of the most aesthetically pleasing urban gardens in Europe. Explore the elegant buildings, such as the Castle of the Three Dragons constructed in the 19th century, take a nostalgic boat ride on the park's lake, and check out the exhibits at the Museum of Natural Sciences of Barcelona.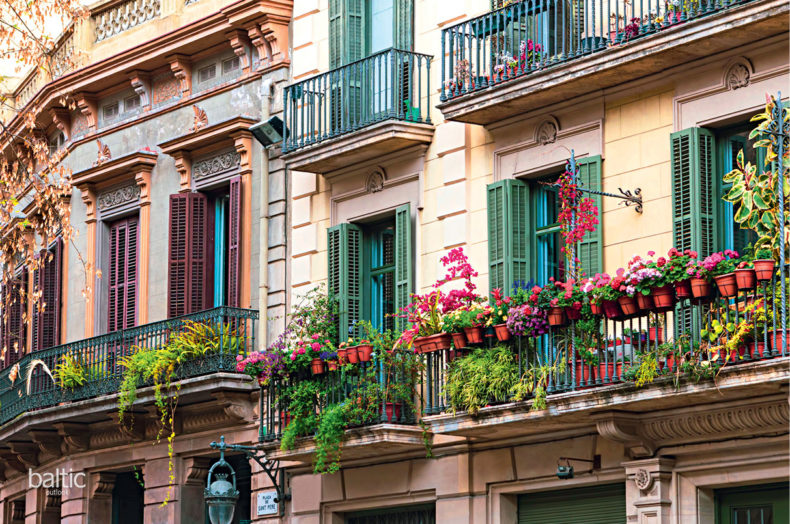 Are you hungry? With a whopping 39 food markets, Barcelona has you covered. Consider going on a shopping tour and visiting all of the most iconic ones: Mercat de la Boqueria, Mercat del Ninot, Mercat de Sant Antoni, and Mercat de Galvany. Opt for traditional local market snacks, such as cones of grilled seafood, and have a sip of freshly squeezed fruit juice.
It's impossible to be in Barcelona and not fall for the charms of local Modernisme architecture, made famous by the whimsical oeuvre of Antoni Gaudí. And while the Sagrada Família basilica and Park Güell are definite tourist favourites, do also go inside one of the most Instagrammable places in the whole city, the ultra-colourful Palau de la Música Catalana designed by Lluís Domènech i Montaner. Another photogenic location and local secret is the little floral house at Carrer Pàdua, 75.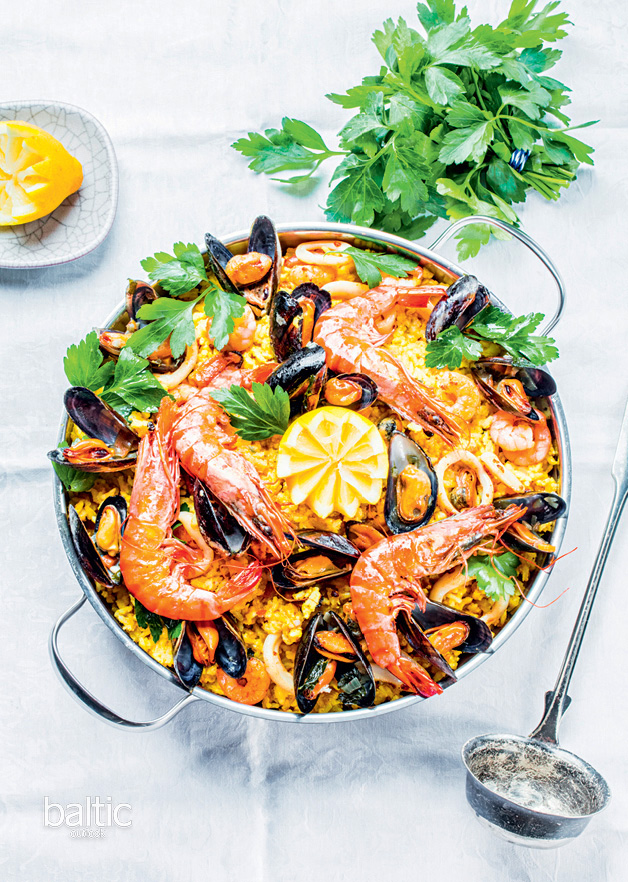 When you need a break from sightseeing, there's no better place to go than spacious Barceloneta Beach, the outdoor 'must' in this city. And while early spring may be too early to take a dip (although some may do that, too), nothing can beat the combination of tapas and Mediterranean views. Get some food from one of the many xiringuitos (Catalan for 'beach bars') for a scenic tasting session.
Book your tickets to Barcelona
Lisbon: inspiring Atlantic crown jewel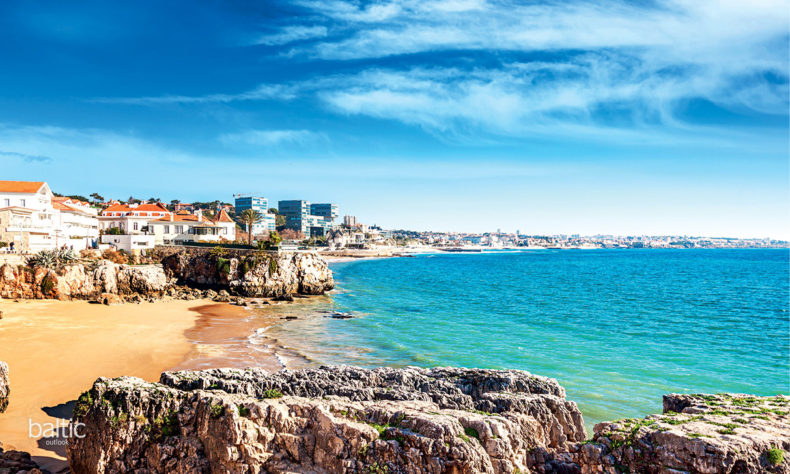 Located where the mighty Tagus River meets the endless Atlantic Ocean, Lisbon is undeniably a captivating city. Right now it's experiencing somewhat of an urban renaissance, with many rehabilitation projects under way and its superb Old Town getting a facelift. Spring comes a little bit earlier here than to the rest of Europe and is also the best time to visit. Terraces fill up with people, Atlantic nature starts to bloom, and the breeze gets warmer.
One of the distinct features of Lisbon is its rich and spectacular heritage of azulejos. These pretty glazed tiles can be found throughout the city covering houses, being used for street signs, and gracing church interiors. Combine your tour of Old Lisbon with hunting for azulejos in the traditional neighbourhoods of Alfama, Mouraria, and Chiado. To learn more about the history of this very Portuguese phenomenon, pay a visit to the fantastic Museu do Azulejo.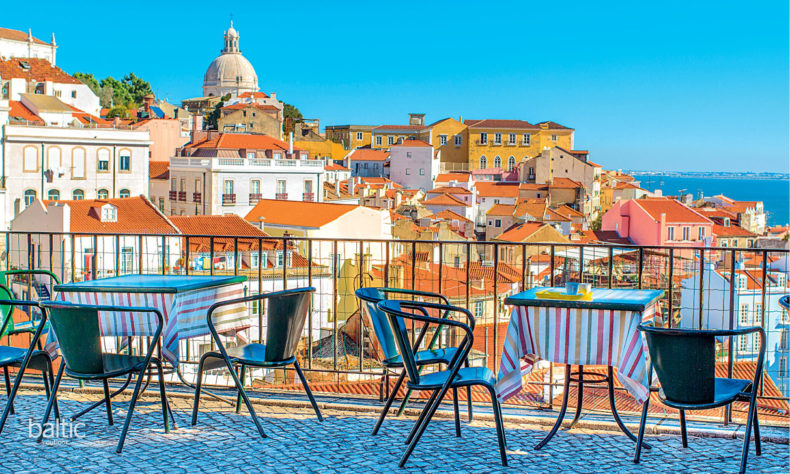 Fancy a refreshing walk? Head to the stunning Costa da Caparica, the favourite sandy coastline of Lisbonites, where you'll find miles of interconnected beaches with unparalleled Atlantic views. If you're into more active pastimes and aren't afraid of getting wet, try surfing or kitesurfing. The waves and wind here are mild, making it a comfortable starting point for beginners.
On both the culinary and cultural front, there's no better place to be than a tasca. These tavern-like establishments scattered around the city are Lisbon at its most traditional. Not only will you taste hearty local food at affordable prices, but you can also get lucky and see a performance of fado, the old Portuguese music genre of sad, melancholy songs. Some of the best are A Tasca do Chico and A Tendinha do Rossio.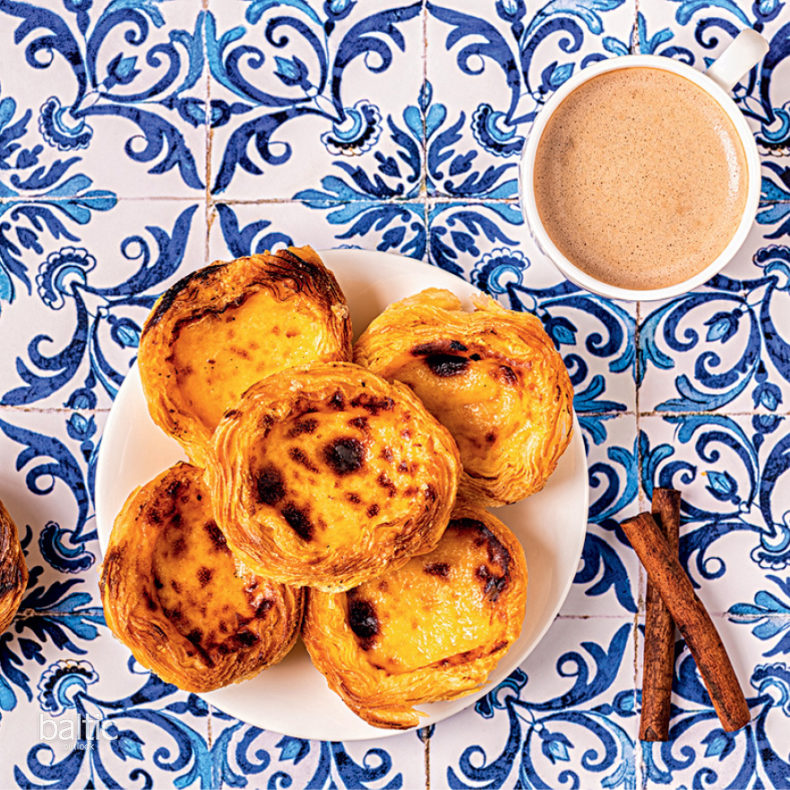 Finally, make the most of Lisbon's oceanside location by picnicking next to some of the most dramatic cliffs that Europe has. Take a local train to the pretty resort town of Cascais and stroll along its fantastic boardwalk. Find a spot you like, and don't forget to bring along some Azeitão cheese, sweet Setúbal wine, and the superstar of Portuguese desserts, pastel de nata. Then sit back and give in to the magnificent Atlantic beauty.
Rome: a flowering city wreathed in antiquity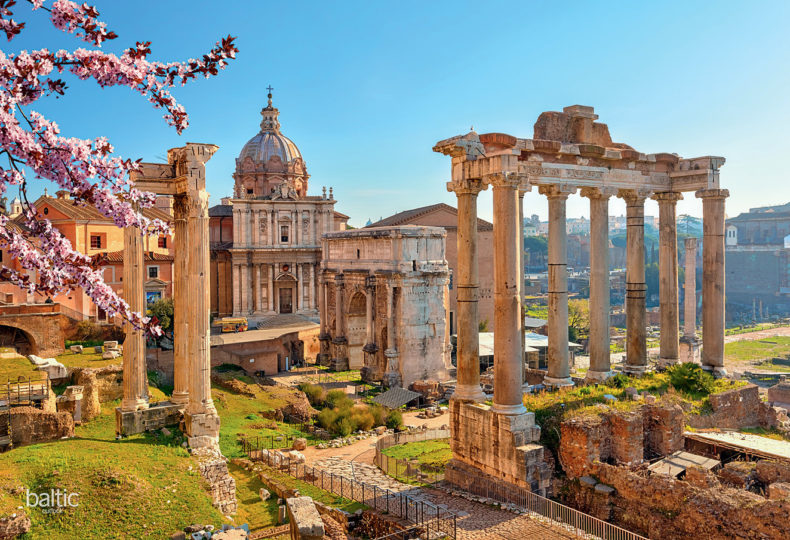 The Italian capital is one of those destinations that always has something new to offer no matter how many times you visit. It's an ultimate art lover's paradise, a truly eternal city packed with ancient sights, and a huge city with a never-ending supply of bars, nightclubs, and restaurants. Rome takes the dolce vita concept seriously and is ready to share it with those willing to accept it.
You can quite literally taste the arrival of spring here. Mouthwatering seasonal meals such as vignarola (a traditional vegetable stew), carciofi romanesco (Roman-style cooked artichokes), and abbacchio (a suckling lamb dish) are the perfect accompaniment for your visit. Check out the casual Trattoria Da Enzo al 29 or opt for the more contemporary Il Marchese. Both are devoted to Roman specialties.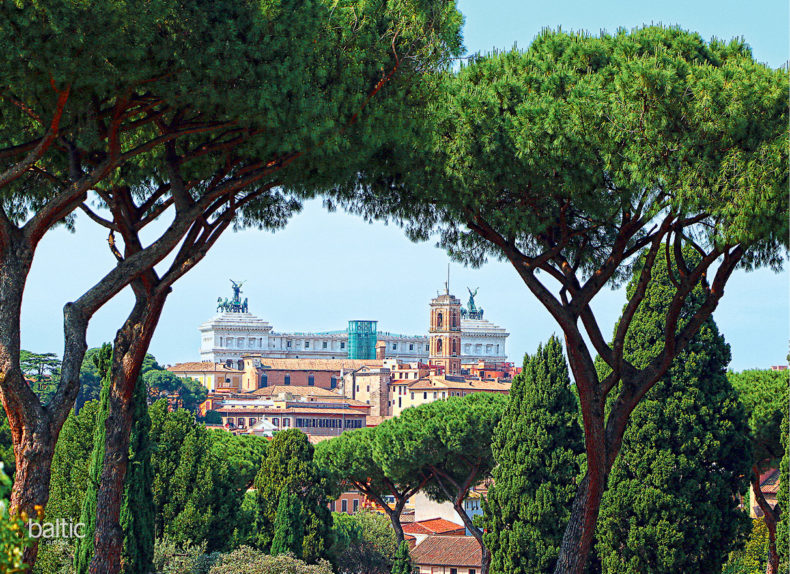 In early spring, urban buzz reclaims the public spaces of the Italian capital. And there are few better places to celebrate the warmer days than the Tiber River embankment. The neighbourhood you're looking for is Trastevere, where locals occupy the many lively riverside bars. It's a truly magical experience to meet the crimson Roman sunset next to the river knowing that a fun-filled evening awaits. So be sure to do just that.
If you agree that in vino veritas, get acquainted with Rome's tasteful wine-bar scene in its many enotecas. A local label to try is Frascati white wine. Lively Il Vinaietto on the Via del Monte della Farina in the Regola neighbourhood is an ideal pick for a true Roman atmosphere. Bortone is another place to check out for a perfect wine experience.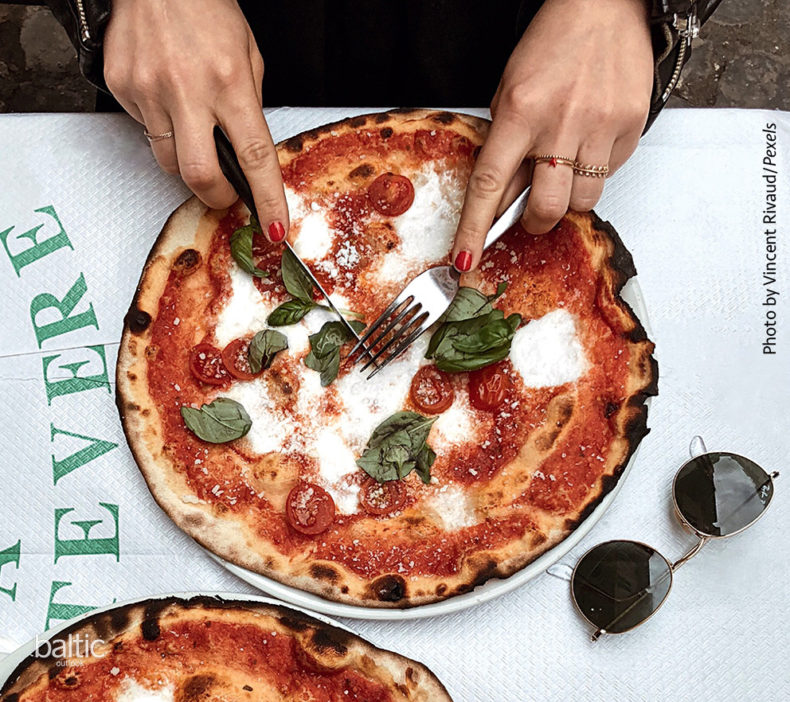 And no visit to Rome is complete without strolling among the ruins as Byron and Goethe once did. Get a new perspective by heading to the lesser-known but still spellbinding Aqueduct Park, which boasts the remains of the city's ancient water structures and offers miles of green space. It has starred in two staples of Italian cinema: as a backdrop for the opening scene of Federico Fellini's La Dolce Vita and as an amateur theatre stage in the more recent La Grande Belleza by Paolo Sorrentino. Both films are essential for pre-visit Rome inspiration.
Malaga: Andalusian lifestyle and gorgeous weather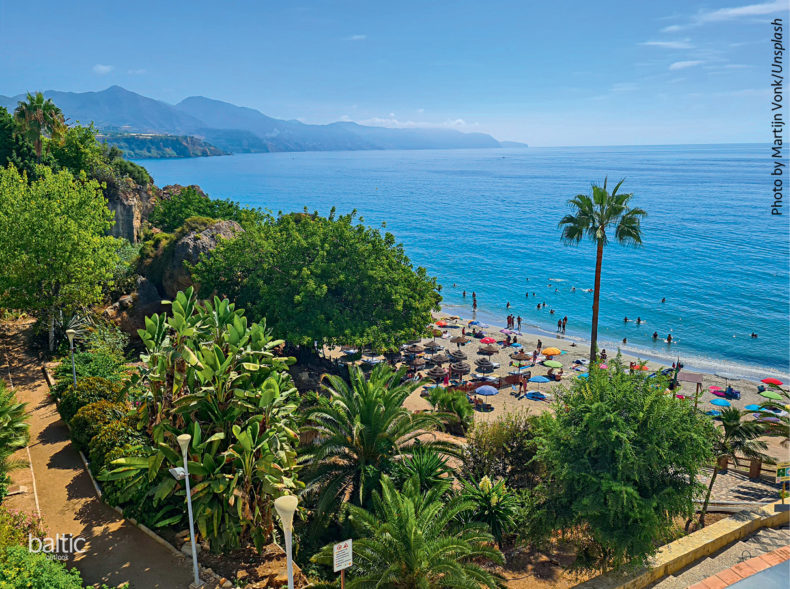 With an average of 300 days of sunshine a year, Malaga is a Spanish feel-good destination that's big enough to offer a quintessential Andalusian experience and small enough to provide a hassle-free Mediterranean holiday break. A kaleidoscope of picture-perfect beaches, ancient fortresses, superb cuisine, and alternative culture, this city certainly knows how to impress.
While summers here tend to be quite hot, early spring is a perfect time to embark on long hikes exploring the city's hills. The Moors, an enigmatic Muslim people that ruled Andalusia in medieval times, left a stunning legacy of fortresses here. See the unique Alcazaba of Malaga with its beautiful gardens, intricate ancient architecture, and wonderful city views. Another Moorish fortress, the Gibralfaro, offers even higher vistas and more history. Visit both for a complete Old Malaga experience.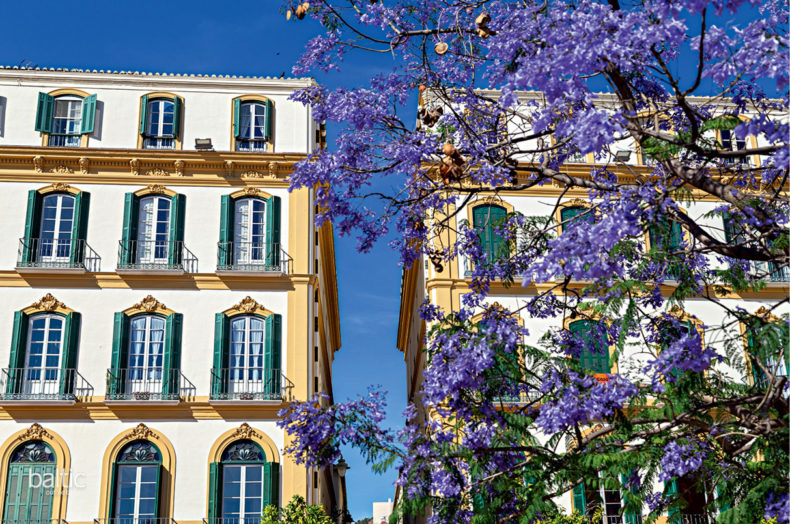 Once you're done with the hills, descend into the labyrinthine Old Town to feel the pumping heart of this middle-sized Spanish city. The many plazas provide a great place to enjoy a lounging coffee break and lazily observe the city life go by. It's all about self-indulgence, after all, and Malaga is great at that.
You can't really talk about Malaga without mentioning the sea. The city is the capital of the marvellous Costa del Sol and has many cool beaches to choose from. For a relaxing time without crowds, go to the seaside promenade in the Pedregalejo neighbourhood. A visit wouldn't be complete without trying traditional grilled sardines on skewers.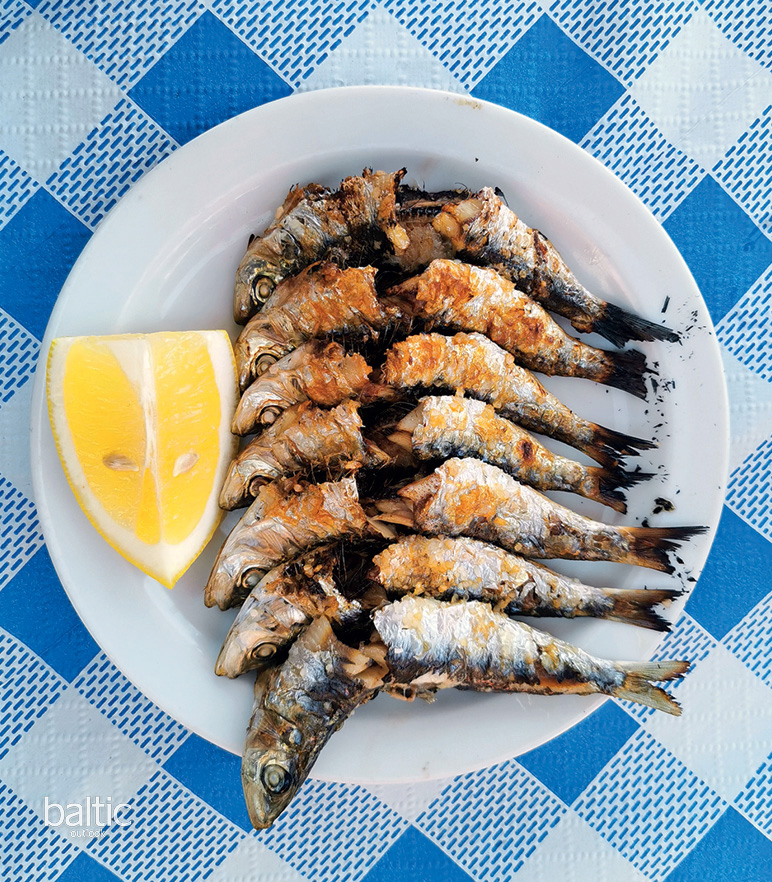 Seeing as spring is the time for flowers, the Jardín Botánico Histórico La Concepción (Malaga's botanical garden, founded in 1885) is the best place to marvel at a diversity of flora in bloom. One of Europe's few gardens with subtropical plants, it's an ideal spot to rewind, reflect, and recharge amidst the lush greenery. There are a variety of thematic routes across the impressive 23 hectares of the garden, and it's also one of the best viewpoints in the city.
Read more about authentic travel experiences in Baltic Outlook.
Text by Pavlo Fedykovych