It may be Scandinavia's grandest, oldest capital, but Stockholm has changed almost beyond recognition since airBaltic's first-ever flight touched down there a quarter of a century ago.
Every European city has seen itself transformed in the past 25 years. The changes visited upon Stockholm in that time have been subtle but fundamental.
These days, the city is a cosmopolitan global capital and a benchmark for smart, green living.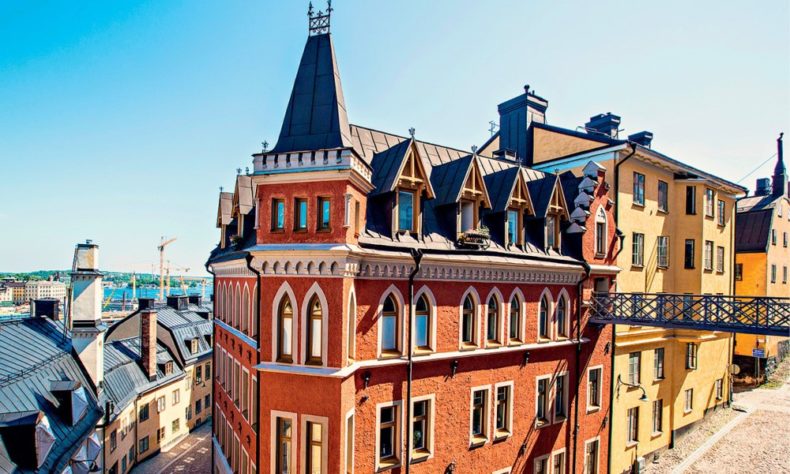 In Stockholm, it began with the transformation of districts close to the city centre. What were once predominantly residential, working-class areas quickly became buzzing hubs. Living in the city became fashionable again, and a property boom followed.
But one of the most obvious results of the city's 'smart' thinking is that it has almost emptied the city centre of cars. That has not only benefited walkers but also resulted in an explosion of cycling. 'Stockholmers go everywhere by bike these days. That is a vast difference,' says Samuel Branting, an editor at Stockholmskällan.
Self-propelled movement in the city is not confined to dry land. Stockholm sits on 14 granite islands connected by 57 bridges; water is something the city has in plenteous supply. In the 90s, swimming in the city's waterways was not advised, but in recent years Stockholm has cleaned up its harbour water. Beaches and bathing spots are scattered around the inner city. Among the best are the beaches at Trekantsbadet and Oxhålsbadet, of which the latter is particularly suited to winter swimming with its wooden docks. Others, such as Liljeholmsbadet, are also equipped with saunas.
More excitingly, new museums have sprung up, many of them in buildings long since vacated by old industry. Fotografiska, the Swedish museum of photography, is situated on the fashionable southern island of Södermalm. From the current lineup, Lauren Greenfield's evocative Generation Wealth has to be seen. But anyone with fond memories of the Nintendo Entertainment System and Super Mario Kart will love the Spelmuseum (Museum of Video Games). It explores all aspects of video game culture past and present.
New, trendy districts have popped up in areas that were once working-class or industrial.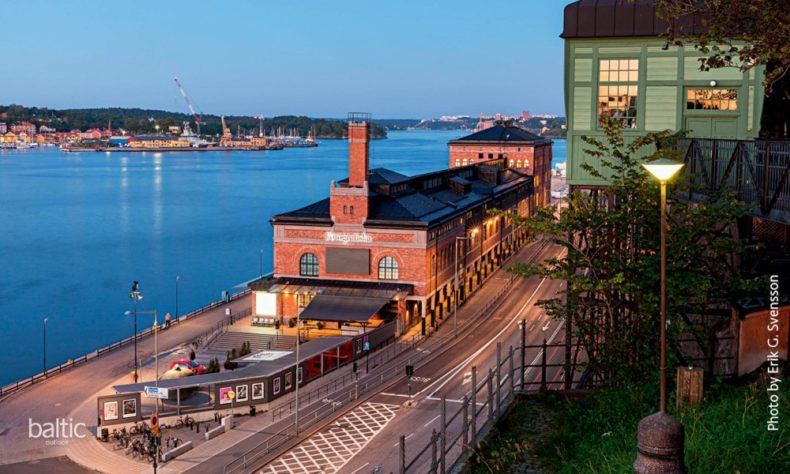 The most famous is Södermalm that now hosts a generous proportion of the city's best bars, eateries, boutiques, galleries, and performance venues. One of the first things to arrive was the nightclub scene from out by the docks. Legendary clubs like Le Garage and Tritnaha opened up in Södermalm long before the delicatessens moved in. These days, the island's club scene is dominated by the two-storey Under Bron (Under the Bridge).
There are more established attractions on Södermalm as well, such as Sweden's National Museum, Stockholm's second opera house (Folkoperan), and the cliffs that line the island's north edge and offer great views. A walk down Hornsgatan and an exploration of its side streets will take you past plenty of good cafés, bars, and shops.
But as always with trendy neighbourhoods, the epicentre never stays in one place for long. Nowadays you'll hear Stockholmers referring to SoFo, the area of Södermalm 'south of Folkungagatan', which has become a hub for alternative shopping.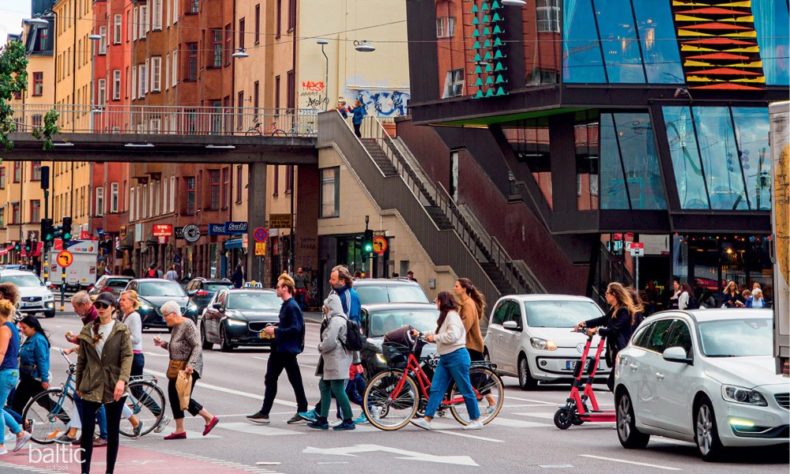 Hornstull is Södermalm's new capital of cool. It sits at the western end of Hornsgatan, and it was once a no-go area with more than its fair share of crime. Now it has cleaned up, made the best of its waterfront location, and become a mecca for craftspeople who have opened up shops selling handicrafts, clothes, and more. Hornstull Marknad is a flea market of sorts, where you can find pretty much anything: vintage, art, design, crafts, antiques, and, of course, food trucks. It's temporarily closed, but there's talk of a winter opening, safety permitting. In the meantime, there are plenty of other options nearby, especially when it comes to food, including the Brooklyn-styled Tjoget. Film buffs should drop by the coolest cinema in town, Bio Rio, where the vibe is distinctly more 1940s than 90s.
It's not just Södermalm that looks different these days. Hammarby Sjöstad is situated just across the water from Södermalm and was an industrial wasteland until its rebirth as an eco-district. 'Big changes in the cityscape are usually connected to industrial shifts,' says Branting. The meat-packing district, Slakthusområde, is a new hotspot for nightlife and points to the interesting things happening in Odenplan. The latter is a square in the northern corner of downtown Stockholm that has upped its game. As well as the National Library of Sweden, it is home to hospitable cafés and a touch of Stockholm's old grandeur.
The city's modern architecture has not proved so popular.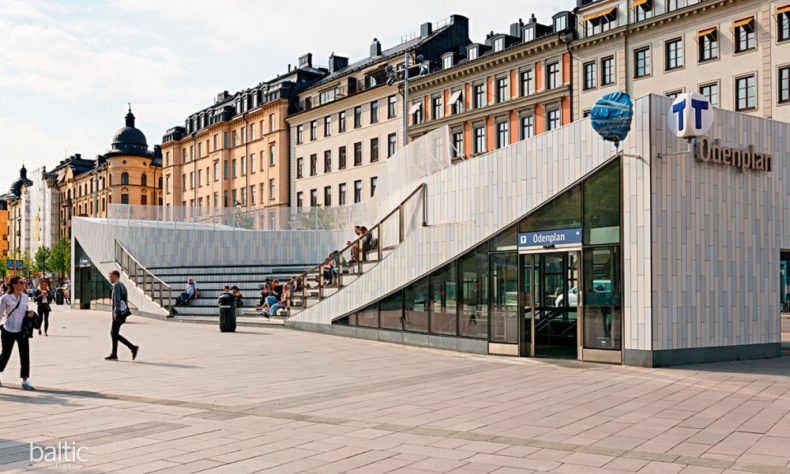 Many of the city's streets were straightened to accommodate cars in the post-war years, which prompted the springing-up of dozens of unpopular concrete edifices. For many, the 'Venice of the North' lost a good proportion of its beauty.
One difference returning visitors will certainly notice today is the disappearance of what many considered to be Stockholm's biggest eyesore – the series of concrete bridges, locks, and flyovers that connected Södermalm with the Old Town at Slussen. Well, Slussen is no more. In 2016 the wrecking balls finally began to swing. When construction is complete in 2026, the new Slussen will be flat, sleek, and elegant.
Elsewhere, building has outpaced demolition. New structures have sprung up all over the city to complement its grand Arts and Crafts-style apartment blocks, its distinctly Nordic Neoclassical structures, and Brutalist concrete edifices. The most obvious of them is the gigantic Stockholm Waterfront, a meeting of offices, a hotel, and a conference hall.
One of the most beloved buildings of the past quarter of a century is the new home of the private collection of Sven-Harry Karlsson. People love the way Sven Harry's Art Museum looks from the front. The museum is worth a visit for its art collection as well as its exterior beauty.
Of all the senses, the taste of Stockholm has transformed itself most markedly over the past 25 years.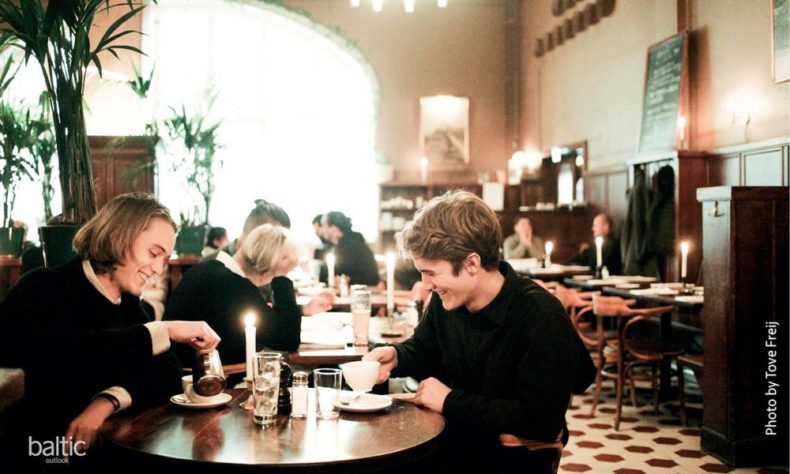 Much of that is connected to globalisation and immigration. A comprehensive ethnic food scene barely existed in 90s Stockholm. But with the influx of immigrants from Africa, Southeast Asia, and the Middle East, that scene has not only matured but has moved from a side-show to being a central part of the town's culinary tapestry.
Southeast Asian cuisine has been a strong suit in Scandinavia since the 1970s. It has even taken on board some of the New Nordic principles of locally sourced, fresh ingredients. The food-truck craze came to Stockholm a few years ago as well, but now some of those trucks have become actual restaurants, even restaurant chains. The best known is Indian Street Food, with various branches. Another is Falloumi, whose restaurant in Södermalm specialises in Arabic and Mediterranean dishes.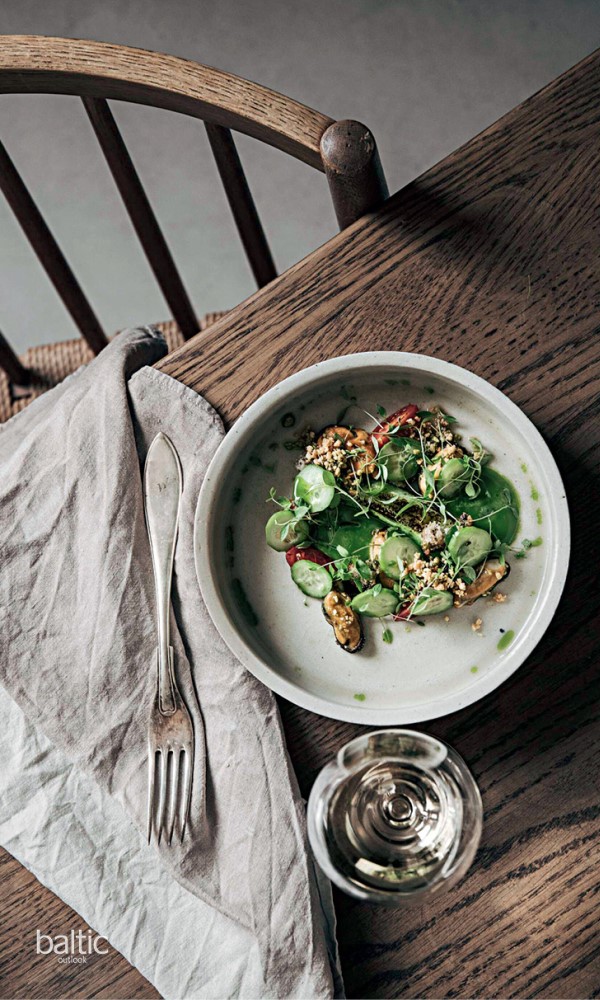 Like the rest of Scandinavia, Sweden seems to have abandoned the cheap, fizzy lager. Look out for beers from St. Eriks Bryggeri, which are stocked in plenty of Södermalm-type restaurants, while anything from the Gamla Enskede Bryggeri is also worth a sip. Of course, nothing goes with beer like pizza. Try Taverna Brillo on Sturegatan, which serves probably the best pizza in eastern Sweden.
Thanks to the New Nordic revolution that has swept through the region, native Swedish food has also changed. Stockholm's own culinary renaissance began in the 90s. These days, it's fresh, ecological, and focused on quality over quantity. For locals, Bistro Boheme on Drottninggatan has remained a firm favourite since the 90s, but you won't be disappointed at Frantzén, the city's best-known new Nordic restaurant. Among its most celebrated dishes is the locally sourced pork marinated for a week in soy sauce, smoked for 24 hours, and then hung out to dry for 100 days.
Where to stay
Literally named 'at home', this ultra-stylish hotel opened in 2012 and delivers what it promises: the feeling of being a guest in someone's elegant townhouse. It also has a spa and gym.
Sköldungagatan 2 (Valhallavägen)
Where to shop
Now recognised as Sweden's coolest specialist fashion brand, Acne Studios was founded in 1996. It has since spread all over the world but retains a number of stores at home in Stockholm. The flagship outlet on Norrmalmstorg is of real historic interest – it was the scene of the bank robbery and hostage-taking in 1973 that gave rise to the term 'Stockholm syndrome'.
Norrlandsgatan 10
Where to eat
This seafood restaurant is a Stockholm institution whose roots can be traced back to 1897. It was here, in 1924, that two businessmen made an agreement to establish the Swedish carmaker Volvo. 'A wonderful mix of the traditional and the modern,' says the Michelin Guide. The description could apply to the interior as much as the food.
Stureplan 2
Don't miss
This museum offers a frank look at Sweden's complicated relationship with alcohol, which, outside of bars and restaurants, can still only be purchased from state-controlled Systembolaget outlets. An examination of new developments in Swedish cider lasts until the beginning of November, but permanent exhibitions remain in situ.
Djurgårdsvägen 38