When you plan your summer holiday, you know that everything revolves around the sun. And where better to enjoy the beaming sunrays of summer than in Helsinki, where days can last as long as 19 hours? The world's biggest sun lovers clamor for the endless days of the Baltics and Scandinavia; here's where they're staying for hip, luxurious accommodations.
Hotel Indigo Helsinki – Boulevard
Just ten minutes away from Helsinki's iconic Market Square, Hotel Indigo Helsinki – Boulevard is situated in the city's eclectic and energetic Design District. While its tree-lined streets give an appearance of historic European class, a thriving creative community bubbles beneath the surface. A quick walk through the neighborhood offers access to hip restaurants, edgy galleries, and the Alexander Theatre, a Finnish cultural icon that is home to everything from classic operas to local comedy shows. Design takes a leading role in the lobby and rooms at Hotel Indigo, where Scandinavian style is in full force. Light abounds in each of the hotel's 120 rooms, with large windows taking advantage of Finland's phenomenal summer sun. You may be taken aback by the decor; many Hotel Indigo rooms feature large, quirky wall murals.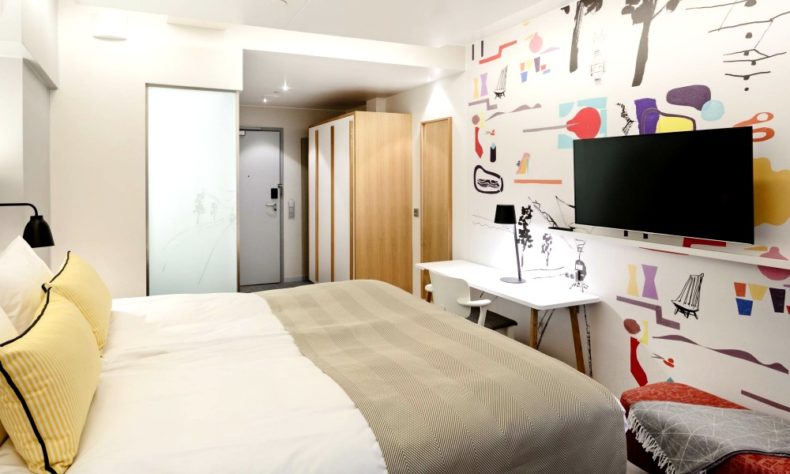 GLO Hotel Art
Similar in style and situation to the Hotel Indigo, Helsinki's GLO Hotel Art stands out with its magnificent building. Around the corner from Hotel Indigo in the Design District, GLO Hotel Art is housed in an Art Nouveau castle dating back to the early 1900s. Nowhere can you enjoy it more than in the hotel's cellar restaurant, the GLO Art Kitchen; an array of Finnish flavors can be found on this dinner-only menu. In town on business? Splurge a bit on a GLO Luxe room with gorgeous wood features and a simple Scandinavian design work desk you'll want to take back home. Cool off after a long day in the sun under your own rainfall shower, then sleep late the next morning with the aid of very-necessary blackout curtains. Not one to waste the day? Go for a 4:30AM jog and enjoy the impossibly early sunrise of Helsinki's summer.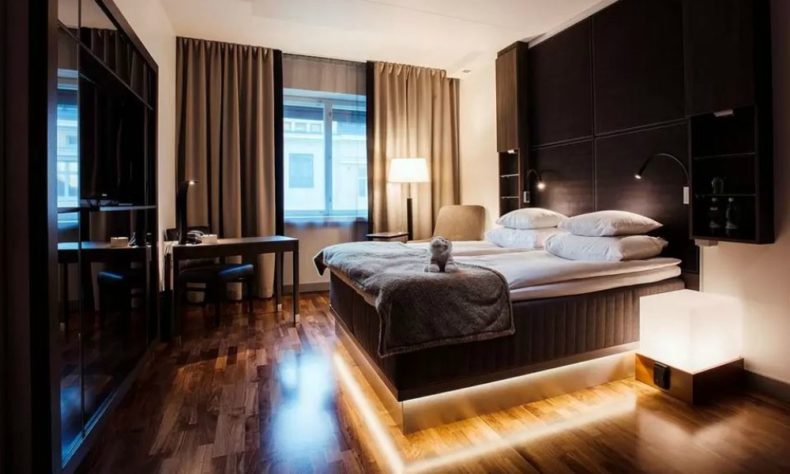 Hilton Helsinki Kalastajatorppa
What's a summer vacation without a little beach relaxation? Your best bet for sunbathing in Helsinki may be the Hilton Helsinki Kalastajatorppa; don't worry, there won't be a spelling test. Located 15 minutes away from the city centre by tram, this tranquil oasis overlooks the Gulf of Finland and offers its guests a private beach during the summer months. You won't believe the feeling of escape you'll enjoy while staying just minutes from a thriving Scandinavian capital.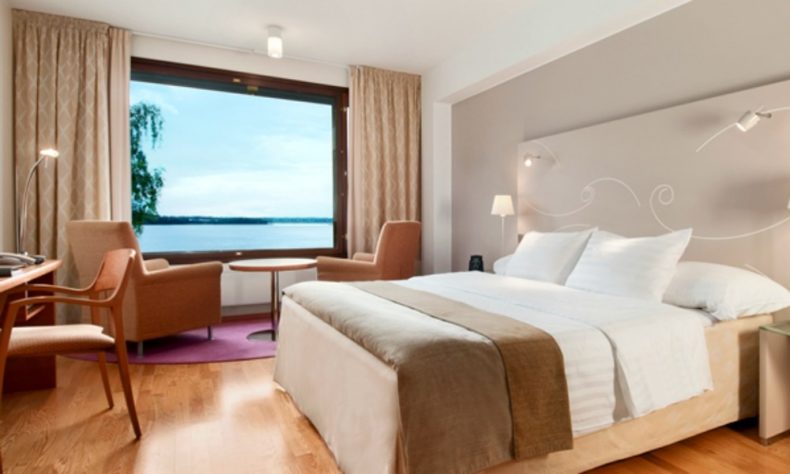 Photo taken from Hilton.
Kalastajatorppa's rooms are appointed in the classic Hilton style, never wanting for luxury. However, it's the amenities that set this property apart from the pack. In addition to the private beach, the hotel's campus boasts a wooded jogging trail just steps away from the lobby and six tennis courts for your enjoyment. Of course, your Helsinki holiday experience wouldn't be complete without ample time spent in the sauna; four beautiful facilities offer the best in Finnish relaxation, and you can enhance your spa day by booking a massage or aromatherapy treatment.
Book your tickets to Helsinki now!