Rome and pizza go together like hand and glove, and it would be highly unkind to yourself and to Romans and Rome if you didn't try a single pizza while here. Of course, on every corner you'll find pizza joint making theirs the proper way – in a wood fired oven – claiming they serve the most delicious pizza in town. But let's not fool ourselves – that's not true, you'll get pizza that is just pizza, whereas the places listed below will take your love to pizza to a whole another level.
Ai Marmi
An entirely baffling pizzeria – until you visit it. It's like being at a pizza theatre, where the starring role is played by a baker, a somewhat nonchalant yet punctual waiter, and pizza itself. A place where on a weekend the waiting list can stretch to two hours, but you should know it's worth it – the super-thin pizzas are utter perfection, and that's well-known by locals and many guests of Rome alike. The only thing you hear at this pizzeria is conversation at such noise level that drowns out your own thoughts, and then also the beautiful sound that rolling pizza dough makes. The speed of pizza rolling is unbelievable, and every evening since the doors open at 18.30 to midnight or even later that speed never slackens. The choice of pizzas here is classic, and one pizza will be enough for one person. Gorgonzola pizza with bacon – lovers of blue cheese will love it, and the bacon in this one is cured ham, so no worries. Before you dig into your pizza, try the antipasti as well – deep fried olives stuffed with meat filling, zucchini flowers when in season, bruschetta. Be ready for a wait, and then an adventure, some loud conversations and a perfect pizza.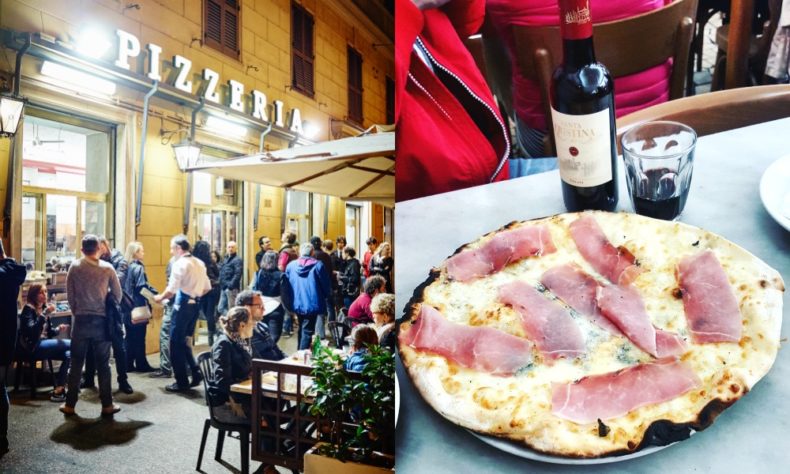 Pizzeria da Remo
Another one of the pizza "theatres", hard to get into, but when you manage that feat, enjoy it among locals and like a local – trying to work out what and how to order, how to shout loud enough and then how to eat your food. Pizzeria da Remo is one of the quickest and most famous pizzerias of Testaccio neighbourhood – here in the wood fired ovens they make pizzas that are super-thin but slightly different from other pizzerias, and their size is perfectly enough for one hungry person, as the amount of meat or cheese on any of these pizzas is far from small. It's a good idea to also order insalata mista (a salad) and some snacks before that – like zucchini flowers with mozzarella and anchovies, deep fried cod fillet or deep fried stuffed olives. If you're feeling like a dessert, you'd better find someplace else to have it. Because here it's all about the pizza. Perfect pizza.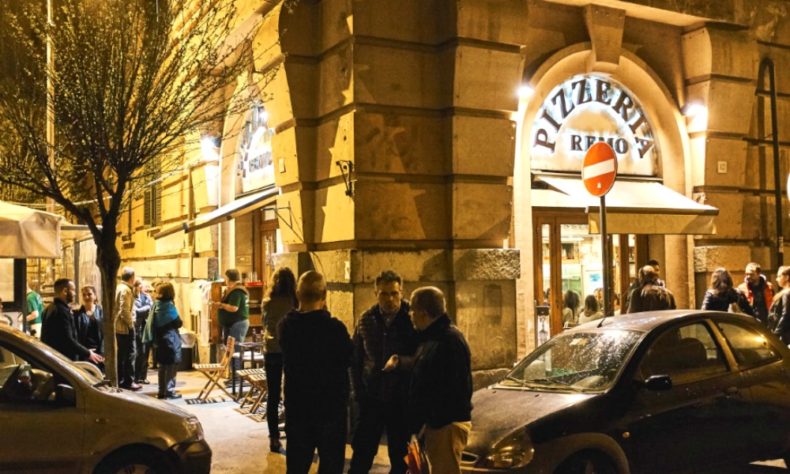 Antico Forno Roscioli
A bakery famous for its oven-baked Italian breads, pastries and white pizzas for take-away or eating in at the mini-cafe next door. If you like apples, don't say no to an apple pie, but be careful when eating it – the apples with sugar are so juicy that they can easily slide off and end up on the floor, which you don't want (such a treat must not go to waste).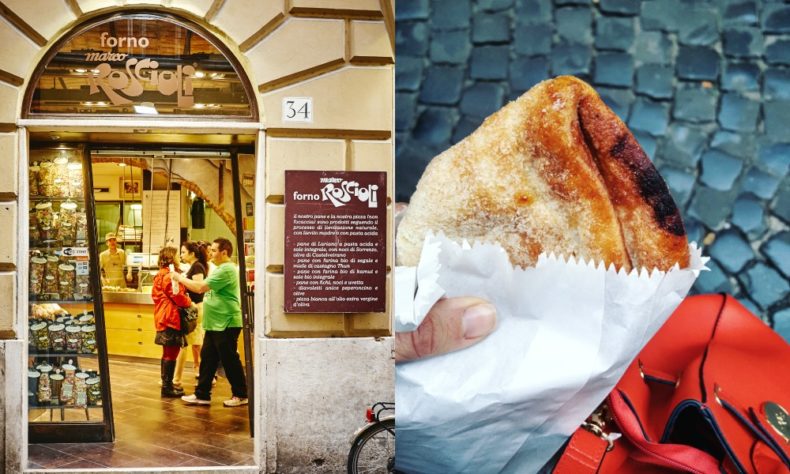 Caffè Propaganda
One of the most stylish and innovative cafes we visited in Rome, and it's so different from all the others that there's no question as to why it's called Propaganda. Although I don't know the actual backstory, it's easy to imagine how very much opposed to a place like this the real Romans and Italians could be, even if it actually combines everything – classic Italian, modern, vintage, a bit of French. It's a place where you can come for a coffee and stay for a glass of Franciacorta wine (for a great price, by the way – 7 euro for a glass) and a hearty meal, just like the locals do. When you order wine, you don't just get a drink – it comes with almonds and homemade crisps. Of course you can always stay just for a coffee and a selection of biscuits, which is a great idea in itself, but it's worth it to choose something from the menu as well, like the artichoke trio (braised, fresh and deep fried), the crispy octopus, a salad, a soup, some pasta or anything else that's available on the day and in the season. Jazz, high ceilings, an impressive selection of whiskies from Japan and all around the world, perfect food, great prices and so much more. This is the true pearl of Rome that you shouldn't miss. And, even though it's pretty close to the Colosseum, it feels so far away and so special.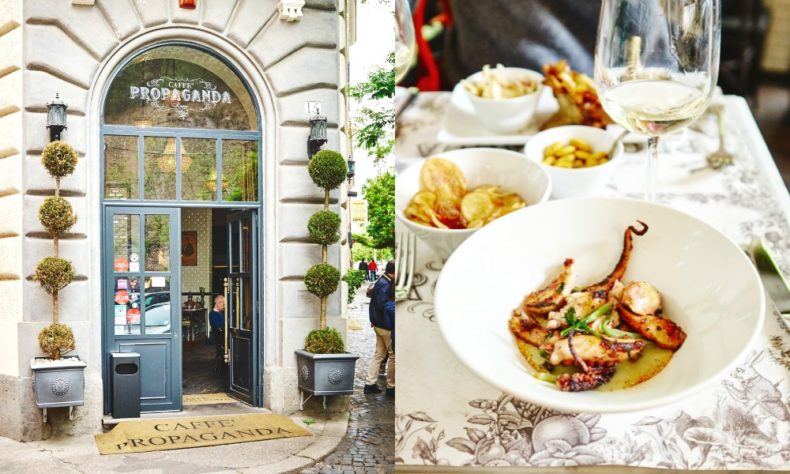 Ristorante Angelina
To be perfectly honest, if we hadn't stayed in their guest house and weren't recommended this place, I'd never have even thought of visiting it, as one thing is clear – the patrons here are either locals only or those who have painstakingly studied the most special places in Rome. Behind a tiny door there's a stairway leading upstairs, where an entirely different world opens up – pizzas are baked in a wood fired oven from dough that's been cold-fermented for 48 hours, meat and vegetables are grilled, and at least one of the three rooms is never (literally never!) silent, because every night here is so busy that there's no place even for music. This is vintage in everything – both interior and the way the food is served. Here you'll never know what kind of glass your wine will be served on the particular day, but, to be fair, it's not important at all – as soon as your food is served, the drink is out of the limelight. What's more important is to try as many of the dishes as possible. The antipasti selection here is certainly not what you expect when hearing the word – it arrives in little pots and pans in the shape of tiny meatballs, tartare, heavenly fresh ricotta, stuffed focaccia and deep fried strips of meat. The bruschetta is thin and crisp like a cookie, and you'd do well to start with their selection of bruschettas, as that'll bring you artichokes, tomatoes, anchovies and much more. Continue with deep fried seasonal vegetables (if in season, don't miss the zucchini flowers), to then proceed with the most classic of all Roman pasta – cacio e peppe (served with a super-creamy cheese sauce and lots of black pepper) or one of the grilled meat dishes (if you're having a hard time choosing one, order the selection of grilled meats). Like pizza? Go on, order it – pizza here is excellent. You might enjoy the white pizza with porcini mushrooms, rocket and cheese – white pizzas are a regional specialty, so this will be a very good choice. But whatever you do and whatever you order, leave some space in your stomach for their tiramisu – I've never encountered a tiramisu like theirs anywhere in the world. It's also safe to order house wine – it's more than just good. But keep in mind that you'll need an espresso after a meal like this. And a nice walk back to your hotel.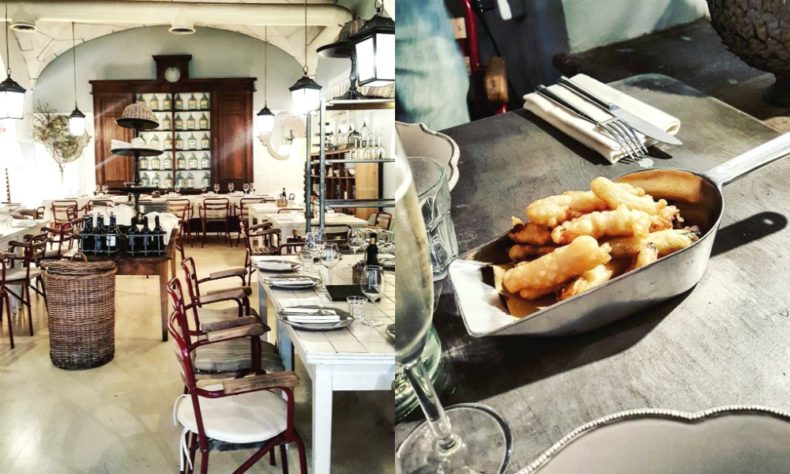 Circus Maximus Market
This is a Saturday market where farmers from the whole Lazio region come to town and bring everything that's local, seasonal and good. It's a place where you can go nuts with the choice, where you can try everything and maybe figure you'd love to live among such produce for a while. If you're a meat-eater, make sure to try the Roman specialty – porchetta, which is a whole roasted pig. The succulent meat is served with bread – it's a very simple sandwich, there's nothing more to the dish, but it tastes divine.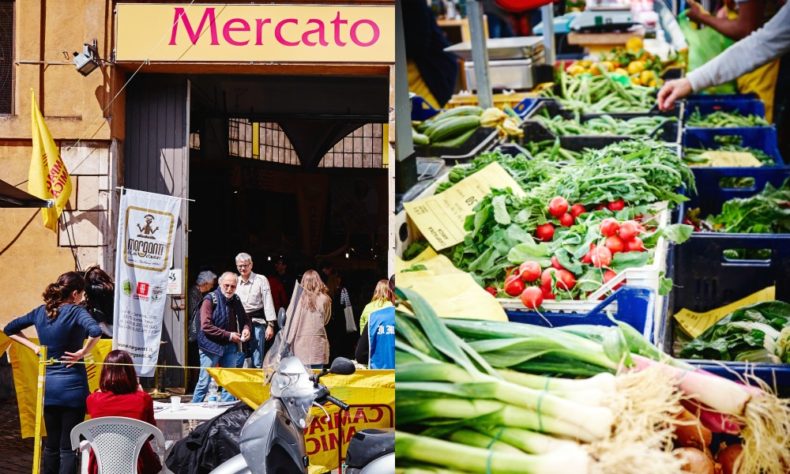 Citta dell'Altra Economia
On Sundays you'll find an organic farmers' market here, and on all other days, except Mondays, an organic grocery store is open. And right next to it – a very local, modest and absolutely excellent cafe to grab your espresso (which, by the way, costs 90 cents here) or cappuccino and enjoy it with what we call a croissant, but locals refer to as cornetto. All you really need is to take a seat outside by the big barrels, sip your coffee and slowly enjoy your cornetto. When you're done with that, you can take a walk through the local museums. And Ristorante Angelina is also within a 3 minute walk.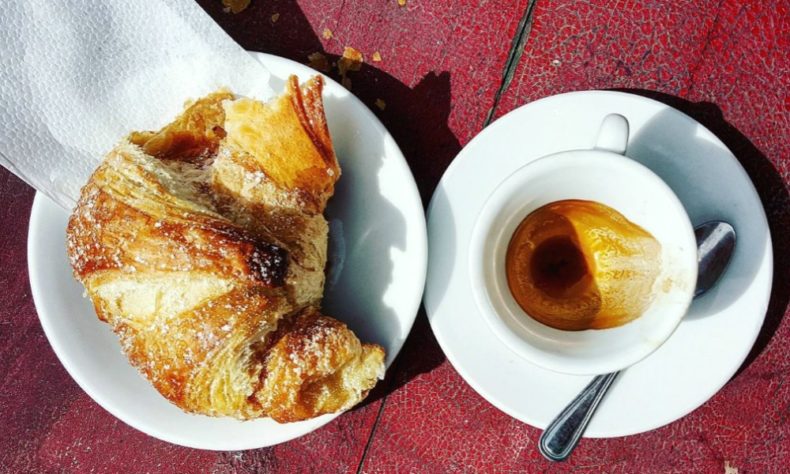 Angelina's Home
A charming, gorgeous, very romantic and Italian place in the Trastevere neighbourhood of Rome. The cluster of two-storey buildings, surrounded by a low fence, seems to be either cunningly nestled in-between higher rising houses or maybe it was there before they were built around – yet it doesn't detract from the enjoyment, whether it's the breakfast and coffee that's brought to your door in the morning, or birdsong (even closed windows can't keep it out), or the romantic bed, the gorgeous vintage decoration or the truly Italian atmosphere. Walking right past it, I wouldn't even imagine a place like this existed, but it will stay in my memory forever now. Two rooms, a small kitchen, everything you need to cook and enjoy life. Beautiful and elegant. A place I'd truly recommend if you're a romantic at heart and would like to soak up the Italian way of life with all your senses.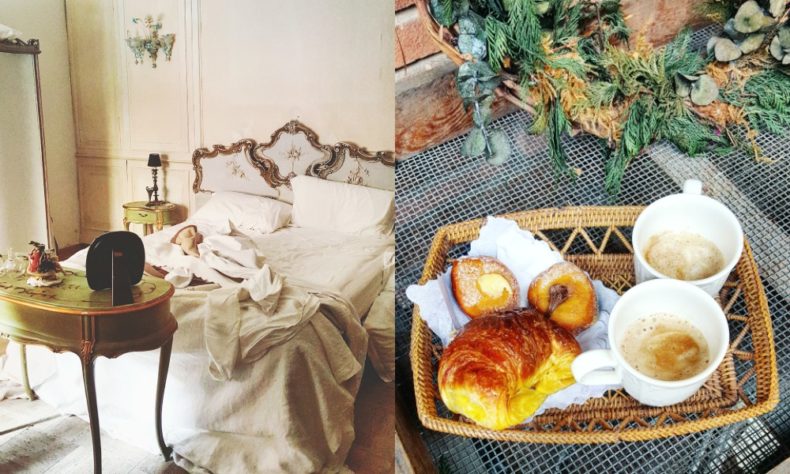 Book your tickets to Rome now!
Author: owner/editor of food magazine Četras sezonas, 4 cookbook author and food blogger Signe Meirane.
Photographer: all delicious photos captured by Armands Meirans.