Paris is big. Even infinitely big – you can feel it when you go up the Eiffel Tower or the spire of the Basilica of the Sacred Heart in Montmartre. It's like a city whose borders end never and nowhere. And that also means never-ending possibilities in food choice and flavours to enjoy. Each visit is a new adventure – of course, without missing the classics that have taken the gastronomy and the confectionery of this city to a whole another level. And the good news is – Paris is increasingly less about sweet and greasy foods, but still as well-balanced and excellent as ever.
Buvette Paris
If you have the Buvette cookbook, what you feel in its pages is exactly what it's like at the small Buvette Paris restaurant, which is almost the very same as the original Buvette in New York. Even though they have some dishes that change – like the lunch menu and some of the dinner courses – the classics of Buvette are so popular that they mustn't even think about changing anything in the most part of their menu. And I see no reason why they should, because who doesn't want a perfectly cooked, juicy croque madame, with mouth-watering ham baked between crunchy layers of cheese? To make it even more filling, it's served with soft fried egg and thin slices of ham. If you're not in the mood for meat, the bruschetta with creamy scrambled eggs, served with salmon, might just be the perfect start. Then continue with the best scones you've ever had, served with a dollop of room temperature butter and homemade vanilla and orange jam. Something for dessert? An airy waffle, topped with tender crème fraîche and berries – even the harshest critic will find it hard to fault. And that's just a glimpse of what's available. Because there's also extraordinarily moist chocolate cake, croissants, crumble, salads for lunch and coq au vin for dinner. And then there are the cocktails and the wine list. It would be downright improper if you didn't try this place the next time you're in Paris..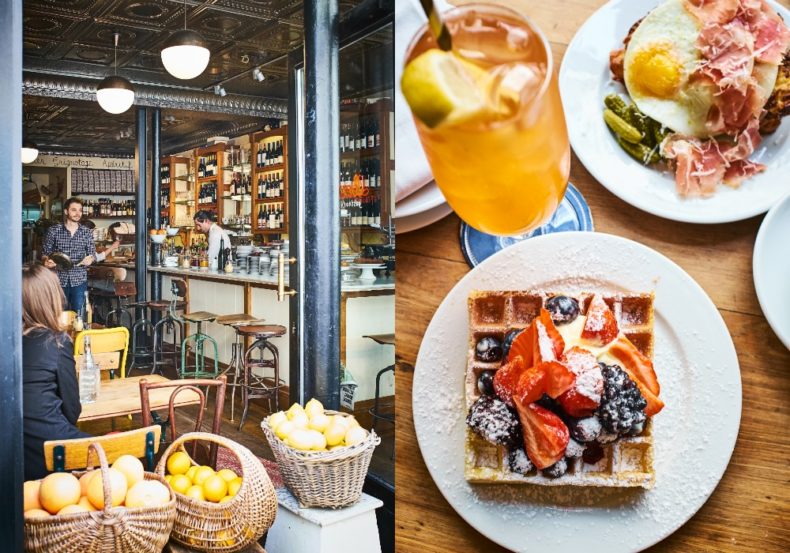 Address: 28 Rue Henry Monnier, Paris
Sébastien Gaudard
If you're looking for a place with that special super-excellent croissant and cakes, head straight to pâtisserie Sebastien Gaudard. Frankly speaking, to avoid a sudden panic you'd better stay outside and admire their treats from a safe distance, but if you have the willpower to limit yourself to a reasonable amount of crème chantilly, crème pâtissière, pâte à choux and all kinds of combinations of butter, flour, eggs and sugar that have gone through the hands of the most skilful pastry chefs, go on in, get all you want for takeaway and head to the stairs of the Basilica of the Sacred Heart to enjoy your pastries with a view of Paris. If you're not into crowds, there's also plenty of places nearby where you can hide from the hordes and enjoy each mouthful of the wonderful cakes and buns to realize there's nothing better than this.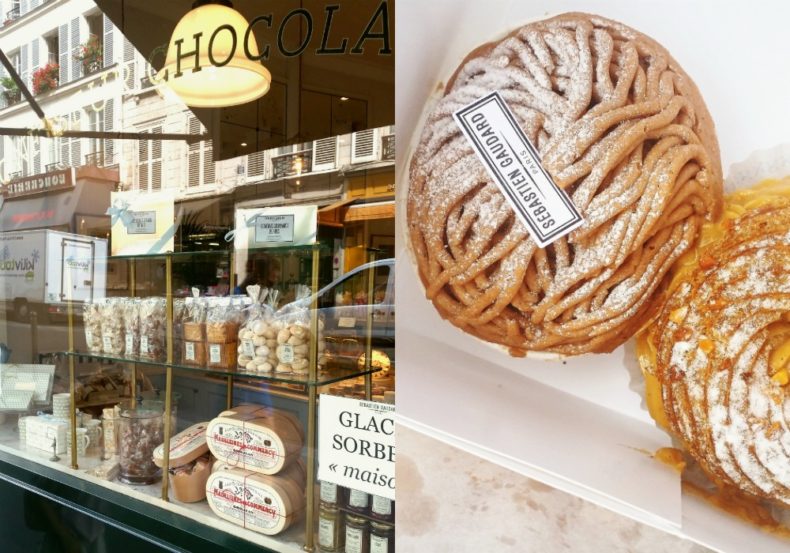 Address: 22 Rue des Martyrs, Paris
Marlette
Coffee, brunch, financiers (of the cake variety) or something else – you'll find it all at the tiny Marlette restaurant. This company started out by making organic baking mixes (do get some of those to take home) and they have now opened their own cafe/restaurant. This place is indeed tiny, but so, so good. Great cappuccino and freshly squeezed juices, and the lunch salad at the next table looked so delicious I had to fight myself to resist stealing it.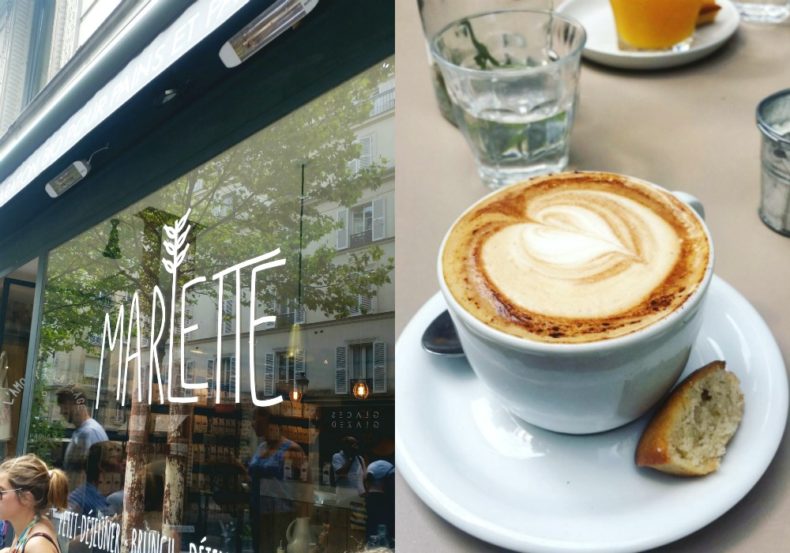 Address: 51 Rue des Martyrs, Paris
Le Coq Rico
Wishing for a lunch or dinner that's a bit more special or classic? Try Le Coq Rico, famous for their poulet rôti (roast chicken). The menu is tiny and mostly features fowl, sourced from small local farms, most of them organic. Homemade rillettes and pates, various roasts. The classic – a quarter of a poulet rôti with fries and a salad. Start with it straight away – there's nothing more classic or better. And the butter and bread they serve with it! After croissants and the rest, which was already very good, I shared my portion of the roast with my children, and we were all full and happy. And, by the way, a glass of champagne goes nicely with a meal here. And this is a place that a lot of chefs talk about.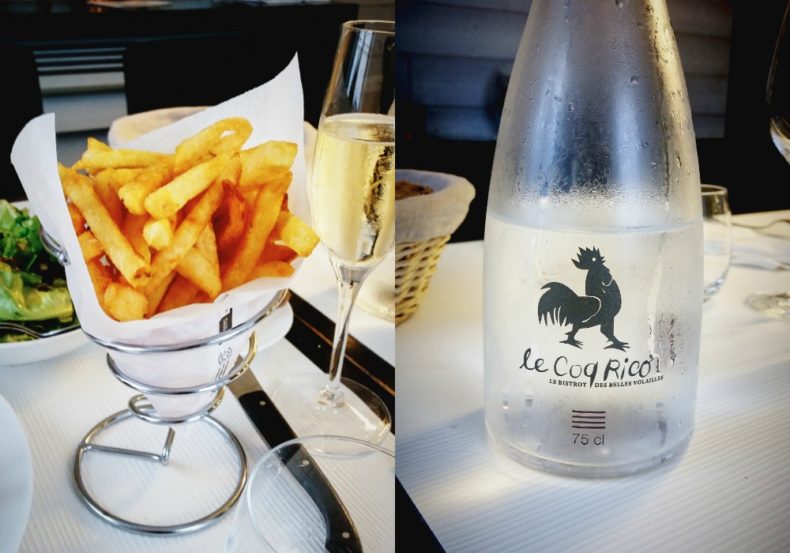 Address: 8 Rue Lepic, Paris
Book your tickets to Paris now!
Author: owner/editor of food magazine Četras sezonas, 4 cookbook author and food blogger Signe Meirane.
Photographer: all delicious photos captured by Armands Meirans.