When you want to catch the tail-end of the summer by the tail, there's no two ways about it – fly to Nice! A city where beach and culture are as close to each other as nowhere else, where there's no rush, where you can enjoy peace and quiet, French style.
Airport close to the city
If you only have a couple of days to devote to summer-catching, or you're travelling with small children, this is a major factor – just a few stops by bus, a short ride in an Uber or even a longer walk, and you're already greeted by the Bay of the Angels and the centre of Nice. If you stay at the Radisson Blu, you can also watch planes taking off and coming in for landing above the sea, and count planes instead of sheep at bedtime!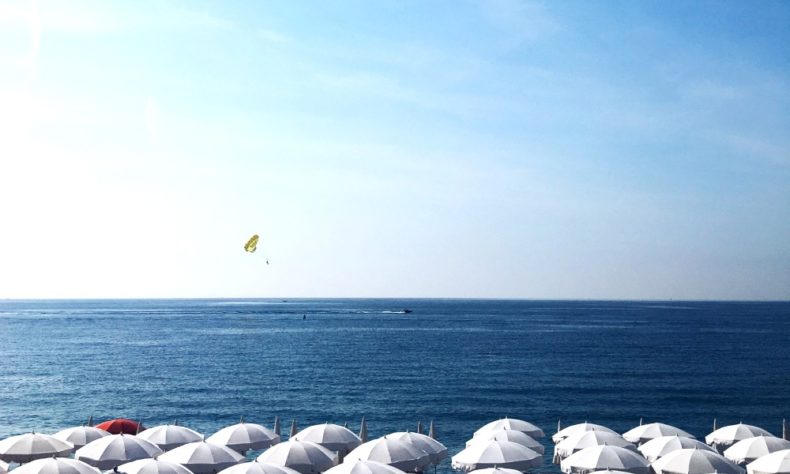 Beach
If you're from the Baltic region, you're most likely familiar with the long, long, long walk into the sea to reach a depth suitable for swimming. Well, in Nice you can forget about it. Swimmers lunge into the water even a metre from the coast, while others choose to spend their lazy day swaying along with the waves on the sandy beach or lounging away in the comfy Régence Plage chairs.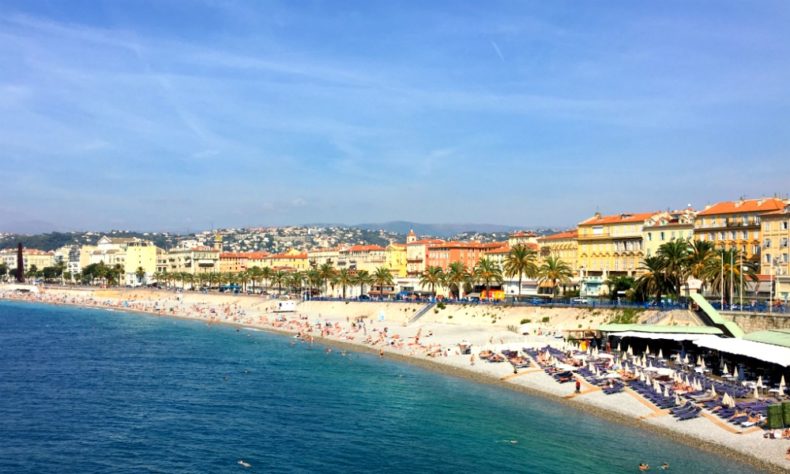 Place Masséna
All roads lead to Rome, but all streets in Nice lead to Masséna square. You cannot miss it, and when you're there, you find it hard to leave. People recline in the shade of the miniature trees, teenagers play ball games, kids and their dads frolic about in the fountains. A perfect spot for a picnic away from the bustle of the city.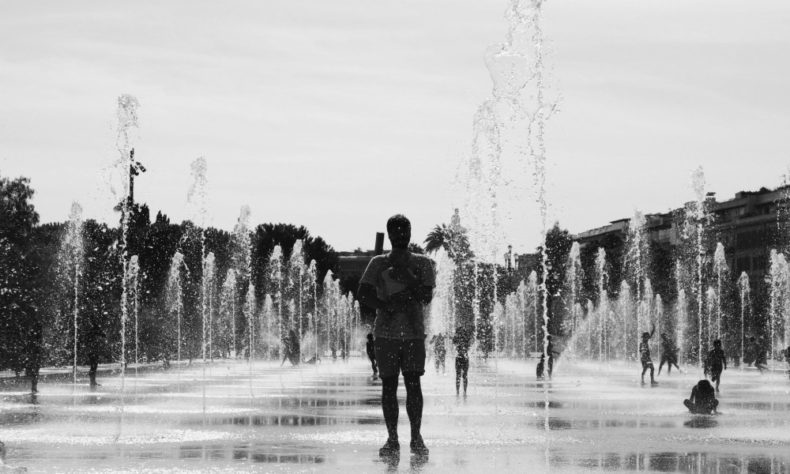 Pokémon-Go park
Gotta catch 'em all in Nice as well! Pokémon catchers' park is ideal to take a breather after a walk down the Promenade of the English. The park is like an oasis, with a fountain in its very centre, lots of Pokémon trainers, and a merry-go-round, dating back to year 1900, for the youngest travellers among you.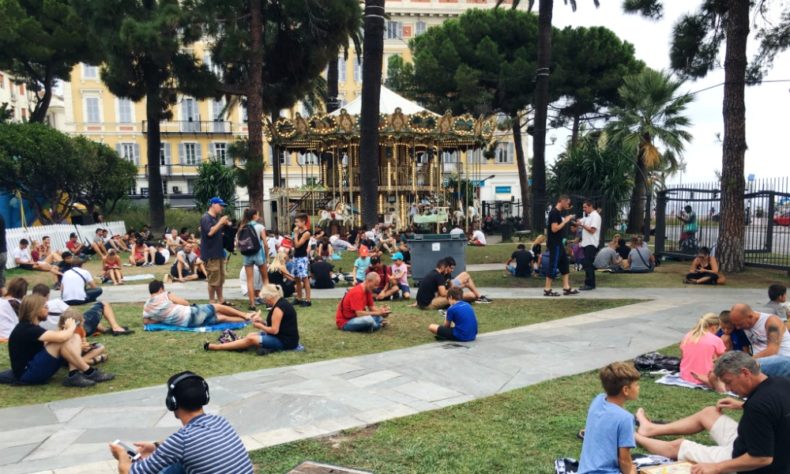 Parc de la Colline du Château & Cimetière du Château
On your way up Castle Hill, one of the most secure fortifications in France in the 16th century, you should definitely stop to catch your breath and pay a visit to the cemetery. Who would've thought you'd go "Wow, this is so beautiful!" when you enter a cemetery, but in Nice even that is possible. Later, when you get to the top of the hill, you'll find a nice park with a spectacular panorama view of both the old town and the port.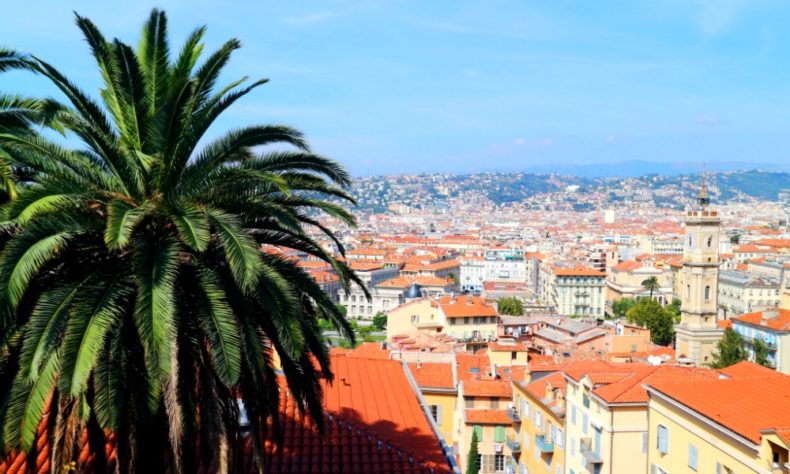 Cours Saleya Market
The most charming flower market ever! French ladies buy flowers for their living rooms, while French gentlemen are busy making bouquets. And just across from the flowers spreads a wide range of fruit, vegetables and other groceries. Everything looks, smells and feels delicious – very French, very light. But on Mondays the fruit and the flowers here are replaced by a magnificent antique market. From wooden toys and vintage Hermès handbags to antique chandeliers and exterior items.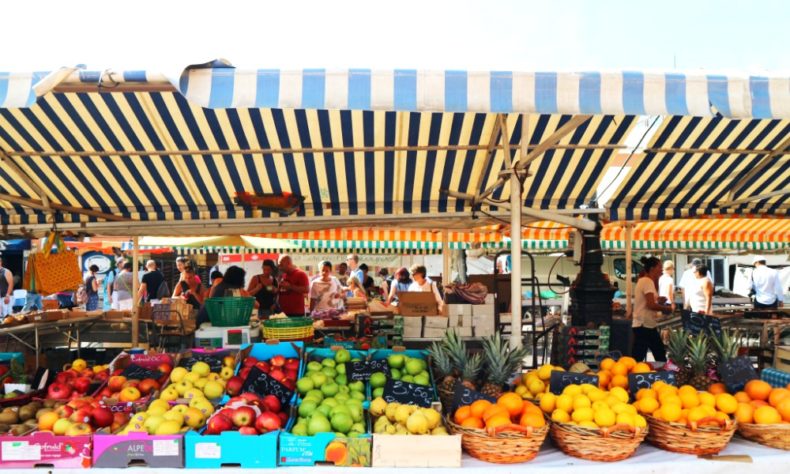 Everything is close
Nice is breath-taking in itself, but if you'd like to enrich your travel impressions even more, Cannes, Monaco and other charming places are within easy reach – even easily accessible by public transport. Practically all buses in the city go to the railway station, and from there you can take the train to wherever you desire – they go in plenty of directions every couple of minutes.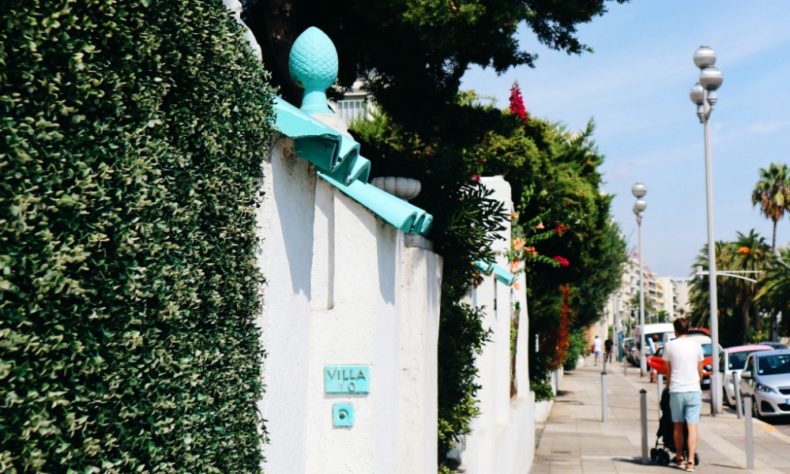 Lazy days
If you'd like to relax without ever getting out of bed, all you need is to fly straight to Nice and stay at the Radisson Blu, the hotel with the largest roof terrace in all of Nice, with a huge open pool and direct access to the beach. Watch the sunrise from your bed, and the sunset from the pool with a cocktail glass in your hand.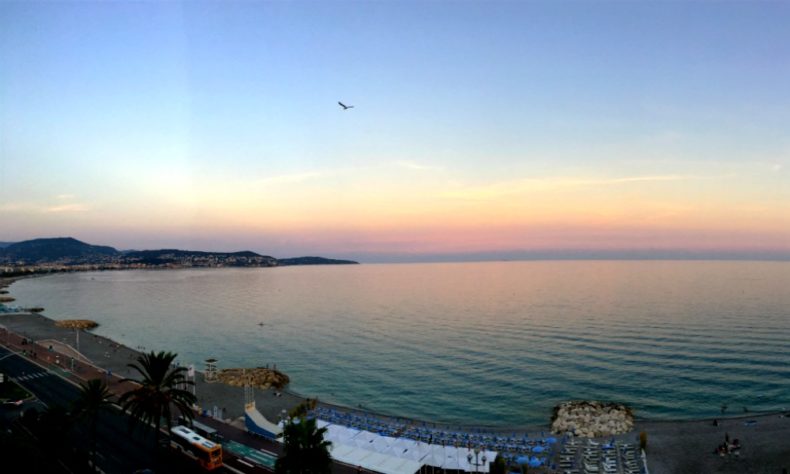 Book your tickets to Nice now!
Written specially for airBalticBlog by Agija Kola-Kanča.