If you are looking to spend an epic weekend with your closest ones, Lviv, the seventh largest city of Ukraine, is a no-brainer choice as it offers everything one would need for a couple of days of enjoying life to the fullest.
Food
It's useful to remind the foodies that Ukraine is the country of Borscht, Chicken Kiev, salo, vareniki and many more iconic dishes. Puzata Hata – the local bistro chain should be the first stop to try these. Some might also be happy to hear Lviv is the city of chocolate and coffee with niche stores and cafes easily spotted on every other corner of the city centre.
Drinks
Lviv is also the city of beer and many bars will offer their own craft beers on tap. Pravda Beer Theatre probably requires a special shout-out as the multi-story bar not only boasts a great selection of beers, but also live music in the evenings and witty anti-politics posters in their interior.
If you are not a beer person, worry not – liquors are also always in season and every bar you stumble into will greet you with their signature twist. Gasova Lampa, for example, serves their selection of spirits in test tubes with the guests having no idea what's inside until they taste them.
Prices
Once you arrive at the airport, the bus to the city centre will cost you 5 Ukrainian grivnas, which is approximately 16 euro cents. Yes. There is no typo there.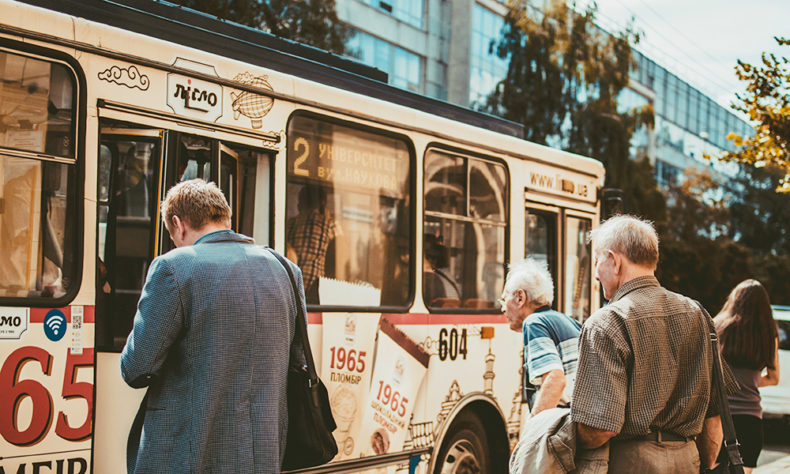 A multi-course meal in Puzata Hata will go well under five euros, but if you take our advice and head to Lviv with your best friends, 5 shots of homemade liquor, 3 dark beers, 1 cocktail and a glass of coke will set you back under 10 euros.
City
Some might think that Lviv will reek of the Soviet heritage, but that is actually not true.
Being one of the westernmost cities of Ukraine it's one of the rare ones that has catholicism as their main religion and it shows in the architecture of the city. The main square of Lviv also features a line of pastel coloured houses, making it the perfect destination for dreamy Instagram pictures.
Special treats for special someones
Care for a surprise? If you wander through the city long enough you will find yourself in a backyard filled with old stuffed animals and murals of Sigmund Freud. That should keep your weird friend happy as well.
Want to become insiders? Find Kryjivka – an underground restaurant you can only get in if you greet the door guard with the password Slava Ukraini! (Praise Ukraine!)
That being said, we can assure you Lviv is special in so many different ways, making it a versatile destination that would please everyone's weirdest requests to make a vacation a successful one without breaking the bank.