For several years now, airBaltic has been inviting bloggers and influencers to become ambassadors for the airline and introduce its new destinations to their followers by fully embracing the local experiences. We've also invited them to become ambassadors of their own countries and share what they love most about where they live.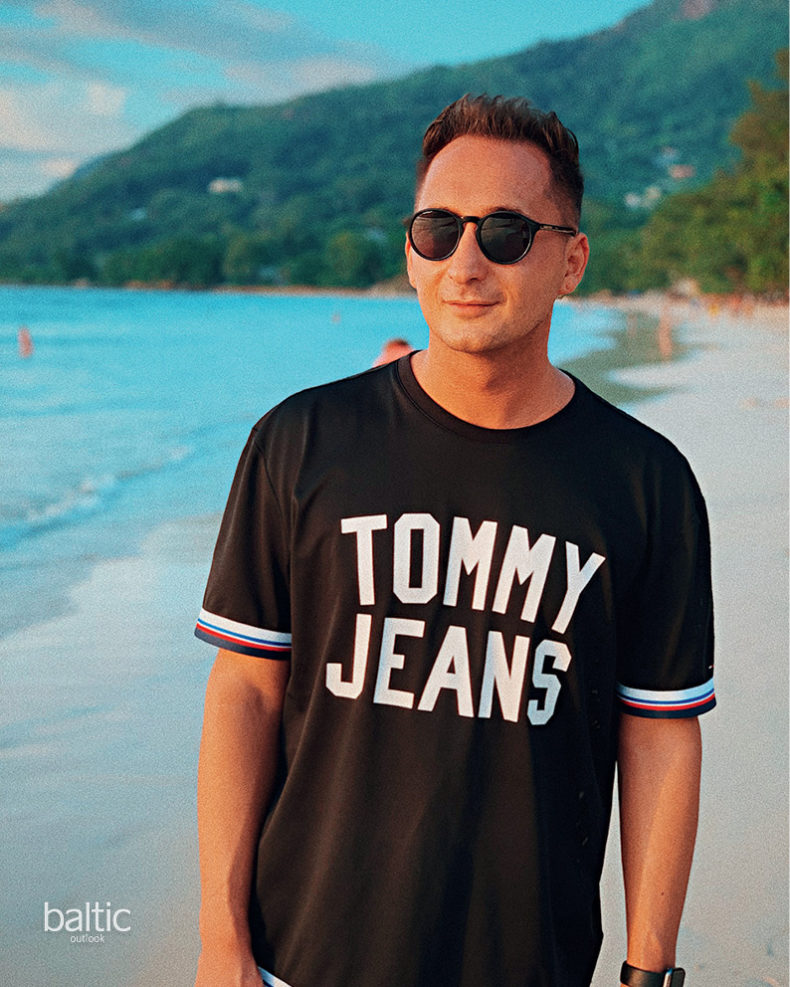 Orijus Gasanovas is a travel journalist who contributes regularly to Delfi.lt, Lithuania's biggest news website. He has also created and hosts his own travel show, Orijaus Kelionės (Orijus Travels). Gasanovas has been partnering with airBaltic for four years now and is glad to call himself airBaltic's ambassador in Lithuania. He checks out airBaltic's destinations every month and talks about them on his Instagram account. But he also likes to talk about his own country, Lithuania.
'To those unfamiliar with my country, I first tell them that it's a kingdom of woods and lakes. Our cities are small but very beautiful, with charming historical districts.' Gasanovas also takes pride in telling the story of how Lithuania regained its independence from the Soviet Union: 'We're a very united nation. We did not have guns to do a revolution, so we did a singing revolution, which was also a type of resistance and achieved Lithuanian independence.
Favourite neighbourhood in Vilnius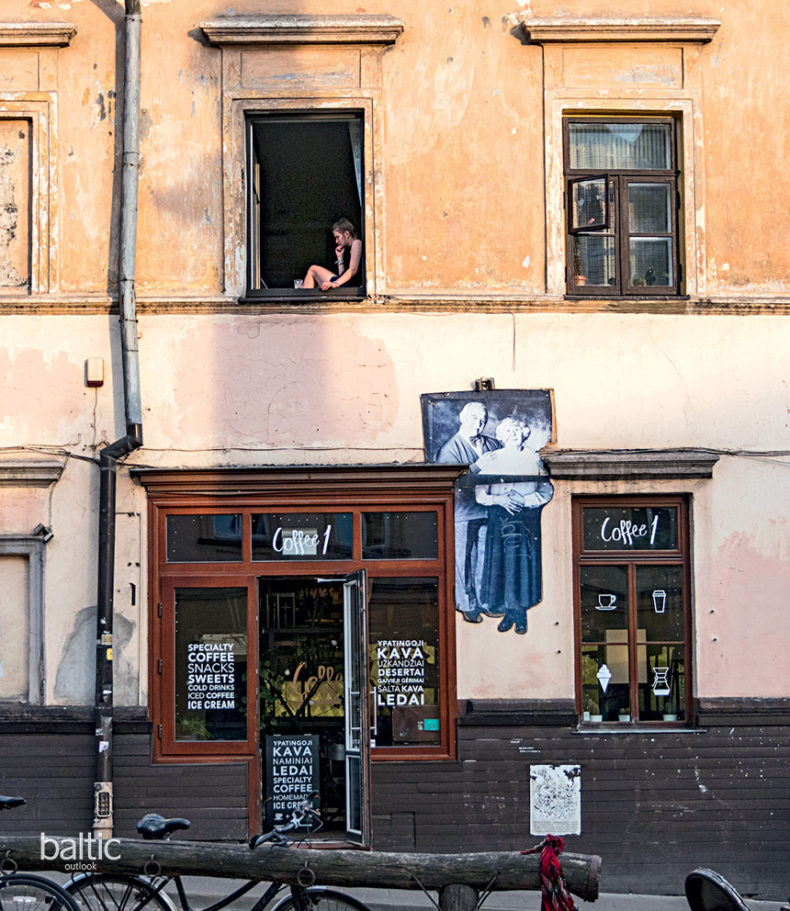 It's the Užupis district, which is like a separate artists' republic in the heart of Vilnius. Painters, sculptors, musicians, and other artists have been living there for decades. Thanks to them, the streets of Užupis have become like an outdoor art gallery. Every time I walk there, I discover something new. I like how it's constantly changing and evolving. There are also a lot of cosy cafés and restaurants in the area.
Nature spot to visit in Lithuania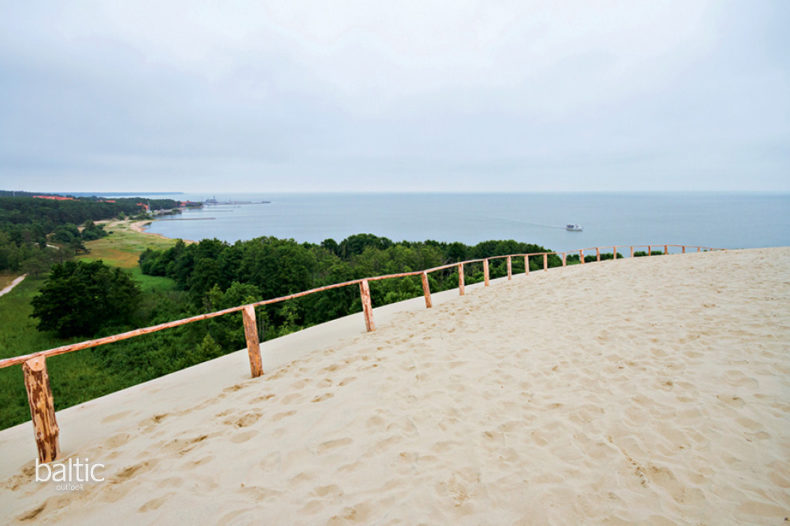 To me, the most beautiful place in Lithuania is Nida, a town on the Curonian Spit on the Baltic Sea coast. It's beautiful at any time of the year, but the best time to visit is summer. I recommend taking a bike with you or renting one on the spot. I'd also suggest going on a boat trip, seeing the impressive dunes of Nida, and tasting some smoked fish at the local fishermen's restaurants. The best way to get to Nida is by airplane. Fly to Palanga Airport and take a bus or car from there.
A favourite beach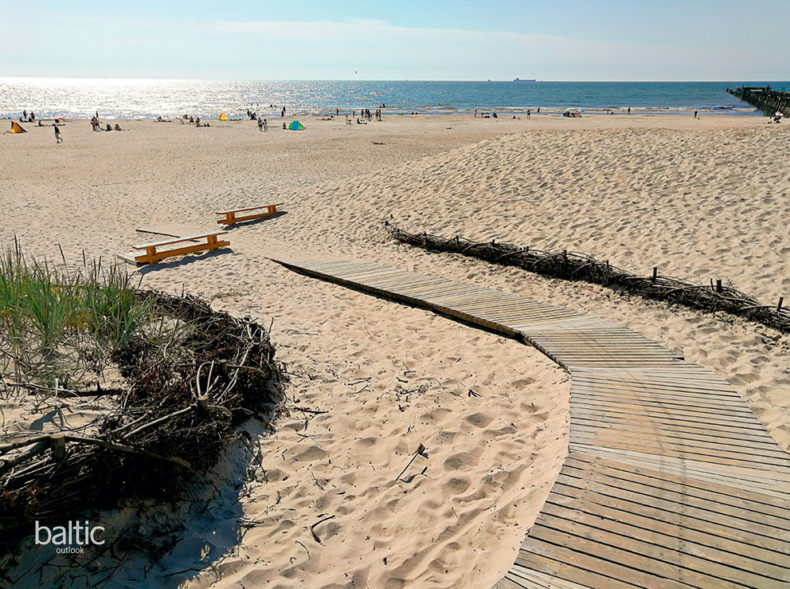 Between Palanga and Šventoji – two of the most popular seaside resort towns in Lithuania – lies Kūnigiškės, a small neighbourhood of private homes. I love the beach near it because it's wide, clean, and very calm. Those looking for more privacy will enjoy it. The best way to get there is on a bike from Palanga. Alternatively, it's only a ten-minute drive or so by car from Palanga
For relaxation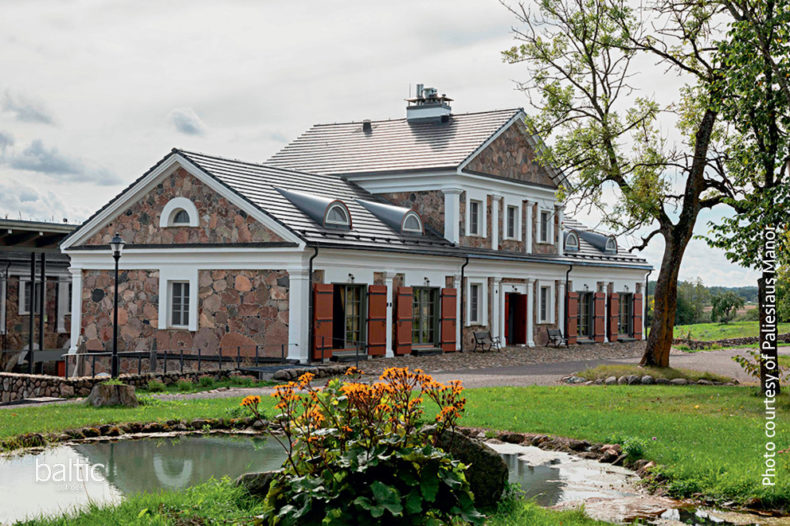 I was recently impressed by the freshly renovated Paliesiaus Manor near Ignalina. It has not only a hotel and restaurant but also a spa, a health clinic, and a concert hall. I've noticed that Scandinavians love this destination; they come here to relax and spend some time in nature. A lot of people are surprised to find out that many classical music stars come to perform here. I suggest tasting the amazing cinnamon buns at the local bakery as well.
On top of that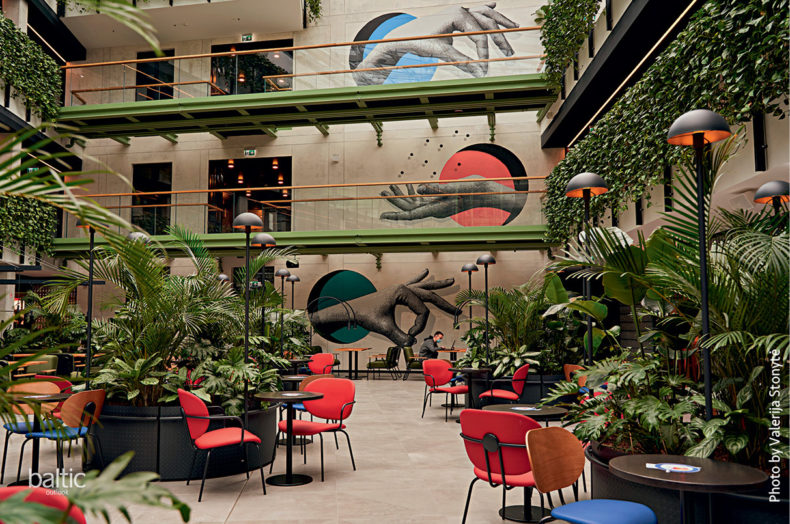 Visit the new Paupys Market, which has already become a beloved place in Vilnius. Not only does the market look amazing; it also hosts a variety of food vendors so you can try out different delicious cuisines. It's located in Paupys, one of the most charming new neighbourhoods in the city. Another must in the summer is flying in a hot-air balloon over Vilnius. Lots of visitors and locals fly out early, early in the morning, when it's still dark, to watch the city wake up. We do love flying!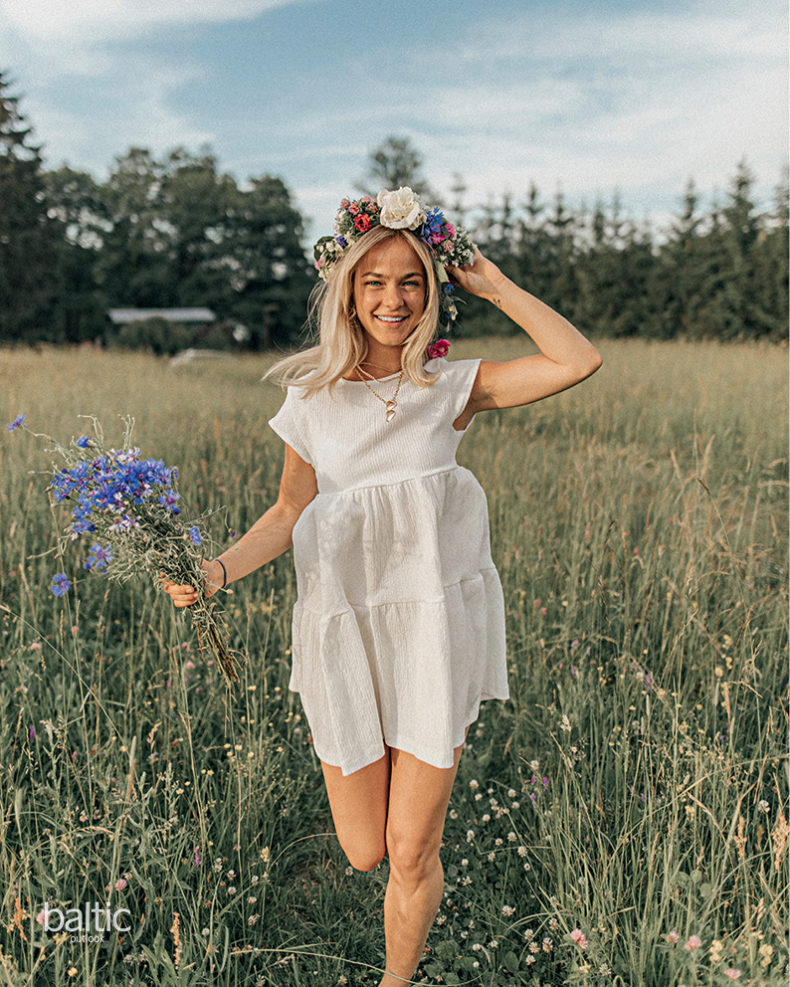 Signe Mengote is a journalist who has found a passion in blogging and photography. She has been an ambassador for airBaltic for two years now. Travelling and exploring new places with her husband plays a big role in her life. Mengote tells about the rich natural environment of Latvia: the beautiful coastline, the gorgeous beaches, the green forests and meadows, the clear lakes and rivers.
'What I love most about my country is that, no matter how different we might be, we always come together in difficult times. I'm so proud of my parents, grandparents, and ancestors who fought for our country and our freedom. They're the reason we have this beautiful country by the sea.'
Favourite neighbourhood in Riga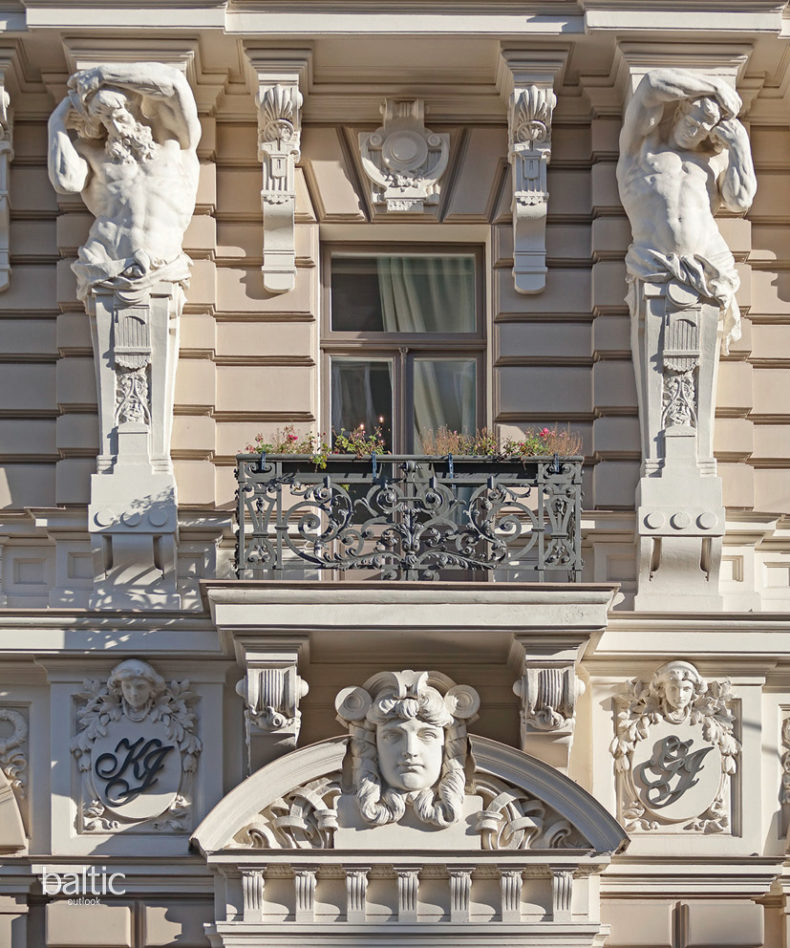 I really love to wander around the Quiet Centre. Alberta iela and Elizabetes iela have the most incredible Art Nouveau buildings. This neighbourhood is very calm, quiet, and just perfect for evening strolls. Have a coffee or a glass of wine in one of the small cafés there.
Nature spot in Latvia to visit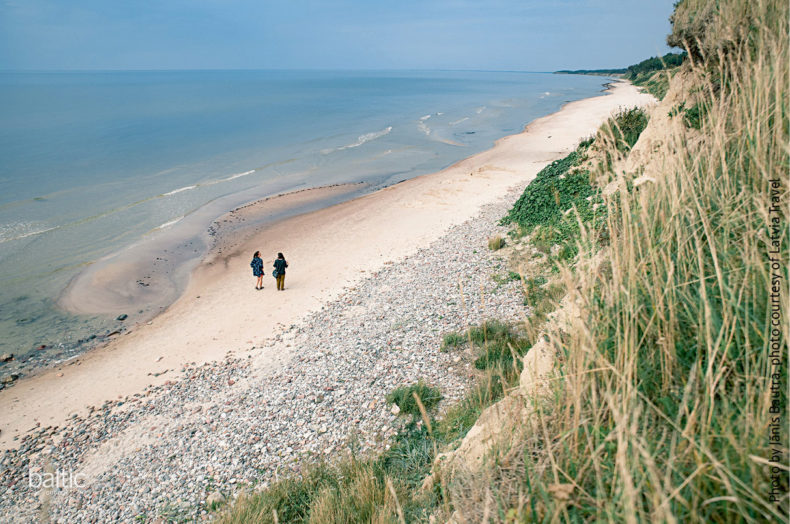 I really love the old fishing villages of Jūrkalne and Ulmale on the western coast of Latvia. Last year, my husband and I went to Pāvilosta, which is nearby, to celebrate our wedding anniversary. On our way to the hotel, from Jūrkalne to Pāvilosta, in the middle of the meadow we spotted… swings! A path led to the swings, and just a bit further down we found a small, perfect beach. If you wish to visit this area, which is well known for its steep coast, the best way to get there is to rent a car.
A favourite beach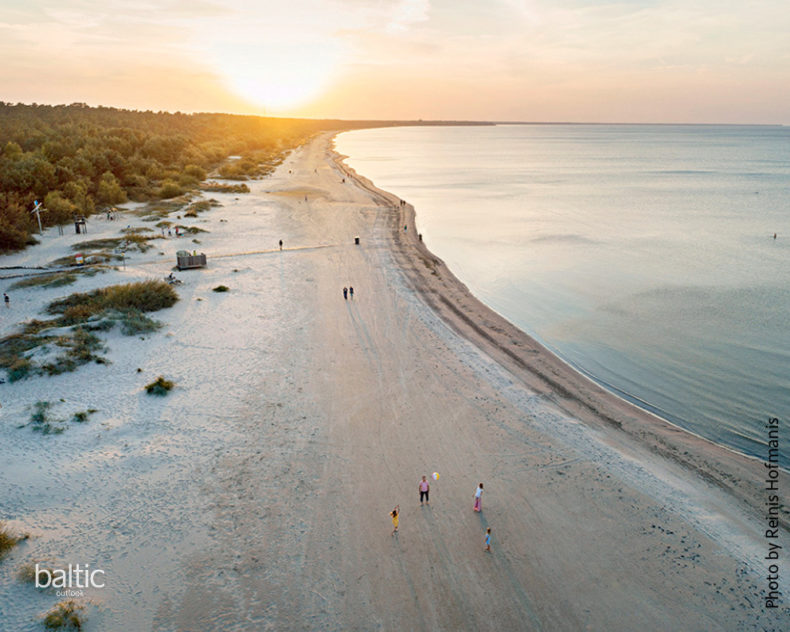 I grew up in Jūrmala, a well-known seaside resort near Riga. In the early 19th century, it was just a row of fishing villages along the Gulf of Riga coast; it was declared a city only in 1920. The beaches here can get quite busy on summer days, but in autumn and winter you can enjoy peaceful walks along the water. The best way to get there is to hop on a train from central Riga and get off at the Majori or Dubulti stations. Keep in mind, however, that the trains to Jūrmala can get pretty crowded on hot summer days. You can also take a taxi.
For relaxation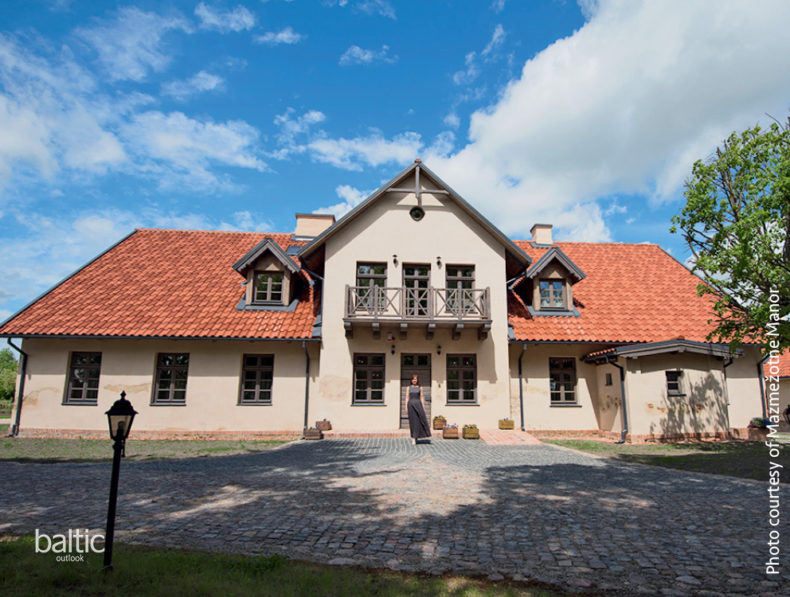 Mazmežotne Manor is such a beautiful place by the Lielupe River! Sit on the terrace and enjoy your morning coffee together with a wonderful view of the river. Many newlyweds choose to hold their wedding reception at this manor, and I can see why. It's so well kept, the atmosphere is amazing, and the location itself is very pretty and unique. The manor offers a spa, sauna, and restaurant. Another manor house, Mežotne, is located right across the river. It, too, offers lodging and a restaurant.
On top of that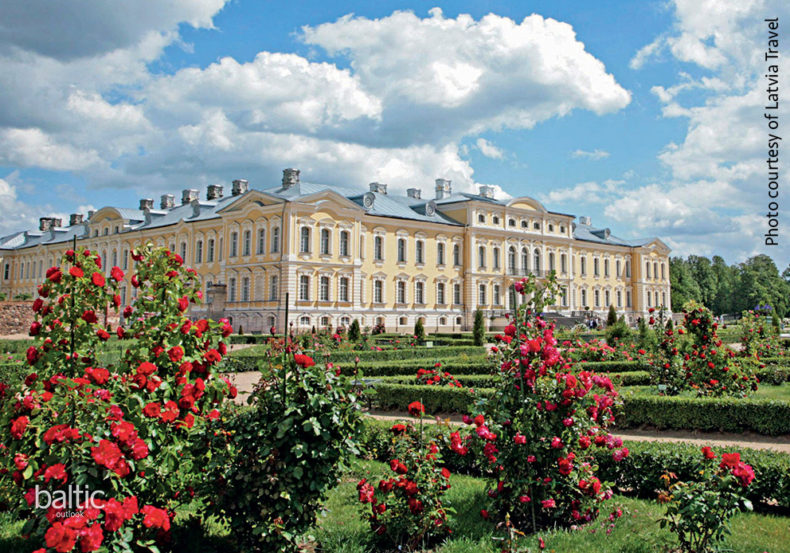 I definitely recommend visiting Kuldīga, one of my favourite towns in Latvia. Beautiful architecture, cosy cafés, and the widest waterfall in Europe. Located on the Venta River, the waterfall is 100–110 metres wide. Stop at Rezidence Kafe Venta for a piece of delicious cake, have a coffee on the terrace, and enjoy the view! I also suggest visiting Rundāle Palace, an amazing Baroque masterpiece located about an hour's drive south of Riga. We always take our guests from abroad there.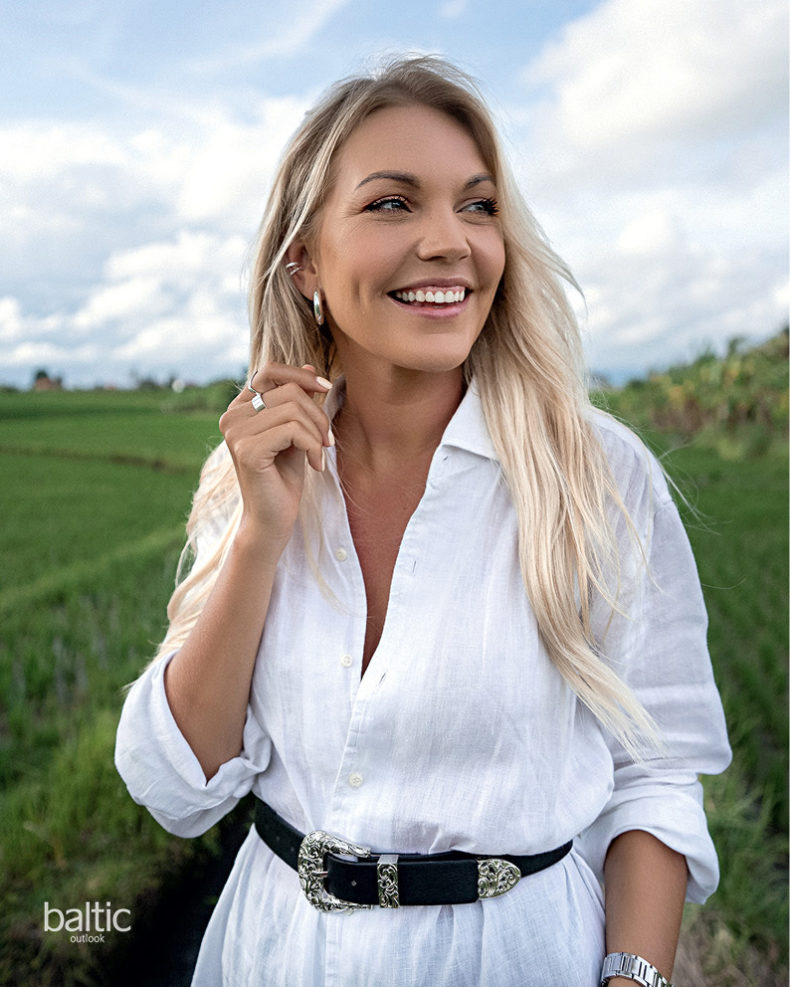 Keili Sükijainen is a TV presenter and, as she jokes, a part-time travel addict thanks to airBaltic. She once posted a picture of herself in Paris, tagging airBaltic, after which the airline's social media team approached her offering to become an ambassador for airBaltic. Sükijainen has travelled a lot, seeing as she started modelling when she was 13 and lived in different places all over the world. But she found her true calling while studying journalism.
'Estonia is very tech savvy,' Sükijainen says. 'TransferWise (now Wise), Bolt, and Skype were all founded by Estonians. Fun fact: we have the most unicorns per capita. Also, the most supermodels. For example, Carmen Kass and Karmen Pedaru are both Estonian.' Sükijainen also loves the fact that it's possible to do almost everything in Estonia via smart phone, whether it's starting a company or doing taxes.
Favourite neighbourhood in Tallinn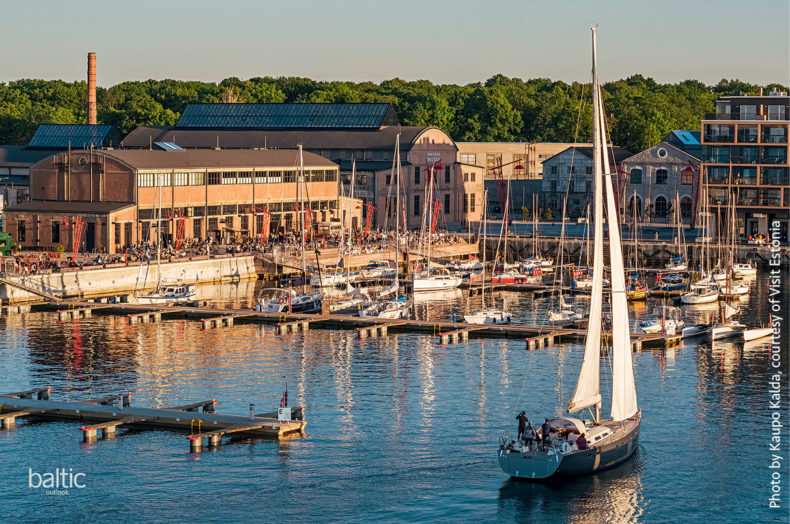 I love Haven Kakumäe and Port Noblessner. I really like the fact that Estonia, and Tallinn as well, is surrounded by water. There are quite a few harbours where you can find nice cafés and restaurants to have lunch. Haven Kakumäe is quieter and more relaxed, but on the weekends it hosts some cool open-air concerts. Noblessner, on the other hand, is a big hit right now. I suggest renting an electric scooter downtown and riding all the way to Noblessner.
Nature spot to visit in Estonia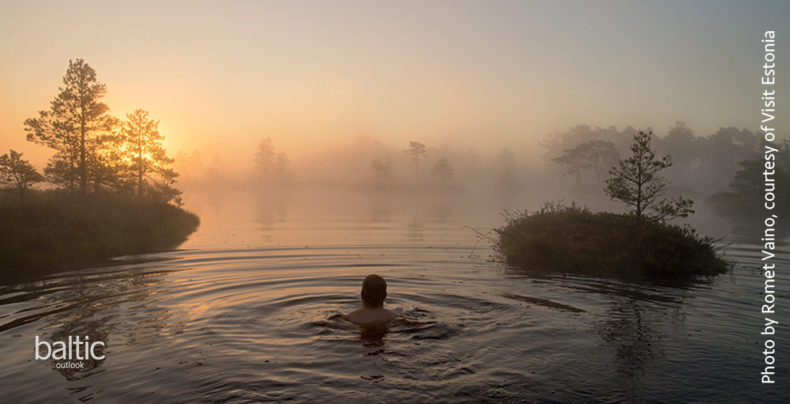 Visiting a bog is a huge must in Estonia. Go for a hike, swim, picnic, sunrise, or just a Sunday walk. It's so great to see nature in its own, unbothered habitat. When visiting Kakerdaja Bog, I recommend also taking a walk in Kõrvemaa Nature Park. Both of them are located in Järva County, approximately a 50-minute car ride from Tallinn Airport.
For relaxation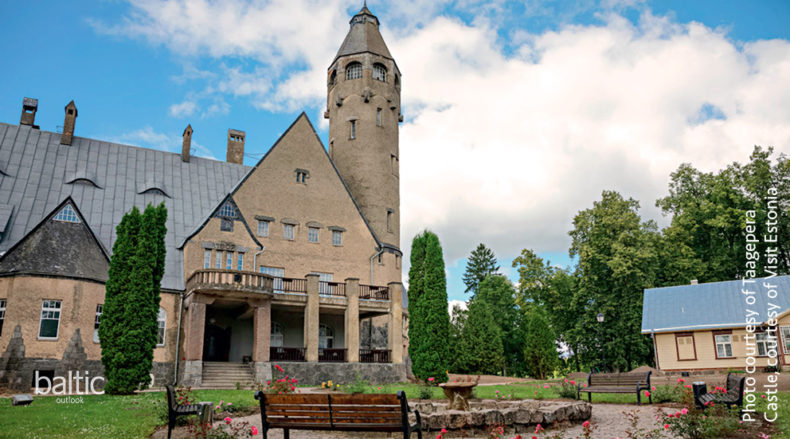 For me, Taagepera Castle is one of the most unique manor houses in Estonia. It was mentioned for the first time in historical documents dating back to the 16th century, but the current mansion house reflecting the Art Nouveau style was built in 1907. The newly renovated castle complex is a unique, culturally significant area that now includes a 1930s-style hotel, an à la carte restaurant, a luxurious spa – Wagenküll Spa, and sports and recreation facilities. Situated near the town of Tõrva in Valga County, it takes about 2.5 hours to get there from Tallinn. I'd recommend renting a car, because getting there is an experience in and of itself. While there, I suggest taking a small detour to Võru County and looking for the Ruup forest megaphones. They're an installation consisting of three impressive wooden megaphones through which the sounds of nature can be listened to in an amplified manner.
A favourite beach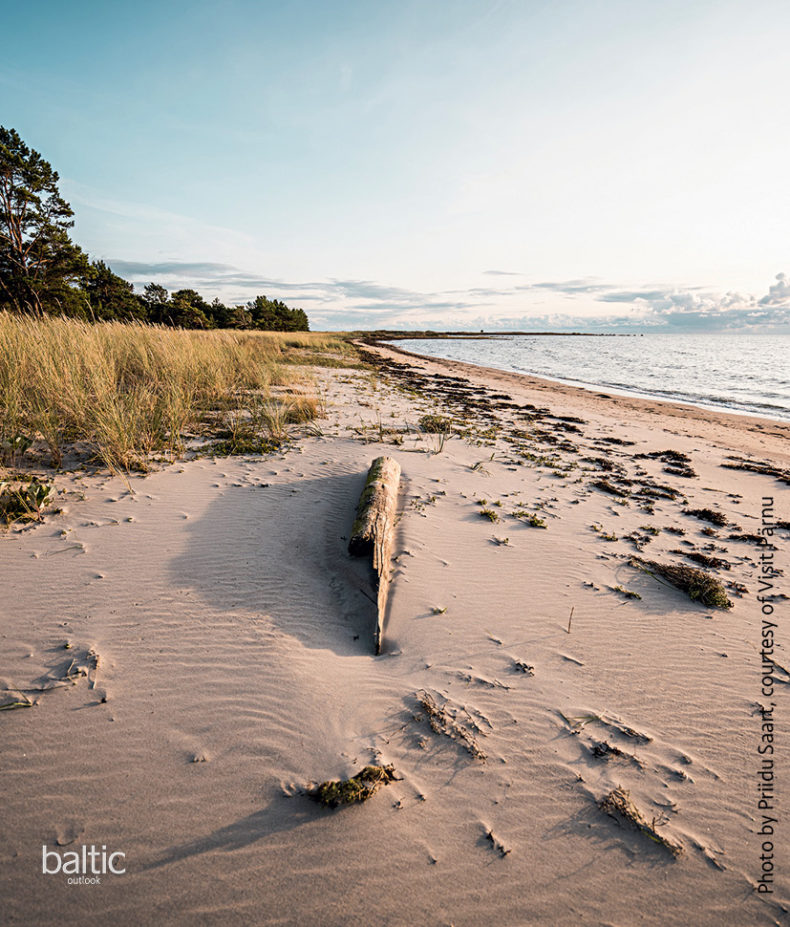 Pärnu Beach steals the show for sure. It wouldn't be a proper Estonian summer without visiting Pärnu, our summer capital. With outdoor concerts, cold cocktails, and beautiful, happy people, you'll definitely love it! Pärnu is a short 1.5-hour drive from Tallinn Airport. Another option is visiting the villages of Pühajärve in southern Estonia or Lohusalu near Tallinn.
On top of that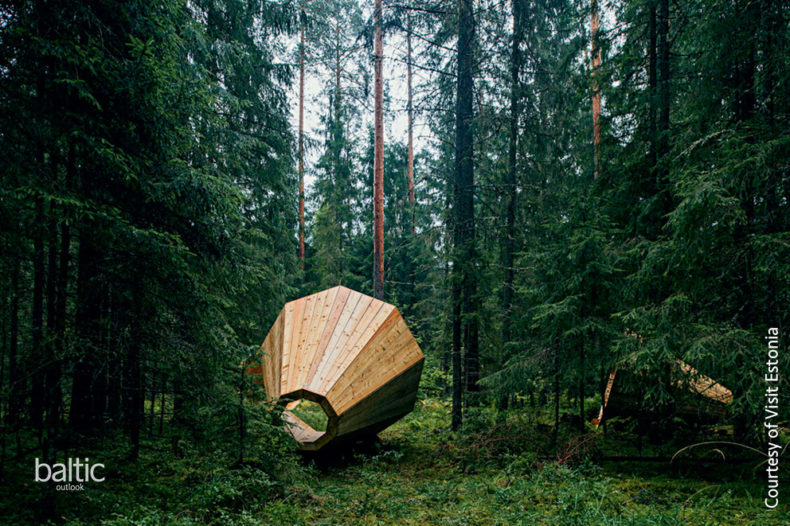 Visit Tartu in July. The local municipality makes Vabaduse Puiestee a car-free street and opens it up to street-food vendors. Tartu is one of the oldest cities in Estonia and home of the University of Tartu, founded back in 1632. Camp on the coast of one of Estonia's many islands. If you choose Kihnu Island, maybe you'll meet the legendary folk singer Kihnu Virve!
Read more about travelling the Baltics in Baltic Outlook.
Text by Ilze Pole