There are things that one could watch for hours, like flames jumping up and down in a fireplace or other people working. Let me add one more here: greeneries in every possible form. And that's exactly what I went for during a weekend in Amsterdam.
Friday
"Have a good lunch!" I wish to the sweet lady at the ticket counter, enjoying her cheese sandwich prepared this morning at home, and greatly excited I enter the land of the green. Hortus Botanicus is one of the oldest botanic gardens in the world, dating back to 1638. At the time the city of Amsterdam had just experienced a plague epidemic, and doctors and pharmacists needed a place to practice herbal medicine. Today it's a sanctuary for wannabe botanists and diehard Instagramers. The present design (from 1863) has all the characteristics of the Romantic Movement – the curving paths are supposed to make you forget the surrounding city. Easily done! This green paradise features a palm house, a butterfly greenhouse, a pond with the giant Victoria amazonica water lily, beehives outdoors and benches at the waterfront, beckoning you to sit down and immerse yourself in a good book. On your way out pick up something to remember the moment at the Hortus gift store. Return the brochure with garden info at the counter and get a 10% discount on most of their products! Green living at its best.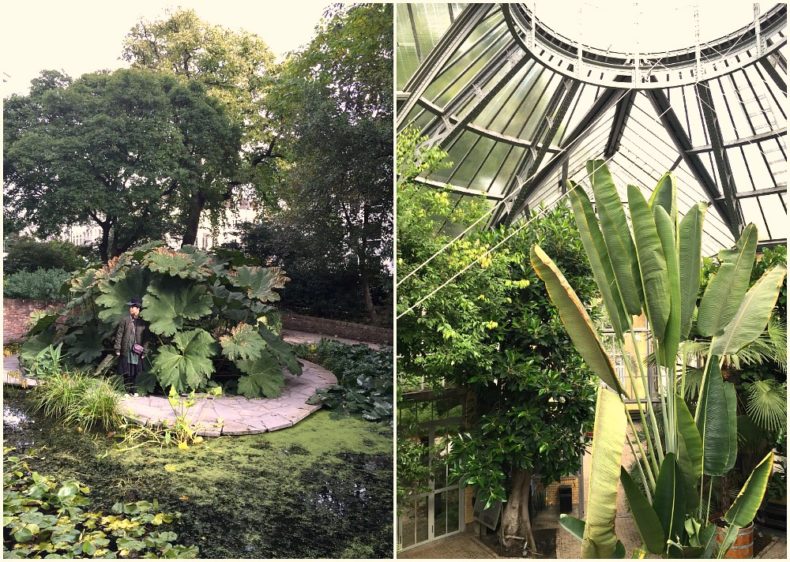 Next stop after a walk across the canals: Athenaeum Nieuwscentrum in the Spui area. Magazines specialist since 1969, in 2015 it hosted a presentation of the Riga-made Benji Knewman bookazine. Ever since then, my guy in Amsterdam is Marc, the man in charge of the independent magazines or indies at the Athenaeum and all in all a very hospitable person always ready to spare his guestroom to an indie editor like myself. After checking out what's new in store and exchanging updates in the indie world, I decide to splurge on a book titled – oh, surprise, surprise! – Greenterior. Plant-loving creative and their homes.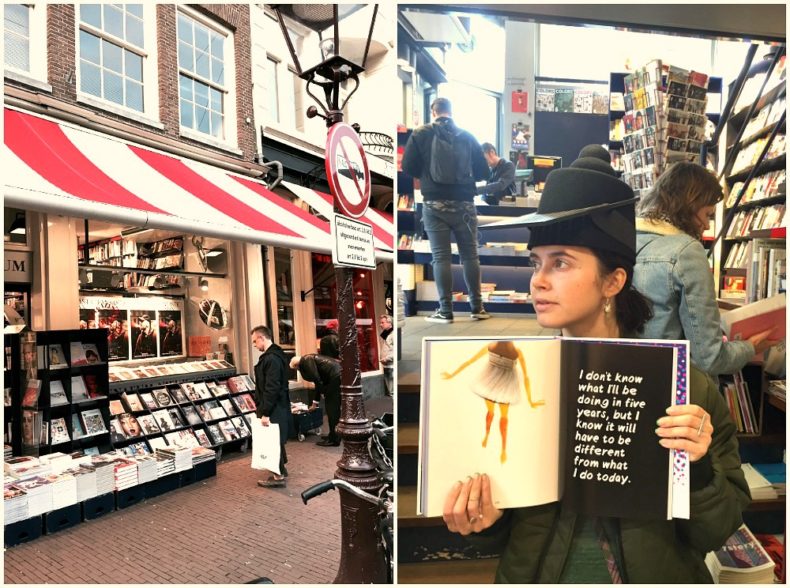 Just around the corner is the freshly refurbished HAY store. A very dear brand to me, this Danish design label looks back at the age of Danish Modern with pride and offers functional answers to functional needs. A short browse across the two floors results in colorful hangers, a pair of tea towels and a glass tin for bits and bobs. Practical souvenirs, so to say.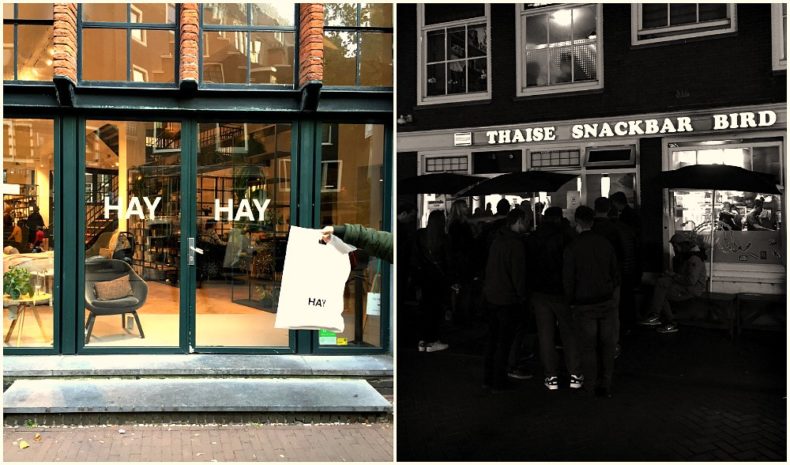 As the dark autumn evening falls on the city, it's time for dinner. Laura, my Latvian local in Amsterdam, has assured me by email that I have to try Bird Snack Bar (and not the restaurant by the same name across the street). Admittedly, it's "the best Thai in the whole world". Upon our arrival the place is full to the brim, proving just that. The whole café holds 20 people, so a company of three is the limit here or else it's better to order takeaway. My freshly cooked tom kha kai coconut chicken soup arrived in a flash and tasted wonderful. Main course costs around 10 euros and will feed two – so don't exaggerate like we did (and ended up taking half of our meal home).
Saturday
The spicy Thai food from yesterday warmed up at our Airbnb kitchen tastes even better for late breakfast. And now, ready for a Saturday at Rijksmuseum! The characteristic building dedicated to arts and history in Amsterdam greets us from afar with a big banner, sporting a crossed out camera icon and suggesting to hide your phone and #startdrawing. Upon entering we find ourselves surrounded by wild animals. A curious tiger, a wise polar bear and a naughty zebra, frozen in time forever by a brilliant taxidermist, are posing for portraits to museum visitors of all ages. That's how you attract a crowd and raise young Rembrandts! P.S. Don't miss the famous The Night Watch by Rembrandt upstairs.
Looking for some peculiar interior design? Drop by The Frozen Fountain. Myriads of colors, incredible shapes and designers from all around the world, including our own Germans Ermičs from Riga. And speaking of greenery – they have felt palm trees in the shades of the rainbow! The shop offers worldwide shipping.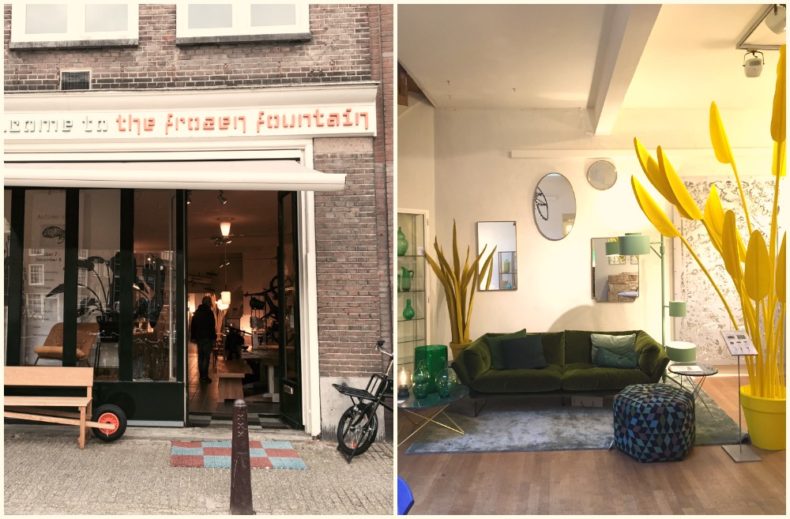 Long city walks should end with a long and slow dinner, preferably in the company of a local friend. My friend Marc from Athenaeum suggests we taste some culture. Literally. Taste of Culture is a Chinese restaurant that caters to party animals and is open till 3AM, serving the best of Chinese traditional cuisine. My 12 points go to the crispy duck with orange sauce. A bit pricier than average Chinese places, 25 EUR per person for a shared meal of four main courses was definitely worth the money though.
Sunday
With our plane leaving in the late afternoon we still have to make some last minute memories. First things first, breakfast at Bar Spek. We stumbled upon this place while looking for brunch and ended up having a full breakfast topped with French toast with some crispy spek or bacon. Who would've known that it goes so well with sweet toffee and almonds!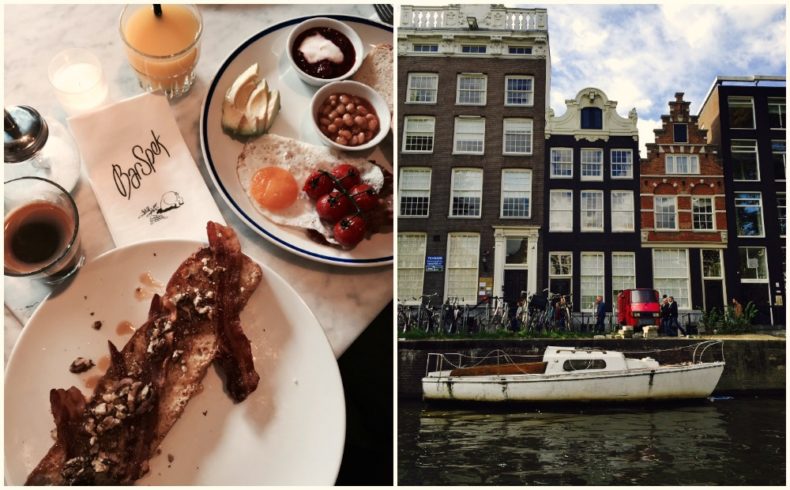 Marc suggested we do take a boat trip along the city canals after all, even if it seems a bit too touristic. "The city looks entirely different from that angle," Marc assures me. And right he is. We hop aboard a boat just outside the Amsterdam Central station, ready to catch the train to the airport an hour later. A trip for two costs 18 EUR and will show you another face of Amsterdam. The houseboats with lounge chairs and wild plants invite to live an independent life of a wannabe seamen (or seawomen) while the former homes of wealthy citizens of the 16th century Amsterdam tell stories of a world long gone.
Book your tickets to Amsterdam now!
Author: Agnese Kleina, visual journalist, founder and editor in chief of the Benji Knewman bookazine.