If you're after a holiday off the beaten tourist path, Kaliningrad should be on the top of your list. With the German spirit sprouting through a heavy layer of Soviet architecture, the Kaliningrad Oblast is bound to keep you entertained aplenty – see just five reasons below. Need the sixth one? Your piggy bank will be thankful.
1. Museum of the Ocean World, Kaliningrad City
All Titanic fans and geeks must visit the Museum of the World Ocean. Besides the skeletons of giant ocean animals and getting acquainted with space technologies, you will feel as if you were suddenly granted entry to a secret Russian military base. Here you can see the submarine B-413 up close – it is the one James Cameron used to shoot the shipwreck of the Titanic. One of the best movie directors of all time even held a special Titanic premiere here in Kaliningrad to thank the museum's scientists for their help.
2. Yantarny Amber Mine, Yantarnyc
For most of the world, gold is the moneymaker. But here, in Kaliningrad, amber is the crown jewel. 90 percent of the world's amber supplies come from this cosy little town. And it turns out that China is crazy about the sunstone so business is better than ever. The amber mine resembles a gold mine, and you can pay a visit to Amber Combine, the company that made it all happen. Even if you don't, make sure to stroll the streets of the town and buy the cheapest amber you will ever find. It might make you a millionaire one day.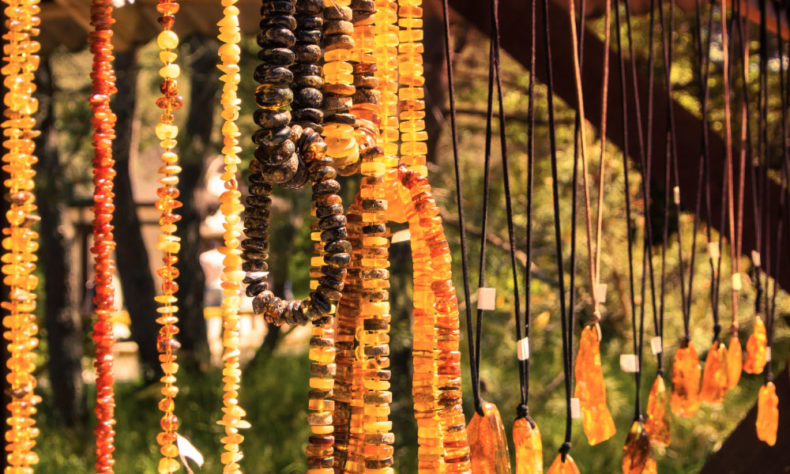 3. Yantarny Beach, Yantarny
The beach! You deserve to treat yourself after a long trip and struggling with getting around in the Kaliningrad Oblast. And, luckily, the beach in Yantarny will exceed your expectations. It is the first beach in Russia to receive the Blue Flag Certificate, which means clean water, high quality facilities, pure sand and comfort. The water is not extremely warm (around 17 °C in July), so be prepared for a really refreshing swim. The beach is 300 metres wide, so you won't have to sandwich your towel between a million others.
4. Anna Boutique Hotel, Kaliningrad City
If you feel like a king or a queen at heart, but haven't enjoyed the royal treatment so far, you must stay at Anna Boutique Hotel. Nowhere else in the world will you see as many golden details, antique furniture, huge curtains and other extravagant interior bits and pieces as here. And you know what? It's not going to cost you a fortune. Only 87 euros per night for two people, and you get to feel like a member of the Royal family. Kitsch? Yes. A lot of fun? Also, yes.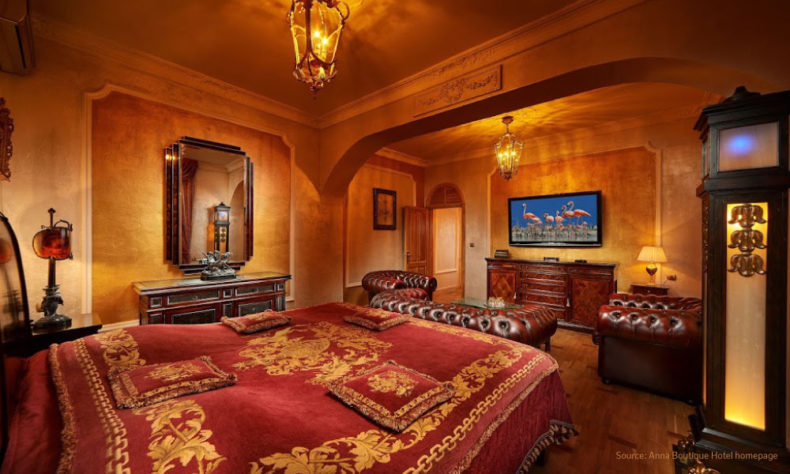 5. Svetlogorsk
This seaside SPA town should become your next culinary tourism destination. Here you will have an experience like no other. This place, once glorified by the German rich, seems to be occupied by countless Soviet style canteens. Make sure to chat with the ladies who work there and try as many menu items as your stomach can handle. It's worth it. And extremely cheap.
Here's one more reason just in case you need more convincing. As of July 1, taking care of the formalities to enter Kaliningrad is a breeze! If you're a national of any of these 53 states (electronic-visa.kdmid.ru/klgd_country_en.html), apply for a free e-visa online at your convenience, and within four days you'll be able to travel to this Russian exclave without a worry on your mind. We think it is too good of a chance to pass up. Let's go!
Written specially for airBalticBlog by Orijus Gasanovas.