Whether you're a first-time flyer or an experienced passenger, there's no need to go hungry above the clouds. In fact, flying is an excellent opportunity to revisit old favorites or discover new flavors with no distractions. To make sure you get the most out of your flight, airBaltic provides multiple options for dining on board – read on to find out how to turn your flight into a nice culinary experience.
airBaltic SKY Service for online surfers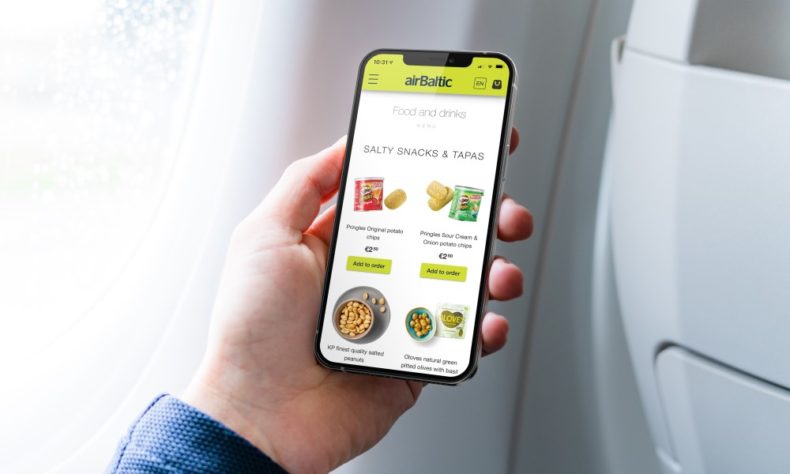 Many of us never let our smartphones out of sight, and with airBaltic SKY service, it's not a problem on board either! airBaltic SKY service lets passengers order an inflight meal on their mobile device – just place it in the shopping cart, and the cabin crew will serve you shortly. However, that is not all. airBaltic SKY service also takes care of your shopping and entertainment needs; browse watches, jewellery, fragrances and other accessories, and read the airBaltic Blog or the Baltic Outlook magazine to make time fly by.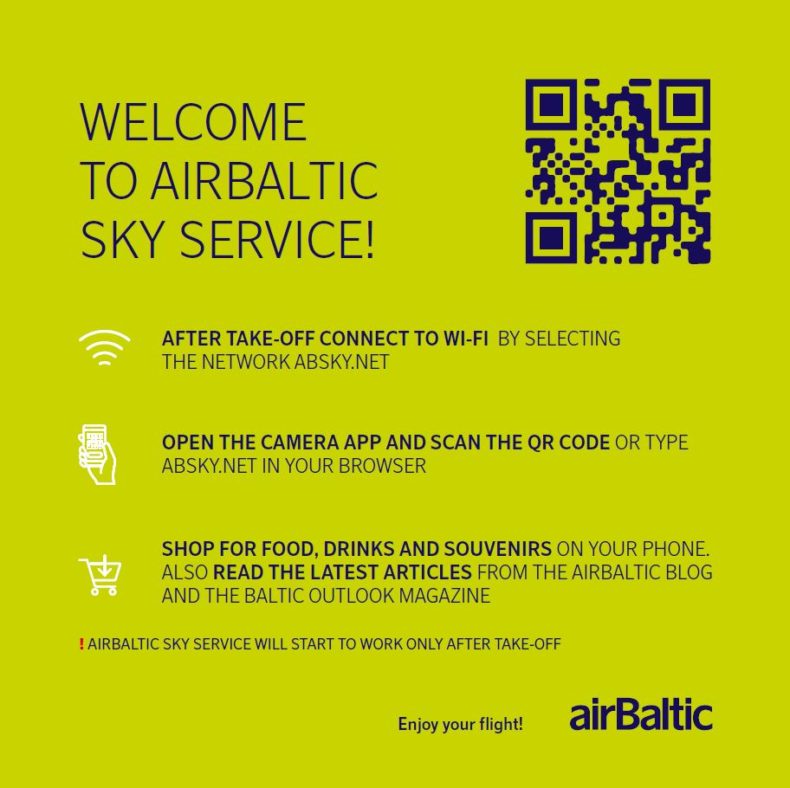 ! Just keep in mind that airBaltic SKY service starts operating after take-off once the Personal Electronic Device sign is switched off and until landing begins.
Meal preorder for advance planning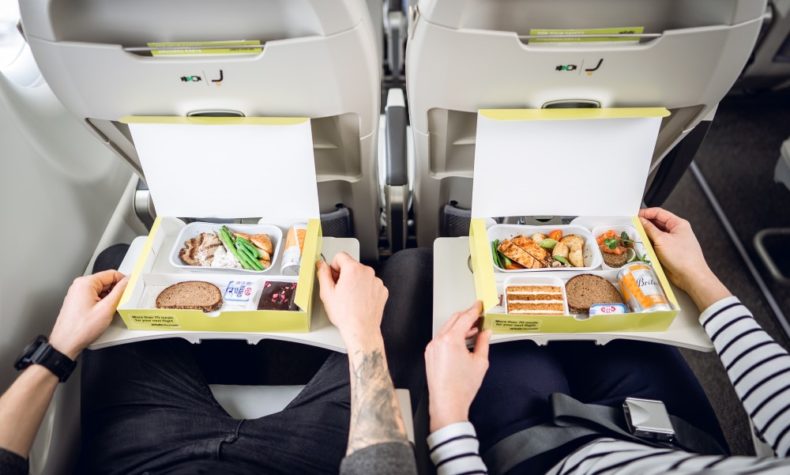 Careful planning may not be everyone's cup of tea but putting a little bit of effort in is usually a great way to guarantee a successful flight. If you know that you get hungry on board and you know what you like to eat, preorder your meal in advance – even up to 1 hour before departure!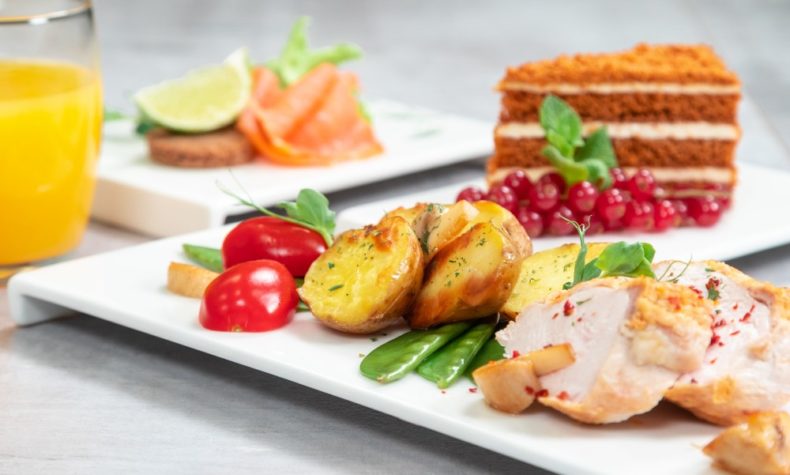 With your meal plans sorted, you can focus on other things, such as which book to take with you or which film to watch. Getting exactly what you want to feast on is just one advantage – if you preorder your meal, you'll be among the first passengers served. This service is perfect for those who follow a specific diet; our preorder menu has everything from vegetarian and vegan to raw and kosher meals, cooked from the finest ingredients shortly before the flight. Read more and pre order your meal here.
Onboard menu for spontaneous choices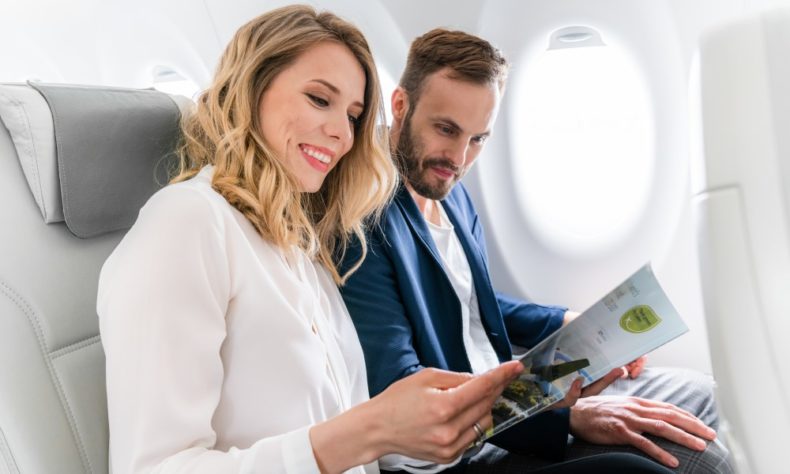 Whether it's a sudden urge for a cup of coffee or a hot meal, the onboard menu will give you plenty of options to choose from. If you're in the mood for a sweet delight or craving a salty snack, look no further – have some olives, crisps, or a muffin. If you realize that your lunch hour is here, keep your stomach happy with one of the hot meals from the onboard menu. All meals are freshly made just before the flight, and meal combos are also available so you can get more for less. Is this flight a small celebration? A nice wine or cognac will complement this moment perfectly. Take a look at our menu here.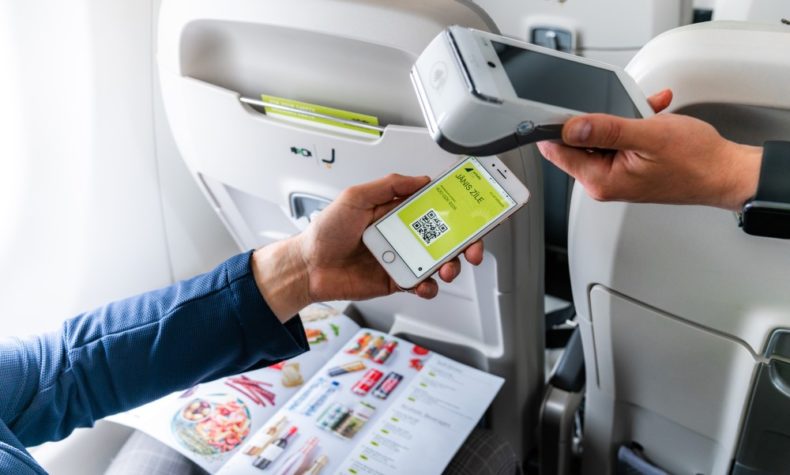 Here's a tip: make sure to present your digital airBaltic Club card before shopping on board an earn 1 point per every euro spent. Read more here about the benefits of airbaltic Club.
Chef's specials for business class passengers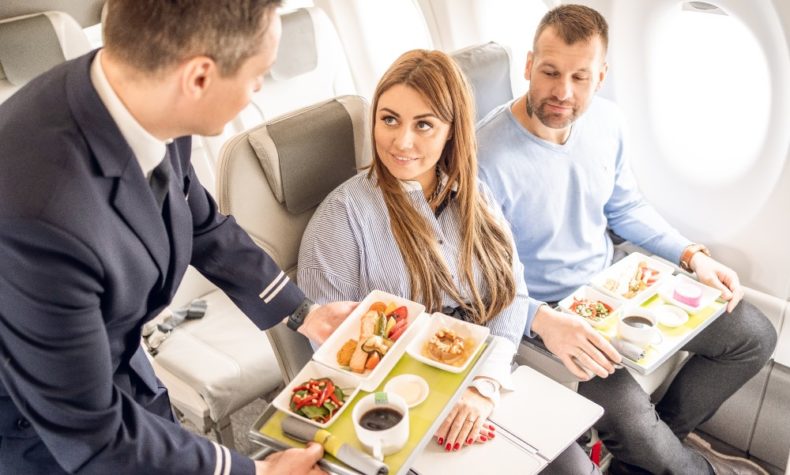 If you're flying in business class, an extraordinary dining experience awaits you. As a business class passenger on one of our flights, you'll be served a seasonal three-course meal and offered a wide selection of beverages throughout the flight. Depending on the flight duration and departure time, your meal will comprise an appetizer, a hot or cold main course, and a dessert.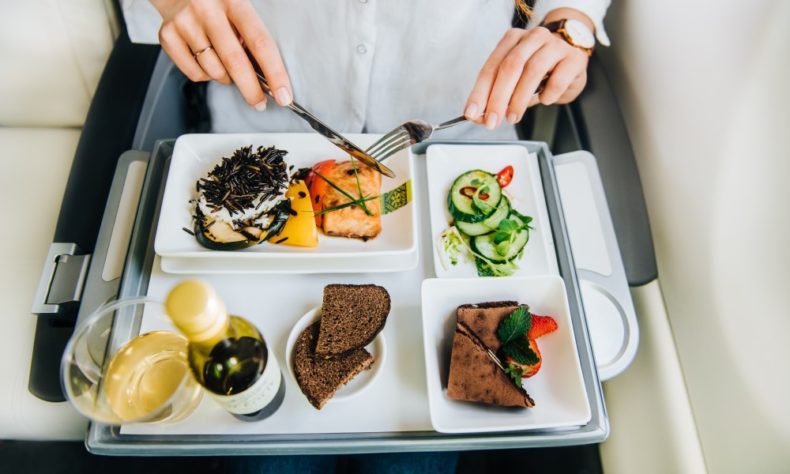 Our chef will be happy to work around any dietary requirements you may have – just make sure to inform us at least 24 hours before your scheduled departure. Get to know more about business class here.
Bon appétit!