This summer, choose Georgia for a Mediterranean-style climate and beautiful Black Sea shores. Baltic Outlook writer Tbel Abuseridze shares his affection for Batumi, a place that has given him the most tender sea breezes, the most delicious khachapuri, and the ability to feel true joy in the moment.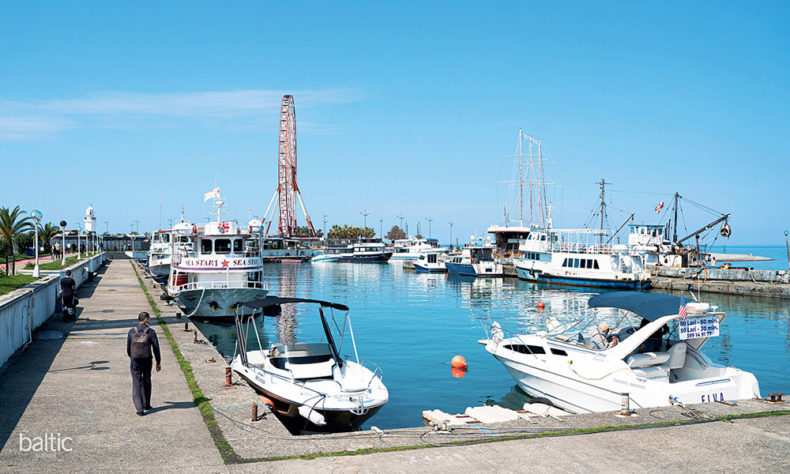 This story begins in March 2020. It was then that I truly fell in love with the city I was born and raised in. I was still enrolled in my college in the United States, but due to the pandemic and travel restrictions, I got stuck in Batumi and couldn't travel back. I graduated online as well.
Every time I had a seminar around 8 p.m. US time, I had to either wake up at 4 a.m. or not sleep at all and live a nocturnal life in order to attend it. My seminars lasted for two hours, and by 6 a.m. I was done with my academic life and could enjoy the rest of the day sleeping. But the curfew ended around that time, too, so one day, instead of going to bed, I decided to take an early-morning walk and enjoy the cityscapes alone, just the city and myself.
As I stepped outside, the image of the sea flashed in my mind and, naturally, it drew me towards the beach, as if the sea were calling me. The closer I got to the water, the more I sensed the early-morning scent of the sea, which reminded me of my childhood, when my father would take me to the sea so early that it was still chilly, the sun eventually dispersing the cool air with its warm rays. If you were to ask me what early morning smells like in Batumi, that specific smell of the sea would be my answer.
Life by the sea
Once I finished college, I noticed that I felt much calmer and more serene. I instantly understood that this feeling was a consequence of my morning walks, and I decided to visit the sea more often. I also realised that my love towards the city began with the sea, so I naturally spent more time there. As it got warmer and the season progressed, I spent every sunny day at the beach swimming or just chilling. One day I noticed that the sea had completely taken away all the negative thoughts I carried with me, and I understood how powerful the endless horizon of water can be.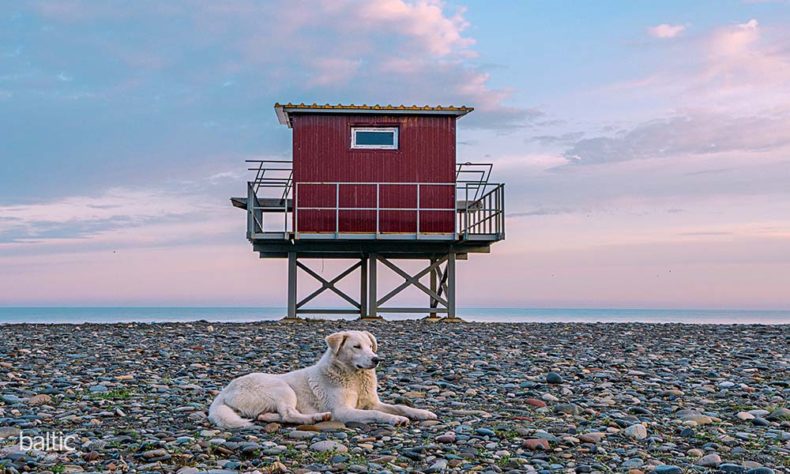 With more sun in the sky, many more people began going to the beach as well. Crowded beaches have been a thing since my childhood, and I always imagined the people as a flock of seagulls resting on the beach. There are, of course, alternatives to these crowded parts of the beach, but before I proceed to name some of them, I'd like to urge you to fully experience every bit of Batumi, and that includes crowded beaches. By this I mean experiencing the city with every sense you have. People talk, eat, swim, sell boiled corn, and make all kinds of noise, which only adds to one's memories of Batumi. Try visiting a regular, crowded beach at least for the sake of this experience.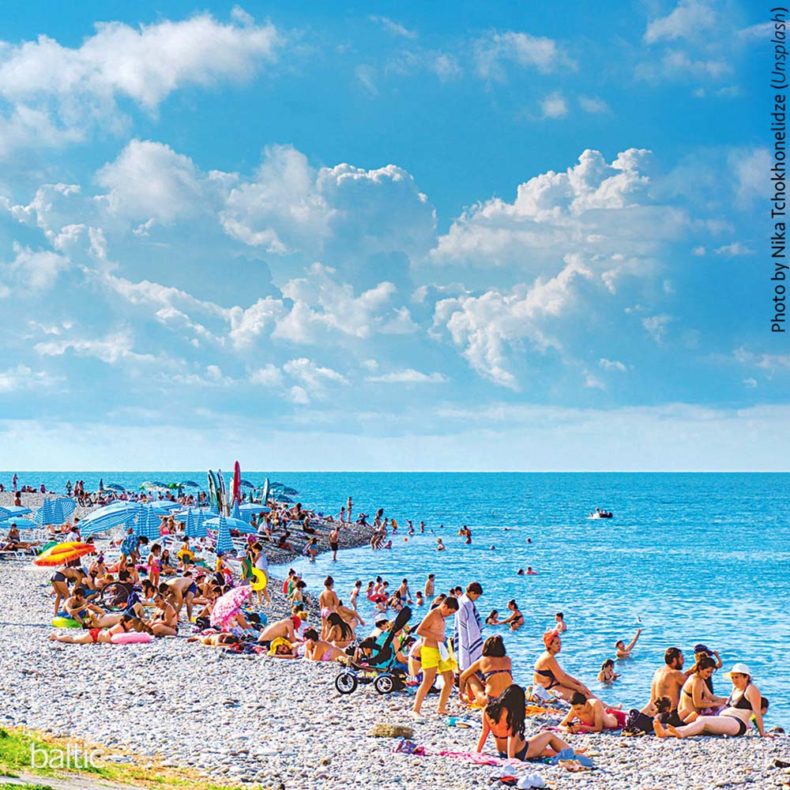 But when the crowds become annoying, the first place I always suggest is to go towards the airport. There you'll find fewer people on the coastline, but also fewer comforts. For instance, you might get hungry or run out of water to drink, or, because the beach in Batumi is not sandy but instead composed of many small stones and rocks, it sometimes becomes uncomfortable to lie on. The part of the beach closer to the airport provides no amenities and can thus feel quite desolate. Therefore, try Iveria Beach, which is a private beach in central Batumi and costs up to ten dollars to enter for the whole day. It's located near the Alphabetic Tower and will provide you with everything you need, including food.
In search of flavours
Food is something Georgians take particular pride in. If you're a seafood lover, there's a place in Batumi called Melkimoria, which is a must-visit. Located right at the entrance to the city, it's basically a fish market that sells pretty much any kind of seafood you could want, plus everything is relatively cheap and wonderfully fresh. But the most interesting aspect is the actual process of buying the food. Once you choose what and how much you want, a lady working behind the counter will weigh it and then pass it on to the other ladies to clean it. Once that's done, it takes five seconds to walk from the market stand to the closest restaurant, and the employees there know right away what you want. They take your fish or seafood and immediately start preparing it.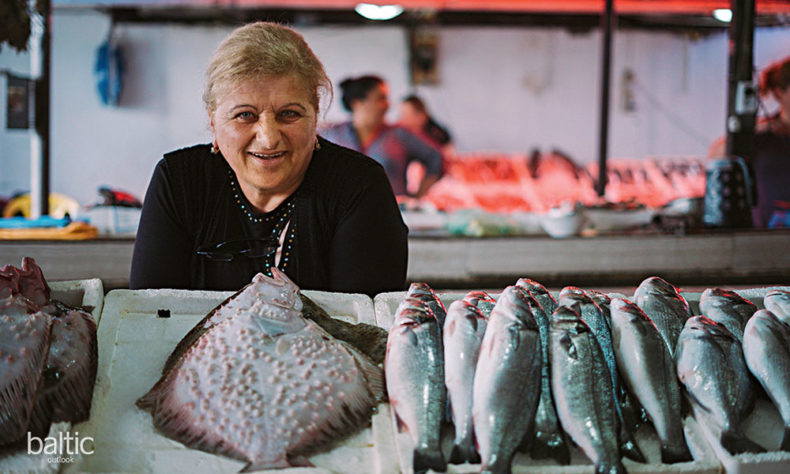 Of course, you could go directly to one of the restaurants and order a meal, but the whole idea at Melkimoria is to choose the freshly caught fish yourself and then have it cleaned and cooked for you as you watch the whole process. To get to the fish market from the city centre, take any form of transportation heading towards Makhinjauri and ask the driver to stop at the market. It will cost no more than 80 tetri, or 40 euro cents.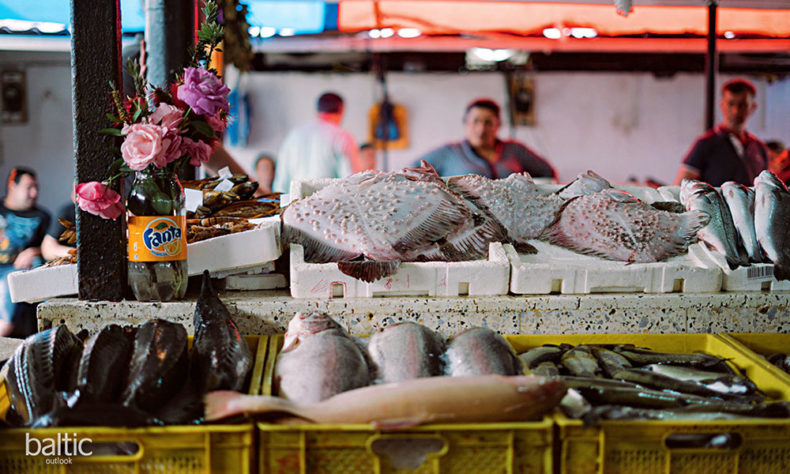 Every other restaurant gets their seafood from this same market, so if you're keen on trying some fish, feel free to visit any other restaurant in the city as well. But to be honest, the best food in Batumi is in my mom's kitchen. Every time I visit my parents, it's like a festival for them, because I'm usually away for long periods of time. When I go back home, I get to decide what will be served. My mom can cook literally anything I ask, but I have some favourites. If I feel like having soup, I ask her to make Turkish çorba. She learned to cook all of her traditional Georgian dishes from her mother. If I miss seeing both of my parents fussing around in the kitchen together, I ask my dad to cook fish for the family. I love to just sit in the kitchen and watch them preparing a meal.
I usually eat at home, but when I decide to eat out, there are a few places in town that I visit quite often. Especially if I'm hungry for Ajarian khachapuri. When in Batumi, definitely try this crispy, crusty boat-shaped bread filled with lots of cheese. The Grill Town restaurant on Rustaveli Avenue has a wonderful selection of food, both traditional and modern. I also visit Neocca quite often, mostly for breakfast. There, I like to order an Imeretian khachapuri (which is different from Ajarian khachapuri) and some nice tea. For dessert, I crave pancakes. The newly opened Restaurant Ambassadori located very close to the sea and near the old dancing fountain has lots of space, big windows, and delicious food. I usually go there for pizza, but don't forget to also try Ambassadori's homemade lemonades.
Charming Old Batumi
Batumi has changed considerably over the years. When I was born in the 1990s, the city was not in the best shape. I remember being told to not leave the school grounds due to the large number of snakes in the bushes in front of the school. The roads were unpaved, and electricity was not available for everyone. Then again, we had a civil war going on in Georgia at the time, so these things were understandable.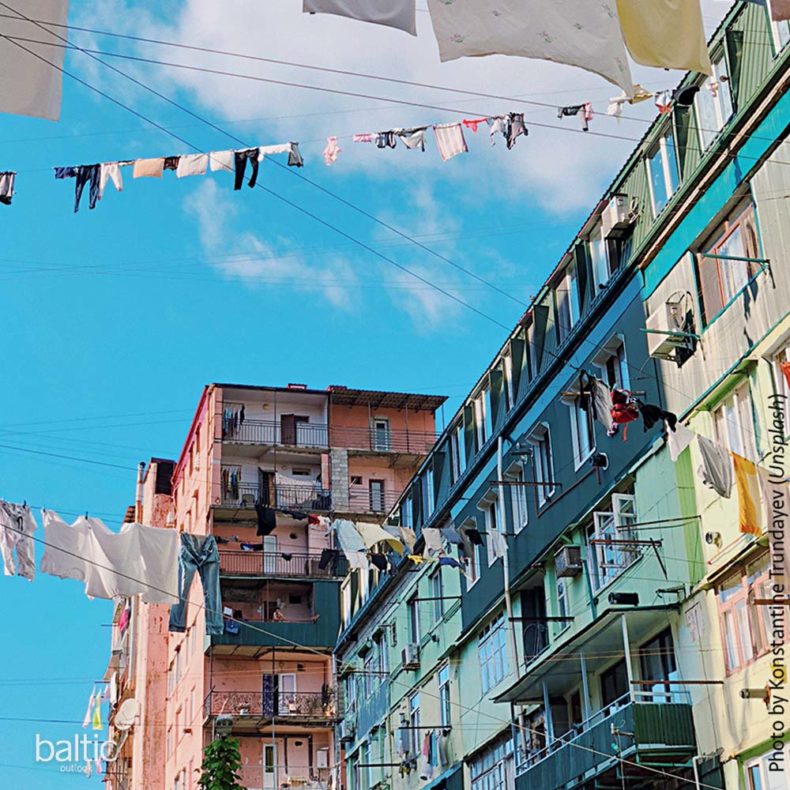 But after the revolution in 2004, Batumi began to be rebuilt and prosper. There were no longer snakes or bushes in front of my school, because the government decided to build a boulevard in front of it. New buildings rose up out of nowhere, and at some point it felt like it was becoming too much. Batumi is divided between an old part and a new part that looks like Dubai, with tall buildings, trading centres, malls, and restaurants.
I prefer Old Batumi. The small buildings and narrow streets are designed for pedestrians. The first thing you notice is the cobblestone streets. You'll also see a lot of palm trees on the streets of Old Batumi, which gives the city a strange kind of Miami Beach vibe. Make sure to read the plates on many of the buildings; they provide information about the building as well as famous Georgians and non-Georgians.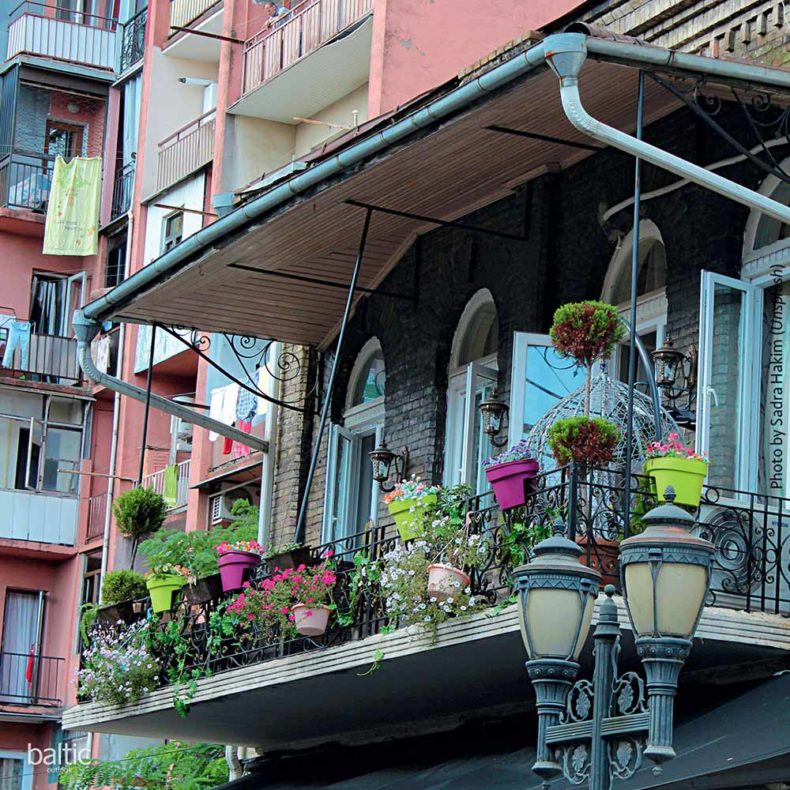 The courtyards in Old Batumi are something you won't see elsewhere in the city. So make sure to enter every open gate you see in this part of the city. They always lead to a courtyard that may be painted in a variety of colours or decorated with lots of plants. The courtyards feel like mazes, and the architecture and the silence within them will make you forget that Batumi has any buildings higher than three floors.
The great outdoors
Just outside Batumi is another magical place that looks the same as it did a long time ago. The Batumi Botanical Garden, located at Mtsvane Kontskhi (Green Cape) north of the city, is easily accessible by microbus from the city centre in less than 30 minutes. My favourite thing to do is to grab some snacks and a blanket, go to the garden early in the morning, and spend a whole day there.
The Batumi Botanical Garden is a tropical paradise, but it also has a lot of trees from all around the world. Currently, the garden consists of nine sectors, representing the Transcaucasian humid subtropics, East Asia, New Zealand, North America, South America, the Himalayas, Mexico, Australia, and the Mediterranean. It also has lower, upper, and seaside parks with a variety of trails to hike. My favourite is the Japanese part of the garden, as it is always quiet and has a lot of benches where I could spend hours just sitting and listening to the leaves rustling. I also enjoy the upper park, where you can marvel at the endless horizon on the sea while still being in a tropical forest.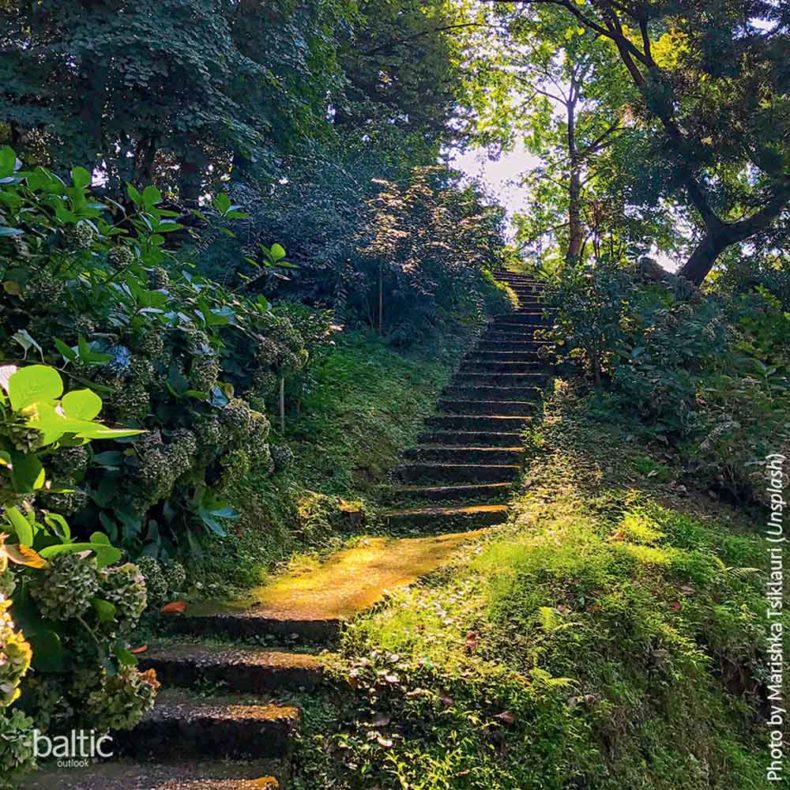 In addition to the botanical garden, there's also a beach at the centre of Mtsvane Kontskhi. It's usually packed with people, but the fact that you see a forest when you turn around after swimming out a bit further is simply outstanding and outweighs any potential downside. But there are many other, less-crowded beaches in this area, too.
Petra Fortress is a historical fortress-town in the village of Tsikhisdziri in Kobuleti municipality north of Batumi. The castle was built by John Strathegos in 535 CE and is a symbol of the Byzantine era in Georgia.
And have you ever heard of Mtirala? The name translates to 'Crying Mountain' and is derived from the fact that this is the most humid place in the whole country. Mtirala National Park has wonderful mixed forests as well as bicycle and hiking trails. Located in Kobuleti municipality just 30 minutes from Batumi, it's also a good place for camping.
But I like to grab my hot chocolate and go to the beach to watch the sunset. If you happen to be at Mtsvane Kontskhi or Sarpi, that sunset will look even better, but any available beach can be calming and inspiring. Remember to pay attention to the orange and blue layers of the sky, because for a very short time you can glimpse a faded pastel green between the orange and the blue. That speck of colour brings out the best feelings in me.
Read more about Batumi in Baltic Outlook.
Text by Tbel Abuseridze