Summer has officially peaked – fruit are at their sweetest, water is at its warmest, and holidays seem to last forever. Work mode has been switched off completely, and you can finally afford a bit of spontaneity, like a trip to a sun-kissed land. If last-minute adventures are not really your cup of tea, devise a plan for a fall vacation to make the summer last longer.
Bordeaux
To treat your taste buds, head to Bordeaux! Once you've landed, stretch your legs on a walk along the Garonne River that flows through Bordeaux to the Atlantic Ocean. Feel the ocean on the tip of your tongue by feasting on seafood at the Marché des Capucins. If you've always dreamt of wolfing down so many oysters that you're about to burst, make your way to the Arcachon Bay, which features 90 kilometres of oyster farms! All months with the letter "r" in them count as oyster season, so Arcachon is best enjoyed in September and October. And when you've had enough of seafood, climb to the top of the Dune du Pilat, the tallest sand dune in Europe. The view over the surging ocean is fantastic. Holidays are a calorie-free zone, so sample the pride of the region – the rum-soaked pastry canelé; just be warned, its caramelized crust will steal your heart. Learn more about wine at the City of Wine museum or any café – start your day with a crispy white, and end it with a silky red.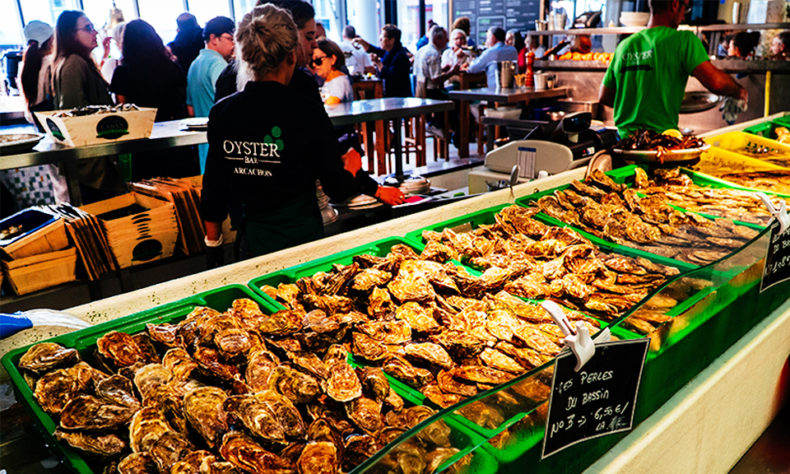 Book your tickets to Bordeaux now!
Split
One of the most beautiful cities in the world hides in the caress of the Adriatic Sea. Split is the diamond of the Mediterranean on which the walls of the castle built by the Roman emperor Diocletian rise. Plus, several episodes of the cult show Game of Thrones have been filmed here. Let the tangle of the tiny Old Town streets make you dizzy, and catch your breath at one of the golden sand beaches. They are the gates to the fabulous islands of the turquoise-coloured Adriatic Sea – get on a ferry and go on an expedition! In mid-July, the cultural life of the city really shines as the summer festival begins – a whole month of concerts, spectacles, operas and exhibitions on every corner! After such an intense experience, order some Dalmatian house wine and shout "živjeli!" in honour of Split.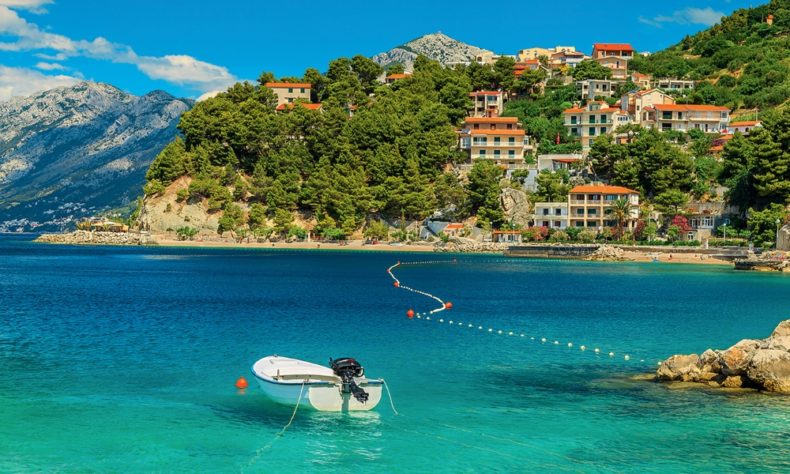 Book your tickets to Split now!
Kos
This Greek island will give you an unforgettable tan and will make you gasp in disbelief once you see how bright the water is. Take a break from playing with the sun under the shade of the Tree of Hippocrates – they say the father of medicine shared his knowledge with others right there. Calm down your growling tummy with fresh seafood and juicy watermelons grown in Kos. Café Haihoutes, located in a ghost village, will make a perfect place for afternoon coffee. Although the village has been deserted for 40 years, don't worry, no ghosts have been spotted; instead, jazz and Greek music concerts are held there. End your evening in the hilly Zia village; visitors from far and away flock there to catch a glimpse of the magical sunsets.
Menorca
Oh, to be able to stop time and see all 70 beaches of the island! Menorca is a true gem for those who would gladly leave wild nightlife for another time. Here, you can swap it for savouring the view of water rippling against snow white yachts at the port of Mahón. Or sip on cool lemonade in Cova dén Xoroi, abar that is housed in a cave with a view to the sea – it feels as if you're being hugged by the sea. Spend your days on the move – go to one of the seven lighthouses on a scooter, ride a bicycle, or try kayaking. Don't waste a minute more, seeing the wild nature of the island this year is a must!
Book your ticktes to Menorca now!
Sochi
Lounging on the beach or bungee jumping at Skypark – the summer capital of Russia knows how to have fun! Besides, countless SPA centres, shops, restaurants and cafes are lined up by the coast of the Black Sea – time will pass in an instant here. Try to feel a whiff of the Olympic Games in Adler – in the evenings, the torch is lit up and a musical fountain show entertains the visitors of the Olympic Park. If you're tired of the city, head to Lazarevskoye district where 33 waterfalls in the Shahe River Valley welcome admirers.  Adventurers can jump into jeeps and drive straight to the tea plantations – there are few tourists and endless mountains all around.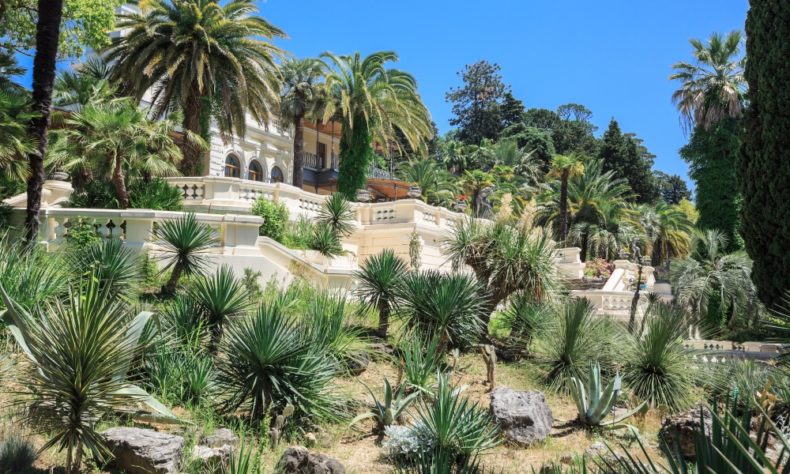 Book your tickets to Sochi now!
Odessa
The carefree atmosphere of the pearl of the Black Sea is so charming it seems that the city is an absolute flirt! On your date with Odessa, peek into the yard of Puskhin's flat, check out the underground labyrinths of the catacombs and don't forget the Potemkin Stairs, also called the Eiffel Tower of Odessa. Privoz Market is a real legend that shows the true nature of the city – quirky vendors, delectable treats and a bubbling joie de vivre.
Book your tickets to Odessa now!
Malta
Summer all year long, tales of courageous knights and prickly pear liqueur are just a small fraction of what Malta has in store for its guests. This island is a true paradise for anyone who loves being in the water. After a full day of snorkelling or sailing, try pastizzi – savory pastries filled with mushy beans; they're guaranteed to give you enough energy to wander around rocky cliffs and jump on a ferry heading to the island of Gozo. That's where you'll find nymph Calypso's cave, a red sand beach and sea salt pans.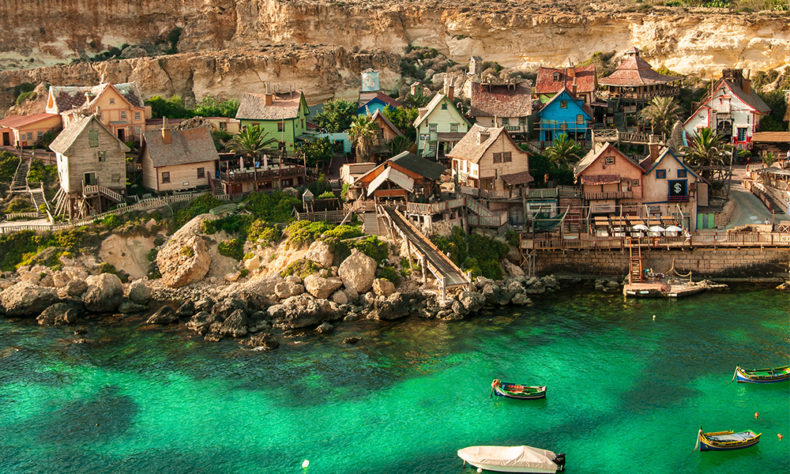 Book your tickets to Malta now!
Go on holiday with friends or family!
A serene holiday with your family or an action-packed vacation with friends – these destinations will suit everyone! If you're travelling in a group of eight, use our group offer. Flying together is fun, convenient and saves money – group tickets include baggage, and the final passenger list must be submitted just 7 days before departure. More time to plan your holidays, less worrying about formalities. There's just one question left – when are we going?