When I return to Berlin after 16 years, with a visit to the zoo my only memory, the changes in the city are just unbelievable. A lot has happened – top-notch coffees, delightful breads and cakes, organic food stores and Michelin stars. Everything you need for a few delicious days in Berlin. What you do with the rest of the time is up to you, but when it's about food, I have things to say. That's why it's time to hop on a plane and enjoy Berlin.
Start off your meal with a coffee – after a few years of experiments the owners (two Aussies) just started roasting it themselves. Filter coffee, silky-frothed cappuccino, espresso with perfect tiger stripes (that's a term for well-made espresso, when the crema on top forms a pattern like tiger fur), juices freshly squeezed from organic fruit. And then – on to the food. The classic Silo toast – two poached organic eggs, Sironi toast from one of the most famous bakeries in Berlin, avocado, bacon and Manchego cheese, or, in the vegetarian version, the very same famous toast, eggs, loads of avocado, hummus and beetroot purée. Oven-baked pancakes are another great choice, as is almond milk porridge with braised apples, chia seeds and superfood seed mix. And then come the cakes, looking deceptively simple, but so good you just can't stop eating.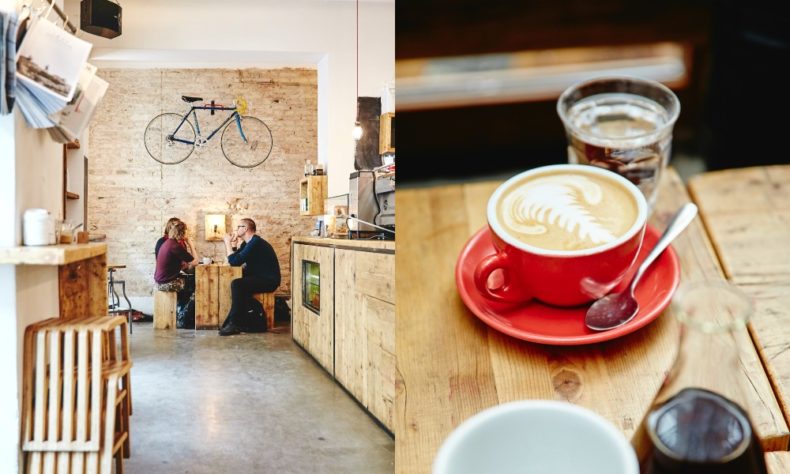 Address: Gabriel-Max-Straße 4
When a Canadian comes to Berlin, he knows what Berliners are missing – a good and proper breakfast. Aunt Benny serves bagels with fillings and relishes to your heart's content. Cheddar and olive dip with homemade zucchini and ginger chutney is just one of the many options. You'll also find salads, quiches and sandwiches on the menu. If you're craving something sweeter than that, dig into a scone with freshly whipped cream and raspberry jam or their divine carrot cake with a good measure of ginger. Homemade lemon and mint or beetroot lemonades will please lovers of fizzy drinks. But you shouldn't skip that coffee either – here it's just as excellent as in many of the best coffee places in Berlin. Want more treats? How about a brownie, or maybe a cake? Or Bircher muesli, croissants and lots of other goodies. They're all so super-delicious.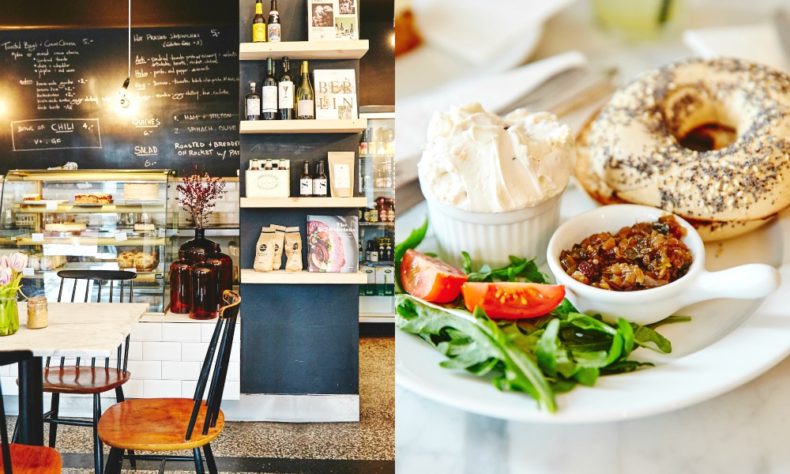 Address: Oderstraße 7
3. Salumeria Lamuri
You've travelled to Berlin but want to feel like you're in Italy? Head to Salumeria Lamuri. Don't want to feel like you're in Italy? Fair enough, but head there nonetheless – what you'll taste might be better than in Italy. Start off with some organic burrata with rocket and tomatoes. But if there's one thing not to miss, it's the all-time favourite, a dish that has never left the menu – fresh pasta with truffles. So, so good! It flawlessly embodies everything this cuisine is about. The rest of the menu changes according to the ideas of the Italian chef and what's available in that particular season. Yoghurt, muesli, vitello tonnato, paninis, pastas, fishes and meats. The menu is tiny, but not a single thing on it disappoints. A glass of wine, perfect Italian bread, one of the typical Italian desserts to finish your meal – and life is so much more beautiful. The staff here is 100% Italian, so it's time to brush up on your Italian vocabulary and visit Salumeria Lamuri, although you won't be talking much – you'll be too busy blissfully munching away.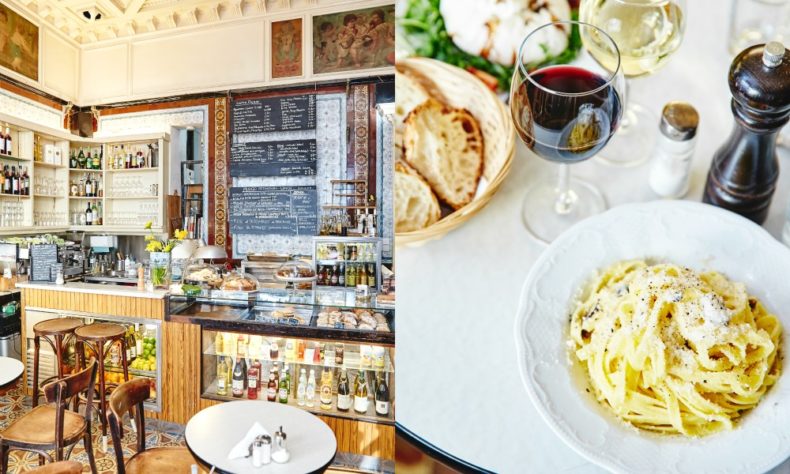 Address: Köpenicker Straße 183
4. Roamers
A super-small and super-hipstery place in Kreuzberg – admittedly, you'll need some crowd survival skills before you get a table, but it's very much worth it. Silky smooth cappuccino, excellent coffee, the famous Stoned Traveler – hot chocolate with espresso and a bit of rum, but if you're not in the mood for it, there's a variety of teas to sip (rosemary, thyme, ginger, mint), or, in the summer, delicious lemonades, served in jars. The ginger, apple and mint lemonade has a great kick to it. And then there's the food. Flavours, presentation, sensations – all perfect. You'll find salads, sandwiches and pancakes here, and be ready to feel full for quite some time after your meal. And don't eat before your visit either – whatever you order will be just too good to leave anything on the plate. Try the marinated beef, pickle, sauerkraut, Cheddar and rocket salad, the famous French toast with caramelised pears, berries, jam and yoghurt, or the kale salad with black beans, Parmesan, avocado, egg and rosemary crouton.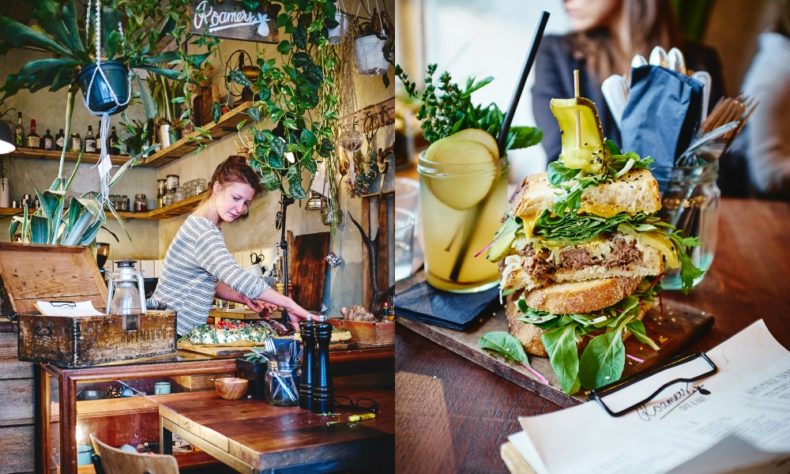 Address: Pannierstraße 64
Book your tickets to Berlin now!
Author: owner/editor of food magazine Četras sezonas, 4 cookbook author and food blogger Signe Meirane.
Photographer: all delicious photos captured by Armands Meirans.