You know exactly what time of the year is ahead of us, right? Yes, it's the most wonderful time of the year! Have you already made plans for your visit to Riga during the Christmas holidays? We have some suggestions – check out the creative quarters of Riga! Photo by Kaspars Kursišs
Kalnciema quarter
One of the most established creative quarters in Riga, Kalnciema quarter is a perfect place to enjoy the weekend with your family. Here the countryside meets the city, and culture is abundant – with theatre performances and film screenings, and open air concerts in the summer. Throughout all seasons Kalnciema quarter is especially popular for its.Saturday morning markets where you'll find both unique handmade-products by Latvian craftspeople and a whole lot of local delicacies – organic treats and forest bounty from all regions of Latvia. Dive into the cobbled courtyard lined with quaint wooden houses and sparkling lights as the sound of traditional carols and aromas of roasted chestnuts and mulled wine fill the air. Most of the stalls are generous with free samples, so feel free to walk around and try all the products to find something to your liking. If you are looking to experience new flavours and textures, this place is the right one for you!
Miera iela quarter
To experience a less usual side of Riga, stroll down to Miera iela (Peace Street in English), known as the hipster neighborhood, to see it in all its glory: local design and vintage shops, surprising two-in-one combinations like bookstore&hairdresser, tea and coffee places… Pop into DAD cafe to soak up the atmosphere with home-baked cakes, a glass of lovely wine and an acoustic concert. This place has a knack of making you feel at home. To enjoy some especially sweet moments, head to the "Chocolate Museum of Laima", recently opened by the beloved Laima confectioners, a local legend in their own right. The museum is rich with history and continues to warm thousands of hearts (and bellies). Find out the recipes of famous treats like marzipan and truffles, revealed in exciting videos, and explore the story of the cocoa bean to know everything about making that great and delicious product, chocolate. Sweeten up your holidays!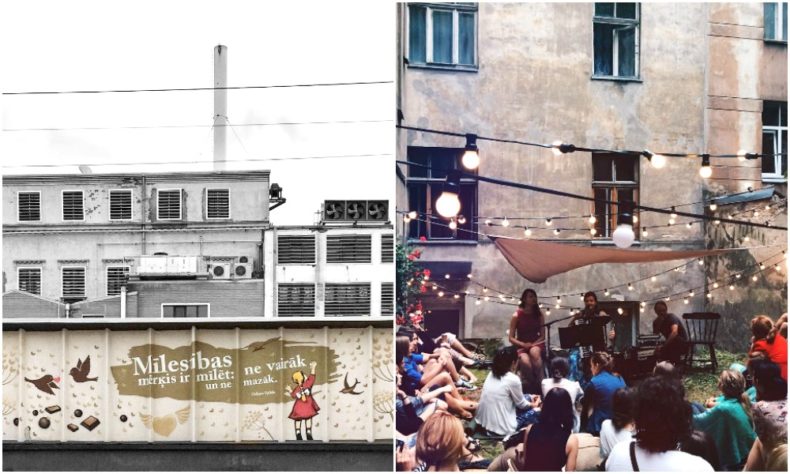 Photo captured by @aleksaagrina and @sinndija
KCC (Kaņepes Culture Center)
Far from being just your typical culture center, Kaņepes bustles with a bohemian vibe – be it a live performance on the art house stage, an art exhibition, an experimental happening or any other event, of which you'll find plenty here, or just a drink at the bar. The undeniably artistic ambiance makes it a great place for hanging out with friends in the heart of Riga, making new friends or just people-watching.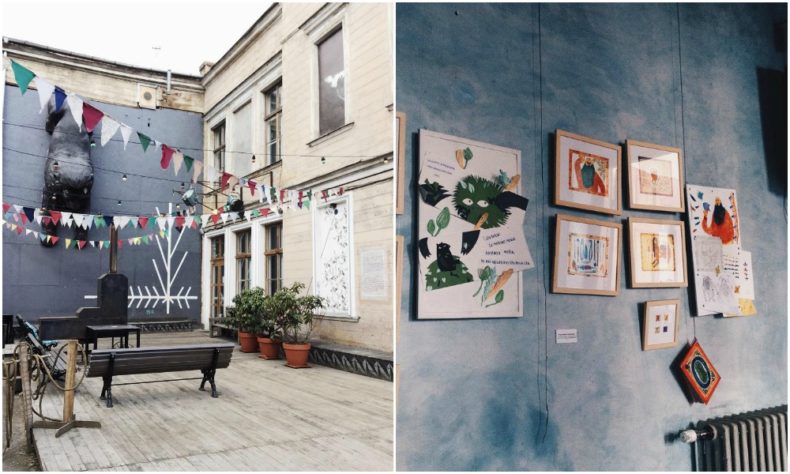 Photo captured by @toutestclaire_ and @annlevk
Spīķeri creative district
The Spīķeri creative district, nestled among rows and rows of impressive historical warehouses, is probably the the hottest neighborhood on the Riga art and culture scene at the moment. In the warmer time of year Spīķeri brings you loads of open-air events, concerts, sporty activities and other entertainment, all free of charge. But when Christmas time is on its way, flea markets and skating rink open their gates, all lit and decorated in a festive mood. The place comes alive in a new light, and the whole neighborhood takes on a special cozy atmosphere. One of the most popular events to visit at Spīķeri during Christmas is the flea market where you'll find unusual designer items along with the traditional vintage things for your everyday.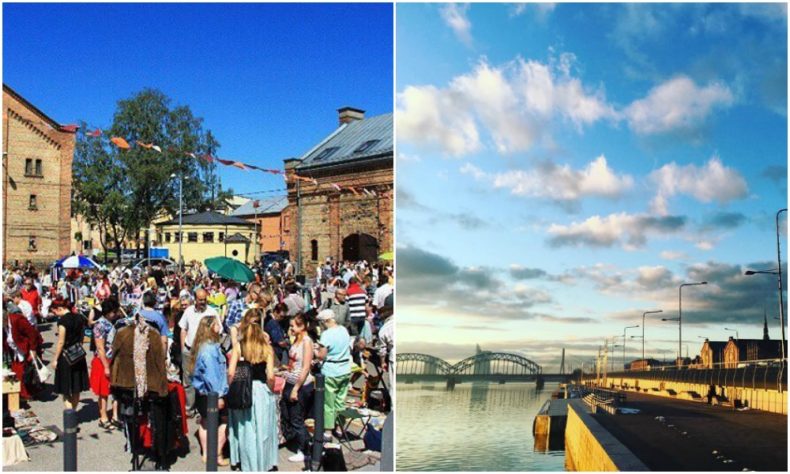 Photo captured by @spikeru_kvartals