Moscow is one of the biggest and the most beautiful cities in the world. With so much to see and to do it's easy to be overwhelmed by this city of contrasts. Of course, major sights like the Red Square, Moscow Kremlin and The Bolshoi theater are already on most visitors' itineraries. But Moscow is not only about the historical sites, despite being a city of impressive history. In my opinion the best way to see a city from a different angle is to spend time with someone who has lived there for quite some time. I was born in Moscow and have been living here all my life. I really love and enjoy it, which is why I want to share my love for this city and give you some tips about it. Here are my five top places and experiences that will help you see Moscow from a new angle.
Enjoy Sanduny Baths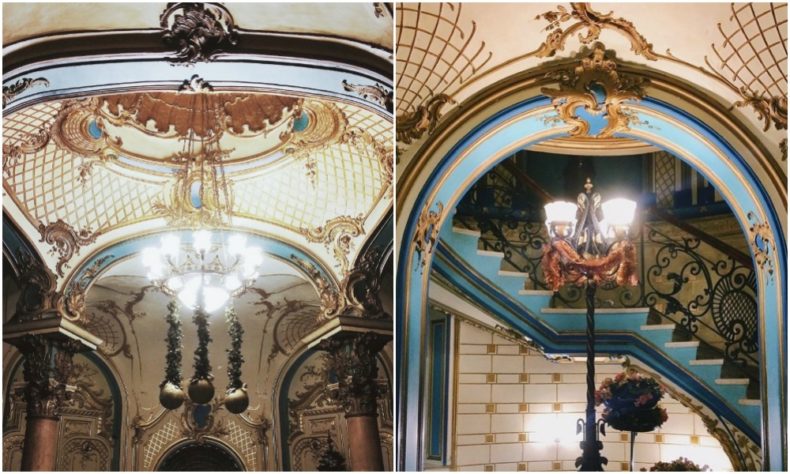 Sanduny Baths is not just a public bathhouse, but also an architectural landmark in the very heart of Moscow. The oldest public bath in Russia, founded in 1808 by the actor Sila Sandunov, it has been visited by such great figures as Pushkin, Tolstoy and Chekhov. The current interior design dates back to 1896, and so do the historical bathing traditions. If you're looking for something off-mainstream, Sanduny Baths is the place for you.
Admission starts from 20 euro per person. This is a unique Moscow experience you'll remember for a long time!
Discover great bird's-eye views of Moscow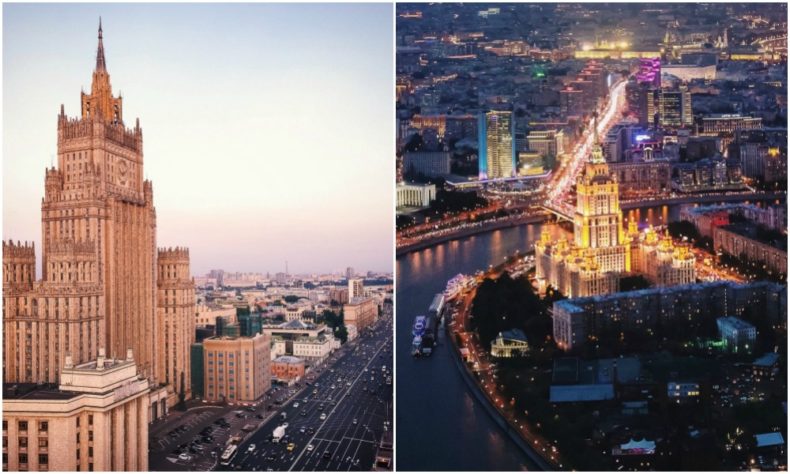 Have you tried seeing the sights of a city from a rooftop? Only the sky above you, a pleasant breeze caressing your face, the sun illuminating the city below your feet? If not, you must definitely try it in Moscow! There's no better view of Moscow than the bird's-eye. Entirely legal roof visits, with a guide telling you everything there is to know about the buildings you're seeing, will set you back around 12 euro per person. The most popular are the views of Seven Sisters – a group of seven Stalinist-style skyscrapers. While you're pondering this idea, check out this Instagram account with lots of pictures of Moscow from rooftop vantage points.
Immerse yourself in Soviet architecture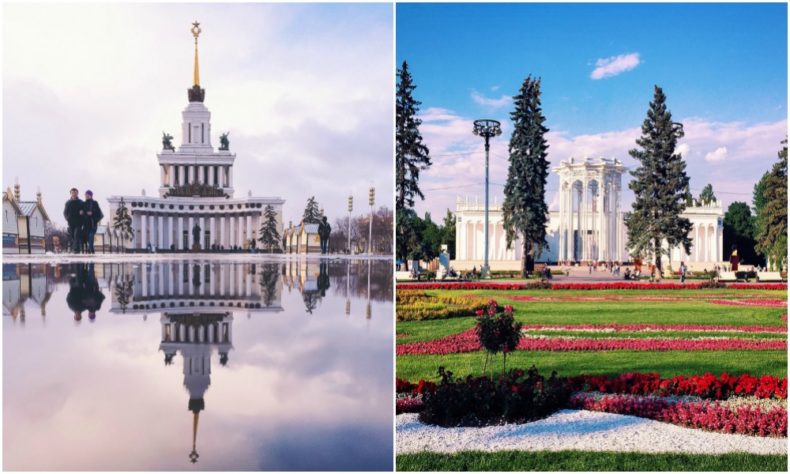 Venture into the Soviet past at the Exhibition of Achievements of National Economy, known as VDNH in Russian – built in 1939, it is now a leisure park and exhibition centre with a multitude of Stalinist architecture pavilions. The pavilion of Uzbekistan, known as the Culture pavilion, is one of the greatest masterpieces of Soviet architecture in its composition, proportions and elegance. Another stunning example is the Space pavilion, dedicated to space exploration, now hosting temporary exhibitions. In the summer rent a bike in the park and enjoy a light breeze while cycling around the beautiful buildings of the Soviet era.
Explore the best restaurants Moscow has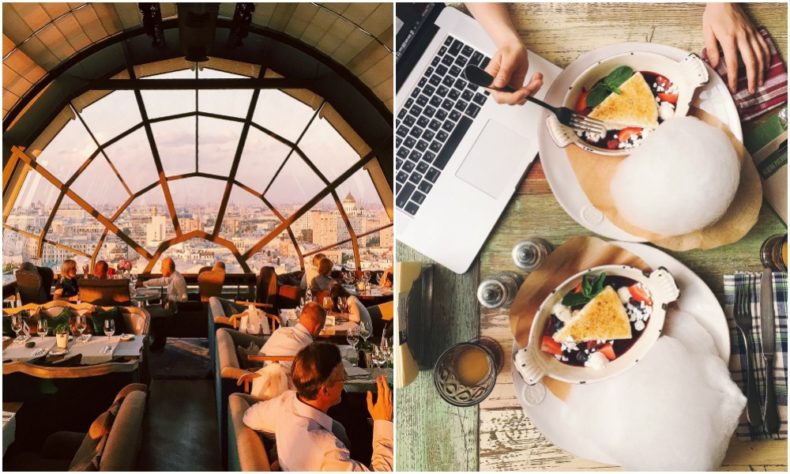 In Moscow you'll find any cuisine of your choice. As much as I'd love to tell you all about all of them, I've narrowed down my recommendations to two.
The first is the White Rabbit, easily the top restaurant in Moscow. Located on the 16th floor, this fine dining establishment will brighten up your evening after a day full of exploring the city. The domed glass roof offers stunning sunset vistas, while the veranda opens up to a spectacular view of the Ministry of Foreign Affairs.
The second restaurant I'd like to share with you is called Christian. It's a cozy place in Moscow where you can sit for hours, enjoying a conversation with your companion and a break from the bustle of the city. If you have a sweet tooth, do try their cheesecake, served with cotton candy!
Take a break from city noise in the parks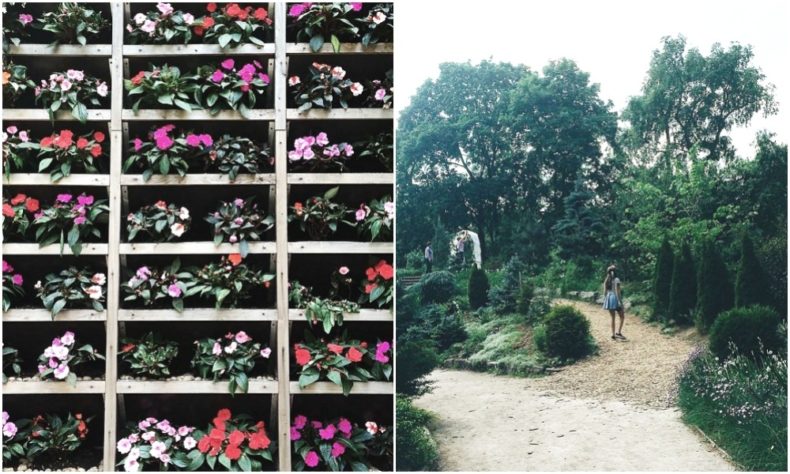 Moscow is a city that never sleeps. It's constantly bustling. So it's no surprise that parks are very much loved among Muscovites. You can read about Gorky Park in any guidebook, but I'd like to tell you about lesser known great parks.
"Apothecary garden" is the oldest botanical garden in Russia, founded by Peter the Great in 1706. Explore lots of plants from all around the world – from flowers to palm trees – in open air and in greenhouses, and feast your eyes and soul in this tranquil oasis in the heart of the metropolis. There are numerous cafes and restaurants dotted around the perimeter of the garden.
Another Moscow favourite is Patriarch's Ponds. The name is in plural, as there used to be several ponds, but since about 200 years only one has survived. It's surrounded by houses on all four sides, forming a small green island for a relaxing stroll.
Fun fact: the classic novel "The Master and Margarita" by Mikhail Bulgakov begins exactly at Patriarch's Ponds.
Book your tickets to Moscow now!