Sun-drenched beaches, mouthwatering cuisine, and the Mediterranean lifestyle make this sophisticated metropolis a true masterpiece. Baltic Outlook journalist James Taylor shares his tips for finding Barcelona's hidden gems.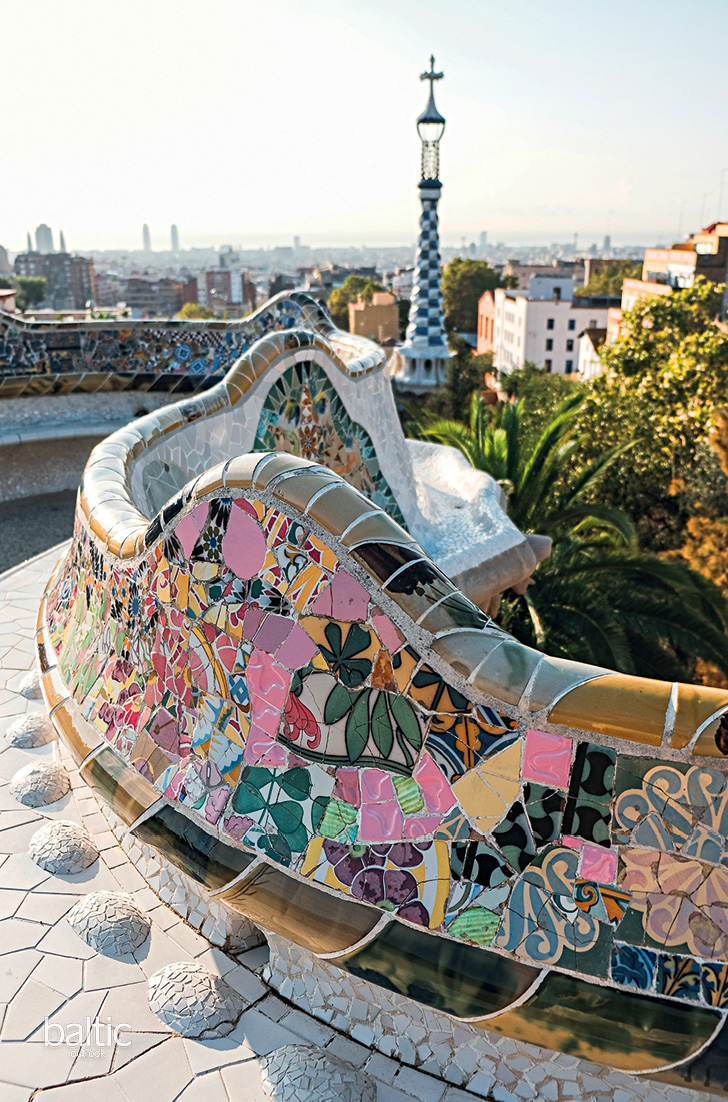 I'm at Barceloneta Beach, Barcelona's most popular stretch of sand. But it's a scene that you won't find here often. For the third time this week, I've cycled down for an early morning swim and discovered this secret world so different from the Barceloneta during the day, with its crowds and people hawking cold beers, mojitos, and beach blankets. After almost three years living in Barcelona, I've come to appreciate these rare moments – moments that are quiet, peaceful, and tranquil. And with Europe only just reopening and Barcelona still receiving merely a fraction of its regular visitors, there are more of these quiet moments to experience than ever before.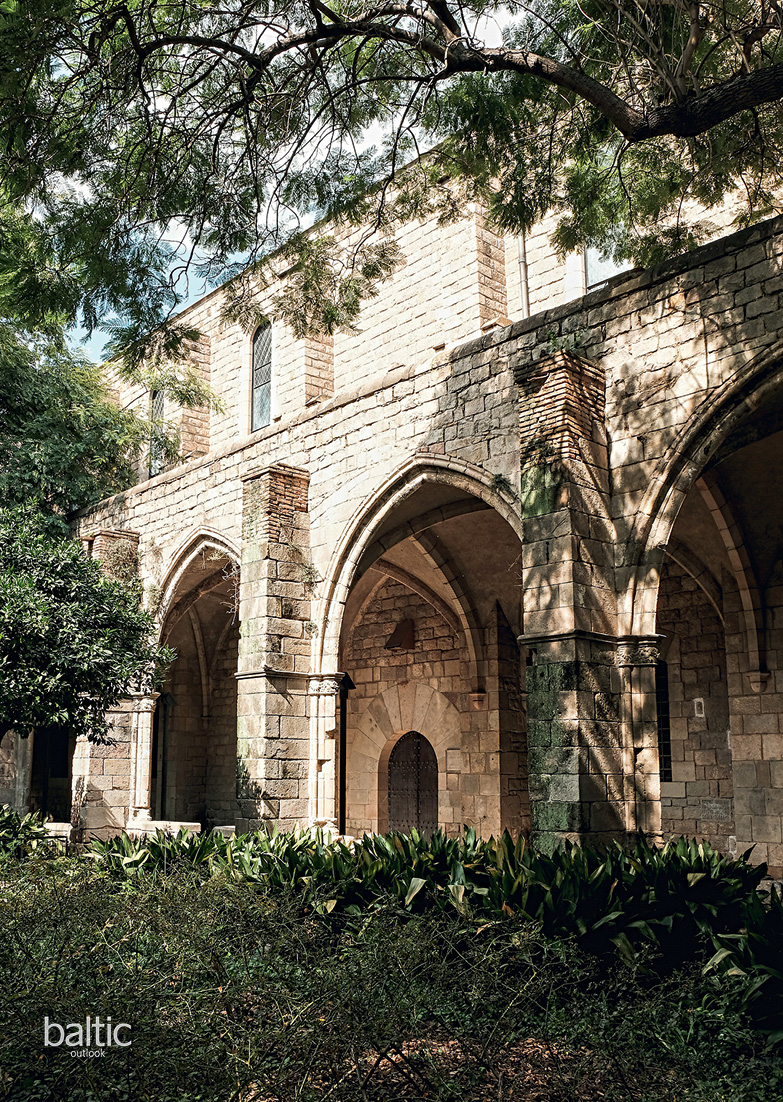 A green hike
Too often people have the mistaken impression that Barcelona is a city without any green space, but that's just not true. Barcelonans are an active population and love any kind of activity that gets them outside with friends in nature. The beach is the obvious spot to do so, but early the next day I opt instead to spend some time in Barcelona's other hotspot for getting active: the mountains. I strike out north, zig-zagging my way through the grid-like streets of Eixample, making my way towards the famed Mount Tibidabo. Hiking up the mountain is a rite of passage for locals, providing an easy way to get out of the house and enjoy some fantastic views of the city below. It's also a great way for visitors to experience Barcelona's combination of urban cityscape and vast areas of nature.
View this post on Instagram
Many might not know it, but the entire area of mountains at Barcelona's back forms the Serra de Collserola National Park. Considered the green lungs of Barcelona, it sprawls for over 8000 hectares and is filled with incredible walking trails. The easiest and most popular trail is the Carretera de les Aigues, or 'road of the waters'. Running horizontally along the mountainside, this gravel path was a former service road for a pipeline that transported water to the nearby houses. Now it's the place where active locals get outside and exercise.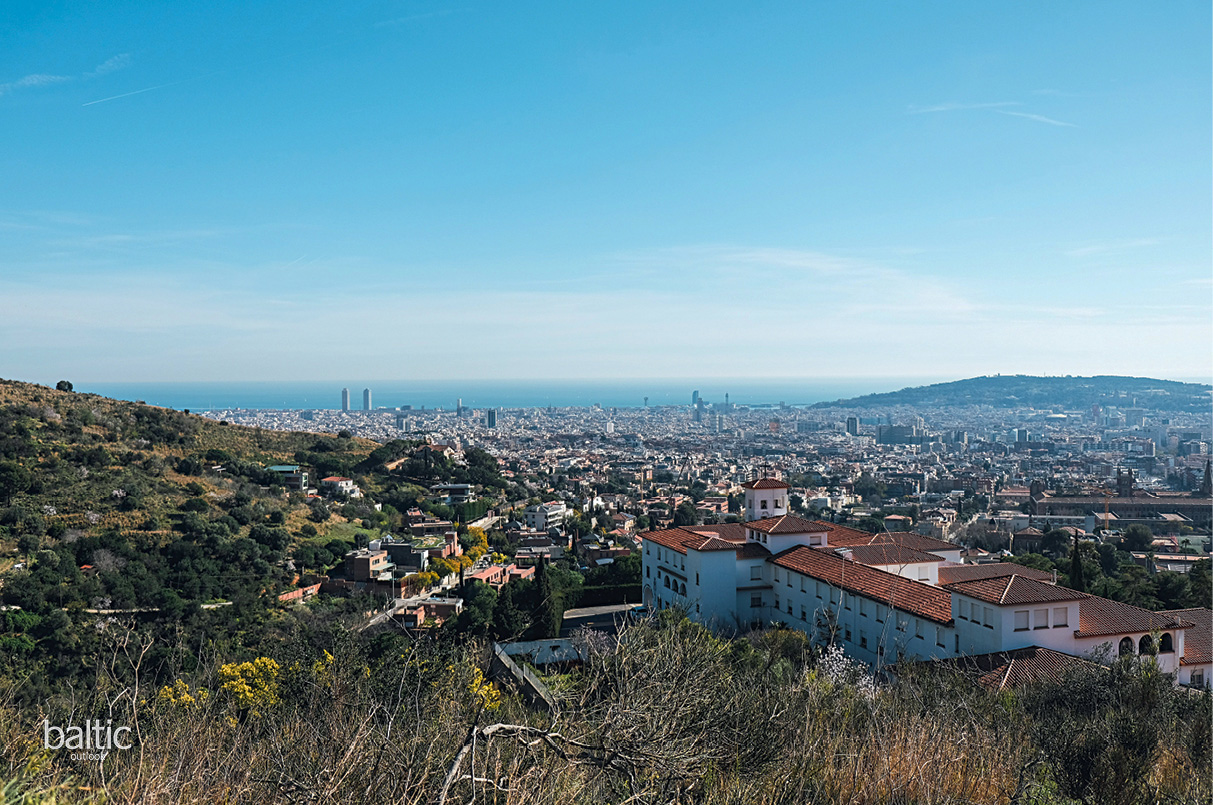 No matter from where you walk, if you're heading uphill towards the mountains, you'll run into this path. I reach it after walking up a long staircase wedged between large houses with tall fences and infinity pools overlooking Barcelona. I turn onto the path, joining the busy thoroughfare full of cyclists, joggers, and couples walking their dogs. Below us spreads a wonderful panoramic view of Barcelona sparkling underneath a sweeping blue sky all the way to the ocean.
I follow the road for a while, but Tibidabo is my goal today. I eventually turn up another path that leads me to the top of the mountain. The hiking is easy, and I follow a footpath alongside the road that leads all the way to the top. The famed amusement park is shut for the day, so all is quiet – another rare moment of stillness in the city. I sit down on a bench to catch my breath, admiring the incredible cathedral above me. For visitors to the city who don't mind a bit of a workout, this is one of those special Barcelonan moments.
Vermouth time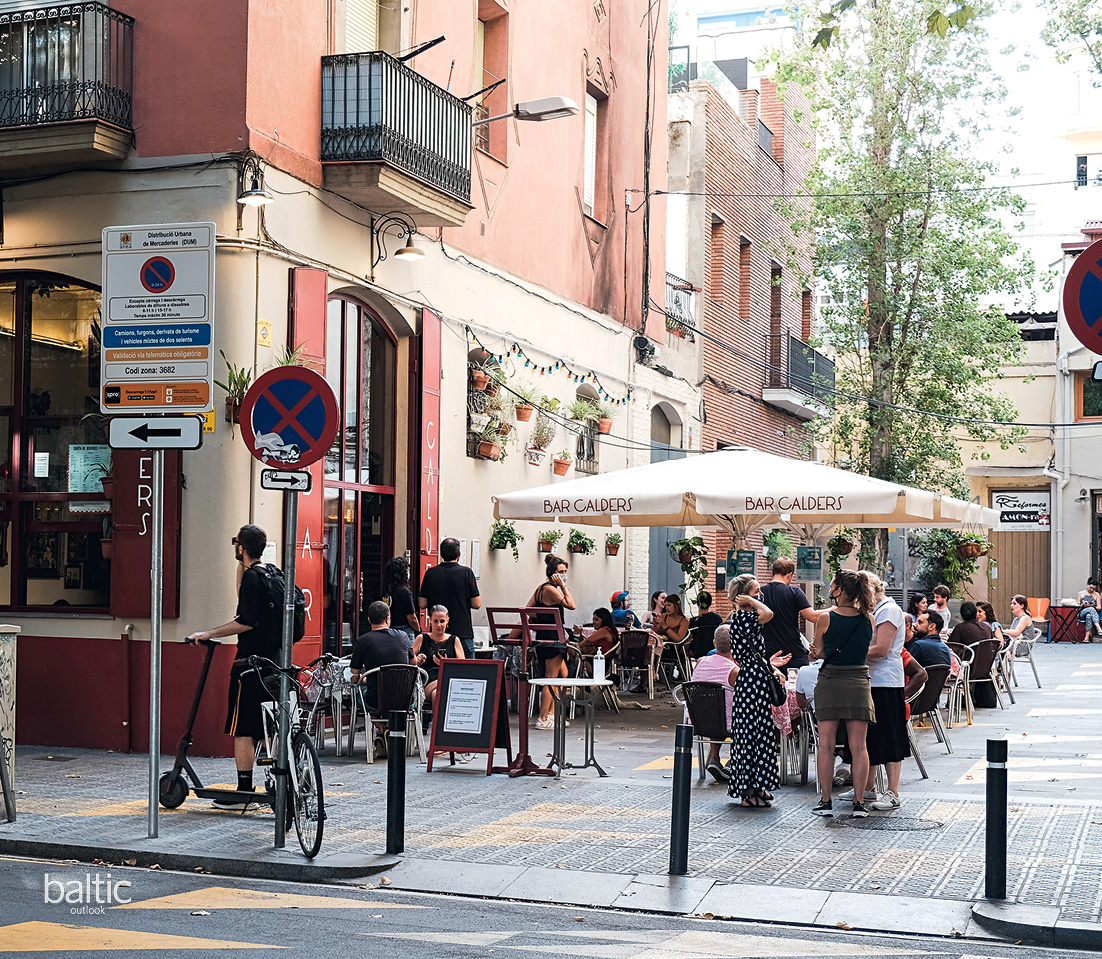 If there's one trend that hasn't changed in recent times, it's la hora de vermut, or in English, 'vermouth time'. One of the most popular ways to catch up with friends and family in the city is to meet on a terrace and order Barcelona's famed drink, a delicious fortified wine infused with herbs and spices that's served chilled with an ice cube, a slice of orange, and an olive skewered on a toothpick. No, it's not sangria, although with a deep burgundy colour, it certainly looks like it. And it's not the vermouth found in other parts of Europe, typically used when making a martini. This wipes the floor with both of those drinks.
'It was a drink that our grandparents drank, and the young people wouldn't have been caught dead drinking it. But now it's cool again!' says the bartender at Bar Calders in the Sant Antoni neighbourhood. It's a glorious Saturday afternoon, and the sunlight is filtering through the leafy trees lining the street outside. He sets down the small glass of vermouth, accompanied by a selection of salty snacks I've ordered – crisps, olives, and an open tin of mussels in a spicy sauce. My stomach growls as he disappears back towards the crowded bar, and I turn towards my aromatic vermouth. The first sip is always the most refreshing.
View this post on Instagram
For many locals, Gràcia is the trendiest area of the city, but I'm starting to think that Sant Antoni could give it a run for its money. Crowded along Carrer del Parlament, the main street of the area, is a veritable who's who of trendy Barcelonans. Most, like me, have a glass of vermouth handy, a common scene in Barcelona today. But like the bartender mentioned, ten years ago and you would have been hard-pressed to find any self-respecting hipster in Barcelona drinking vermouth. The newer generations in Spain have always tried to distance themselves from the tough times in the country under Franco, and because vermouth was a popular drink with the working class of that time, it was never hugely popular with young people. But in the past decade, there's been a kind of return to the roots, and it's now a quintessential part of life in Barcelona.
Mediterranean lifestyle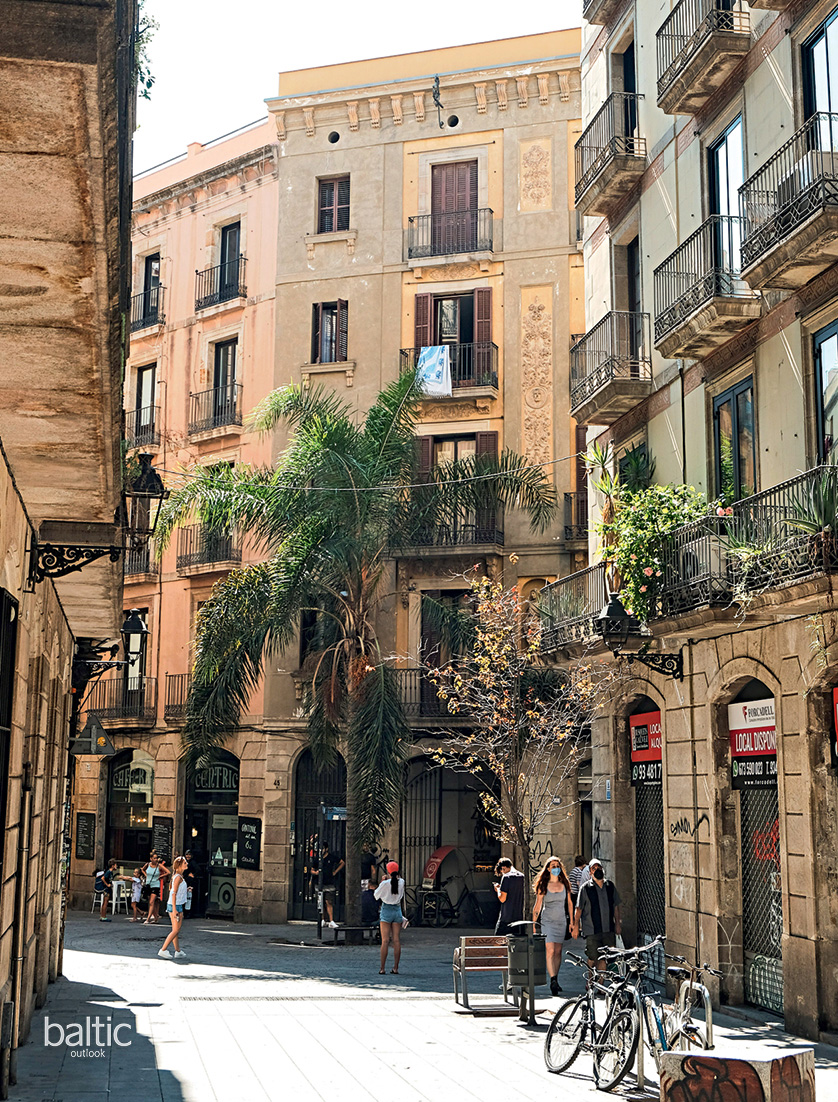 Barcelona enjoys an irresistible mix of urban pace with relaxed Mediterranean vibes. For me, no moment better helps capture that feeling than when I spend an evening with friends on the city beach. I wander down to the coast through the shadowy Gothic Quarter, bathed in the golden light of late afternoon. I move into Barceloneta, with its cramped streets and tall apartment buildings, laundry hanging off balconies and drying in the sea breeze. I walk along the coast until I reach Bogatell Beach, where I meet my friends. We spread out our blankets on the sand, sitting back to talk while the setting sun sends streaks of pink and orange across the sky. Over the water, a full moon rises, coloured a deep red by the lingering daylight.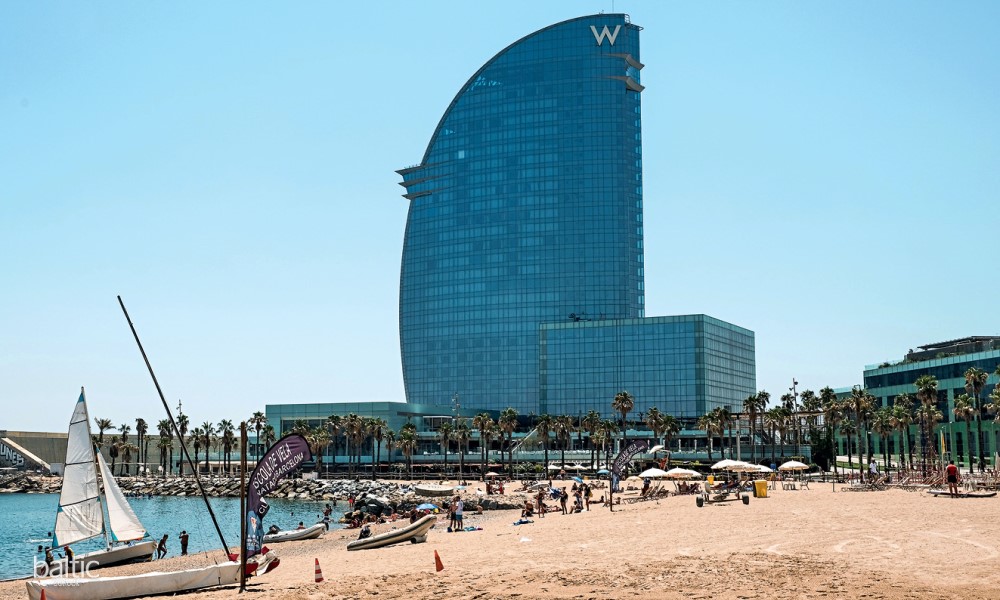 Next to me is Elena, a young woman from Argentina who has only recently arrived in Barcelona. She sits with her feet tucked underneath her legs, watching the moon rise. 'I've just moved here from Paris,' she says with an Argentinian accent. When I ask her why, she struggles to put her thoughts into English. Eventually, she finds the words: 'It's the energy. This city has an energy like no other.' We stay on the beach long after the sun has gone down and the inky blue evening descends, warm air blowing off the ocean.
The next morning, I once again make my way to the beach, setting my towel down next to the group of old Catalan men. I nod bon dia to them as they stand around on the sand, smoking their cigars. In trendy Barcelona, it's oddly comforting to know that these men will be here every day for their early morning swim. This city truly does have a special energy and a real zest for life. It's a place where anyone can carve out their own slice of the Mediterranean lifestyle – if only for a little while – and feel at home.
Read more about Barcelona in Baltic Outlook.
Text by James Taylor