There are so many amazing things happening in the Baltics this summer that it can be tough to figure out which to attend.
No worries – we've got you covered with a list of some of the season's biggest events and festivals for the best summer ever.
Events in Latvia
Song and Dance Festival
Riga, June 30 – July 9
The Song and Dance Festival in Latvia is a mesmerising celebration of cultural heritage where music, dance, and tradition intertwine.
For ten days, the Latvian capital takes on a festive air, with loads of singing and impromptu dance performances inviting everyone to join the festivities.
The festival includes several spectacular concerts featuring tens of thousands of participants, from dancers and singers to orchestras. Happening every five years, this is a special festival edition marking its 150th anniversary.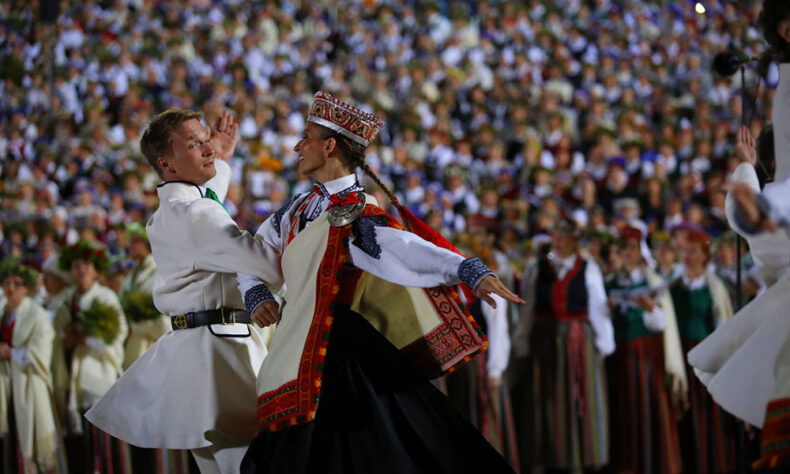 Jūrmala Festival
Jūrmala, July 15–23
A prime event on Latvia's summer calendar of cultural events, the ninth edition of the Jūrmala Festival will feature nine magical concerts held at Dzintari Concert Hall in Jūrmala.
This year, it will bring together outstanding native and foreign musicians, including the world-renowned violinist Baiba Skride, tenor Aleksandrs Antoņenko, cellist Matthew Barley, the Osokins family of piano virtuosi, accordionist Ksenija Sidorova, and Broadway musical stars from London.
The traditional sunrise concert by world-famous organist Iveta Apkalna, which takes place early in the morning on the Dzintari beach, is especially magical.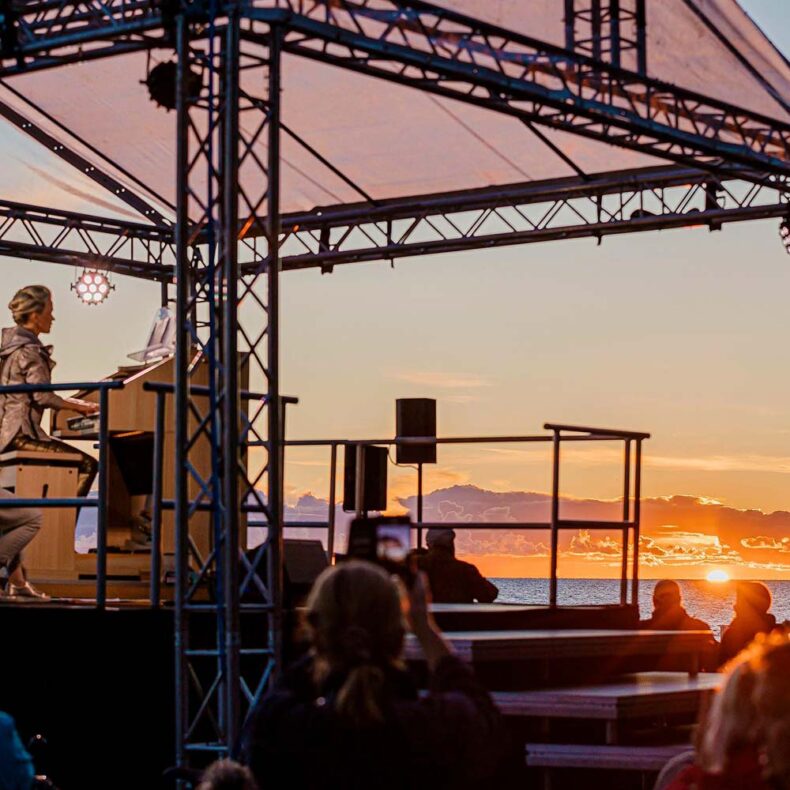 Photo by Artis Veigurs on Instagram
Positivus Festival
Riga, July 14–15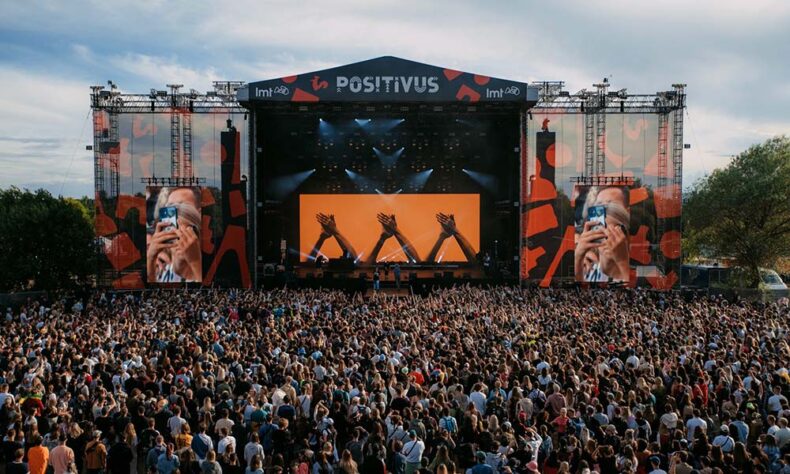 What started as a beachy indie music festival has grown into one of the biggest music festivals in the Baltics.
The Positivus Festival spoils its audience with a multi-genre lineup featuring artists such as Sam Smith, Alt-J, and Tommy Cash.
Located on the scenic island of Lucavsala just a 20-minute walk from Riga's vibrant city centre, festival-goers can immerse themselves in a lively atmosphere, abundant entertainment options, and numerous food stalls, making it a must-attend event.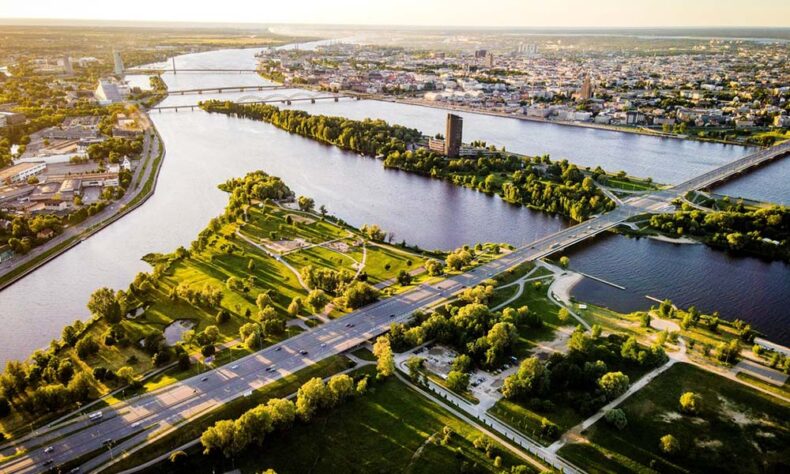 Events in Lithuania
As Young As Vilnius Music Festival
Vilnius, July 25
On July 25, Vilnius will come alive with the vibrant Vilnius Summer Festival in the beloved Vingis Park, celebrating the city's upcoming 700th anniversary.
This free music extravaganza offers a diverse programme that caters to all music tastes, featuring classical performances, a pop concert with renowned artists, and an electrifying audio-visual display of contemporary electronic dance music.
So grab your tickets, pack your bags, and get ready to experience the thrill of one the most exciting music festival in the Baltics!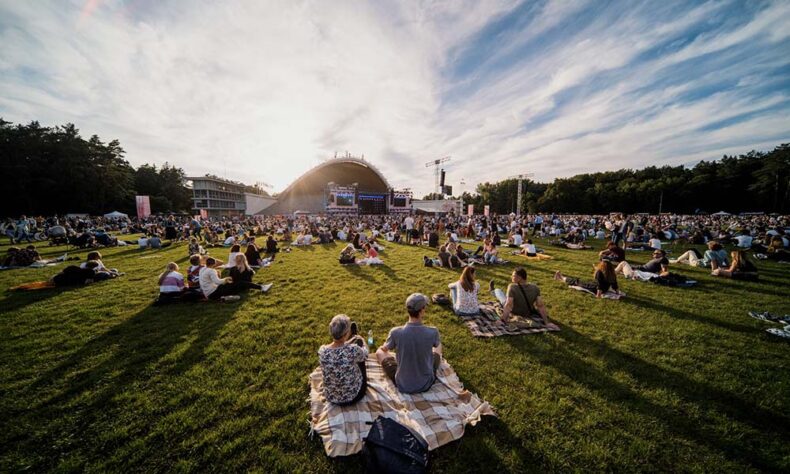 Sea Festival 2023
Klaipeda, July 21–23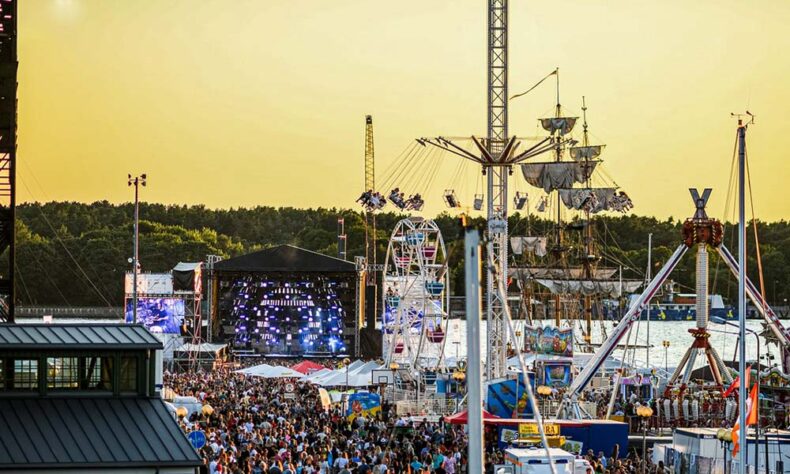 For one whole weekend in July, the coastal city of Klaipeda will be immersed in maritime culture by hosting two sea-centred celebrations: the Sea Festival and the Baltic Sail regatta.
This cherished annual event dating back to 1934 showcases the deep-rooted nautical traditions of Lithuania's only harbour city and draws over half a million people from all of Lithuania and abroad to celebrate on the last weekend of July. It's pure beauty and fun, plus marvellous people.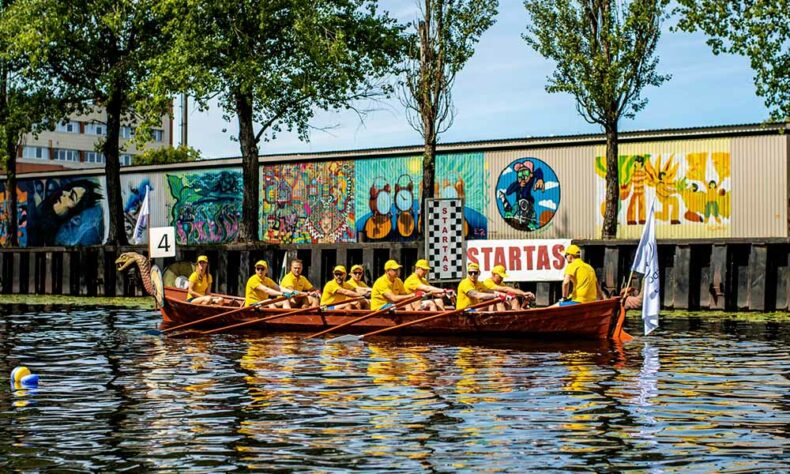 Vilnius Performance Art Biennial
Vilnius, July 23 – August 6
This, the first edition of the Vilnius Performance Art Biennial, will turn the city into a captivating stage on which international and Lithuanian performance artists will showcase their works in various public spaces.
With live performances specially created for the event, audiences will be immersed in a thought-provoking cultural experience.
It promises to be a vivid celebration of art and its evolution as well as a unique kind of escape. This isn't just an exhibition, nor is it just an event or just a space; instead, it's an entire mentality that will take over Vilnius.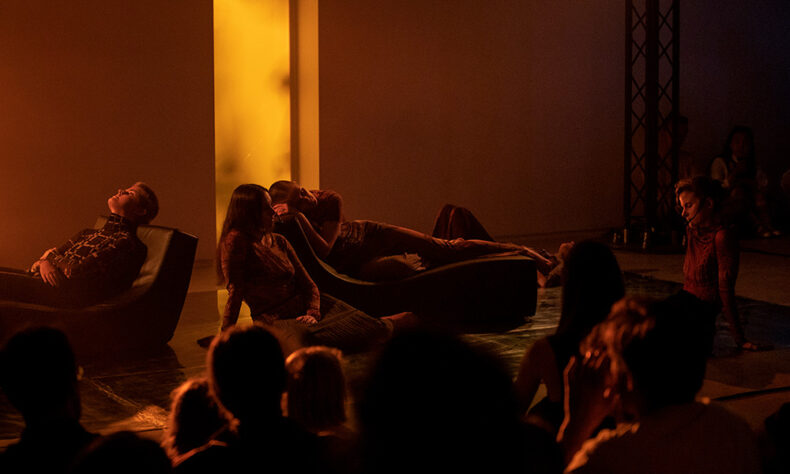 Vilnius City Fiesta
Vilnius, September 1–3
As the long and lazy summer holiday ends, Vilnius City Fiesta welcomes autumn with open arms, inviting locals and visitors to the Lithuanian capital's most significant cultural festival.
The streets overflow with captivating art projects, enchanting musical performances, and a bustling craft fair, offering free events that let you fully immerse yourself in the city's rich cultural life.
From the creative buzz on Gediminas Avenue to the resonating melodies in Cathedral Square, this festival brings the city to life.
At the same time, the Neris River near the Old Town becomes a vibrant backdrop for street-food delights and mesmerising light projections after dark.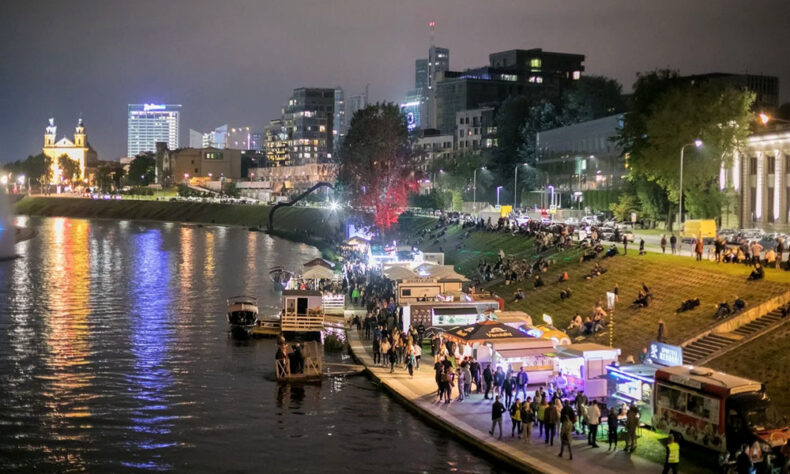 Events in Estonia
Medieval Days in Tallinn's Old Town
Tallinn, July 6–9
Step back in time and immerse yourself in the enchanting atmosphere of Tallinn's Old Town during Medieval Days.
For four unforgettable days in early July, Tallinn Town Hall Square and the surrounding area transform into a vibrant Hanseatic town with a bustling medieval village atop St. Nicholas Hill.
From trying your hand at medieval workshops and competing in skill-testing contests to learning the ways of knights and honing your archery prowess, the event offers an exciting array of activities alongside captivating performances by talented musicians and dancers.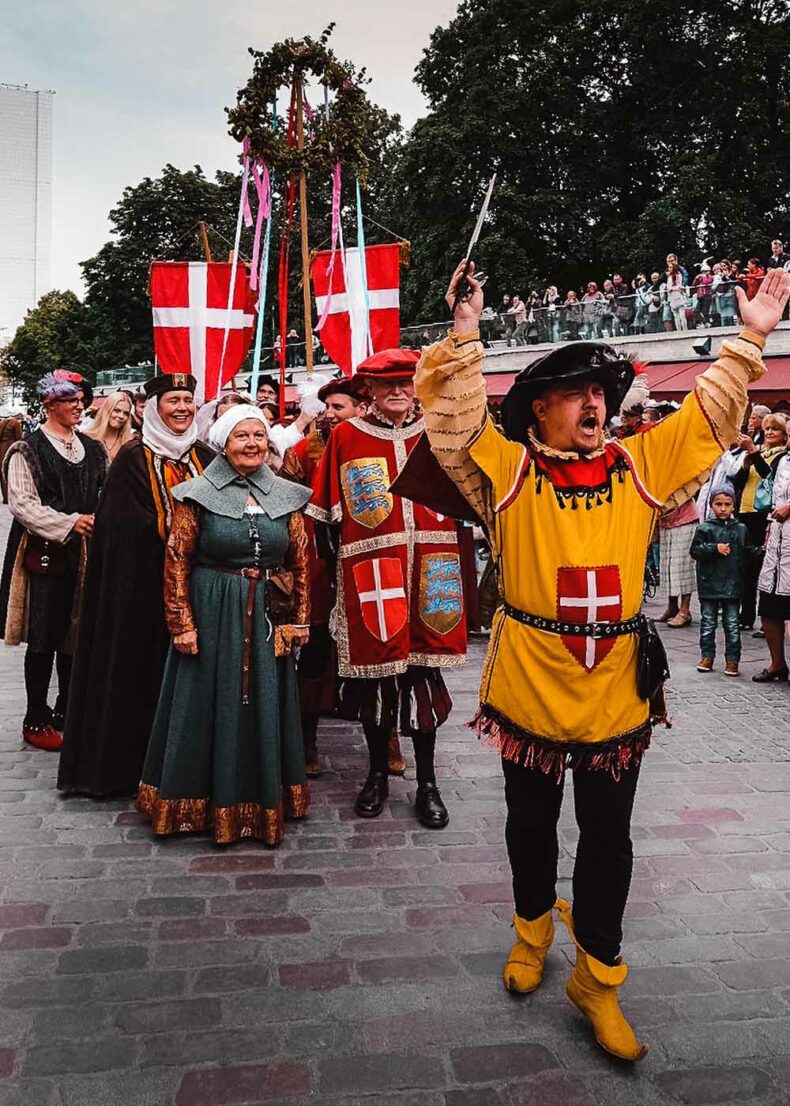 Tallinn Design Festival
Tallinn, September 18–24
Get ready to dive into the vibrant design world at the renowned Tallinn Design Festival, a beacon of creativity in the Baltic design scene taking place for already the eighth time.
With an impressive collection of design achievements from Estonia and beyond, the festival sparks insightful discussions on the role of design in our modern society, each year focusing on a timely topic.
The programme includes an array of multifaceted exhibitions, talks, conferences, lectures, performances, and many more events catering not only to professionals but anyone interested in design.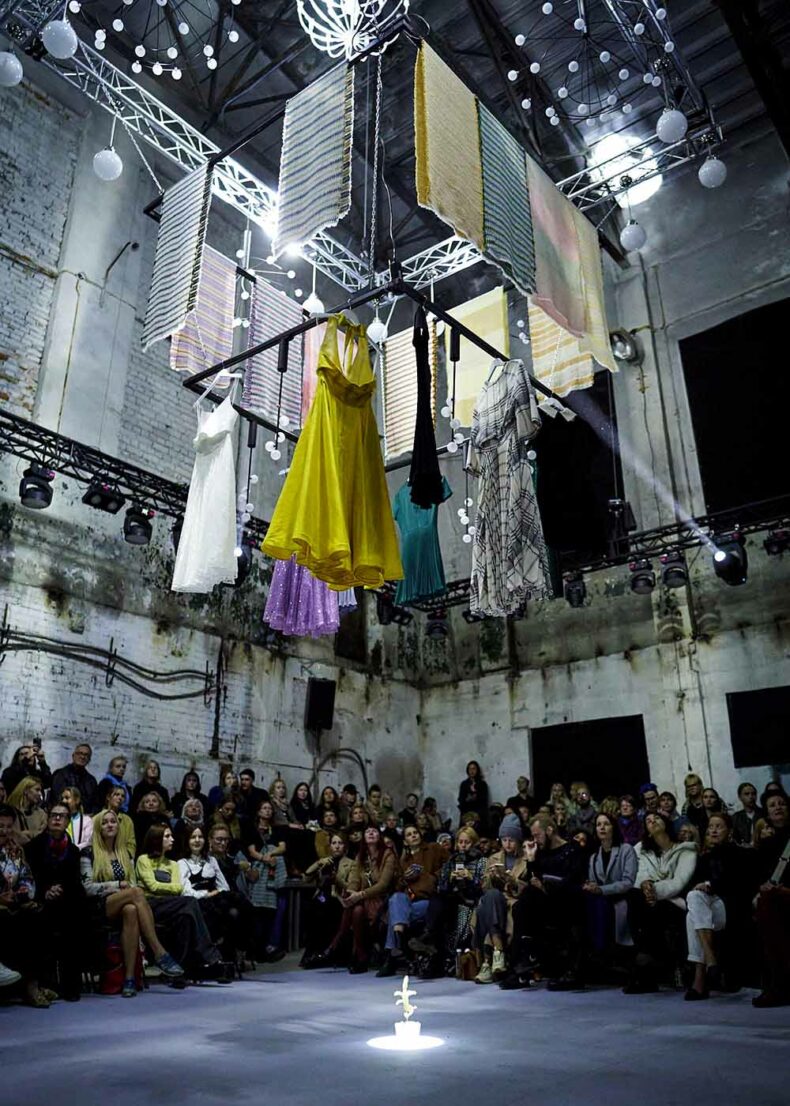 Mustjala Festival
Saaremaa, June 25 – July 16
Happening since 1995, the Mustjala Festival is a melodious reason to visit the serene island of Saaremaa. This extravaganza of classical music showcases acclaimed Estonian maestros and brilliant international guests.
The performances are held everywhere from the grandeur of churches to the idyllic fishing village of Tagaranna, the majestic manors of Loona and Pidula, and even unexpected venues such as an old Soviet artillery gun position on Ninase Peninsula.
The magic of the island is just a short ferry trip away from the mainland.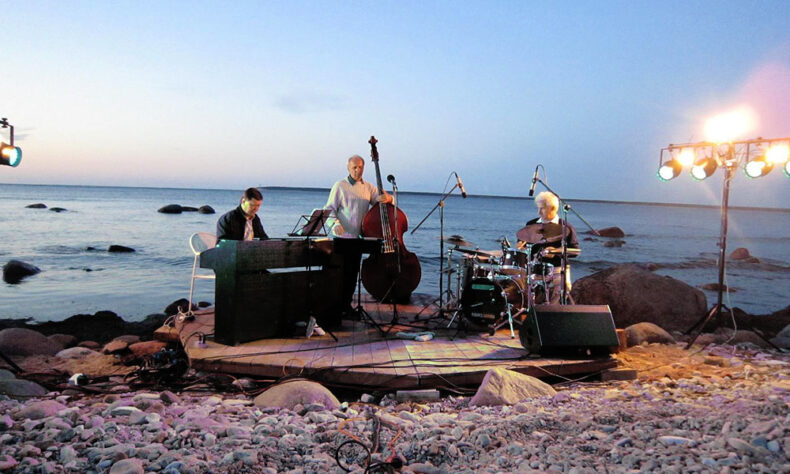 Võnge Festival
Võru County, July 6–8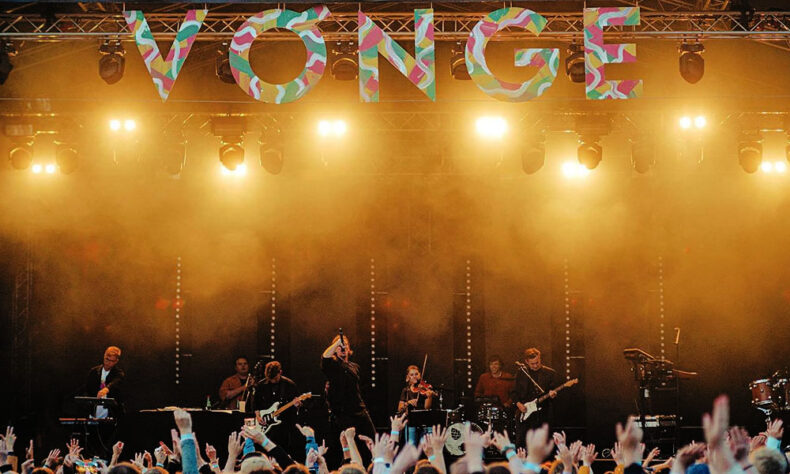 Võnge Festival, a unique and intimate travelling cultural event, invites music connoisseurs for its third edition, taking place at Anzelikas Organic Farm in Setomaa Parish, Võru County.
Nestled amidst nature, the stages will come alive with captivating performances by a diverse lineup of talented artists from Estonia and worldwide. Two of this year's lineup highlights are Kid Francescoli and Evert and the Two Dragons.
Beyond music, the festival offers a wide array of experiences, including art, culture, yoga, and activities for children.
It's also a dog-friendly festival, and entrance is free for children up to 11 years old.
Text by Ilze Vītola