Each season has something to offer: summer is for sunbathing, winter is for cozy evenings in, spring is for exploring blooming nature, but fall—fall is for events. This fall, choose something different, attend an event in one of Europe's great cities and let your mind be taken away. Here is a guide to six top fall events including Vivaldi, Moulin Rouge, London Oktoberfest, lights across cities and buildings, film watching, fiestas.
Vienna, Austria
Vivaldi's Four Seasons in Karlskirche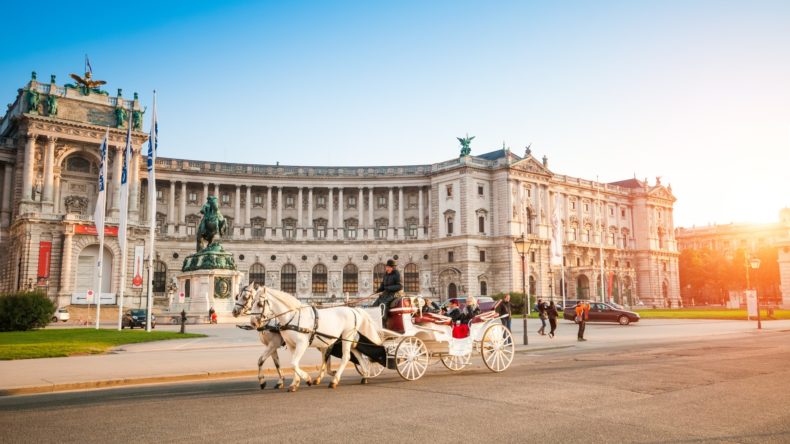 Experience Vivaldi's Four Seasons, a masterpiece of classical music. Visit Vienna's Karlskirche and listen to the concertos of a string quartet and basso continuo. The performance by Orchestra 1756, a classical period instrument ensemble, makes this concert extraordinary.
Enjoy a journey through time with this evening concert and experience unforgettable moments with historical sounds. The Four Seasons includes four of twelve revolutionary violin concertos that interpret each season of the year. Four sonnets are the inspiration of this masterpiece that takes you into a world of sound, with thunder and lightning, cracking ice and birdsong, a sleeping shepherd boy, hunting parties, and many other captivating scenes.
Tickets to the event you can purchase here.
Paris, France
Moulin Rouge show "Féerie"
Take your seats at one of the world's most famous cabarets at a performance of the Moulin Rouge show "Féerie", created by Doris Haug and Ruggero Angeletti, and choreographed by Bill Goodson.
Watch a troupe of 100 artistes—including 60 Doris Girls—parade in 1,000 flamboyant costumes of feathers, rhinestones and sequins. Designed by Corrado Collabucci and handmade in some of the most famous workshops in Paris, the costumes are complemented by the sumptuous set designs of Gaetano Castelli and the return of the giant aquarium. Listen to music by Pierre Porte, brought to life by 80 orchestral players and 60 choral singers.
During the show, you will enjoy half a bottle of Champagne as you relish an extravagant oral and aural delight. Feast your eyes on a lavish collection of colors and performances as you behold the splendor of this legendary cabaret.
Tickets to the event you can purchase here.
London, UK
London Oktoberfest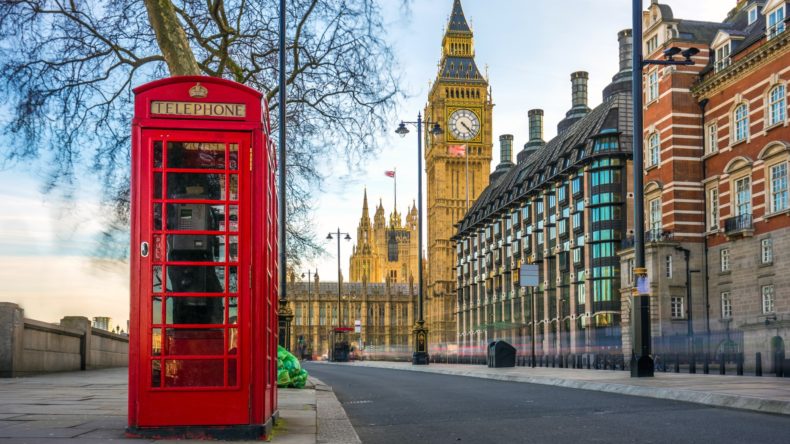 London Oktoberfest is a cult event you have to join, with more fun, more party and more Oktoberfest than ever before in London. Over the years many have tried, but no one can beat the fun and good vibes of  London's own, true Oktoberfest.
Setting up giant tents in the middle of London is an experience itself. Sing along and dance on the benches while enjoying oompha music, a bratwurst and a German beer. What more could you ask for?
There will be free entrance on all Thursdays and free entrance for families on Sundays. On Sundays, there will also be a special offer for family lunch, so you can let your entire family experience Bavarian culture for a day.
There will be three London Oktoberfest. Choose yours here.
Prague, Czech Republic
Signal Festival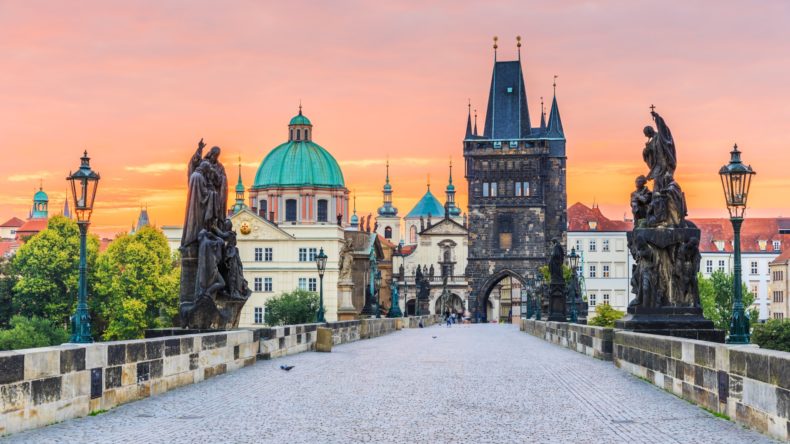 The light event of the year. The Signal Festival is the largest cultural event in the Czech Republic, and its unique integration of art, city space, and modern technology has drawn over 2 million attendees to Prague in the five years of its existence. The festival will be held from October 10th to the 13th.
The festival brings visually attractive works together with complex installations of international quality. Its concept allows it to appeal both to professionals and to the lay public. With its support of new works of art, the Signal Festival has become a respected platform on an international scale and a sought-after venue for introducing the newest projects of the field.
The financing of the festival is drawn from the support of grant programs such as those of the Magistrate of the Capital City of Prague, the Ministry of Regional Development, and the municipal districts Prague 1, 2 and 3, as well as through partnership with commercial entities and revenues from the auxiliary activities of the festival.
Milan, Italy
The Milan Film Festival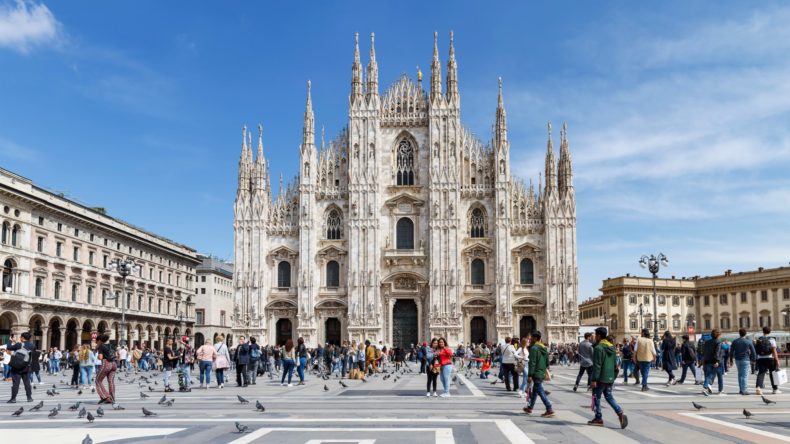 The Milan Film Festival has been held since 1996. At the beginning, it was only a competition for short local films and the group of participants included filmmakers and their friends. At that time, there were only two award nominations: the "April Prize" and the "Best Short Film Prize".
The festival started gaining considerable popularity and grew quickly to become one of the most luxurious international film festivals in Europe. Initially, the festival was held in Piccolo Teatro and evolved to include other spots in Milan like the Civic Aquarium (Acquario Civico), Park Simplon (Parco Sempione) and Oberdan Space (Spazio Oberdan.)
Madrid, Spain
Fiesta Nacional de España or Columbus Day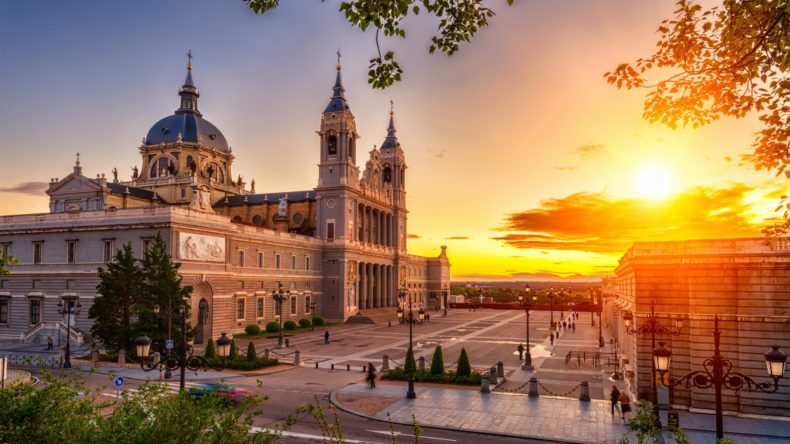 Fiesta Nacional de España is one of two "national days" in Spain and is held annually every October 12th on the day that Christopher Columbus discovered the Americas in 1492. You will see the king raise the Spanish flag, while the prime minister leads the procession.
Military vehicles will pass through the streets as the air force soars overhead, leaving trails of red and yellow smoke. If you cannot attend in person, the event is worth watching on TV or hearing on the radio.
Also, visit the Christopher Columbus Monument in Barcelona. The statue is nearly 200 feet tall and is situated at the end of the famous tourist-frequented street known as "Las Ramblas." The monument was built for the 1888 Universal Exposition of Barcelona to honor Columbus' daring voyage across the Atlantic. It was in Barcelona that Columbus reported his discovery of "a new world" to Queen Isabella and King Ferdinand, who had sent him out. The statue is very ornately designed and has Columbus standing on top of a towering pillar. He points out with his hand over the sea, as if to indicate the vast new lands he found.