Looking at the cover photo, you may think that we have no idea where Malta is; don't worry, we're absolutely sure what we're talking about. Malta is a small village in Latvia's hilly province of Latgale – a picturesque region full of lakes, forests and hills. With enormous determination, talent and pride, the Baltic Maltese (and other Latgalians, too) are building castles, creating wonders from metal and clay, and most importantly, are still living in close contact with nature and the traditions of their ancestors. Below we've listed just a few of the many wonderful places to see in Malta and nearby.
Into the wild, onto Health Island
Away from the city, closer to nature… Every so often, we all want to escape the hustle and bustle of the big city. And the couple who own "Veselības Sala" (Health Island) will gladly accommodate everyone who is ready to meld with nature and its associated rituals. It's been fifteen years since the owner of Health Island chose to leave the city and devote himself to what was once just a hobby – providing guests with a true sauna experience. People have come here from all over the globe: Russia, Poland, Croatia… One woman even came from as far as Hong Kong, spending a whole week at the guest cabin! The sauna rituals and treatments at Health Island are so rejuvenating that you'll feel as if you have been born again.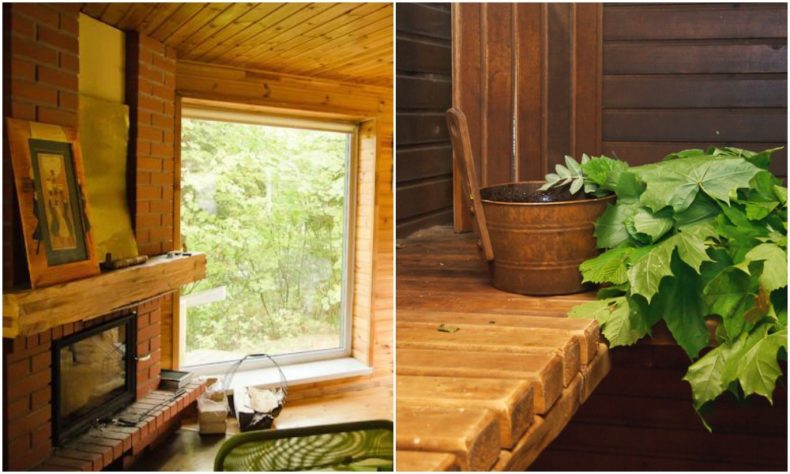 Farmhouse Pottery
Clay is a unique natural material used in both cosmetic and healing procedures, but since ancient times it's main use has always been for pottery. The making of ceramic pots and other items is a rather complicated and extremely work- and time-consuming process, but this has not discouraged master potter Aivars Ušpelis. To top it all off, Ušpelis follows only traditional techniques and methods that have been used for hundreds of years – from using a foot-powered potter's wheel to firing the pottery in a wood-fired smoke kiln. Don't forget to pick up a souvenir whilst there! Working in tandem with his wife, Vēsma (who is also an artist and creates one-of-a-kind oil paintings), a visit to the Ušpelis couple's studio promises both interesting conversation and amazing art.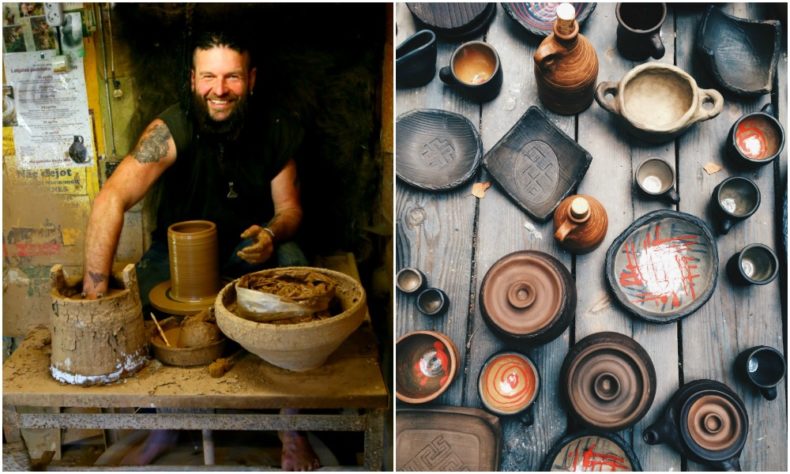 Andrupene Farmstead
A trip to the Andrupene Farmstead ethnographic museum will bring back memories of visits to grandmother's place in the country, with all of the same warmth and hospitality. The museum consists of a set of historically preserved Latgalian farm buildings – the main living house, a grain storage building, a sauna, a threshing and drying house, and a smithy. With true joy and enthusiasm, the museum's director will take you through every building and describe its history and what was typically done in each, back in the 19th century. One of the museum's best features is its traditional Latgalian kitchen – if arranged beforehand, you can enjoy a delicious meal of asuškas (cottage cheese croquettes), pancaks ar cimusu (porridge with bacon), and their own homemade bread and cheese. Be sure to buy an extra loaf of Andrupene bread – guaranteed go be the best you've ever had!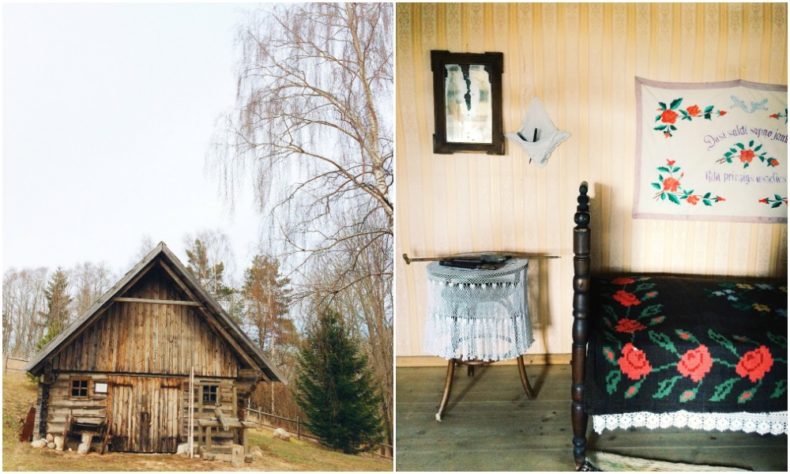 The Castle of Kroma Hill
Just about 15 km from Malta, a man is building a replica of a medieval Latgalian castle on a real historical castle mound, and he is doing it with the help of other like-minded history buffs. Calling themselves The Kroma Hill Brotherhood, this group of Latgalian-history enthusiasts have meticulously studied and successfully recovered the knowledge of past centuries. Today the men and women of the Brotherhood make jewelry, clothing, weapons (and yes, even castles) almost exactly the same way as their Latgalian ancestors did. Although Kroma Castle is still very much a work in progress, judging by the passion and determination of its creator, it's only a matter of time until the castle's walls once again tower above the summit of Kroma Hill.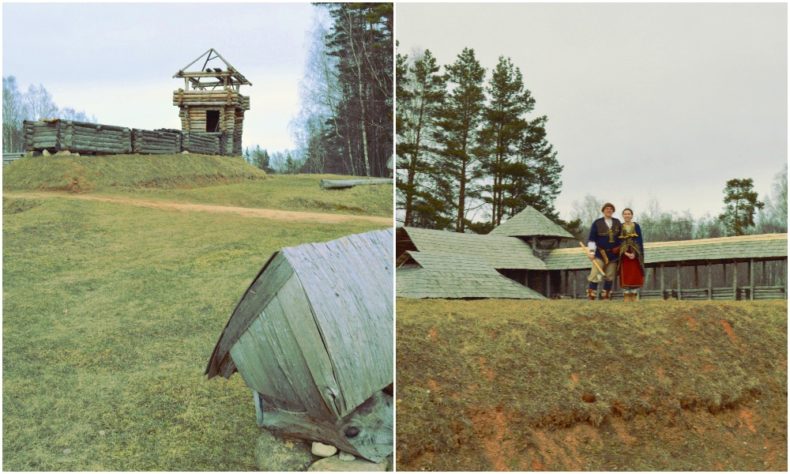 The charm of Lūznava Manor
In the 20th century, Rēzekne Territory's most romantically bohemian salon parties – overflowing with artists and writers – took place just six kilometres from Malta. Eugenia Kierbedź, the heir to Lūznava Manor, took care that the building lived a full life: she both tended to its physical upkeep and imbued it with charm by hosting a myriad of events. Over the years, the manor has been renovated and updated, yet without giving up an inch of its historic aura. It is, as ever, the ideal place for one to experience both hominess and the arts: seminars, concerts, thematic dinners, creative workshops, and so on. It is definitely worth driving down to take in one of these events, along with a side trip to the Rāzna National Park – locals say it the place to go for a charge of cosmic energy.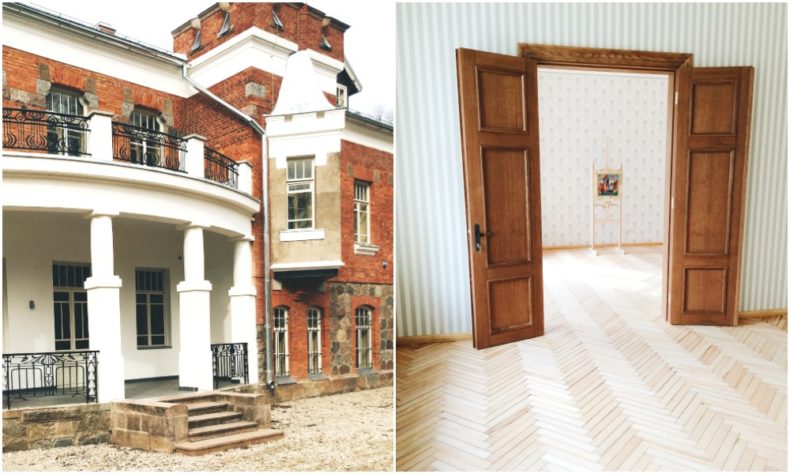 The origins of modern education
It looks like a museum, or a modern art space, right? Wrong! This is a cradle of knowledge, a place where students can gain inspiration. Starting from first grade, students can choose a subject to specialise in, be it maths or languages… What most sets the school apart from others is its nine different educational programmes. The school also has a jewellerey-smithing studio that features a professionally-orientated program in which students can acquire practical skills in jewellery making. Malta High School is one of the most modern schools not only in Rēzekne Territory, but in the whole country – the architectural innovations implemented during its remodeling led to the design team receiving the Latvian Building of the Year Award. Don't miss the chance to visit this great area!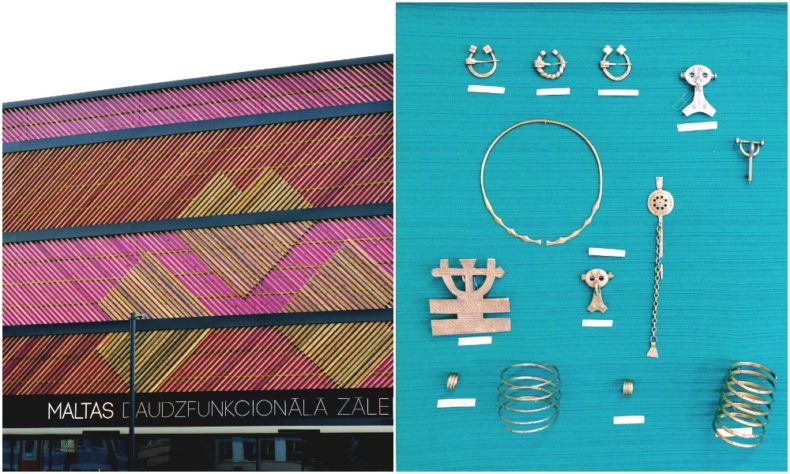 Great Lime Tree Hill
Down a road, just a few kilometres from Dubuļi, hides Latvia's third highest point of elevation – Great Lime Tree Hill, once an important holy place for ancient Latgalien tribes. . On its summit is the tallest observation tower in Latvia, and the view from it is really terrific. Be sure to stop by to drink in the unforgettable landscape, and while you're at it, it's a great spot to have a bonfire with family or friends.