Kyiv is often described as Europe's new hipster capital and the 'new Berlin'. The city with more than 1500 years of history has lately turned into one of Europe's most vibrant cities. Many pop stars and brands, including Miley Cyrus, Hurts, Rita Ora, Apple, and Diesel, have already used Kyiv as a filming location. Even the name has been changed from Kiev, a direct transliteration of the Russian spelling, to Kyiv, the Ukrainian way of pronouncing the name. Along with this wave of change, creative youths have flocked to the city. They've brought an easygoing atmosphere with many new cafés, nightclubs, and designer shops.
FOR THOSE WHO LOVE LONG WALKS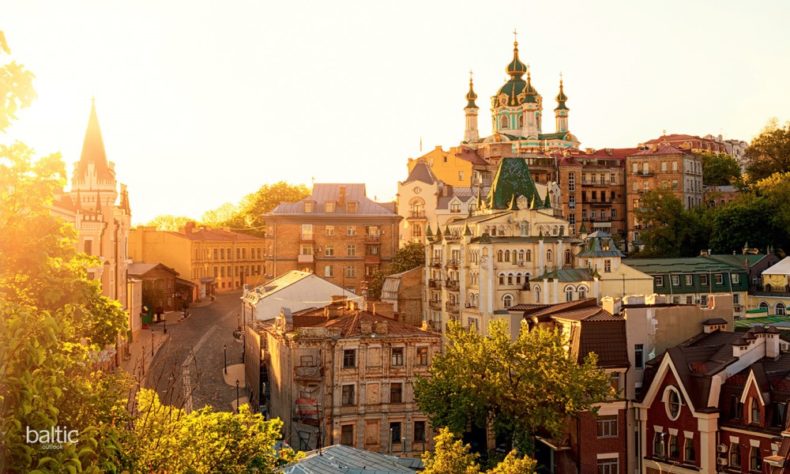 There are plenty of ways to explore Kyiv, but the best way to do it is on foot. Of course, that's if you're not afraid to walk up and down the city's many hills.
One of the favourite places for locals to take a walk is  at least 170 years old Mariinsky Park. This summer the area drew Kyivans in like a magnet after the opening of a pedestrian bridge along the Dnieper River. In Mariinsky Park you'll find the Verkhovna Rada building, where the Ukrainian parliament is based. And just around the corner is the Mariinsky Palace, the official residence of the president of Ukraine. The picturesque park is full of activities for all. If you want to learn more about water, head to the interactive Water Museum, located inside a real water pump building. For football lovers, there's the legendary Dynamo Stadium and museum dedicated to Dynamo, Ukraine's famous football club.
The park ends near Arsenalna metro station, which is one of the deepest stations in the world. If you head further, you'll get to Kyiv Pechersk Lavra, a world-famous Ukrainian landmark. Listed as a UNESCO World Heritage Site, this impressive church complex was founded in the 11th century. In addition to the complex, you can also visit the underground labyrinths and see the mummified monks. To get inside, women are required to cover their heads with a scarf.
FOR THOSE WHO LOVE SOVIET BRUTALISM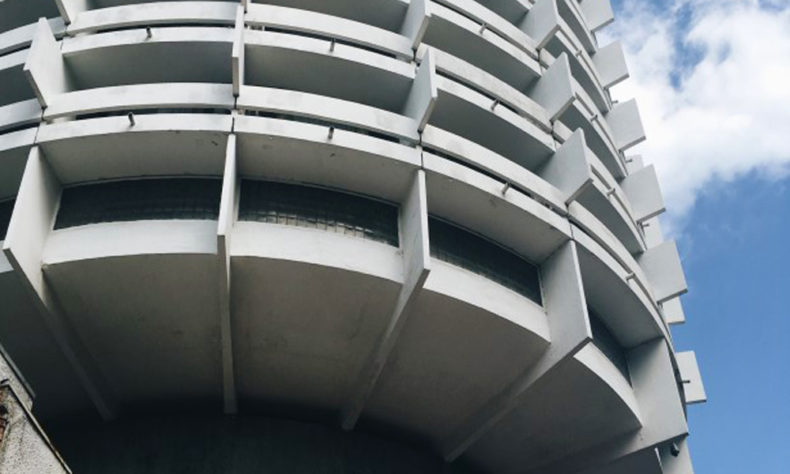 Back when Kyiv was one of the leading cities of the Soviet Union, the city experienced massive development. One of the most famous examples of the Brutalist legacy is the UFO-shaped building called Tarilka, meaning 'the plate'. It resembles an alien ship that has landed next to the Lybidska metro station.  In fact, when the iconic building was finally built, it was the first skyscraper with a glass façade in Kyiv.
Another Soviet heritage spot is the spaceship-like Salute (Salyut) Hotel. This round, seven-storey building was completed in 1984 and is still in operation today. To some, its old-fashioned lobby, restaurant with red carpets, and billiards club may seem a bit kitschy. To others, a stay in one of the hotel's 100 rooms is a nostalgic journey back in time. Not far from the hotel is a park called Spivoche Pole, meaning literally, the 'singing field'. Here you'll find the highest monument in Ukraine, the 102-metre Mother Motherland statue. This 450 tonne steel construction of a woman takes 23rd place on the list of the world's tallest statues. For comparison, the Statue of Liberty comes in at only 48th place.
Situated in the Podil neighbourhood, Zhytny Market is another time machine. In the 15th century, this area was the main open-air shopping centre in the city. Today the modernist building is surrounded by old golden-domed churches. Here you can buy almost anything: fruits, vegetables, clothes, building materials, even a wedding dress.
FOR THOSE WHO LOVE CULTURE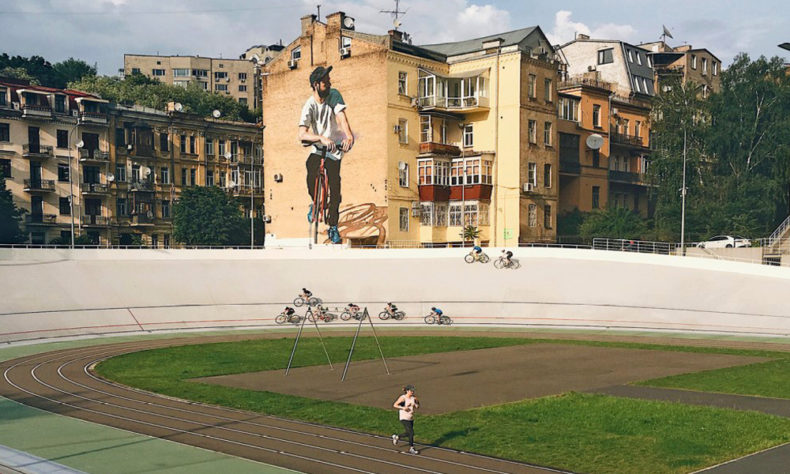 Kyiv is a real cultural gem. For classical art, head to the Museum of Western and Oriental Art, also known as the Bogdan and Varvara Khanenko Museum of Art. It hosts the largest collection of foreign art in Ukraine, including the well-known Portrait of Infanta Margarita, a masterpiece by Diego Velázquez.
If you prefer contemporary art, don't miss the Pinchuk Art Centre. One of the most famous museums of modern art in eastern Europe has showcased such famous artists as Damien Hirst, Ai Weiwei, and Olafur Eliasson. It's currently showing a provocative exhibition by Boris Mikhailov, one of the leading photographers of the former Soviet Union.
But art in Kyiv goes far beyond museums. It's actually everywhere in the city, even on children's playgrounds. Head to Landscape Alley on Old Kyiv Hill and be amazed by the fairytale atmosphere. Here you can feel like Alice in Wonderland. This alley of art has become one of the most Instagrammable places in the city.
Close to Landscape Alley is the so-called 'colourful town', or Vozdvyzhenka. Kyivans love to stroll around here and sit down in the numerous trendy cafés. In the neighbouring area, many drab, grey houses are now decorated with beautiful paintings and bring some street art into the urban landscape. Striletska Street is one of the best places to spot murals. Near this street you can also find a wooden ballerina and the adorable Hedgehog in the Fog statue named after the famous Soviet cartoon.
Ten minutes from here is a colourful mural with a cyclist facing the legendary Kyiv Cycle Track, one of the oldest velodromes in Europe. After the collapse of the Soviet Union, the track was abandoned for decades. But it has finally been restored and become a new attraction in Kyiv.
FOR THOSE WHO LOVE FOOD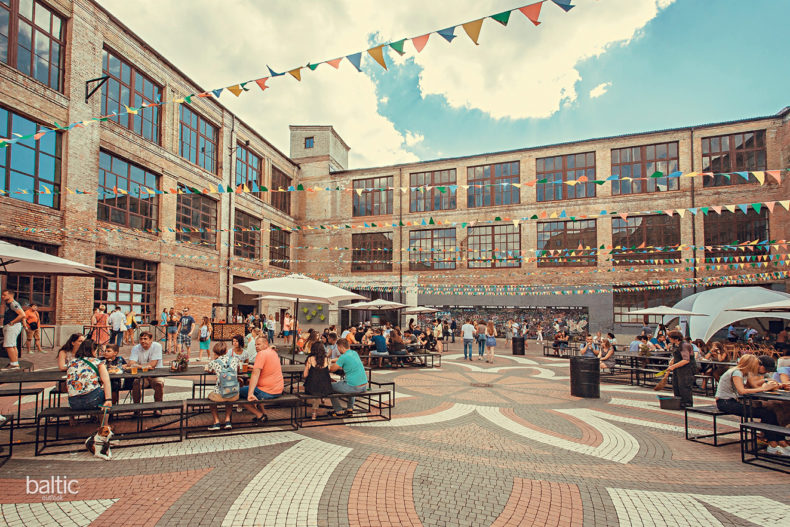 There are several things you absolutely need to taste in Ukraine. One is varenyky – boiled dumplings with different fillings topped by sour cream. Another delight is deruny, or fried potato pancakes. A visit to Kyiv is not complete without trying borsch, a beetroot soup with potatoes, cabbage, and beef. Instead of bread, get some pampoushki, or round buns with garlic. And if you think this meal is fatty enough, you haven't yet tried salo, cured pork fatback served on rye bread. This and similar foods can be found at Puzata Hata, a popular chain of cafés found throughout the city.
For new Ukrainian cuisine, go to Kanapa, one of the most popular restaurants in the city. Andriyivskyy Descent, a street with cafés and restaurants for every taste, is among the places where locals like to go out. For a special occasion, Kyivans dine at a French restaurant called Bahet (meaning 'baguette' in Ukrainian). Just around the corner is Kanapka, a great bar with a terrace to enjoy oysters with a glass of champagne. For a friendly meeting, there's Druzi, meaning 'friends', which is hidden in a calm courtyard and close to Lviv Handmade Chocolate.
With a strong coffee influence from Lviv, Kyiv has a great number of coffee kiosks that offer a drink of really good quality. One definitely worth a visit is One Love Coffee that was just named one of the top 50 coffee shops in the world by the Big Seven editorial team. Another place with great coffee is the Lviv Croissants chain with numerous outposts all around the city. Grab a few freshly baked croissants and sit down in one of the green areas overlooking the city. Especially in the autumn, one of the best times to visit Kyiv.
Read more about Kyiv in Baltic Outlook.