Long gone are the times when films were shot exclusively inside Hollywood studios, with sets made out of cardboard and the bright shape of the moon hanging from the ceiling. Nowadays even the green screen is not enough, as extensive globalization and accessibility of destinations demand ever greater presence from filmmakers and ever more impressive locations to arouse the spectators' fantasy – to be enjoyed on the big screen and visited in real life when you have a chance. We have selected nine destinations just an airBaltic flight away where you can experience scenes from your favourite films.
1. Rome
All roads lead to Rome indeed, and you can easily go and see that for yourself – arguably the most cinematographic city is there for you to discover! Already in 1953 Audrey Hepburn and Gregory Peck, circling the Colosseum on a Vespa, convinced the world that there's no holiday like Roman Holiday. Literally each square foot of this city is saturated with cinematic history.
The Eternal City has been immortalized by cinema legends – Vittorio De Sica (Bicycle Thieves), Federico Fellini (La Dolce Vita), Paolo Sorrentino (The Great Beauty) and Woody Allen (To Rome With Love) – and is the setting of modern day classics like The Talented Mr. Ripley. It's also the blockbuster playground for Robert Langdon, the renowned Dan Brown protagonist (Angels & Demons), as well as the Mission Impossible team. Right next to Rome you'll also find the legendary Cinecittà studios, the second biggest film production hub in the world.
Special recommendation: The bohemian abode of Joe Bradley from Roman Holiday can be found at via Margutta 51.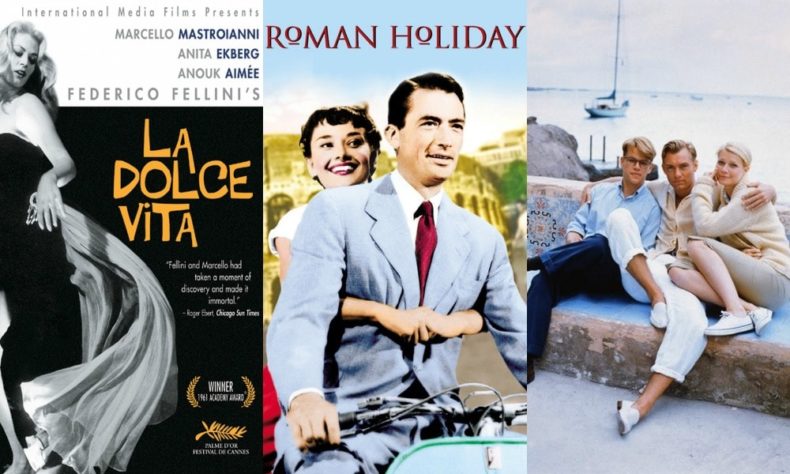 Photos taken from: silver-screen-goddesses.com / i.jeded.com / definitelygolden.com
2. Iceland
This North Atlantic island, with a population of just 300 000, has been literally overwhelmed with Hollywood filmmakers in recent years exactly because the audiences demand something they haven't seen before – the unparallelled landscapes of Iceland have played the role of other planets, and let's be honest, Iceland is indeed the closest thing we have to extraterrestrial locations.
The beginnings of Earth in Prometheus by Ridley Scott, the artificial planet of the evil Empire in Star Wars: the Force Awakens, one of the Thor: The Dark World planets, the future Earth from Tom Cruise's Oblivion, the ice planet in Interstellar by Christopher Nolan… we could go on and on, but it's best to go on a trip to Iceland yourself and experience all those gorgeous sights first-hand.
And it's not just the future and other planets – Iceland is also a favourite of the famous globetrotter James Bond, who has visited the land in movies Die Another Day and A View to a Kill.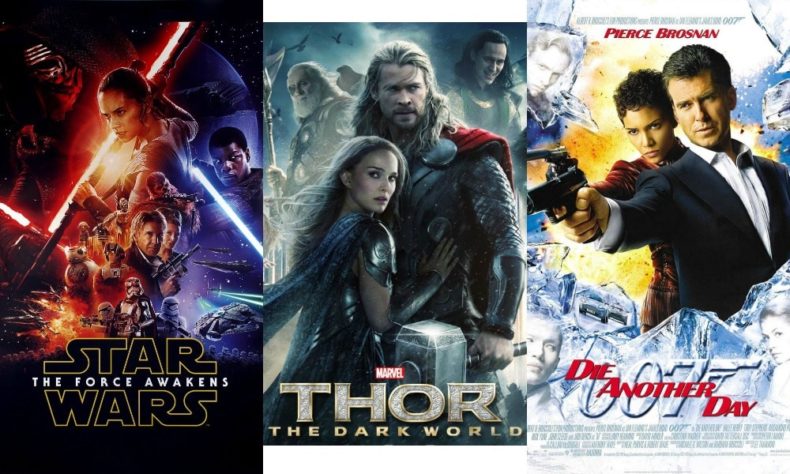 Photos taken from: grindstore.com / Facebook / mynameisbond.fr
Book your tickets to Reykjavik
3. Paris
Oh, Paris – even the mention of your name causes such a surge of emotions in the hearts of filmgoers! The romance, the charm of Parisian streets, the view of the Eiffel Tower from each and every window in the city – our minds have been thoroughly imbued with all this and more from the cinema screens, and, frankly, filmmakers themselves have fallen for the fantasies of their own creation. Not that we're against it!
Once again, we start with Audrey Hepburn – she fell in love with Paris in Funny Face (1957) and Charade (1963) – and go on to the best romantic films that history has known, the reason why millions of people travel to Paris each year, hoping to experience the same thing Ethan Hawke and Julie Delpy did in Before Sunset, Meg Ryan and Kevin Kline did in French Kiss, Kate Hudson and Naomi Watts did in Le Divorce or Ewan McGregor and Nicole Kidman did in the fantasy musical Moulin Rouge. Even Disney joined the party and gave us Ratatouille and Aristocats – animation films for the whole family, filled with the vibe of Paris. But when you've seen it all, good old Woody Allen comes to rescue with his audience darling Midnight in Paris that you can watch over and over, just like the essential Paris film for many, Amélie – you didn't think we'd forget that one?
Special recommendation: Head to Cafe des 2 Moulins (15 rue Lepic) and have a coffee with a crème brulée – it might be made by Amélie herself…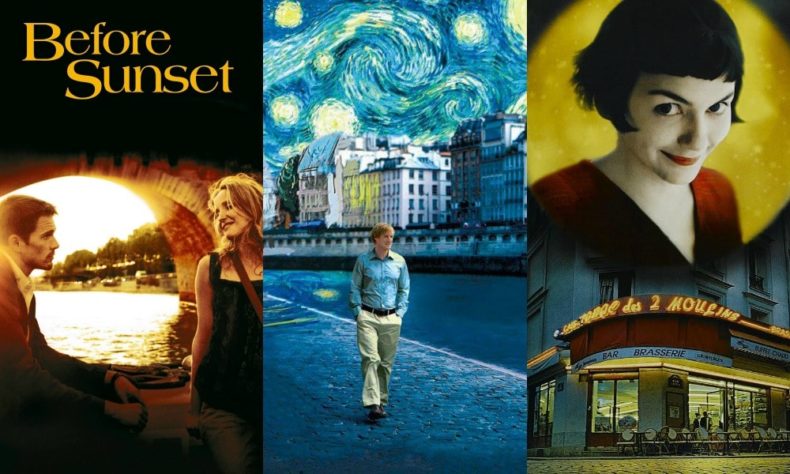 Photos taken from: Facebook / Facebook / Facebook 
4. Dubrovnik
Since the worldwide success of Game of Thrones series, the city of Dubrovnik in Croatia (or King's Landing, as it's known to the fans of the series) has become one of the hottest shooting locations in Europe – most of the tourists coming here are Game of Thrones fans missing their fix of the series and Hollywood location scouts. They all enjoy the breathtaking nature, the friendly prices and the locals' hospitality in equal measure.
And Game of Thrones is just the beginning – soon the largest fanbase in the world will descend on Dubrovnik, as it's one of the shooting locations of the next episode of Star Wars (rumour has it there's a spectacular chase on the war-ravaged planet of Naboo involved). Take our advice – don't wait, head to Dubrovnik straight away! All in all, in filmmaker circles Croatia is associated with mystique and adventures, being a favourite location for adventure films – think Armour of God with Jackie Chan or Season of the Witch with, um…, Nicholas Cage.
Special recommendation: One of the countless Game of Thrones tours of the city.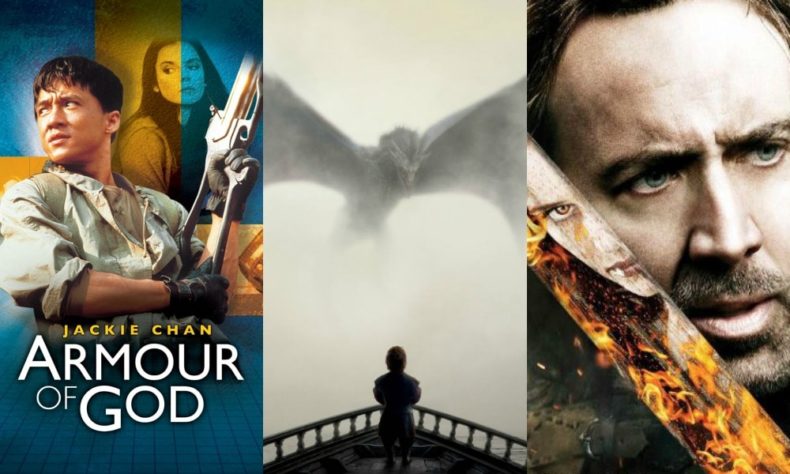 Photos taken from: theverge.com / flophousepodcast.wikia.com / themoviedb.org 
Book your tickets to Dubrovnik
5. Venice
If you haven't visited this gem of world culture, hurry up – God knows how long it's still going to be above water (and when it goes under, you can be sure there will be a spectacular Hollywood disaster film on that). But meanwhile filmmakers are using it in every way imaginable – from a romantic destination for their lover protagonists to a macabre and mysterious setting for their thrillers.
Experience some spine-chilling horror with the mystic thriller Don't Look Now (1973) by Nicolas Roeg, where the labyrinths of Venice are interspersed with intense scenes conjured by the insanity of the protagonists, as well as the 1971 classic Death in Venice by Luchino Visconti. And if you're looking for a thrilling adventure, you'll love the escapades of Indiana Jones (Indiana Jones and the Last Crusade), Lara Croft (Lara Croft: Tomb Raider) and James Bond (Casino Royale, Moonraker) in the narrow canals of Venice.
And to calm your nerves after that enjoy Venetian charm on full blast in Casanova by Lasse Hallström, starring the peerless Heath Ledger – a rare film that's shot 100% (exterior AND interior) in real life Venice.
Special recommendation: When you're done walking the streets and cruising the canals of Venice, it's time to head to the nearby Lido island, where the Venice Film Festival takes place in late summer each year.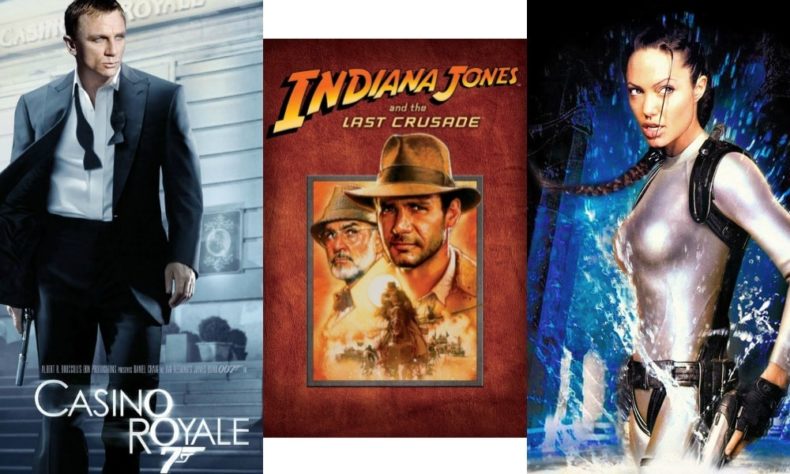 Photo taken from: the007dossier.com / walops.com / subscene.com
6. London
This metropolis is the home of countless cinema traditions and legends, but is the most widely known for two very different, yet equally popular film trends – romantic comedies and fantasy movies about the teenage wizard Harry Potter. In the former case explore the filming locations of Notting Hill, Four Weddings and a Funeral, About Time and Wimbledon for a trip through the classiest, prettiest and certainly most romantic neighbourhoods of London to feel like the characters in these famous romcoms – and there's loads to see indeed! But Harry Potter fans should head straight to Warner Bros. Studios London to see their collection of sets, props and costumes from all Harry Potter films – it's actually a captivating and magical attraction for everyone, not just movie buffs.
That's, of course, far from being all about cinematic London – if you're feeling adventurous, you're welcome to go treading in the footsteps of characters from films by Guy Ritchie, David Cronenberg (Eastern Promises) and Edgar Wright (Shaun of the Dead), but don't quote us on that, and we assume no responsibility whatsoever.
Special recommendation: Platform 9¾ at King's Cross railway station… if you can find it!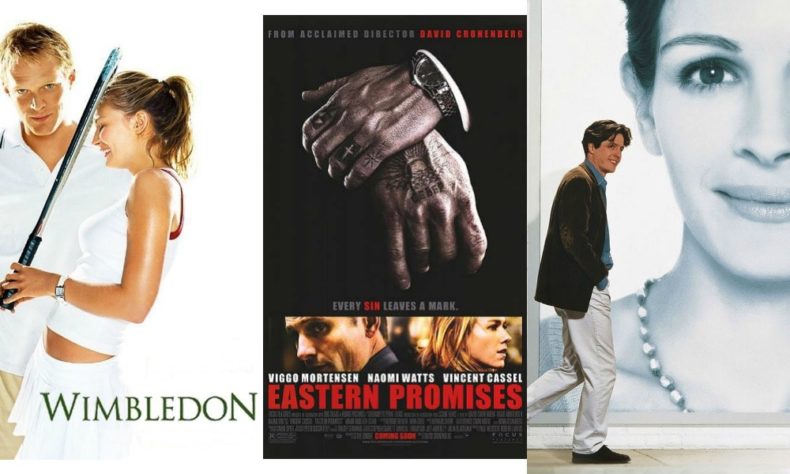 Photo taken from: postgradproblems.com / eu.movieposter.com / movies.alphacoders.com
7. Moscow
Moscow Does Not Believe in Tears, and neither should you – even if the Moscow of our time is a 21st century metropolis and doesn't remind the Moscow we're used to seeing in the beloved Soviet films at all. But the city is developing and changing, also on movie screens, and becoming the scene of action for the latest Russian blockbusters like Night Watch/Day Watch, Metro and many others.
The current flavour of Moscow is widely used in Hollywood as well, with the city represented in such big-budget movies like Mission Impossible: Ghost Protocol, Jack Ryan: Shadow Recruit and The Darkest Hour. But the most interesting may yet lie ahead, with Hardcore Henry, a first person perspective thriller taking place entirely in Moscow, hitting the screens at the time of posting this or coming soon to a cinema near you.
Special recommendation: If you've made it as far as Moscow, don't miss the chance to visit the legendary Mosfilm studios with a wide range of guided tours.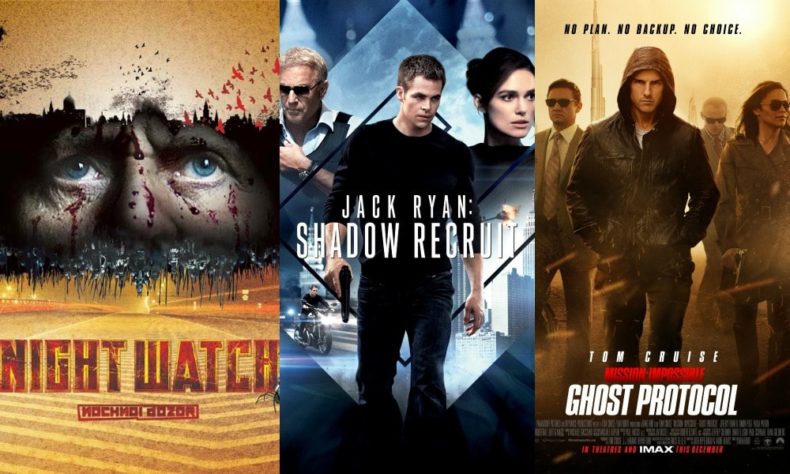 Photo taken from: lytherus.com / pro-labs.imdb.com / casarotto.co.uk 
8. Berlin
Since the times of Cold War and the Wall Berlin has this very particular aura in films – spies, tapping devices, Soviet dissidents and various conspiracies, mixing naturally with personal and emotional narratives, always centered on real, live people. Pre-war films by directors like F.W. Murnau and Fritz Lang shouldn't be forgotten either, and the spy and Cold War themes also make successful appearances in films by Hollywood classics of different eras – Billy Wilder (One, Two, Three) and Steven Spielberg (Bridge of Spies).
The brilliantly diverse faces of this city are revealed in the legendary Cabaret by Bob Fosse, the no less legendary Wings of Desire by Wim Wenders, and the much-loved Run Lola Run by Tom Tykwer. But if you'd like to see a very contemporary 21st century Berlin, find Victoria, the winner of numerous film festivals in 2015, and follow her into the night streets of Berlin!
Special recommendation: Alexanderplatz and Checkpoint Charlie – the cornerstones of spy and not just spy films of Berlin.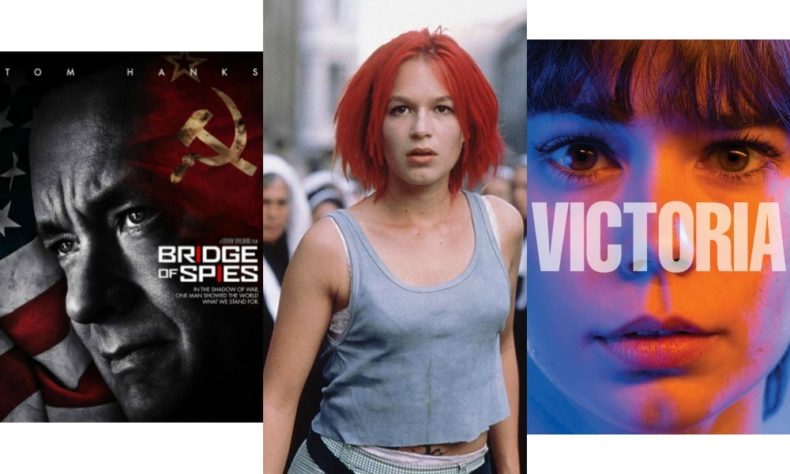 Photos taken from: whatutalkingboutwillis.com / filmforlife.org / allclassicmovies.com
9. Greece
One of the most romantic destinations, associated with bright sunlight, turquoise blue sea, true hospitality and, of course, love by the general public and filmmakers alike. You'll indeed find all of the above in Greece, where it's tough to choose one destination – you want them all and you want them now. Films like Mamma Mia! and My Big Fat Greek Wedding (as well as the poignant romantic drama Captain Corelli's Mandolin) have convinced the fairer sex far and wide that a wedding in Greece is a must at least once in life. But those weary from all that romance are welcome to follow the trail of cinema classic Zorba the Greek (1964) or The Two Faces of January (2014), based on the novel by Patricia Highsmith.
Greece has a lot in stock for adventure seekers as well – it has served as a breathtaking backdrop for blood-chilling events in films starting from the 1961 Hollywood classic The Guns of Navarone, where Gregory Peck (him again!) and his team destroy a Nazi fortress in World War II, to contemporary blockbusters like The Bourne Identity (Jason Bourne is returning to the island of Mykonos again in the newest installment in the series, Jason Bourne, later this year) and Lara Croft (shot on the island of Santorini). And, of course, there's also the ubiquitous James Bond – one of the most spectacular scenes in For Your Eyes Only takes place in the astonishingly beautiful Metéora monastery, which we highly recommend to visit.
Special recommendation: Athens, Santorini or Metéora – the perfect location for your personal movie.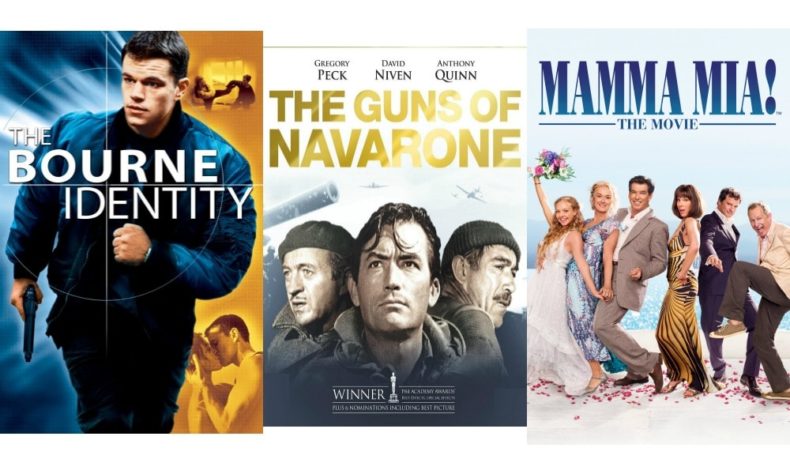 Photo taken from: ssshhhgcinema.co.uk / flixster.com / flipkart.com 
Written specially for airBaltic blog by Kinoblogeri.