The second largest city in England makes a lasting impression with the roaring voices of football fans in stadiums, laughter in bars and fantastic music. During daytime, you can give in to cultural pleasures, and when the dark falls sip delicious cocktails in the embrace of nightlife. It's a dynamic city where one can hunt ghosts, buy rare vinyl records and visit both palatial libraries and fabulous nightclubs. You'll never be bored!
Cheer at a Football Game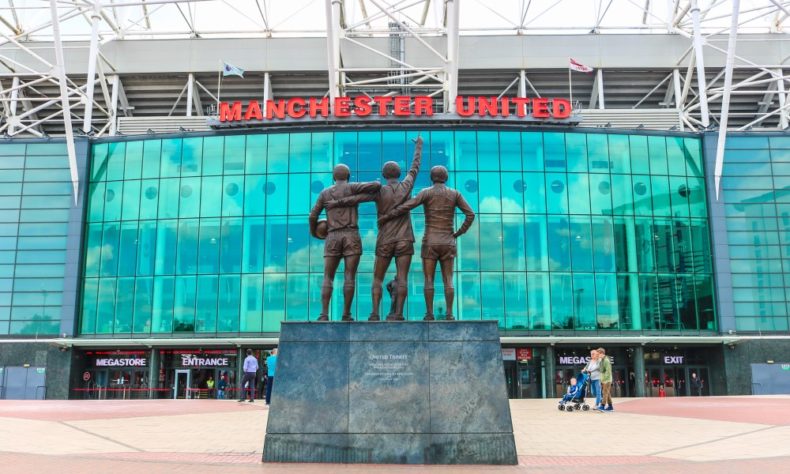 True fans have marked Old Trafford football stadium as the first place to visit, as it is the home of Manchester United! Every city dweller's DNA contains love of football, so a tour of the football museum is a must.
Thanks to modern technology, dreams come true, and you can hang out in a room full of famous players, learn interesting and fun facts, and even peek into the changing rooms!
Have Fun in Museums and Galleries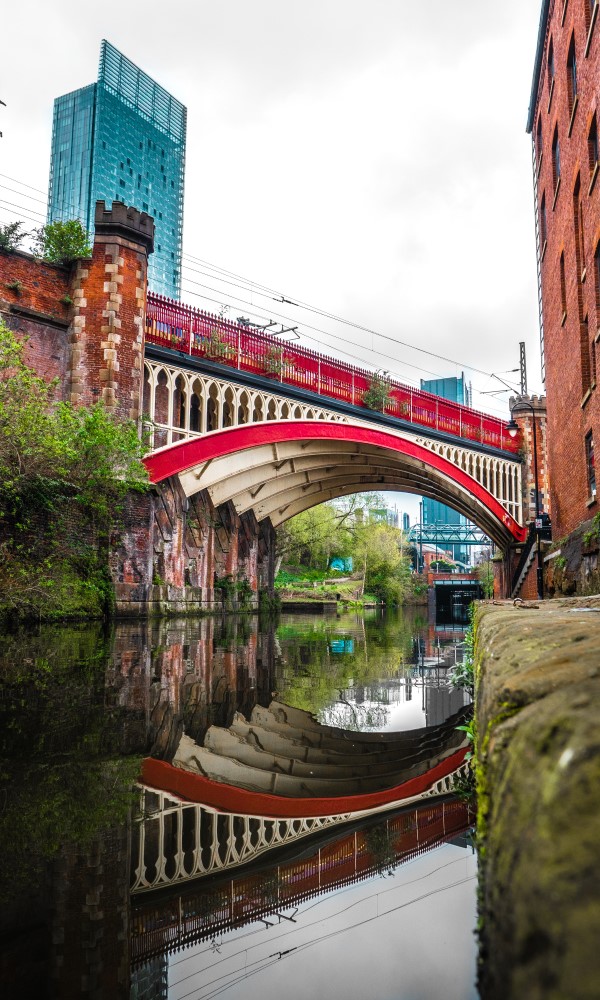 When it's time to get to know the urban landscapes, start with the modern Castlefield Park with Victorian style buildings lined along the canals. In this district, you'll find the Science and Industry Museum, set up in one of the oldest railway stations in the world. It displays ancient cars manufactured in Manchester, and a rare 1904 Rolls-Royce. Besides, the entrance is free of charge!
The Police Museum also does not charge an entrance fee – visitors can try on uniforms and read blood-curling crime stories in the crime room. If you're travelling with children, the Sea Life Centre is worth a visit – more than 5000 representatives of the sea reside in huge aquariums, and part of the collected money is used for saving the world's ocean.
The hip Northern Quarter hosts an unusual art gallery, called Out House. It used to be a shopping quarter which is why many public restrooms were built around it. When the businesses and customers disappeared the restrooms were closed, and the concrete and brick buildings stood empty. Two artists brought life back to them, repainting them every three months, so this place will be worth visiting every time you're in Manchester. Nearby, you'll find the only Banksy in Manchester, which becomes paler day by day as it was painted almost 20 years ago.
Hum Along
This is a city of legendary music, which has brought Stone Roses, the Smiths, Oasis, New order, Joy Division and Take That to the world. King Bee Records is one of the most famous stores, which sells rare and second hand vinyl records and CDs; Piccadilly Records is another notable example – one can spend hours there, looking for a special record.
It's worth looking in the calendar of the Manchester Arena – perhaps you can cross paths with a world-famous musician. The Ritz and the Manchester Academy offer a more intimate atmosphere. At the beginning of July, you'll be dancing like there's no tomorrow at the Sounds of the City festival.
Dive into Nightlife
This city basically has another city within it, and it's a bohemian one. The Northern Quarter is full of tiny shops, cafes and galleries, and something magical comes to life once darkness takes over – the basements resound with jazz, but those who know where to go head to secret speakeasy bars.
One of them is Washhouse, which looks like a regular laundry service, while there's actually a door behind one of the washing machines! You won't be able to simply stop by – you must call ahead and book the "washing machine". Other bars hide behind the facades of pawn shops or stores, and many offer a combination of drinks and table tennis – try Twenty Twenty One or Kosmonaut. To cry from laughing, you need the popular Comedy Store – both undiscovered talents and famous comedians take the stage there.
Afterwards, cool your heady mind at Chill Factore, the largest indoor skiing resort in Great Britain. Besides skiing and snowboarding, you can try something absolutely nuts – scnowscooting, which is a BMX ride on ice!
Enjoy Your Meal!
Begin with a traditional English breakfast at The Koffee Pot, and then have a cruffin (a combo of croissant and muffin) at The Pollend Bakery with a coffee to go. You'll miss the rice 'n'3 set when you return home, guaranteed – it's a dish consisting of rice and three curry sauces.
The average price for the set is five pounds, and the locals usually have it for lunch at This&That or Yadgar, located in the Northern Quarter. For street food, head to the Levenshulme Market, where more than 50 vendors sell vintage clothes, handicrafts and jewellery every Saturday. The best beers are available at Port Beer House or Marble Arch. Take a bottle of Vimto lemonade home – this drink was created in Manchester from fruit and herbs as a remedy, and it was called "vim", meaning "energy".
Lift Your Gaze!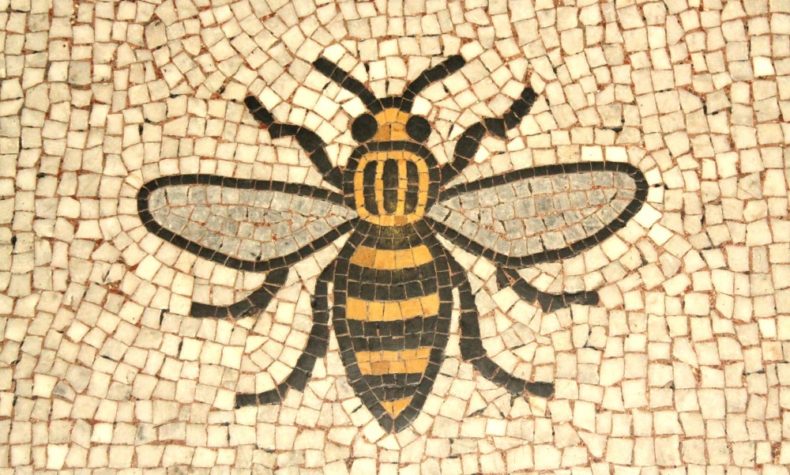 When walking through the city, pay attention to flower pots, cobble stones and street signs – you might spot the Manchester bee. The working bee became a symbol of the industrial revolution when the city was teeming like a hive, and later on it was included in the city's coat of arms. For a time, it was the most popular choice at tattoo parlours and for graffiti artists' works.