Is it cold in the Baltics? That's what many people ask as they consider an inspiring new winter destination. And we have good news: winter is one of the best seasons to visit the Baltics! Typical winter temperatures here don't require one to huddle under a duvet and stay indoors all day. Many in the Baltics head outdoors into nature to hike, ski, or skate and then conclude the day with dinner at a restaurant and a cultural event. But the Baltic capitals of Riga, Tallinn, and Vilnius are also full of discoveries for those who prefer leisurely, meditative relaxation. The cities take pride not only in their homey cafés and restaurants, through whose windows one can gaze at the slowly falling snow and enjoy refined Nordic Baltic cuisine, but also in their modern spa centres and ancient sauna rituals. No matter whether you're looking for an active or lazy winter vacation, here are some reasons why the Baltics should be on your radar this year.
Cross-country skiing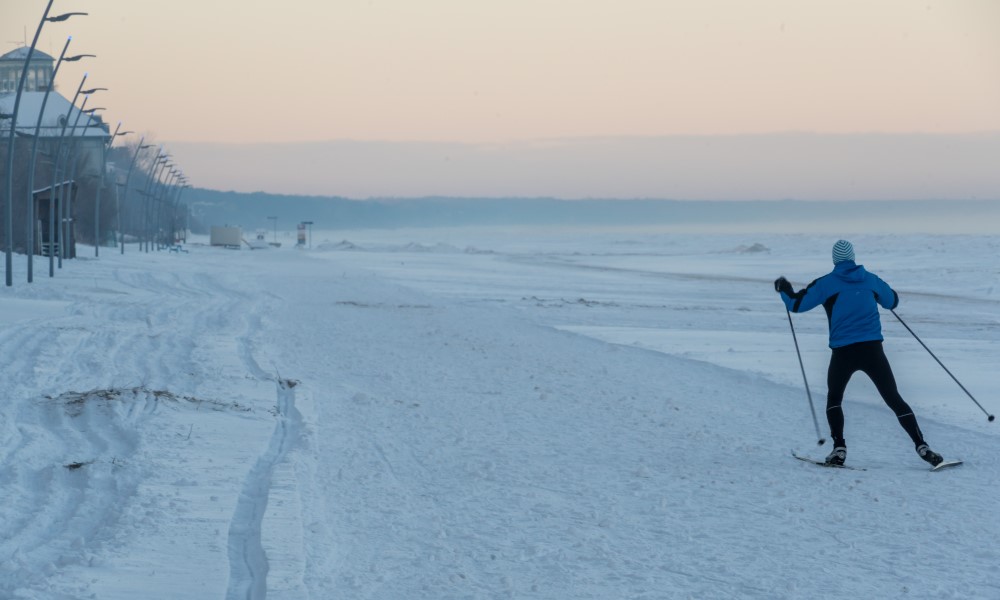 Cross-country skiing is a wonderful way to work out and at the same time enjoy the beautiful scenery of the Baltic countries. The Estonian winter capital of Otepää offers trails for pro skiers and beginners alike, as do Smeceres Sils in Latvia and the Lithuanian Winter Sports Centre in Ignalina, to name just a few.
Sauna rituals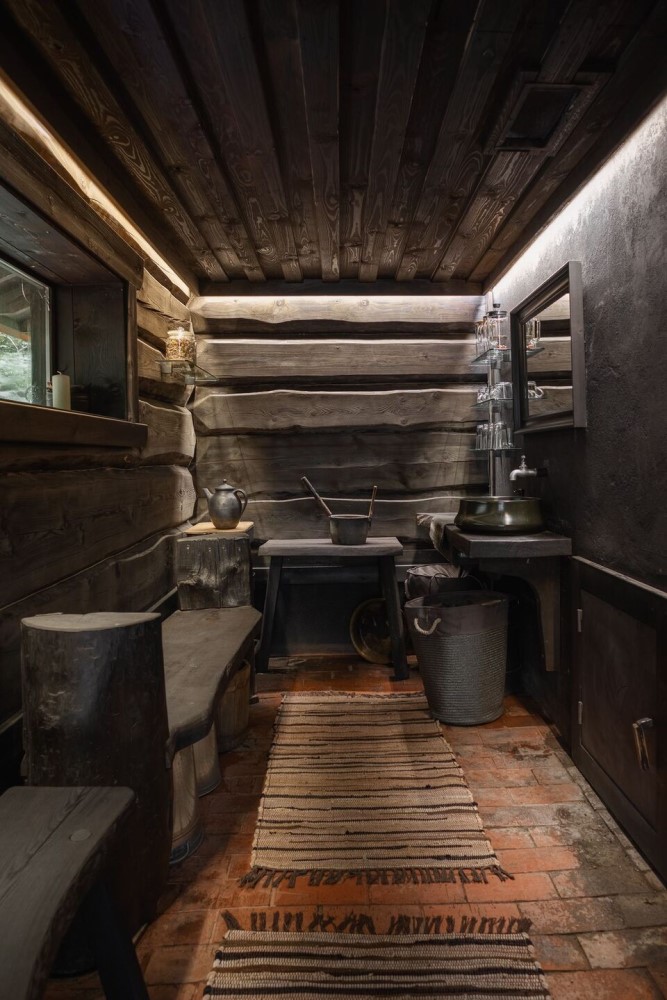 Photo Alvis Rozenbergs
Winter is definitely the best time to enjoy a hot sauna and sauna rituals. Going to a sauna is much more than simply washing oneself – it also relieves stress, eases the mind, and relaxes the body. Try the healing sauna ritual with herbs at Energy Farm in Estonia, enjoy bathing rituals in a contemporary glass sauna or rustic smoke sauna at Ziedlejas in Latvia, or learn about and experience ancient sauna customs with the bath master at Angelų Malūnas in Lithuania.
Ice skating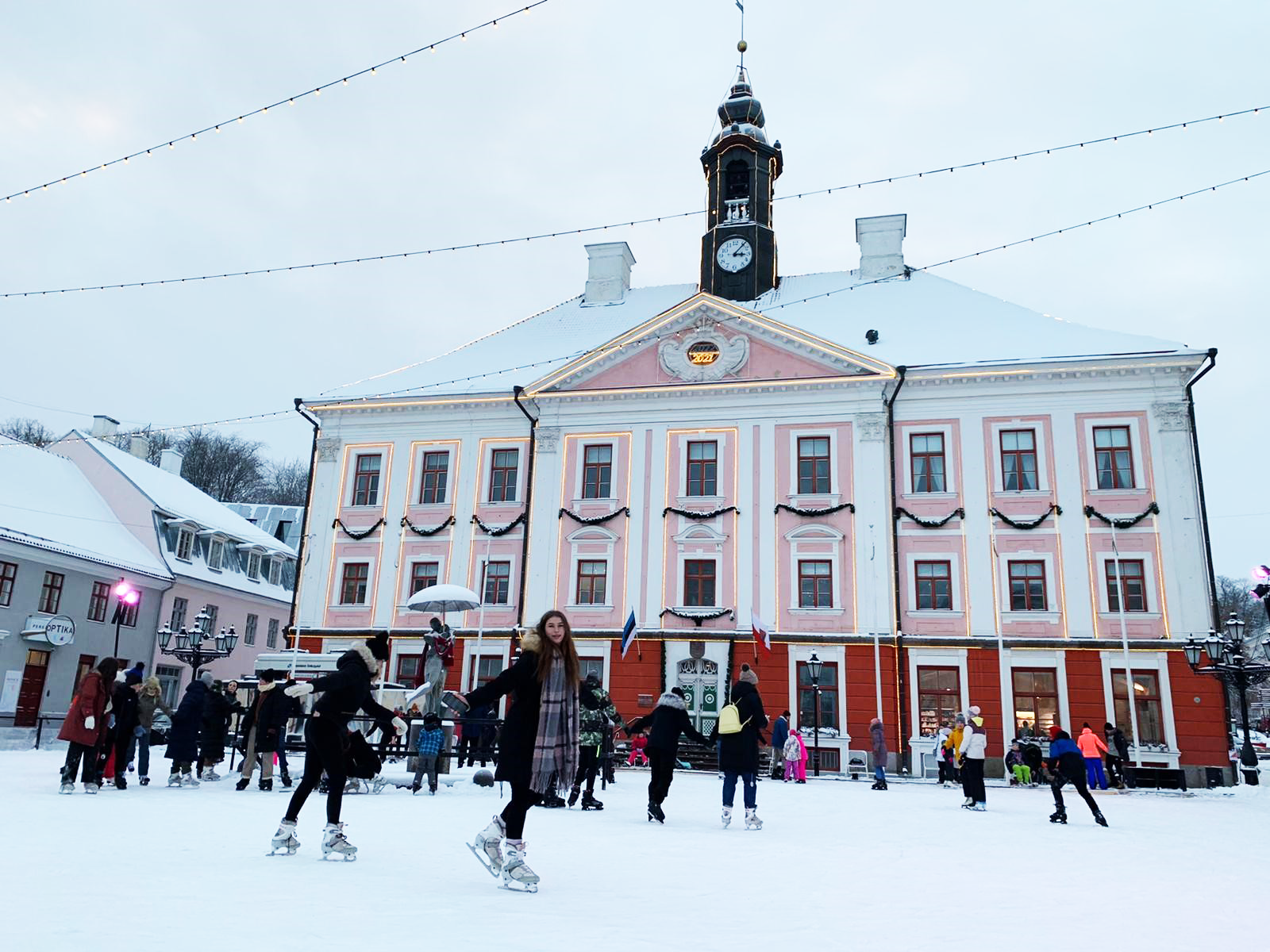 Skating is a fun way to spend time outside with friends or family. Put on some skates and have some fun at a seasonal skating rink in nearly any town in the Baltics, or enjoy the scenery while skating on a beautiful bog lake at Kõrvemaa in Estonia. In Lithuania, skate on Lake Galvė, which surrounds medieval Trakai Island Castle. And in Latvia, try Kaņieris Lake – it's magnificent!
Hot drinks at a rooftop bar
Photo from Go Vilnius. Skybar
A cup of cocoa with marshmallows or some glögg simmered with spices at a rooftop bar with a view over a city decked out in lights – it sounds like a dream! These are the small moments that we remember for a long time. Visit the Horisont restaurant and bar on the 30th floor of the Swissôtel in Tallinn, the Minox cocktail bar in Riga, or the Skybar at the Radisson Blu Hotel Lietuva in Vilnius for a drink and beautiful views.
Bog landscapes
Photo by Kārlis Dambrāns. Cenas tīreļa purva taka
Bogs are mindblowingly beautiful and peaceful throughout the year, but there's something really special about them in winter. A guided snowshoe or bogshoe hike is definitely an experience to remember, not to mention the most nature-friendly form of hiking. Try it at Tolkuse Bog in Estonia, Cena Bog in Latvia, or, if you're an early bird, enjoy the sunrise at Aukštumala Bog in Lithuania.
Uncrowded beaches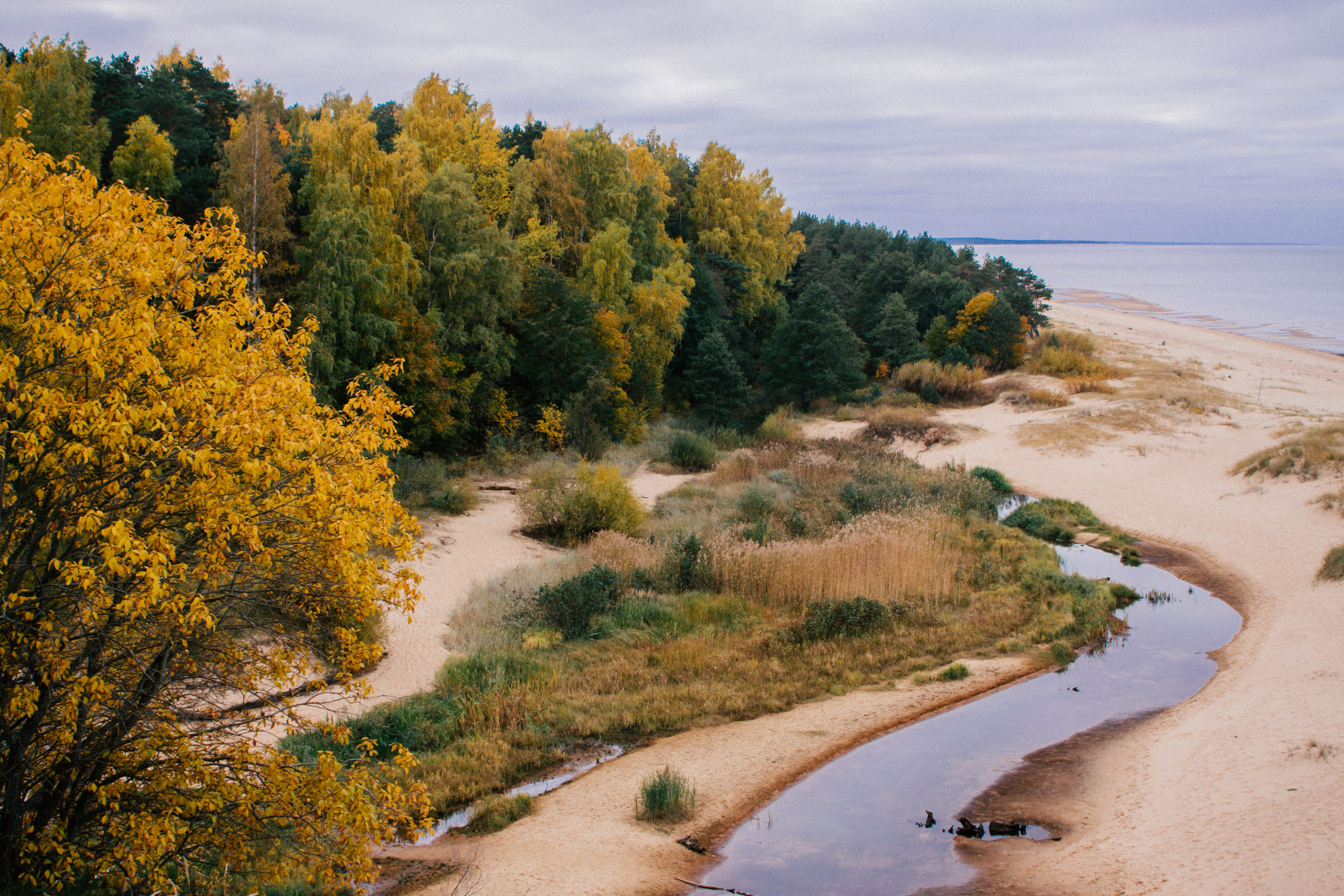 Photo by Elina Lieltīruma. Saulkrasti
Beaches that are crowded in summer can be really calming and relaxing in wintertime. Soak up that winter sun and take a walk on the sea (if the ice is thick enough) at the Laulasmaa beach in Estonia, the Saulkrasti beach in Latvia, or the Melnragė beach in Lithuania. All of them are backed by pine forests, so be prepared for a healthy dose of aromatic fresh air as well.
Mindfulness in museums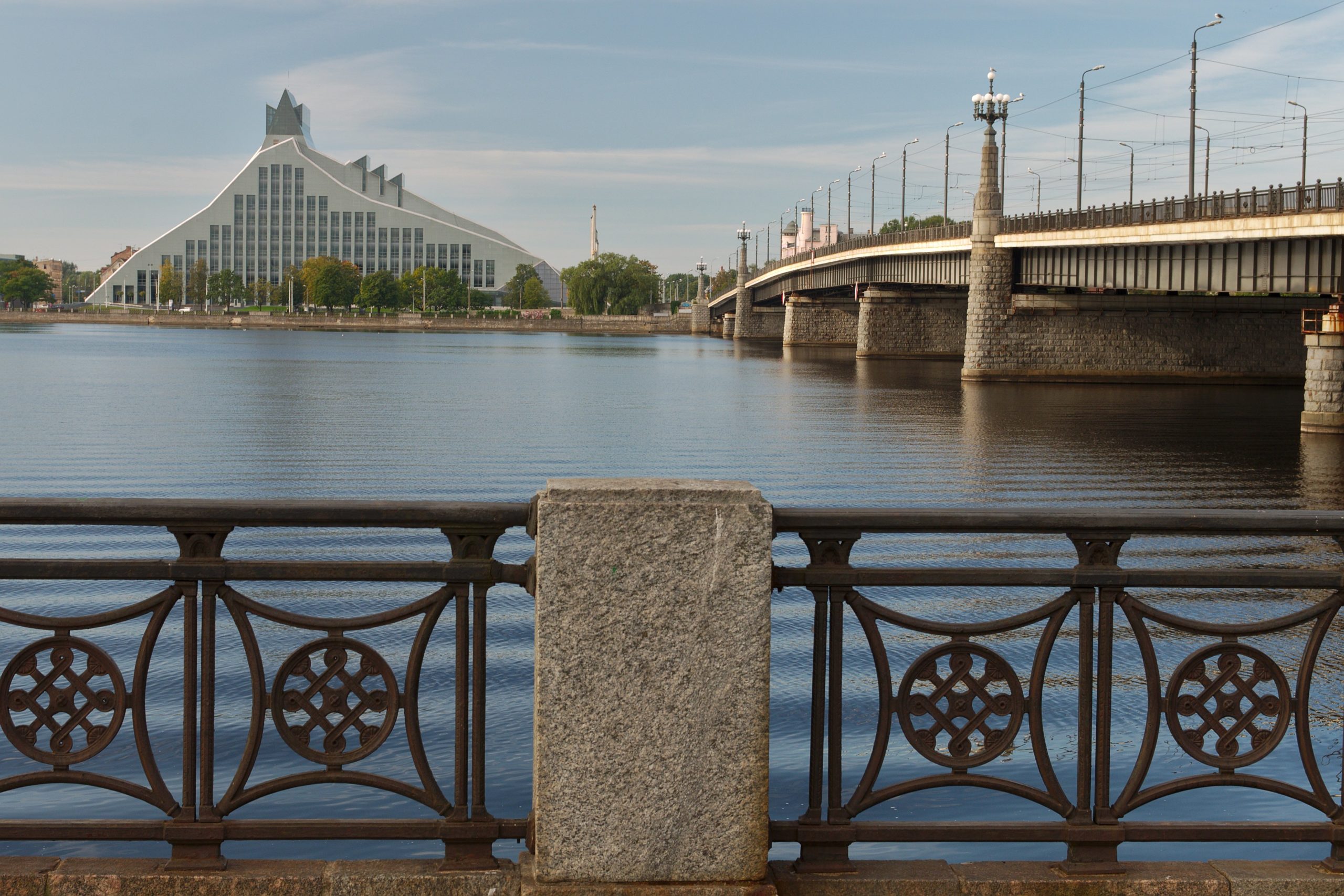 Photo by Rob Oo. National Library of Latvia
Yoga and meditation are proven to be good for the mind and body, but a session at a museum makes these activities really special, with the quiet museum environment adding more value and meaning to your hour of relaxation. Try a yoga class at Zuzeum in Riga, or join a meditation session in the quiet meditation room at the National Library of Latvia. MO Museum in Vilnius offers mindfulness classes, and there are occasional musical meditations at the Tallinn Literary Centre in the Eduard Vilde Museum.
Overnight stay at a manor house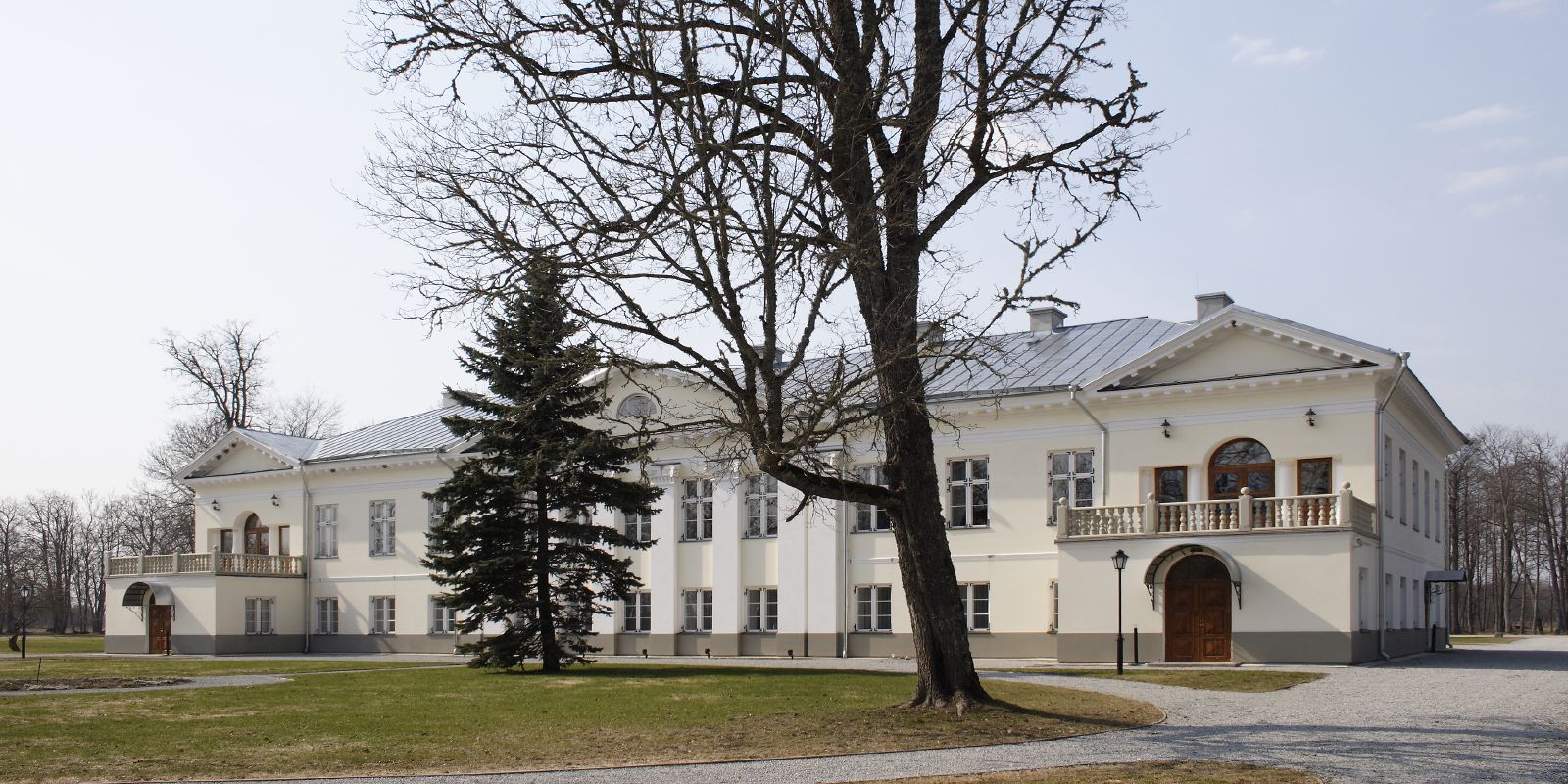 Photo by Miika Silfverberg. Vihterpalu manor, Estonia
The Baltics have many beautiful, renovated manor houses offering luxurious accommodation and a genuine feeling of aristocracy. Vihterpalu Manor in Estonia, Skrunda Manor in Latvia, and Pakruojis Manor in Lithuania are only a few of the places offering a wonderful overnight stays.
World-class exhibitions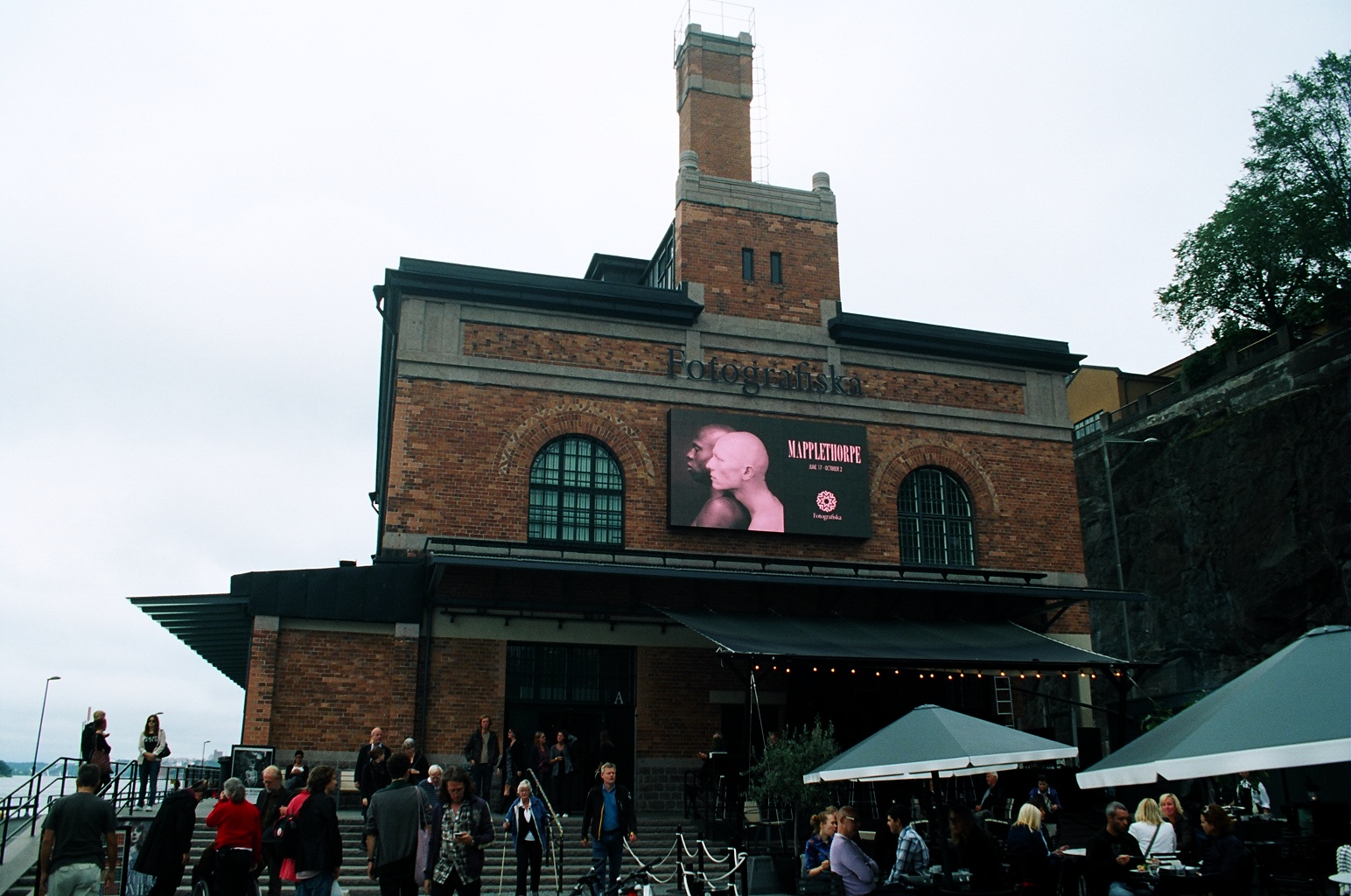 Photo by Tokuyama. Fotografiska
Top-level museums in the Baltics offer world-class exhibitions throughout the year, but winter is a time when we all take things a bit more slowly and therefore have more time to enjoy things such as art. This winter, catch some wonderful exhibitions at Fotografiska in Tallinn, the Museum of Decorative Arts and Design in Riga, and the National Gallery of Art in Vilnius.
Modern spa and wellness centres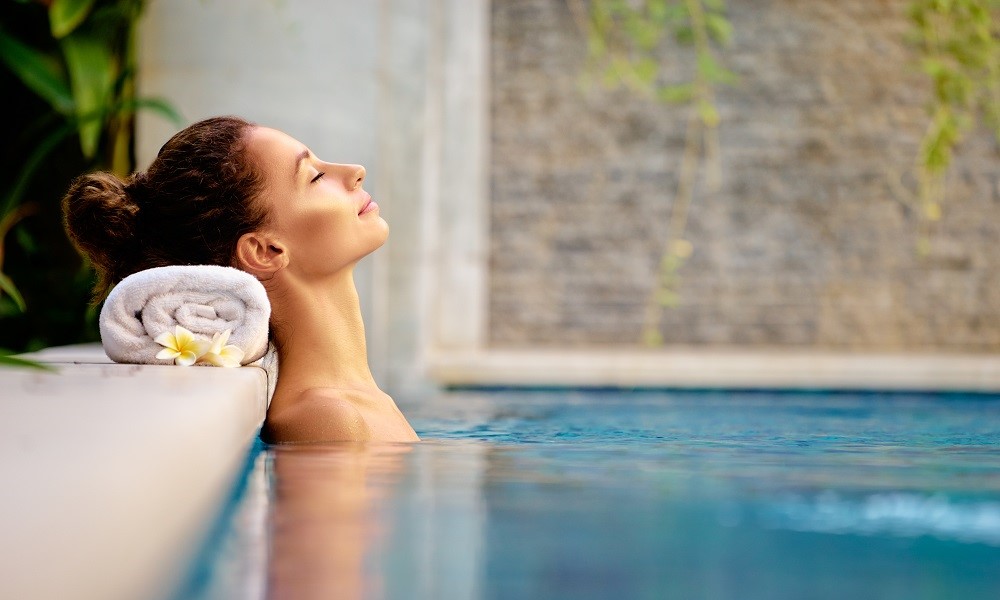 Spa holidays are a perfect way to stay in during cold weather and get everything you need – food, saunas, wellness treatments, etc. – all in one place, without having to step outside at all. V Spa in the Estonian town of Tartu, Lielupe by Semarah Hotels near the Bulduri beach in Latvia, and various spas in Druskininkai, the Lithuanian 'capital of spas', offer just that.
Island hopping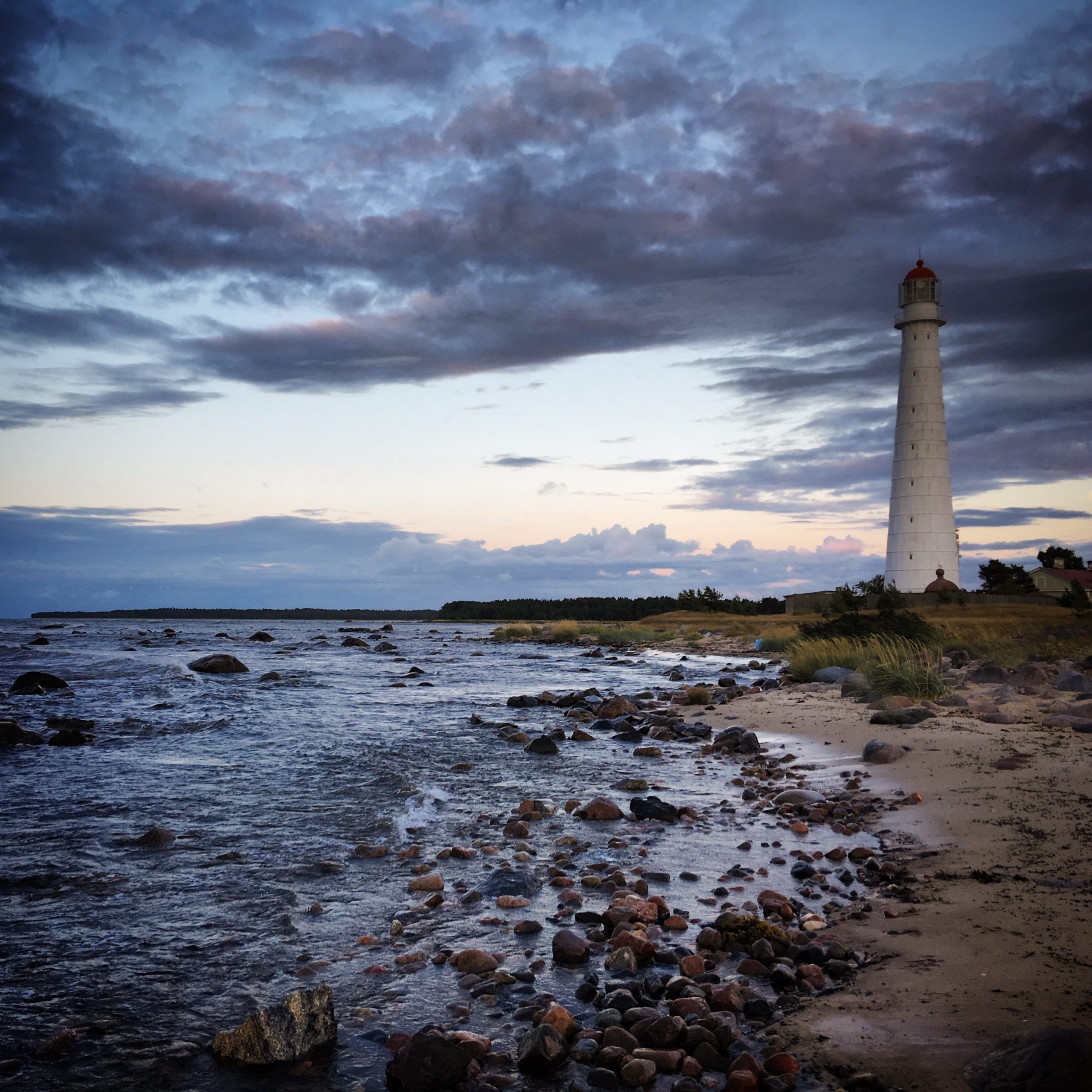 Photo by Sergei Gussev. Hiiumaa
Small islands are popular summertime destinations. Visiting them in winter is a completely different but likewise great experience. Latvia and Lithuania have fewer islands, but Estonia has many, so island hopping there is definitely something to try out. Head to Kihnu Island to discover the museum and lighthouse and enjoy a meal of fresh local fish. Or go to Hiiumaa Island for long walks on its beaches. Explore Vormsi, Muhu, and Ruhnu in winter, when there are fewer tourists.
Hot-air balloon flight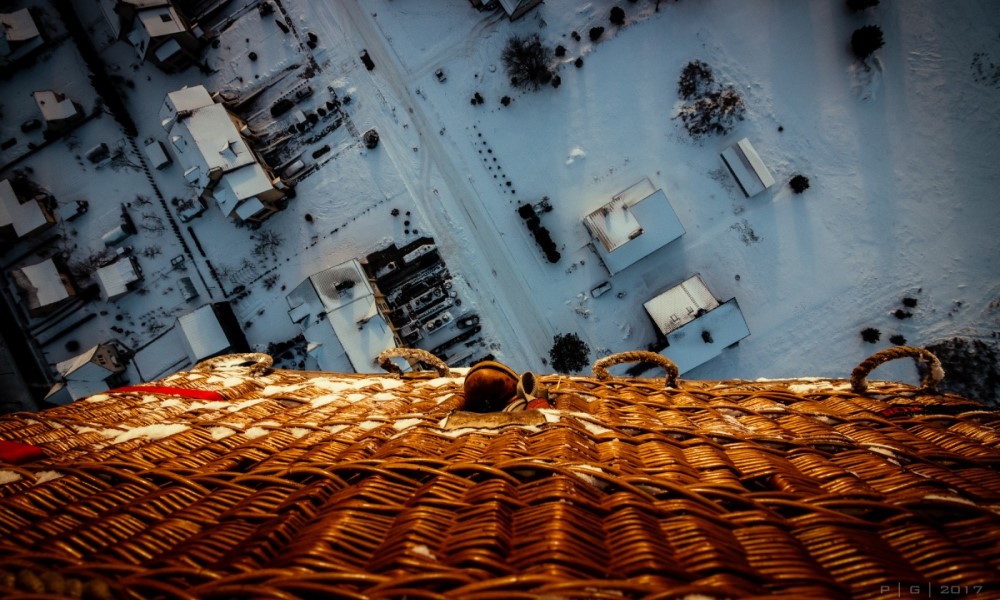 An adventurous hot-air balloon ride over the snowy landscape will surely make for some amazing views and memories. The Baltic Adventure agency offers hot-air balloon rides in Latvia and Lithuania throughout the whole year. Make sure to dress properly, because it can get windy up there!
Wildlife tours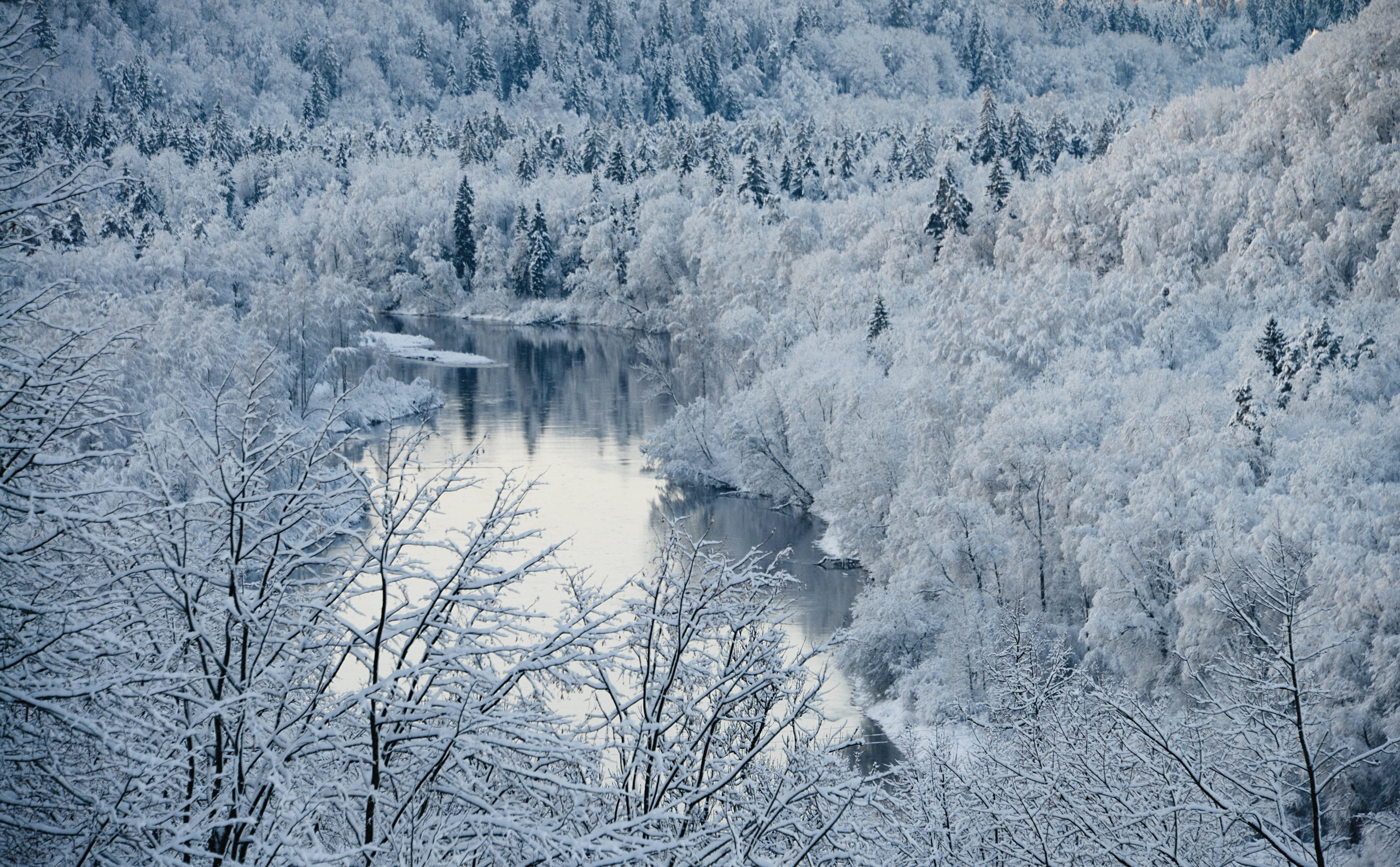 Photo Anita Austvika
The nature in Baltic national parks is stunning, and a tour with a guide who can fill you in on all of the facts and details adds another dimension to your visit. Head to Lahemaa National Park in Estonia or Gauja National Park in Latvia, and why not try a wildlife hike in Aukštaitija National Park in Lithuania as well.
An evening at the opera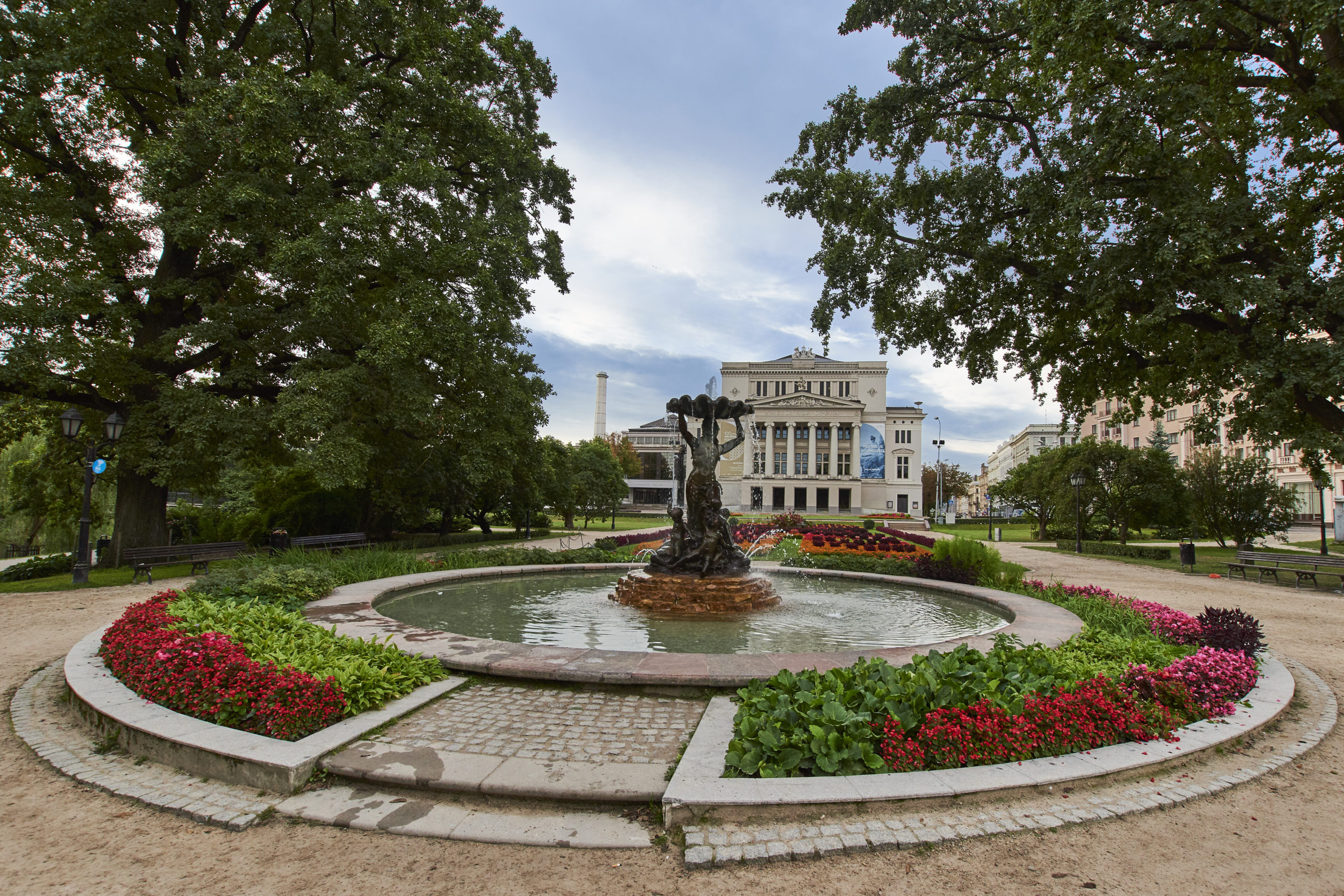 Photo by Naval S. Latvian National Opera
From Swan Lake and Tosca to Romeo and Juliet and Alice in Wonderland, see many magnificent classics, both opera and ballet, at the Estonian National Opera, the Latvian National Opera and Ballet, and the Lithuanian National Opera and Ballet Theatre. There's something for everyone in the family to enjoy, even the youngest ones. Pick your favourite and support local culture.
Dog sledding tour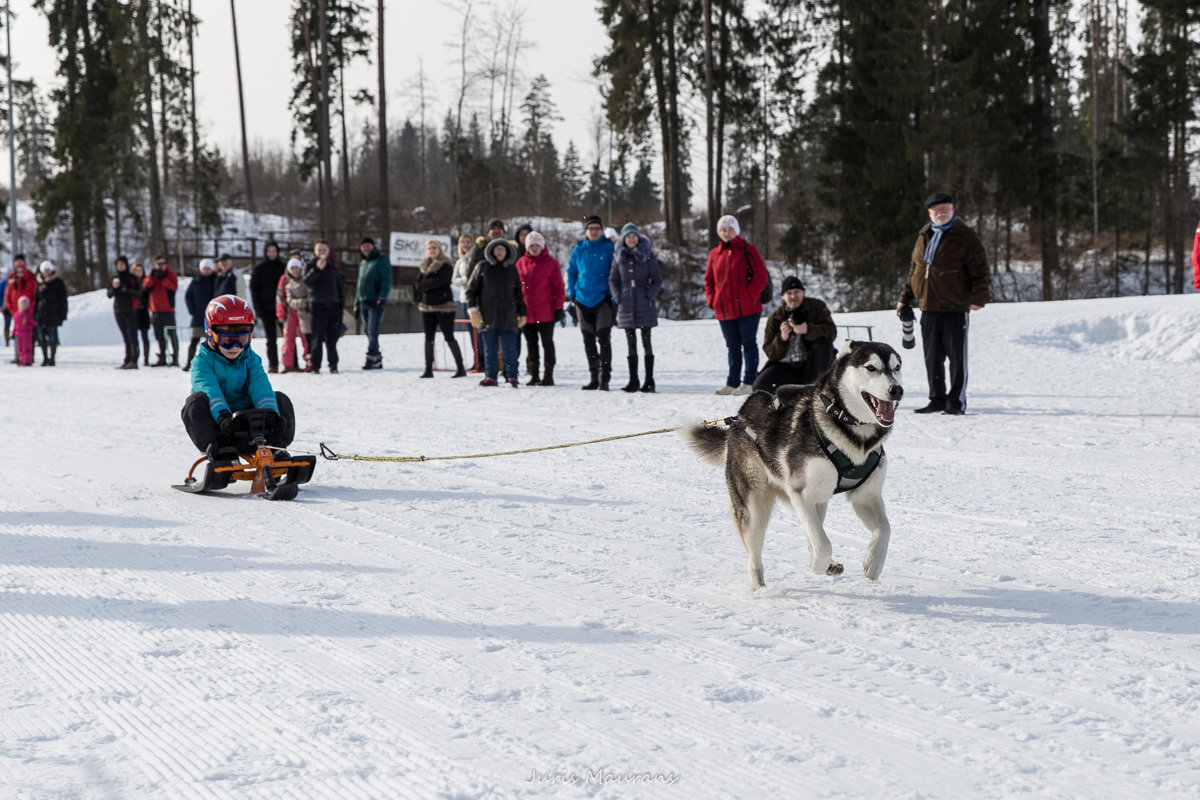 Photo by Dod Ķepu.
If you enjoy the company of animals, a ride with sled dogs might be just the thing for you. Visit Hellerkantri Huskypark in Estonia, book a husky tour with Dod Ķepu in central Latvia, or enjoy nature and an unforgettable adventure at Neris Regional Park in Lithuania. If you're wondering about the ethical side of this activity, these are very active dogs who need daily exercise, so it's absolutely enjoyable for them as well.
Elegant restaurants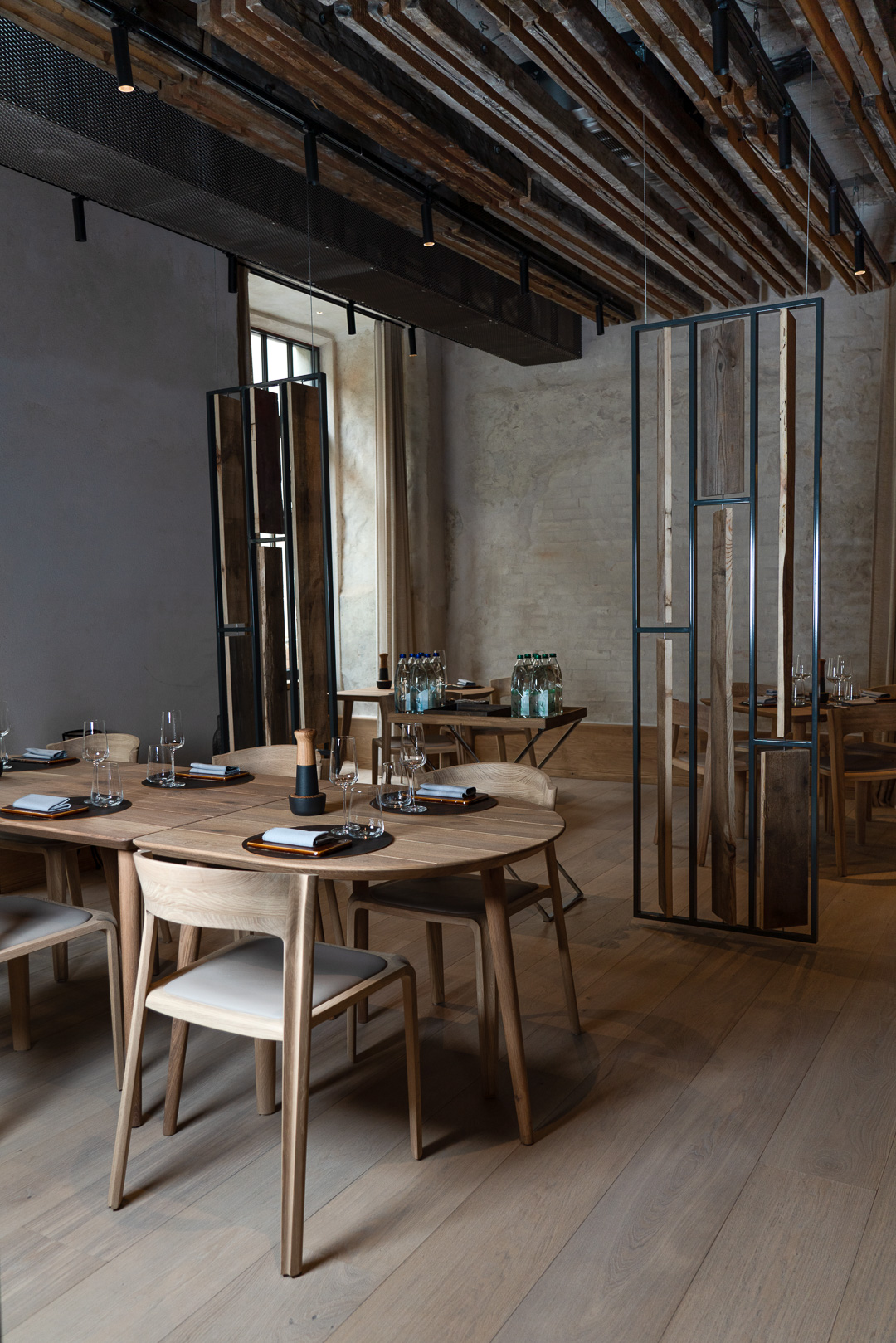 Photo by 14Horses.
A fine dining experience consists of not only the best food but also a high level of service. You're sure to find both at Rataskaevu 16 in Tallinn, Ferma in Riga, and 14Horses in Vilnius.
Fun at an indoor beach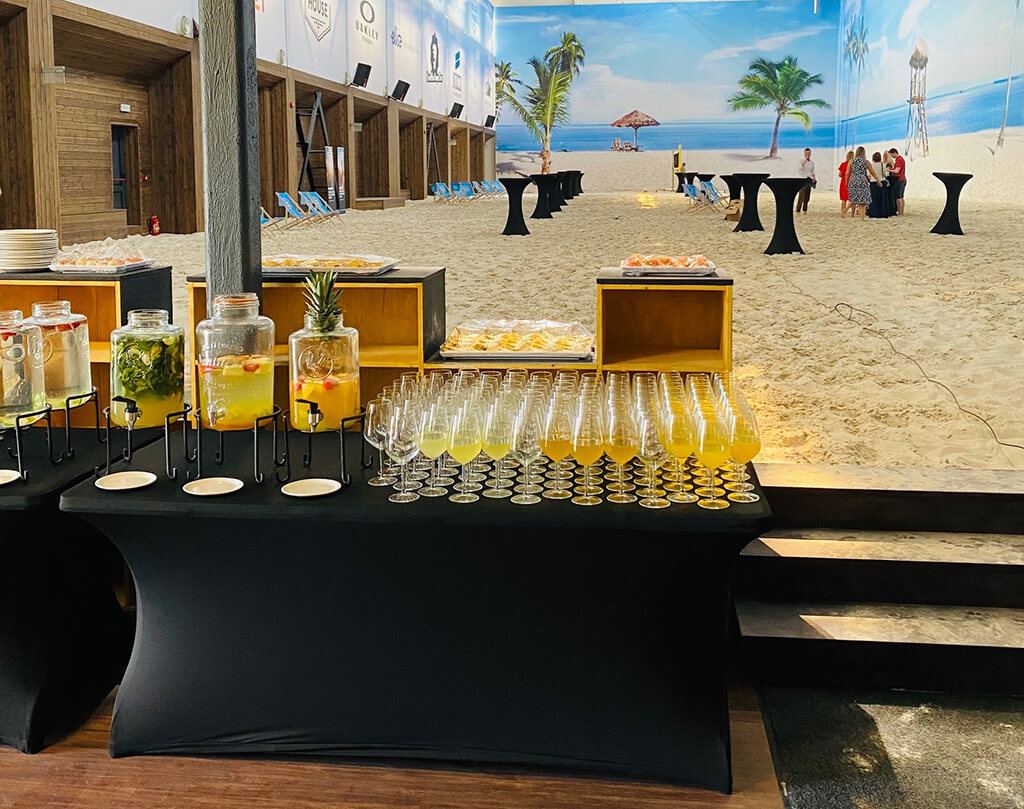 Photo by Beach House Ülemiste.
For those who miss summer and sand between their toes, head to an indoor beach volleyball or tennis court to enjoy these sports generally associated with the warmer seasons. Bring along your friends to Beach House Ülemiste in Tallinn, Beach Arena in Riga, or Delfi Sports Centre in Vilnius and see who wins!
Art spaces and galleries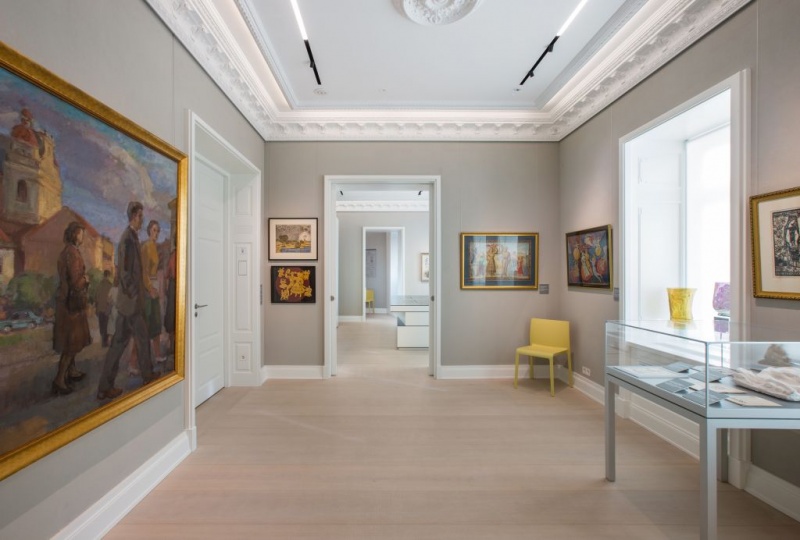 Photo by Tartle.
Take a day (or several, because there's much to see) to visit the coolest art galleries in the Baltic capitals. Kai Art Centre in Tallinn, Daugava Gallery in Riga, and the Tartle art centre in Vilnius are all good starting points to get to know the Baltic art scene.
Jazz and blues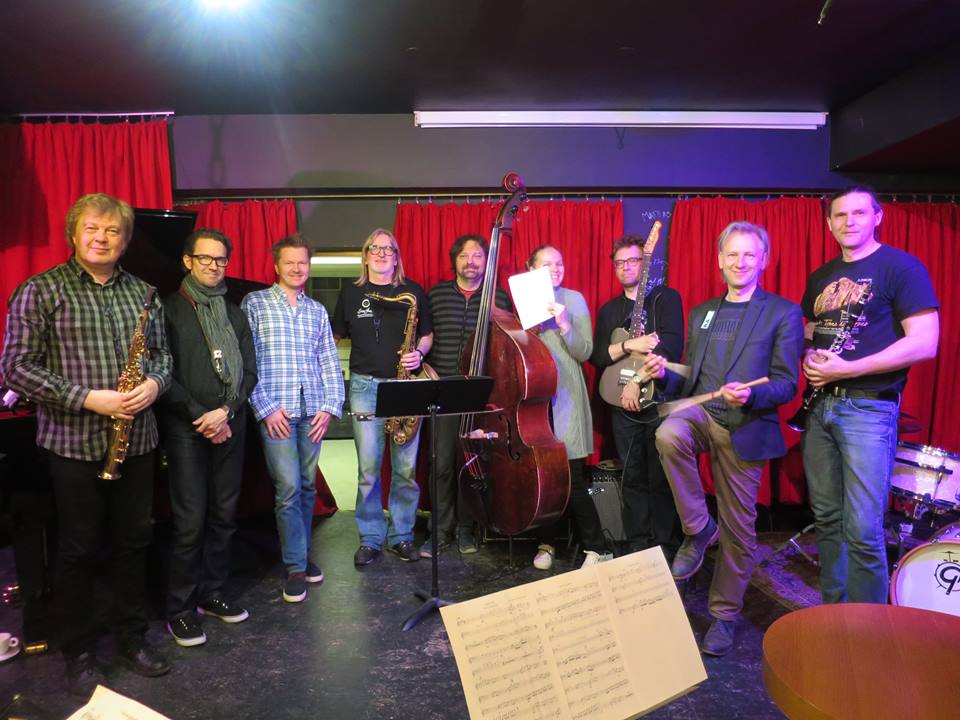 Photo by Philly Joe's.
Winter is the best time to step into a small jazz bar and enjoy some live music with a glass of wine. Philly Joe's in Tallinn, Jazz Cellar 11 in Vilnius, and the VEF Jazz Club concert series in Riga all offer high-quality music as well as a mellow atmosphere.
Cosy cafés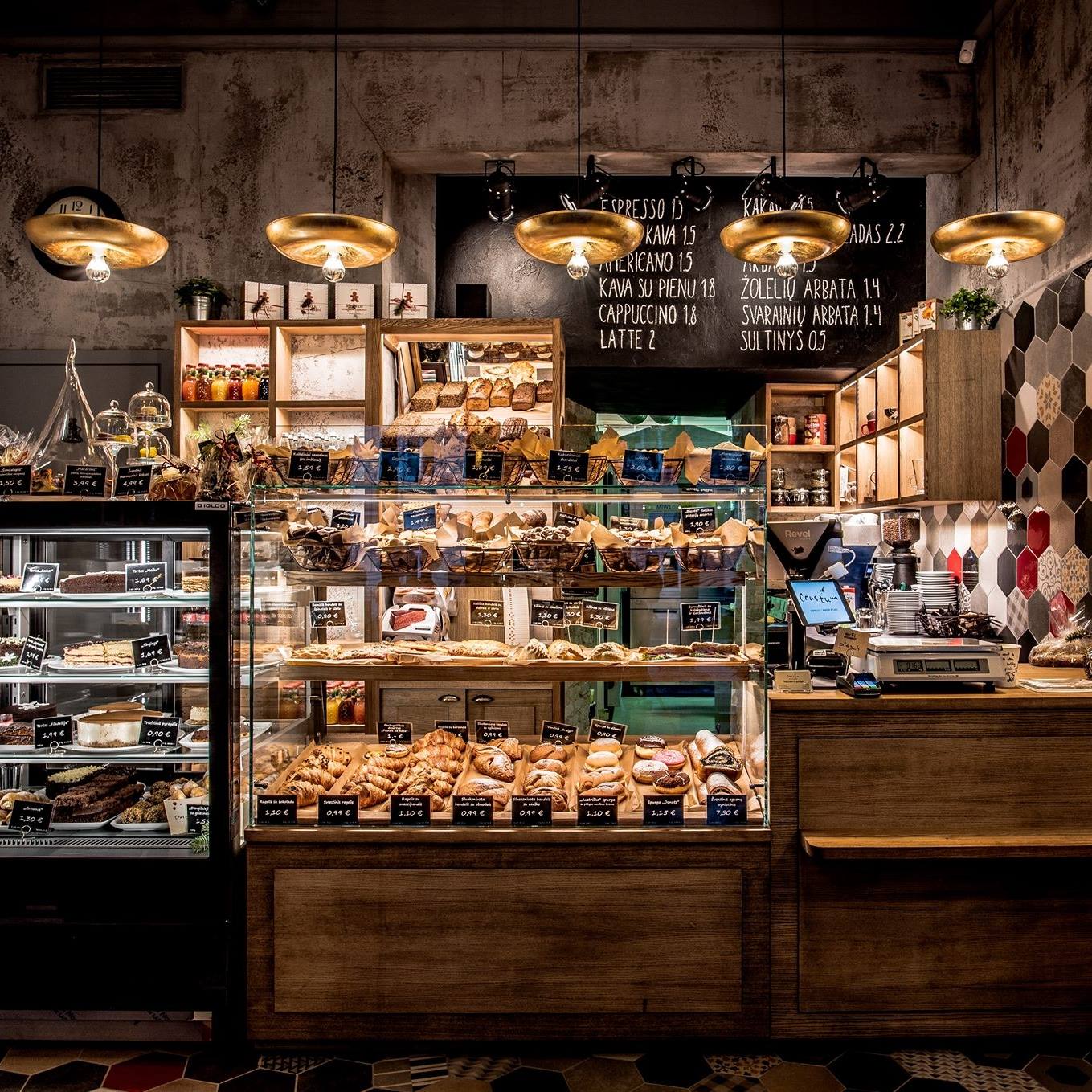 Photo by Crustum.
Small cafés offering tasty pastries and top-quality coffee are becoming more and more popular in the Baltics, and for good reason. Stop in at Karjase Sai for the best pastries in Tallinn, try what the Crustum Bakery has to offer in Vilnius, and enjoy the Mulberry café in Riga.
Thematic museums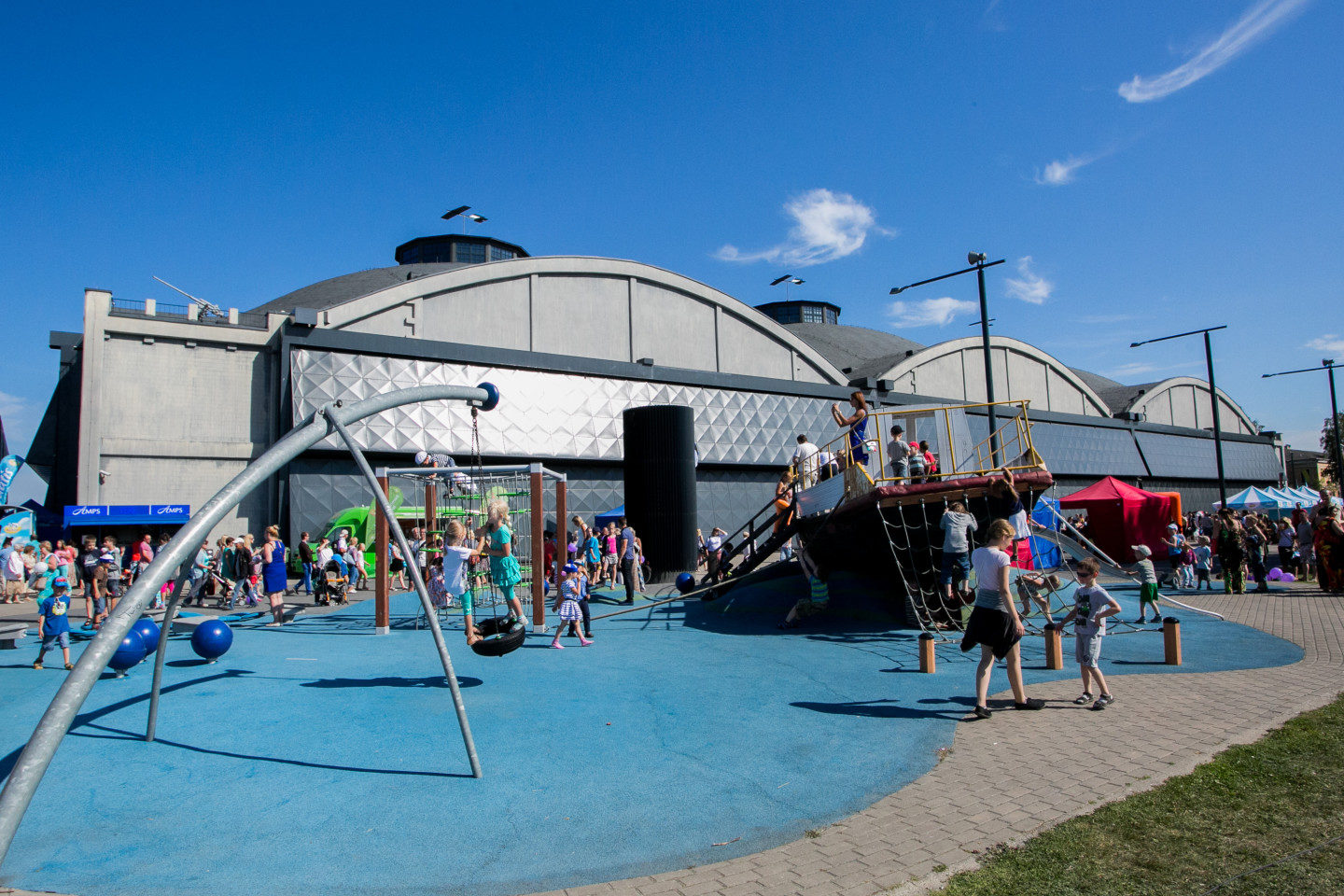 Photo by Seaplane Harbour.
There are museums, and then there are museums that take you to a completely different world. Discover one of Europe's grandest maritime museums at Seaplane Harbour in Tallinn, get to know the history of cars and see unique antique vehicles at the Riga Motor Museum, and be fascinated by riveting illusions at the Museum of Illusions in Vilnius.
Hotels with postcard views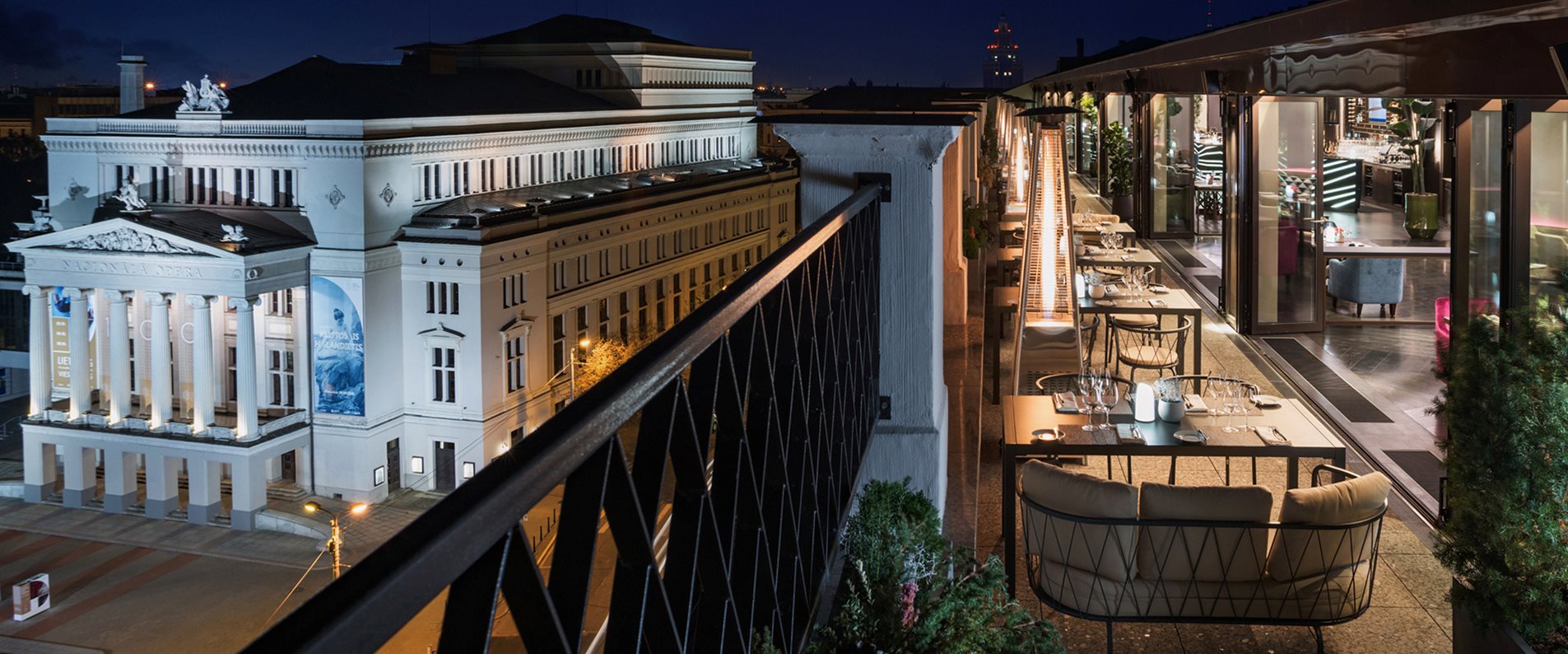 Photo by Grand Hotel Kempinski
If you want a picturesque holiday but don't feel like leaving your room, here's a solution for you. Pick a hotel with a wonderful view (and room service!) and enjoy the snowy scenery over Tallinn at Original Sokos Hotel Viru, over Riga at Grand Hotel Kempinski, and over Vilnius at Radisson Blu Hotel Lietuva.
Historical cinemas
Photo by Manvydasz. Pasaka theatre
Long winter nights call for some entertainment, so why not spend an evening at one of the old beautiful cinemas in a Baltic capital. Splendid Palace in Riga, Kino Sõprus in Tallinn, and Kino Pasaka in Vilnius all show gems from a variety of movie genres.
Nordic-Baltic cuisine
For a lovely meal that offers both a Nordic vibe and Baltic flavours, head to Restaurant 3 in Riga, Lore Bistro in Tallinn, or Nineteen18 in Vilnius. You're definitely in for a treat, and your dining buddies (and tastebuds) will thank you later.
Text by Liina Tammepõld