Not that long ago Tallinn was mostly popular for its picture-perfect Christmas atmosphere, but in recent years it's becoming an increasingly fashionable warm-weather destination too. What makes people from all over the world head to this out-of-the-way city in Northern Europe? We have put together ten reasons that will have you plotting new getaway plans – and surely you'll find at least ten more in Tallinn.
1. Tallinn TV tower – be a TV star!
Completed in 1980, this tower was built to broadcast the 1980 Olympics sailing regatta from Tallinn, where it took place, to the world. Besides being open to visitors, this TV tower offers quite a bit of entertainment, too. You can record a greeting to your friends in an actual TV studio or try your skills as weather forecast presenter. If you can muster up the courage, go for a walk on the 175 metre high viewing platform – attached to a safety belt, of course.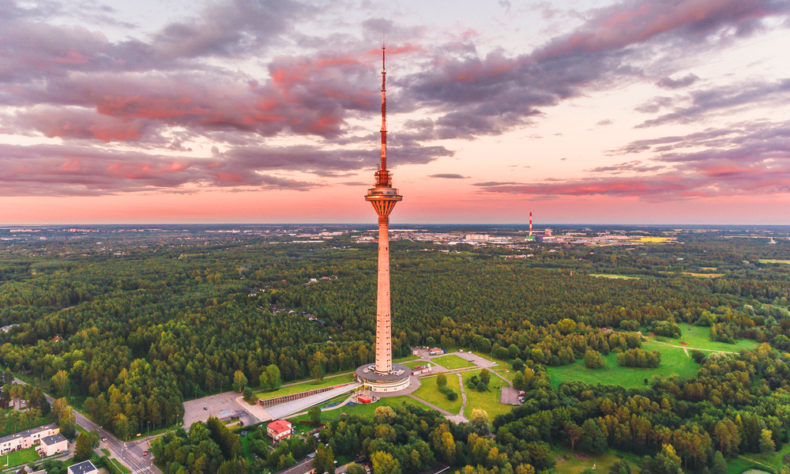 2. Telliskivi – the creative district
Telliskivi Creative City is the perfect place to be in the summer – music, chatter, renovated industrial spaces, roomy terraces, and an atmosphere like no other. A drink at a bar set inside a retired train carriage? Dinner with a view of colourful graffiti walls? Here you will be greeted with plenty of quirk, and don't be surprised to hear a local band practicing or playing a gig. If you're  a beer lover, you'll appreciate how high the local brewers have raised the bar in the last couple of years – Tallinn is now a veritable craft beer capital.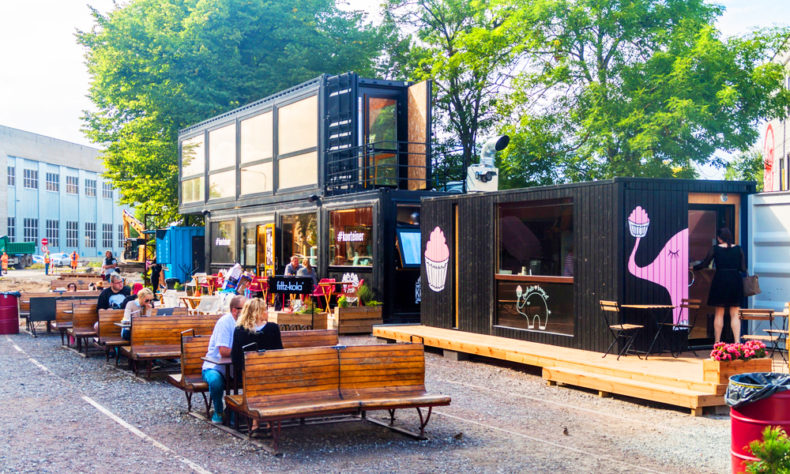 3. Kadriorg Park – the pride and joy of Tallinn
They say swans only live in the very best of parks – and we can vouch that in this one swans feel right at home. Its construction began over 300 years ago, on the orders of the Russian tsar Peter the Great, and now you can explore elements from four different centuries there. The sea is close by, as is the presidential palace, and the park is a place of outstanding beauty both in the daytime and at night, when its fountains and lawns are illuminated in all shades and colours.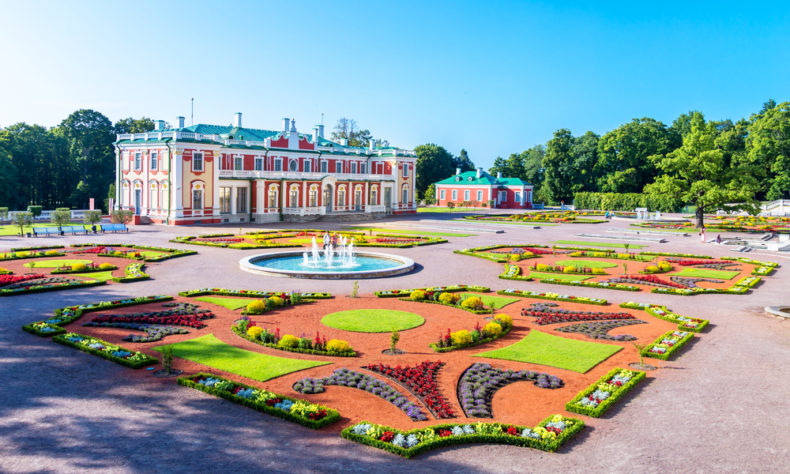 4. Depeche Mode all night long!
If you happen to be a fan of synth-pop legends Depeche Mode, Tallinn has a very special place for you – a bar devoted to this band, and this band only. Yes, you'll hear their music playing and see walls covered in pictures, records, souvenirs and TV screens with their videos on playback. Dozens of fans have admitted their only reason to visit Tallinn was this bar – for an unforgettable experience. And the band themselves? They have been here twice.
https://www.instagram.com/p/BsY2XEAHm-m/?utm_source=ig_web_copy_link
5. A museum with an actual submarine
Whether you are an architect, history buff, or party animal, at least one museum visit per trip is a must. If in Paris Louvre would be the choice, in Tallinn the must-see is Seaplane Harbour, one of the most unusual museums in all of Eastern Europe. This spacious museum holds a treasure trove of sea-related things on three levels – above water, on water and under water. Here you'll find everything from miniature toy planes to the enormous submarine Lembit.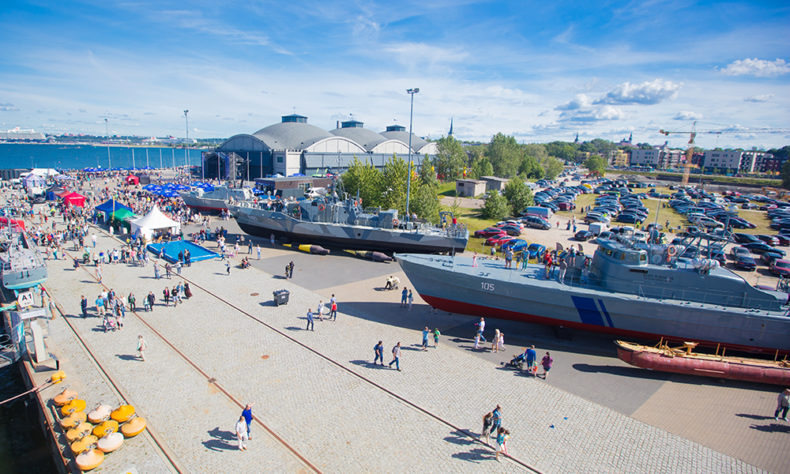 6. Balti Jaama Turg – probably the coolest market in the world
This is a place where different worlds seem to come together. You can buy homegrown fruit&veg and handmade knitwear from local aunties, and right next to them enjoy authentic Asian cuisine or a burger cooked right before your eyes. While this used to be a local-shoppers-only place, the updates this market has seen in the last few years are quite a tourist magnet – and their stories about their experiences travel back to their countries and attract the next bunch of good life connoisseurs.
7. Patkuli viewing platform – take a look from above
Tallinn is decidedly not a large capital – and that's why from a higher vantage point it's possible to view almost in its entirety. Patkuli viewing platform is frequented by local romantics – for those starry-eyed gazes at their beloved hometown. And it's a must for any visitor, too – if you don't have a photo from this spot, can you even say you've been to Tallinn? The platform is right next to Old Tallinn, which makes it the perfect last stop in your old town tour.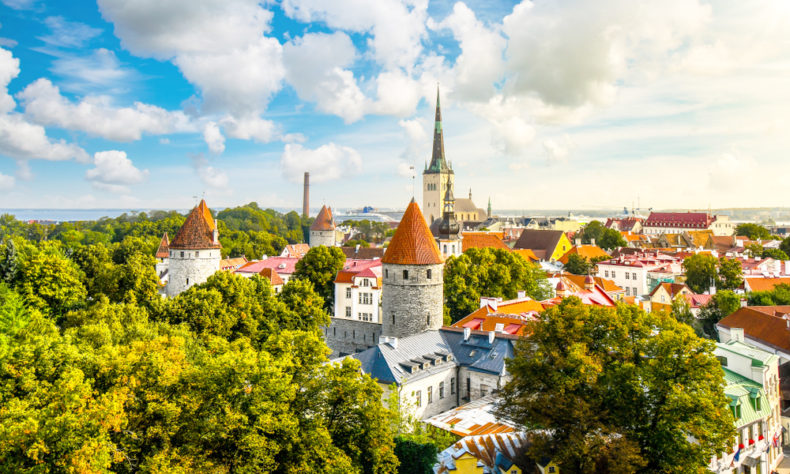 8. Soviet prison of Rummu – a radically different experience
The abandoned Soviet prison of Rummu above a former quarry has become one of the most beloved places for many visitors to the Baltics. It has now been turned into an epic beach, sort of Estonia's own "blue lagoon". By the way, remember Alan Walker's music video «Faded»? It was shot at various locations throughout Estonia, the old prison of Rummu one of them.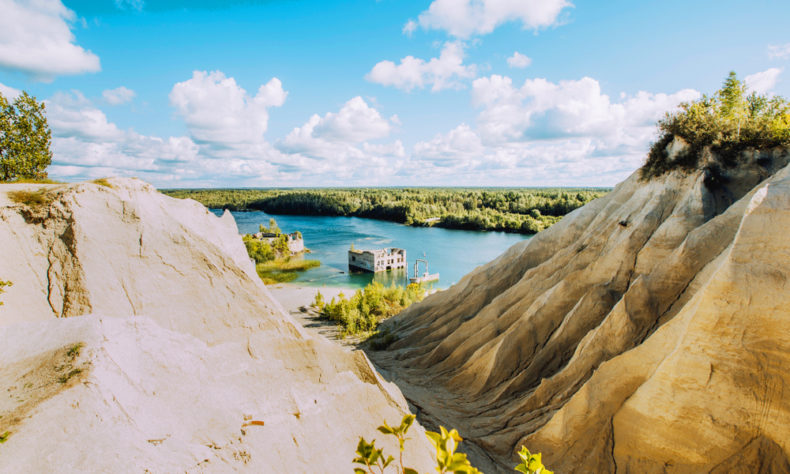 9. Smoke sauna – the most popular SPA in town
Most people have heard about Finnish saunas, but Estonia also has strong, if lesser known traditions. It's a perfect way to unwind – both the body and the mind – and enjoy Estonian hospitality at the same time. In Tallinn you can try the authentic smoke sauna Rangi saun – by appointment only, so make one in advance – or head to Kalma sauna, a public sauna in Kalamaja district, opened in 1928 and impressing guests from the whole world ever since.
10. Take a walk on a barely inhabited island
Estonia has more than 2000 islands, and some of them are very close to Tallinn. A short motorboat ride, and you'll find yourself on Aegna, Prangli or Naissaar, the latter being the most astonishing of these. According to a legend, Naissaar island used to be inhabited by extraordinarily beautiful maidens, and this is where the most beautiful women come from.