Many only know Lithuania for their great basketball team, but it's becoming increasingly popular with travellers from all around the world. The unique cuisine, historical monuments and very friendly prices are just some of the reasons to visit Vilnius, the capital of Lithuania – a city quite literally in the centre of Europe.
The Republic of Užupis – a micro-nation of artists and freethinkers
Like Christiania in Denmark, Vilnius also has a place where free spirits gather in a bohemian atmosphere. Over 20 years ago the Republic of Užupis was proclaimed to be an independent republic, and has celebrated its independence on April 1 ever since – true to its character, on April Fools' Day. As you may have guessed, arts and typically young-at-heart ideas are what make Užupis tick. If you're looking for a great party, stunning Instagram shots or a laid-back atmosphere, don't miss this unique neighbourhood. By the way, Article 12 of the Užupis Constitution says "A dog has the right to be a dog".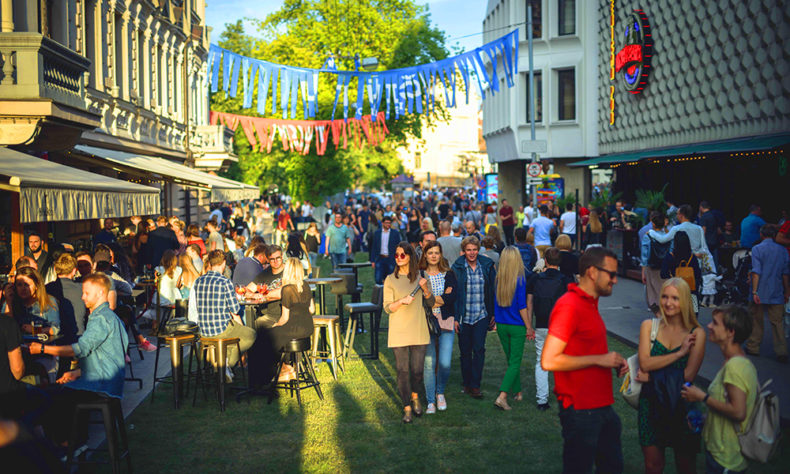 Trakai castle – a journey through centuries
The only castle in this region built in the middle of the lake, and (reasonably) widely known as one of the most impressive castles in Europe. Just a half an hour drive from the centre of Vilnius, the pride of the country is a favourite tourist destination, and visitors in August are the luckiest ones – that's when the castle is in a properly medieval mood for the Days of Ancient Crafts. You can try your hand in crossbow shooting, bronze casting, butter churning, woodcarving and other medieval pursuits. There's a good reason this is the usual reception place for foreign delegations and royal visits.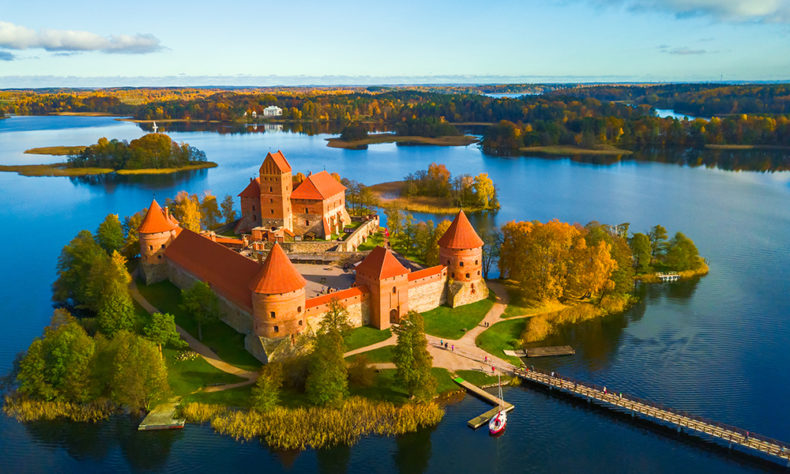 Vilnil Museum of Illusions – the perfect photo-op
Located in the very heart of the city, this is a museum loved by visitors of all ages. Breath-taking views, incredible visual effects and mind-blowing perception bending – all of this awaits at Vilnil. Those who like to show off impressive photos taken on their travels will feel particularly welcome – friends and family will surely be in awe of your pictures from this museum. Check out their fantastic light show and enjoy feeling like a kid again – this place is hard to leave and impossible to miss!
The pride and joy of Lithuanian cuisine – cepelinai
You haven't been to Lithuania if you haven't tried the pride and joy of the local cuisine – cepelinai. Potatoes are a staple food in Lithuania and are cooked in a multitude of ways – as cepelinai, as kugelis pudding, as crunchy pancakes, and as dozens of other dishes. In Vilnius old town you'll find several restaurants specialising in these national dishes and serving up meals true to centuries-old recipes.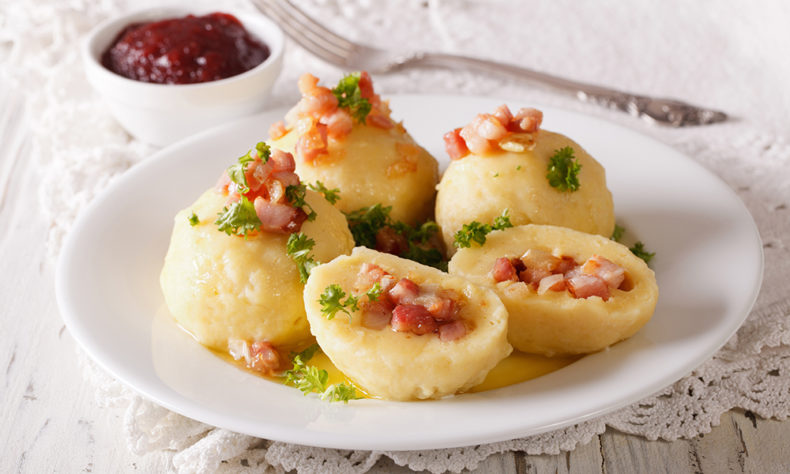 Hales turgus – a market for all your needs
The spacious Hales market is where locals do their everyday shopping while tourists get a genuine taste of Vilnius. Cosy cafes will keep you well fed – whether it's a leisurely breakfast or a sumptuous dinner – and clothing and bags by local designers will make great souvenirs to take back home. The market is bustling all day long, so whenever you arrive, you'll be right on time.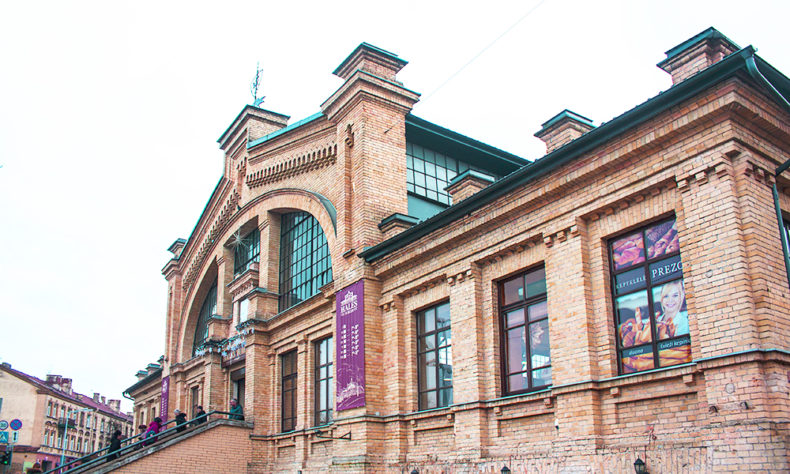 TV tower – a bird's eye view of the city
Feeling like taking a look at the city from above? Then the Vilnius TV tower is a must for you. Coffee tastes much better 165 metres above the ground, and the platform moves in a circle – a beautiful feature so you don't even have to get up from that comfy chair in the café. Have a seat, sip a drink and take in the views of the city from its highest vantage point.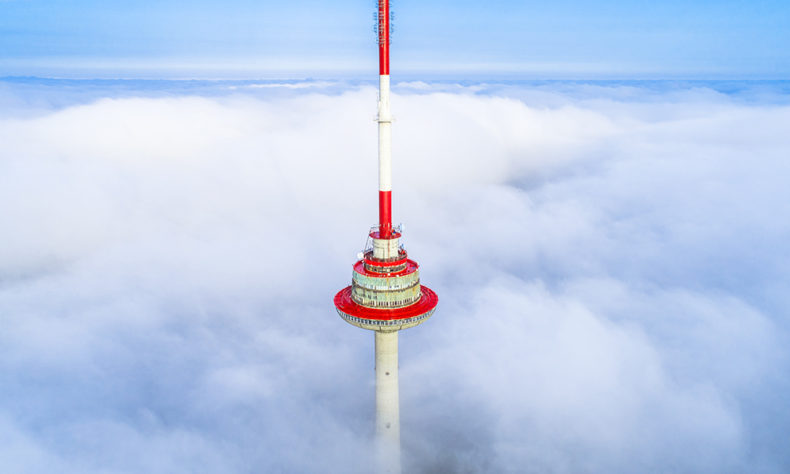 The Gate of Dawn – one of the busiest shrines in Vilnius
Vilnius is simply inconceivable without its religious buildings and monuments, and many of them are found in the old town. Basilicas, churches, monasteries and abbeys, and the world-famous Gate of Dawn – Aušros vartai. It's said to be a place with miraculous powers, so you'll find hearts and arms and legs and other body parts depicted on the walls, symbolising all the bits it has healed. We don't really know how it works, but it's certainly worth a try!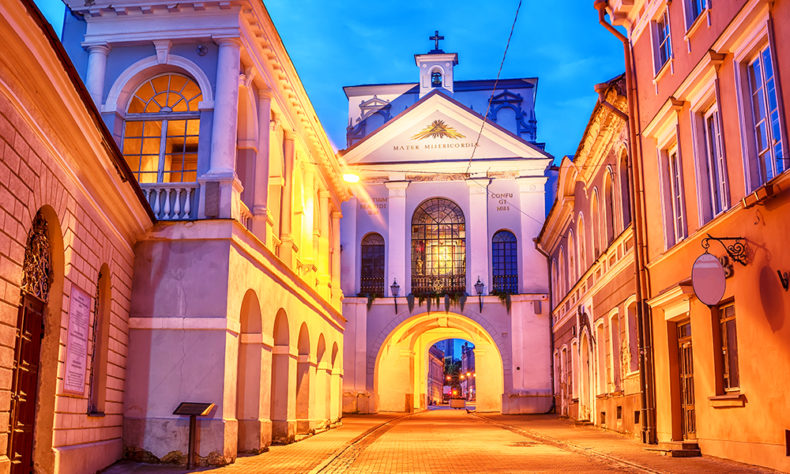 Vilnius Botanical garden – a paradise of scents and sensations
Not far from the city centre the Botanical Garden of Vilnius University wraps visitors in greenery, sweet scents and a general sense of wellbeing. Besides being the largest garden in Lithuania, it's also the richest in plant variety. For nature lovers this is naturally not to miss, but anyone is very welcome here to discover plants you've never seen before and take a fresh breath of nature.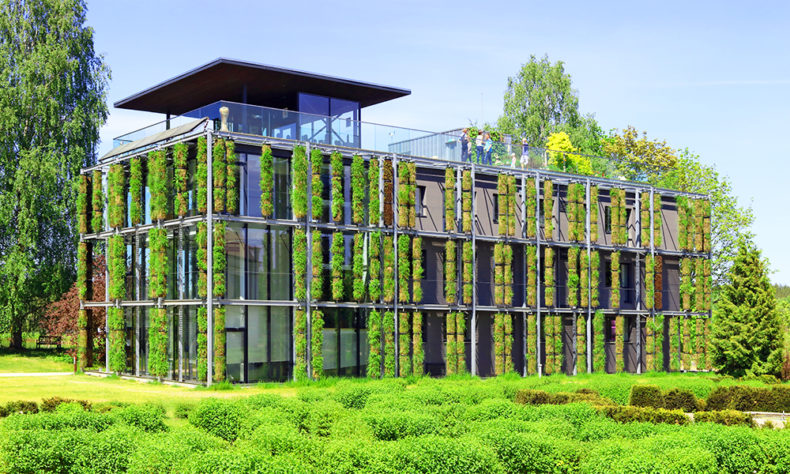 Green Lakes – a source of minerals and wellness
Just a 10 minute drive from the city you can revitalise your body in spectacular lakes that amaze with their unusual hue. Because of minerals dissolved in it, the water is green – and healthy for swimmers too. The local ducks are used to people and will gladly join you for a swim. The only issue tourists face here is getting their phones wet while taking pictures in the gorgeous aquatic setting. Enjoy responsibly!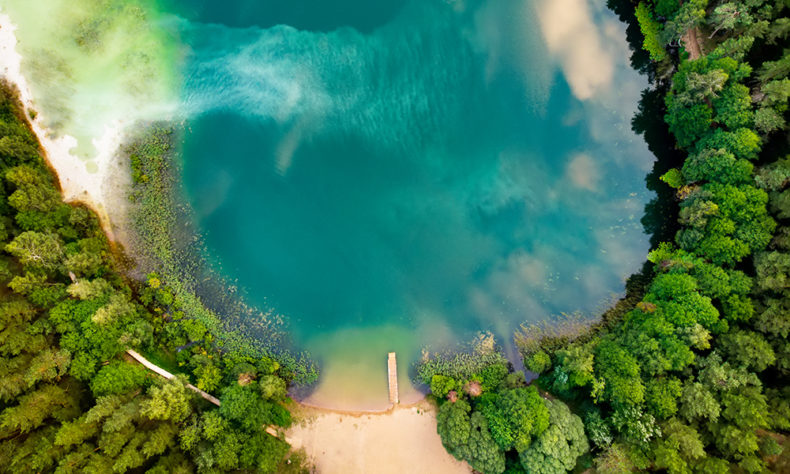 A ride in a tank – yes, you can do that in Vilnius!
When you're travelling, it's always nice to go for a ride – be it a boat, a quad bike or an exclusive sports car. But in Vilnius you can opt for a truly unique experience – a ride in a tank! A genuine British army tank, made in the sixties, drives curious passengers hailing from all over the world every day and is among the most popular tourist attractions in Lithuania. Strap on your helmet, hold on tight and enjoy the stories by your quick-witted instructor throughout the hour-long ride – this in an experience you're guaranteed to remember forever!